Trending
Walkers confirm the return of Prawn Cocktail and Salt & Vinegar Quavers
Walkers took to social media this week to confirm the return of two particularly popular brands of flavoured Quavers.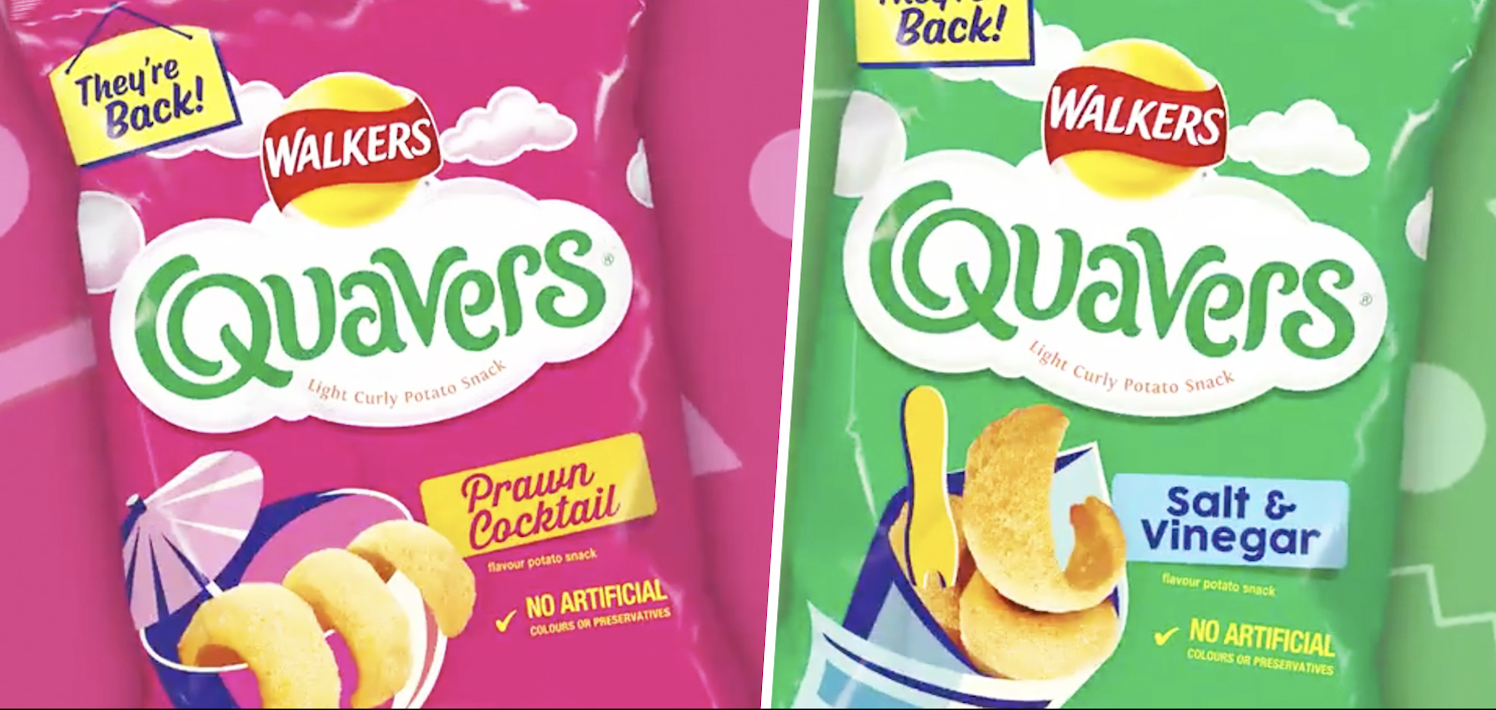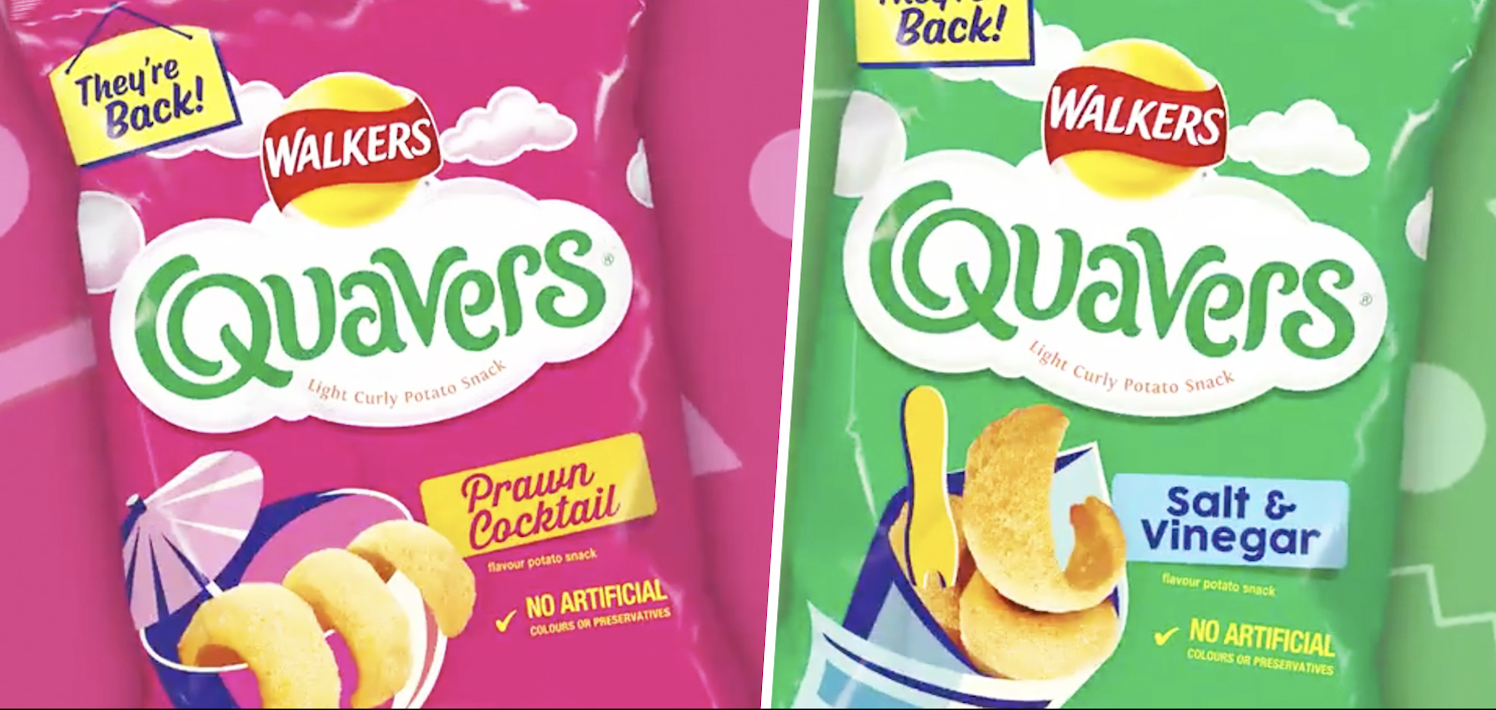 It looked like Walkers had already got their big festive announcement out of the way nice and early this year.
Back in October, the snack food giant confirmed the impending launch of sausage roll-flavoured crisps; a perfect flavour to add to the snack bowl over the Christmas holidays.
But apparently, that was just the warm-up.
The bigger reveal came this week – with Walkers taking to social media to reveal the grand return of the much-loved Prawn Cocktail and Salt & Vinegar flavour Quavers.
It's tough to remember the last time there was quite so much excitement for the launch of a snack.
Despite Quavers being most widely available in cheese flavour since their inception, some people have never forgotten the days where these curly crisps boasted different tastes.
Several years ago, Quavers were available in both green and pink bags – and despite some short-lived success, these flavours were ultimately discontinued.
Certain fans felt more passionately about the decision to stop the production of Prawn Cocktail and Salt & Vinegar flavour Quavers than others – with one person even launching a petition on Change.org to bring them back.
Now, it appears those ardent snack lovers have finally got their wish.
Green and pink Quavers are both returning to shelves – and Walkers is offering one lucky winner the chance to bag a lifetime supply.
There's no official release date yet, but the first whispers are suggesting January 2021.
We're all hoping for a much better year next time around. Flavoured Quavers would be a pretty solid way to kick things off.