Trending
Waterloo Road has announced three famous faces are returning for the reboot
Angela Griffin, Adam Thomas, and Katie Griffiths are to step into the shoes of their popular characters once again.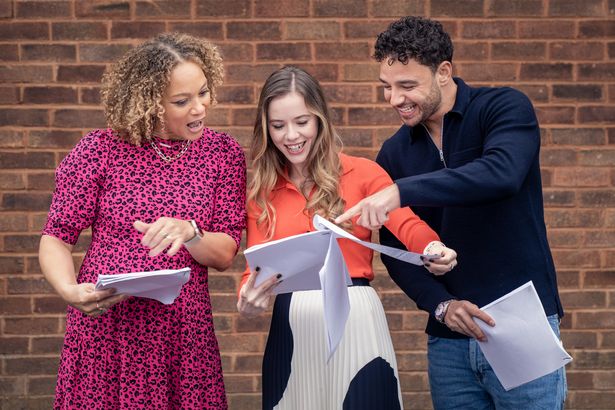 The BBC has revealed that three famous faces will be reprising their roles on the new series of Waterloo Road when it returns to our screens.
Ahead of the iconic show's much-anticipated revival later this year, with filming set to begin in Greater Manchester very soon, the BBC has announced this morning that Angela Griffin, Adam Thomas, and Katie Griffiths are to step into the shoes of their popular characters once again for the new series.
Angela will return as much-loved teacher Kim Campbell, who has since had a promotion to Headteacher of the school, while Adam will make his return as Donte Charles, and Katie will reprise her role as Chlo Charles.
The cast announcement was shared to social media this morning.
In first-look images shared ahead of the start of filming, the trio are seen enthusiastically looking over their scripts as they prepare to return to their roles.
Read more: BBC confirms Waterloo Road is returning to our screens
"I'm so excited to go back to where it all started," Adam added.
"Waterloo Road was a huge part of my life and career so to go back 15 years later is a dream come true [and] I feel so blessed to have been given this opportunity to get back to acting and doing what I love.
"I can't wait to see some old faces and some new [and] I know this series is going to be the best one yet."
"I am incredibly excited to be returning to Waterloo Road," Katie explained.
"Chlo was my first professional acting role, and I feel so lucky to be part of the show again [so] I can't wait to see what stories unfold."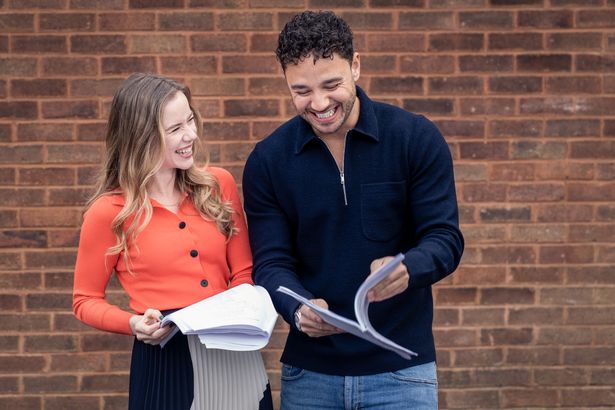 Waterloo Road originally aired from 2006 to 2015, and was one of the UK's longest-running TV contemporary dramas – going on to launch the careers of many young and emerging actors, spawn plenty award-winning and highly-publicised storylines, draw in millions of viewers each week, and amass a cult-following of fans.
The show has consistently ranked among the top five most-watched shows for young audiences on the BBC iPlayer.
Set in a comprehensive school of the same name, Waterloo Road was famously set and filmed in Rochdale from series one until the end of series seven, before moving to the Scottish town of Greenock until the end of the show.
Read more: You can get a job working on Waterloo Road when the BBC drama begins filming in Manchester
But, back in September 2021, the BBC announced that the show would be rebooted and make a return to our TV screens – and a return to Greater Manchester.
With the spotlight on education in the UK now more intense than ever before, and with awareness of the challenges that teachers, parents and pupils face more pronounced amid the ongoing COVID pandemic, the BBC says Waterloo Road will use its rich history of "telling entertaining and gripping human stories", while "tackling the important issues of the day".
Featured Image – BBC / Wall To Wall / Paul Husband