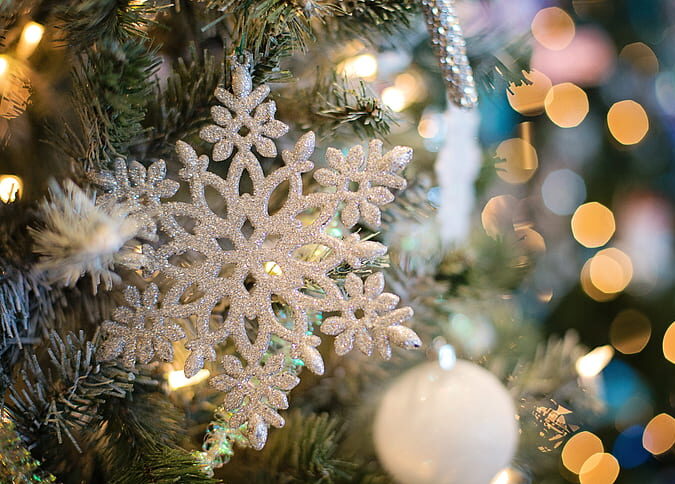 The temperature is dropping, the festive season is fast approaching, and although Christmas is set to be very different amid the coronavirus (COVID-19) pandemic, there's still one question on everybody's lips.
Will it be a white Christmas this year?
For many of us, snow is synonymous with Christmas time and the phenomenon of a white Christmas is something that has been obsessed over for decades. We all know Bing Crosby famously dreamt of it, and it's not uncommon to see movie/TV scenes, advent calendars and greetings cards all decorated with snow-filled landscapes of a white Christmas.
For most parts of the UK though, Christmas is only at the beginning of the period when it's likely to snow.
Snow or sleet falls an average 3.9 days in December, compared to 5.3 days in January, 5.6 days in February, and 4.2 days in March.
According to the Met Office, White Christmases were actually more frequent back in the in the 18th and 19th centuries before before the change of calendar in 1752, and with taking climate change into consideration nowadays, we are actually more likely to see snow between January and March than in December.
But when can we expect the first flakes to fall here in the UK this year? And what exactly are the odds of snow arriving on Christmas day?
Here's everything we know so far.
___
What is a white Christmas?
When most of us think of a white Christmas, we picture blankets of snow covering landscapes for miles around, right? Well according to the Met Office though, a Christmas can in fact be white if at least one solitary snowflake falls in a specific location during the 24 hours of Christmas day.
That's it.
Traditionally, the Met Office would use its building in London to decide whether it had been a white Christmas.
However as the concept and popularity of betting has increased over the years, several other locations were added to the list, and these include:
Buckingham Palace
Belfast (Aldergrove Airport)
Aberdeen (Pittodrie Stadium, Aberdeen FC)
Edinburgh (Castle)
Coronation Street in Manchester
The Millennium Stadium in Cardiff.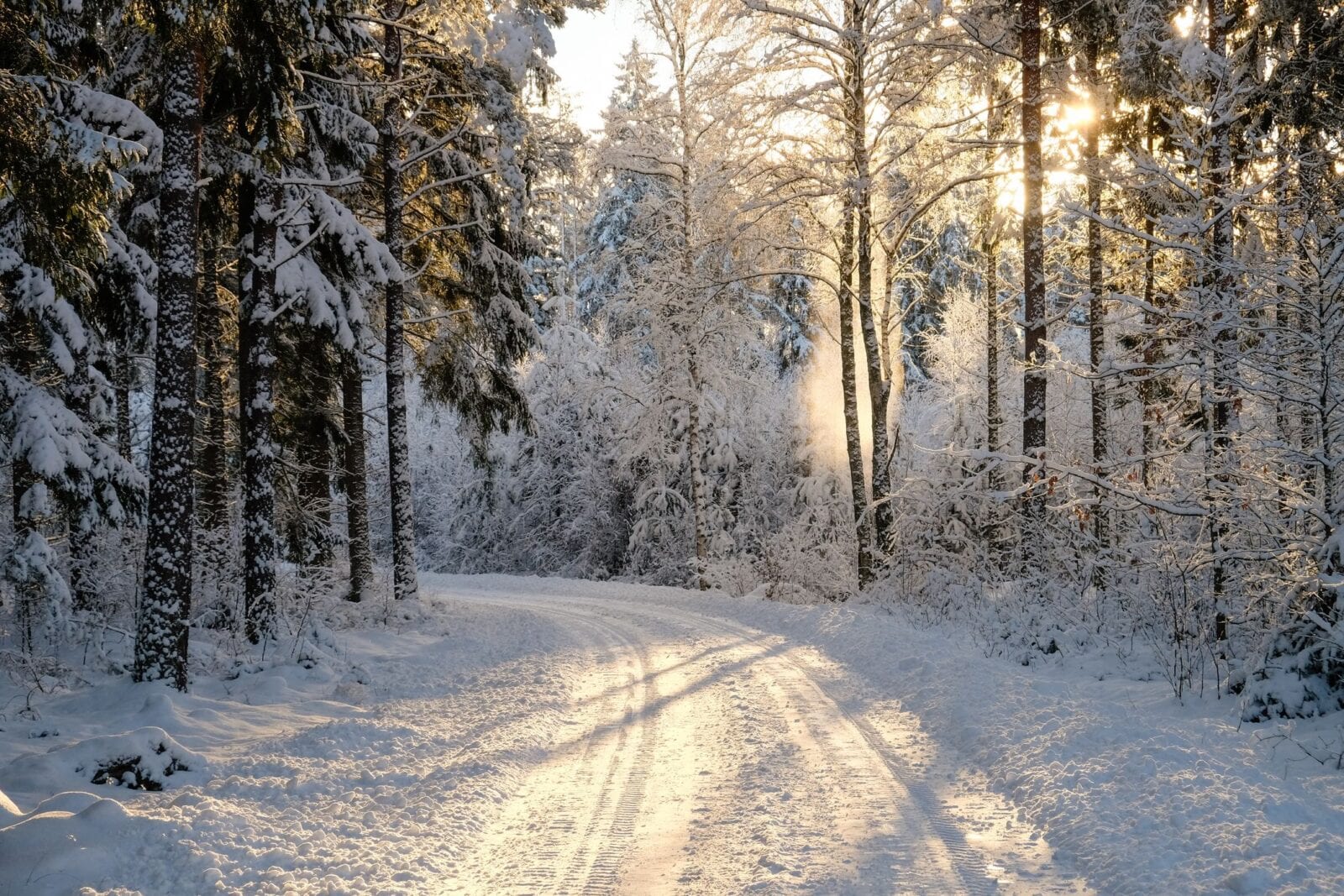 When was the last white Christmas in the UK?
According to Met Office figures, the last widespread white Christmas in the UK was in 2010, when 83% of weather stations recorded snow on the ground, and there was also a significant snowfall in 2009 when 13% of stations recorded snow or sleet falling, and 57% reported snow lying on the ground.
Although technically, the last white Christmas was on Christmas Day in 2015.
A total of 10% of weather stations recorded snowfall, but none of it actually settled on the ground to create the classic snowy scene we've all come to know, and this was also the case in 2016, when 6% of stations recorded falling snow, and in 2015, when 10% of stations saw snow.
Perthshire in Scotland currently holds the record for the deepest snow figure, seeing 47cm of snow on 25th December 1981.
How likely is a white Christmas?
Although it's actually quite hard to predict at this point, the Met Office say a snowflake has fallen somewhere in the UK on Christmas Day on 38 occasions in the last 54 years.
This means a Christmas is likely to be white at least every other year, on average.
Widespread snow is much rarer though, as there has only been a widespread covering of snow on the ground recorded at 40% of weather stations in the UK four times in the last 51 years, and forecasters won't be able to predict an accurate forecast for Christmas Day until around five days beforehand.
So the jury's still out for snow in Manchester this year.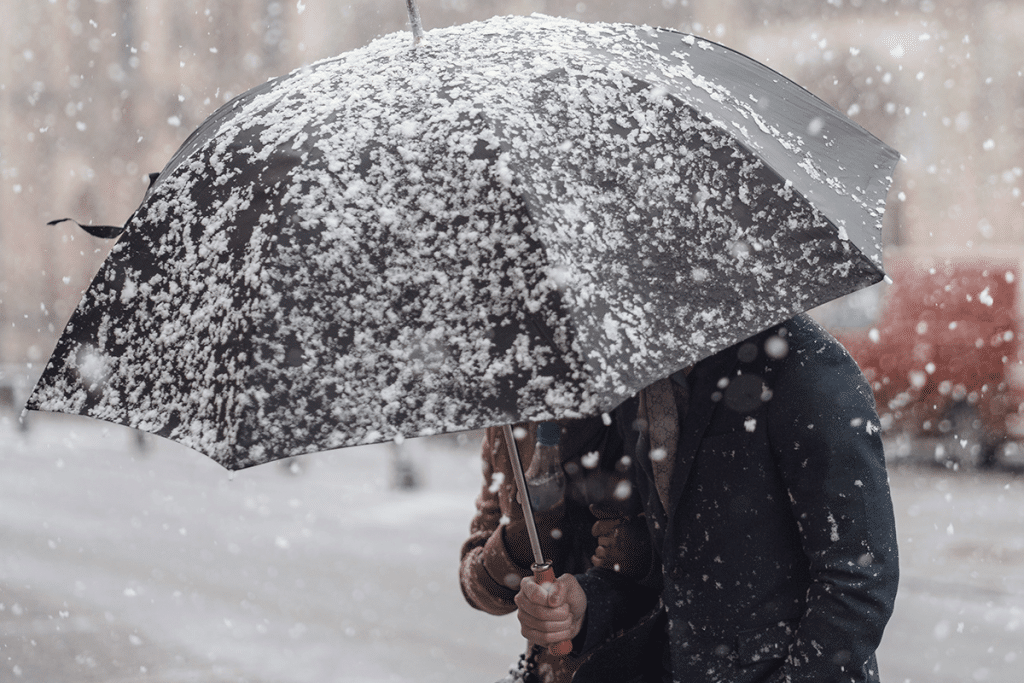 What are the latest odds?
Regardless of the difficulty of early predictions, that hasn't stopped the bookies from chiming in.
Those with their eyes on the prize may have seen that Ladbrokes' has just shortened its odds for snow to fall anywhere in the UK on December 25 to 5/4 – down from 6/4 earlier this month, with Alex Apati – spokesperson for Ladbrokes – saying: "Punters dreaming of a white Christmas look destined to get their wish later this year as we strap ourselves in for a record-breaking cold winter ahead."
Paddy Power seems to agree too, with its spokesperson Amy Jones admitting: "In the words of Game of Thrones, winter is coming and it seems we may be adding to the craziness of 2020 with snow at Christmas."
And Coral have claimed that Edinburgh and Newcastle are the cities with the best odds and are most likely to see snow at Christmas with odds of 3-1, and spokesperson Harry Aitkenhead revealing: "Autumn's been mild but winter looks wild. We have enjoyed a mild autumn but winter is going to arrive with some freezing temperatures.
"We have slashed the odds to just evens [and] that it is our coldest on record."
You can find more information via the Met Office website here.