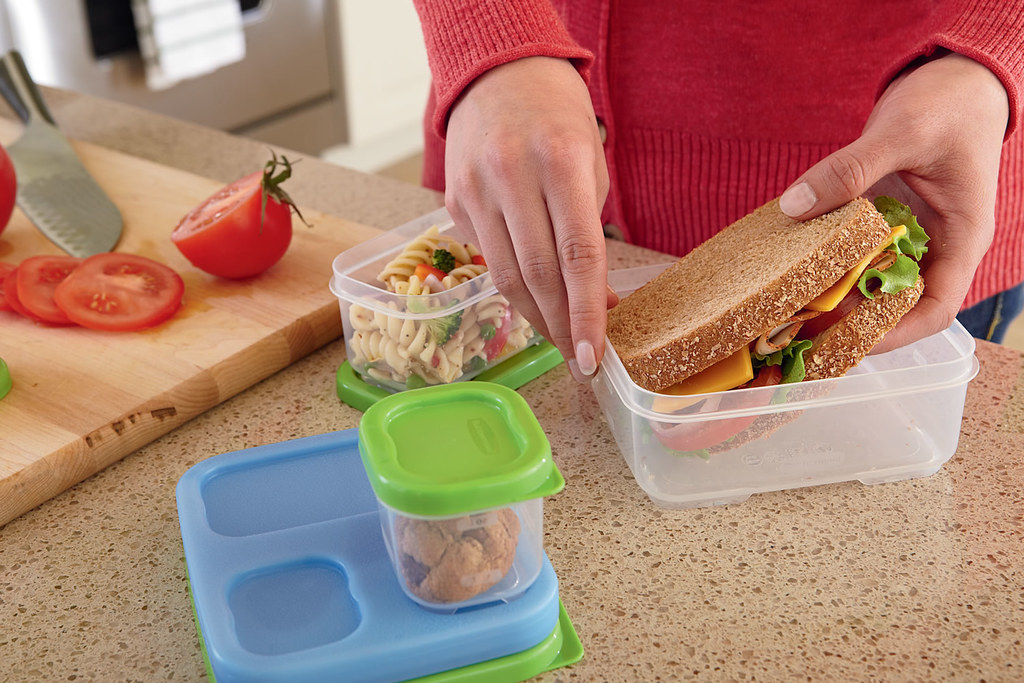 A woman has recently gone viral online after sharing a genius life hack for cleaning stained tupperware containers that's surprisingly really simple.
Plastic containers and tupperware are extremely useful for keeping your lunch in, for storing leftovers, or for batch meal prepping, but they can quickly become stained from certain foods and we can probably all agree that, regardless of how clean it might actually be, food just somehow looks a lot more unappetising when there's an orange glare coming off the tupperware.
One woman has taken to social media to reveal how she tackles this very issue though and people are already saying it's life-changing.
It's one of those life-hacks that is so shockingly simple, you can't believe you haven't thought of it before.
Shared in a short instructional video to popular video-sharing platform TikTok, user @adikempler's tip for removing oily marks and stains from tupperware and other plastic reusable containers has been viewed over 3.5 million times worldwide.
As seen in the video, there's no need to leave the containers to soak for any prolonged length of time and there's no scrubbing or elbow grease involved either.
In fact, the whole process takes under a minute.
All you'll need to do is squirt a little bit of washing up liquid into the container, add some warm water and then place a few pieces of ripped-up kitchen roll into the soapy water. Then, place the lid on the tupperware to seal it and shake the container for at least 45 seconds or so.
Once you're done, remove the soggy pieces of kitchen roll and wash out the soap suds to reveal a container that looks as good as new.
Basically, the kitchen roll helps to absorb and break down the oily residue, and whilst we're not exactly sure why it works so well, we're certainly not complaining and considering one of the thousands of positive comments under the video claims that "this might've just changed my life", we can definitely say this is a hack worth trying out at some point.