Trending
You can now bathe in a mulled wine hot tub at this new Christmas-themed spa in Cheshire
The Mulled Wine Spa Day at Shringley Hall is a festive experience like no other.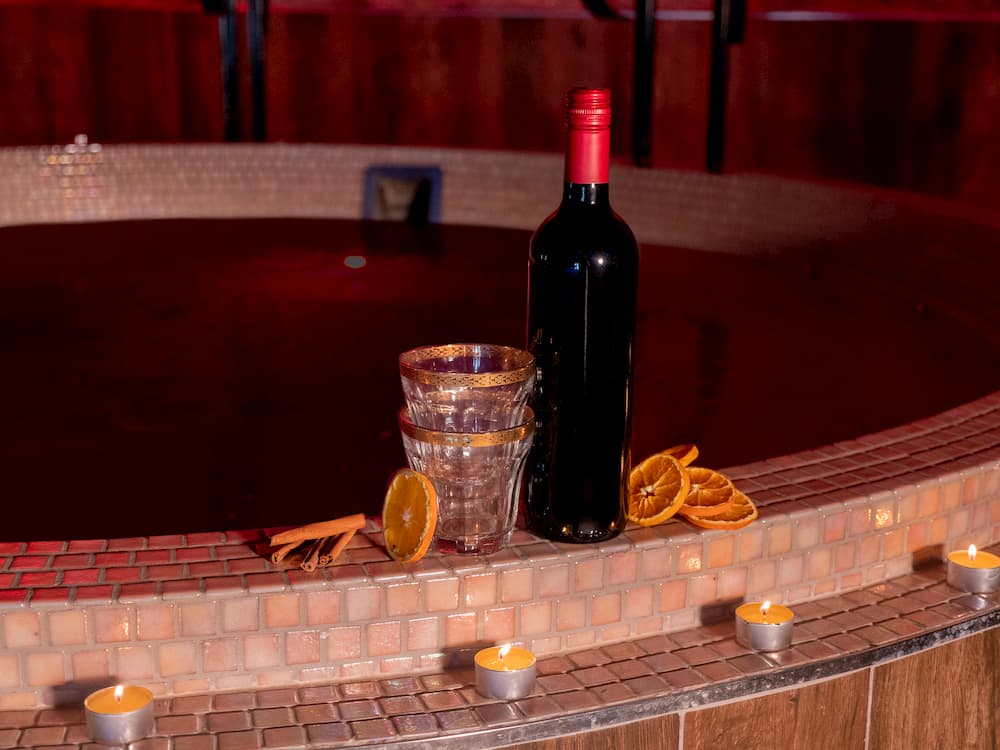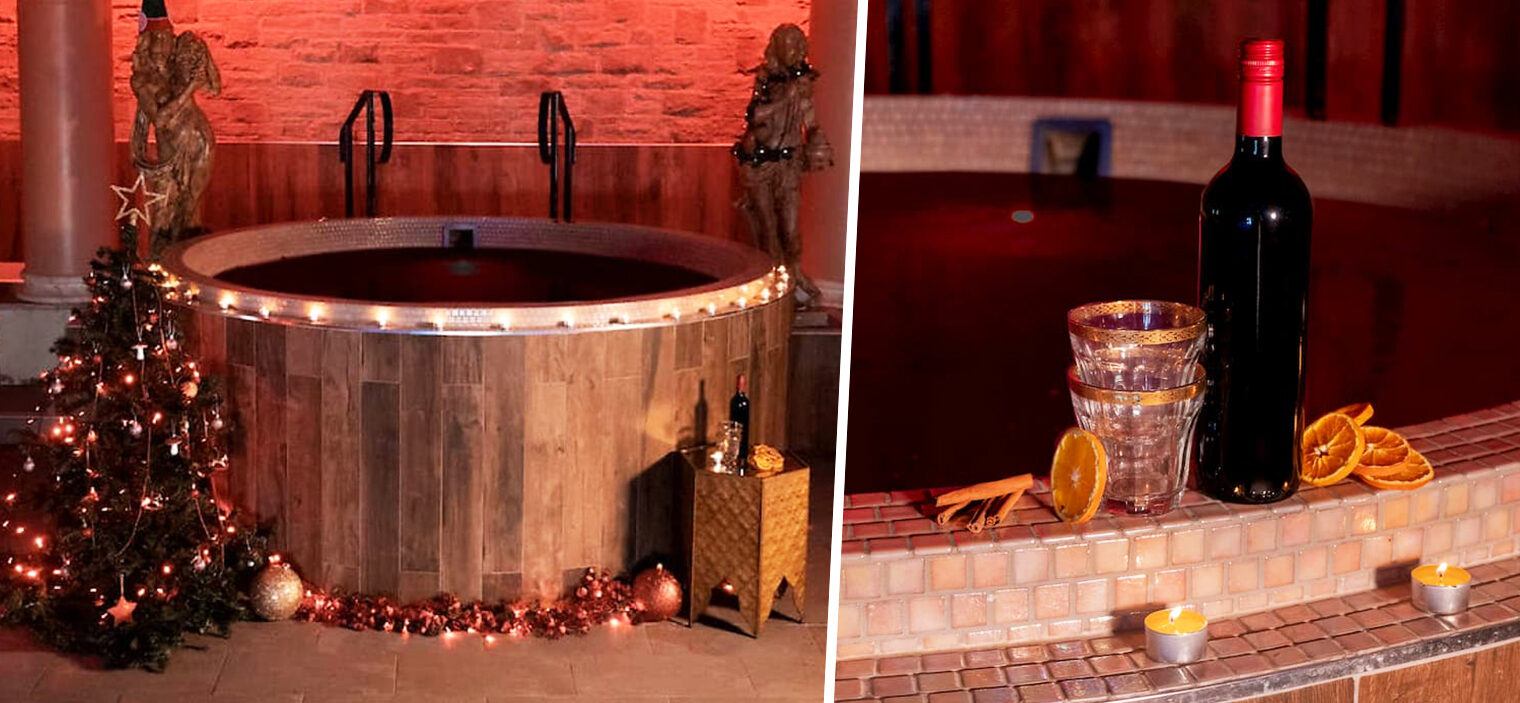 A Christmas-themed spa has opened up just outside Manchester and you can bathe in a hot tub filled with mulled wine.
Yes, you heard that right.
There are few things more perfect on a chilly winter's evening than the distinctive sweet, cinnamon scent of warm mulled wine, so now imagine you're sitting in a hot tub filled with the stuff.
As odd as it sounds, this is the reality at Shringley Hall in Cheshire.
The unique Christmas spa – which is a world-first and just a short distance from Manchester – will have you, quite literally, soaking up the spice and warmth of mulled wine, as guests at Shringley Hall have the opportunity to indulge in a winter wonderland-themed treatment that is actually supposed to be beneficial.
According to SpaSeekers, the hot tub-warmed mulled wine opens your pores to release toxins and allow your skin to embrace the tannins in the festive beverage.
But why exactly is the hot tub is filled with the tipple though?
Well, apparently, mulled wine helps to "fight viruses and fungi, whilst also improving cardiac health and increasing blood flow", and some also say that the polyphenols found in grapes and citrus fruits help improve circulation.
And if you're looking for a proper detox, it will also do that too.
The orange, cinnamon and star anise found in mulled wine have a naturally "high level of antioxidants", so it does more than just add a little festive merriment to the season. If you were banking on being able to enjoy a sip while you were at it too, you'll even get a nice mug of the delicious festive drink while you soak in it.
It'll be from a fresh bottle though, not the bath.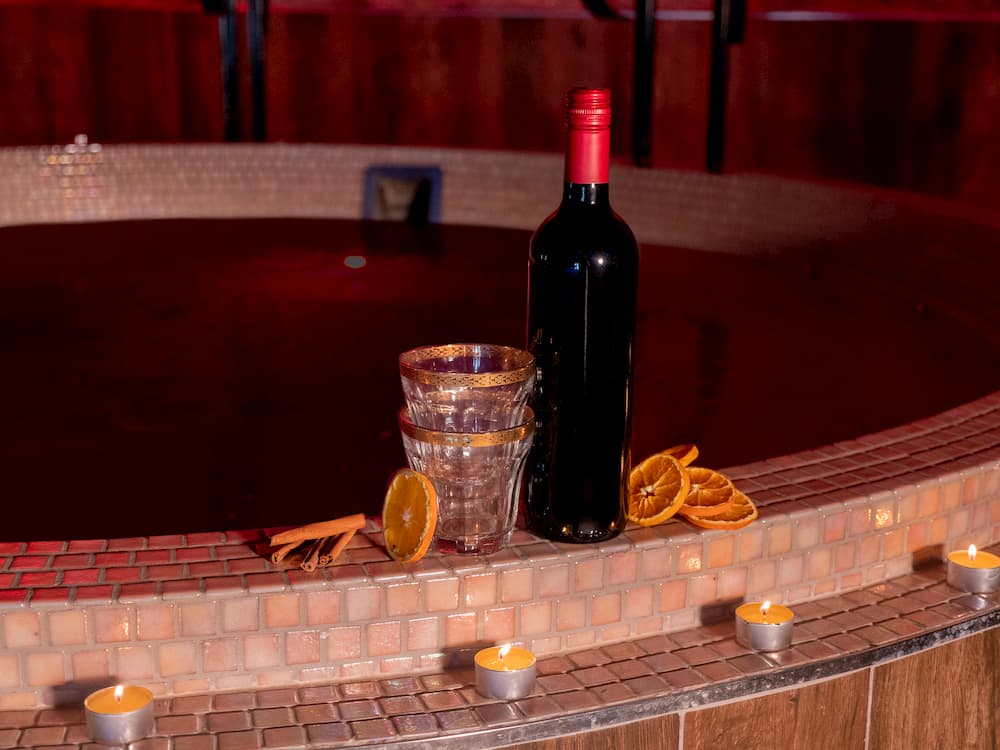 Indulging in this festive spa break doesn't just end with the headline-grabbing mulled wine hot tub either, as you can also enjoy these other luxurious treatments that are perfectly-tailored for Christmas.
Brown Sugar, Cinnamon and Orange Body Scrub
45-minute Frankincense Massage
These treatments are designed to bring blood flow back to the skin and "leave you glowing".
The Mulled Wine Spa Day at the newly-refurbished Bazaar Spa & Silk Garden at Shrigley Hall starts at £60 per person, and you can find more information – as well as COVID-safety measures – and book your stay via the SpaSeekers website here.