Eats
You can now buy 'Candy Cane' and 'Winter Spiced' festive gins for Christmas
Manchester Drinks Co and Manchester Gin have both released limited edition festive tipples.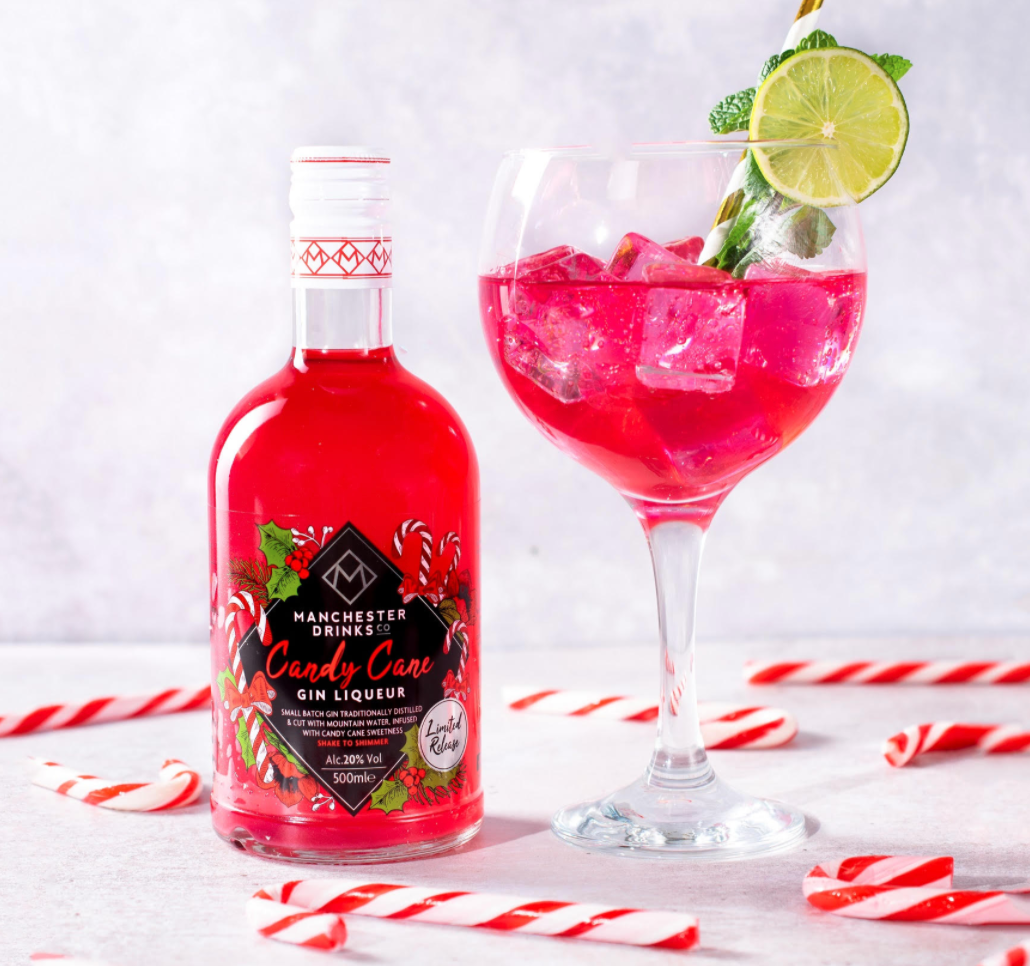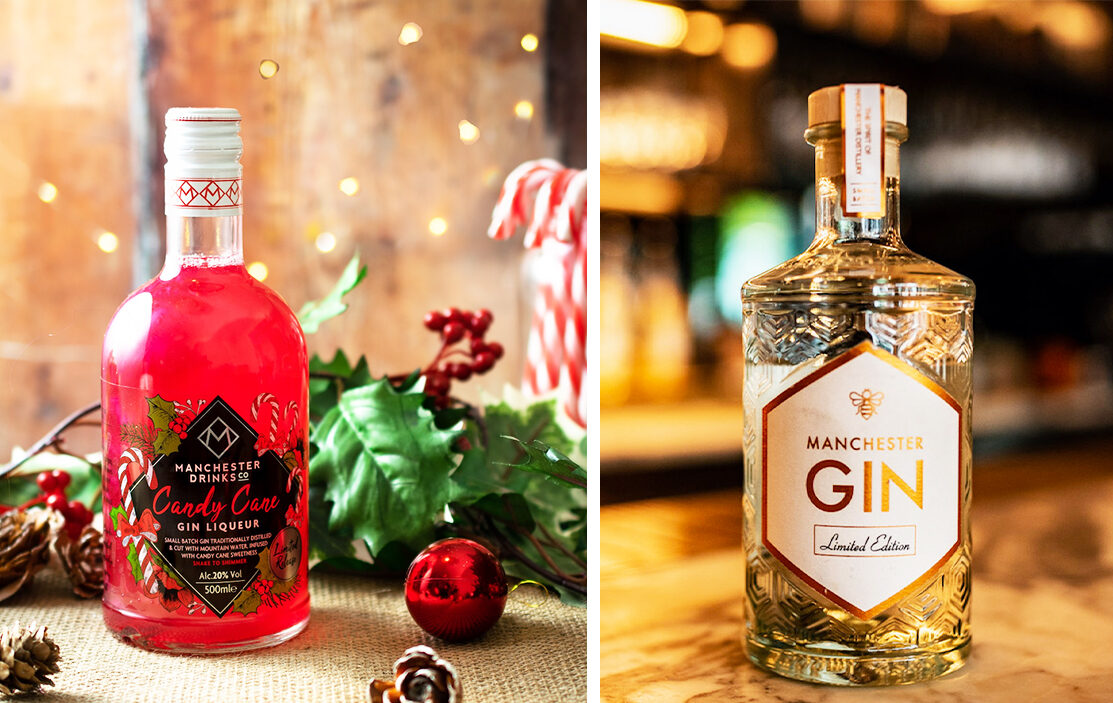 Two of Manchester's most popular drinks brands have released limited edition festive gins just in time for Christmas.
With the festive season fast approaching, both Manchester Drinks and Manchester Gin – two of the city's most well-loved and industry-leading drinks companies – have delighted gin lovers by launching a collection of limited edition flavoured gins ready to toast a tipple or two, and round out what has been a turbulent year.
Among the festive offerings this year are a 'Candy Cane' flavoured gin and 'Winter Spiced Gin'.
How brilliant do they sound?
First up, Manchester Drinks – established in 2005 and is a leader in the ready-to-drink market, providing a wide range of award-winning own-label and branded cocktails – has introduced new shimmery Candy Cane Gin Liqueur for the festive season.
The gin liqueur perfectly blends subtle minty notes with sweet vanilla to create a beautifully fresh, yet nostalgic Candy Cane flavour for the ultimate festive sweetshop taste, and is best enjoyed neat, or by simply adding soda, ice, a sprig of fresh mint and a wedge of lime for a refreshing taste of Christmas, making it perfect for those cosy nights in.
The traditional flavoured gin also has a festive modern twist as it shimmers when shaken.
If you're after something a little different, Manchester Drinks Company's hugely popular Snow Fairy Gin Liqueur – a shimmery tipple infused with all the flavours of the holiday season, including cinnamon, spice and orange – is also back by popular demand this year.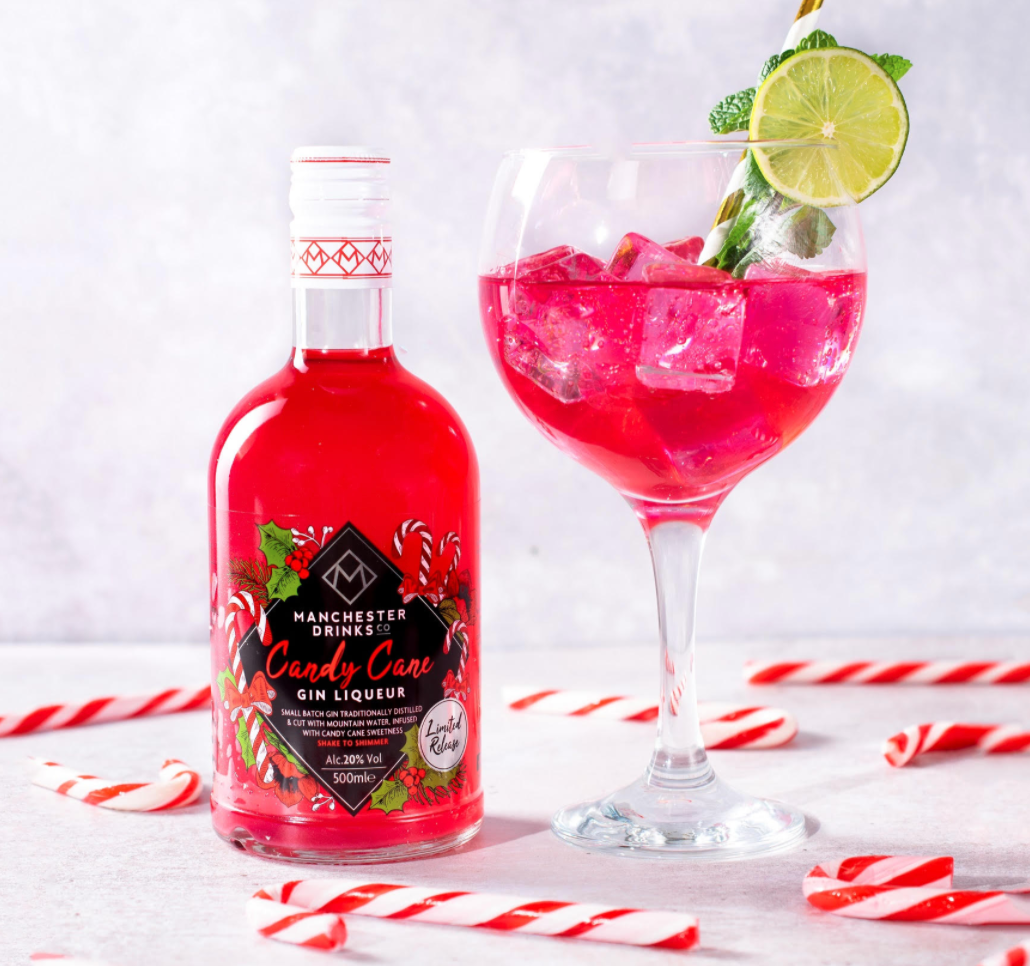 The two limited-edition gins are now available exclusively in Home Bargains stores nationwide for £8 per 500ml bottle (20% ABV).
Speaking on the launch of the festive tipples, Richard Benjamin – Director at Manchester Drinks – said: "Christmas is fast approaching and what better way to get in the mood than with festive gin. We know that our fans love our nostalgic flavours so we wanted to create something we knew they'd love with added festive sparkle.
"This fresh and festive gin is perfect to enjoy on cosy nights in or with friends and family over the Christmas period."
Also, for the first time ever, The Spirit of Manchester Distillery – which is home to Manchester Gin – has released a limited edition festive-inspired Winter Spiced Gin and it has been created with the classic flavours of Yuletide in mind to "transport your taste buds to the festive season with every sip".
It has a beautiful blend of orange and cinnamon – which gives each sip that citrus kick that every gin fanatic loves, followed by a sensationally warm, spicy taste that's fitting for a Christmas tipple – and complementing these dominant flavours are notes of clove and nutmeg, creating a tipple packed with nostalgic Yuletide spices.
Manchester Gin's incredible winter warmer can be served hot with an aromatic tonic syrup for a sweet citrus, yet spicy sip and completed with a twist of flamed orange peel and a cinnamon stick for the ultimate festive kick. Or alternatively, it is just as delicious served cold by simply pouring slowly over a few ice cubes, adding your choice of aromatic tonic, and finally garnishing to enjoy.
Seb Heeley – Co-Founder and Master Distiller at Manchester Gin – said: "After a hard year for many, we want to celebrate the festive season more than ever before, and what better way to put a smile on people's faces than with a delicious yet distinctively Christmassy gin?
"We had such fun sampling the festive flavours until we found the perfect expression, which is both high quality and mouth-wateringly delicious.
"Winter Spiced Gin has the perfect balance of spice and citrus to provide that festive flavour whilst creating a drink which everyone will enjoy.
"It's also really exciting to be launching our first gin with a recommended hot serve, further adding to the warm feeling this unique blend of botanicals creates [so] we hope that gin-lovers across the country enjoy drinking Winter Spiced just as much as we enjoyed creating it."
The Winter Spiced Gin is launching this November priced at £35 for a 500ml bottle (40% ABV), and you can pre-order it via the Manchester Gin website here.