Trending
You can now get Biscoff KitKat Chunky bars in UK supermarkets – and they're only 60p
"We are excited to collaborate to offer a unique and delicious flavour combination."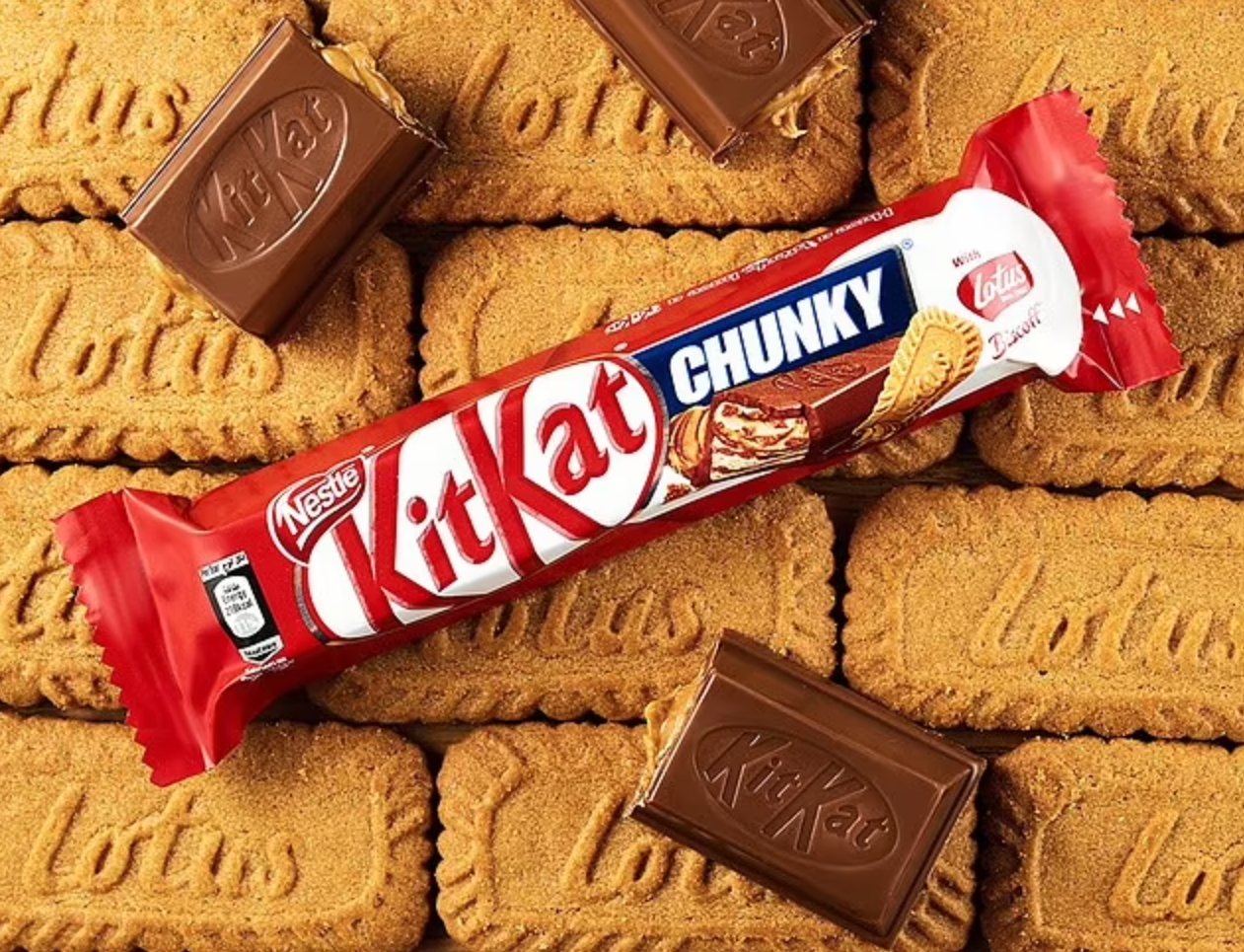 Biscoff KitKat Chunky bars have finally arrived in the UK, and they're now stocked on supermarket shelves.
Following its popular arrival down under in Australia, shoppers on this side of the pond have long been anticipating the release of the chocolate bar that combines two absolute fan-favourite sweet treats, with rumours that it would soon be sold seen circulating on social media for many months now.
But it's now been confirmed that Biscoff KitKat Chunky bars have arrived in Tesco stores nationwide.
The new Biscoff KitKat Chunky is made up of the classic KitKat Chunky wafer finger, but this time comes with a delicious layer Lotus Biscoff spread packed inside, all before the bar is covered in decadent milk chocolate.
Speaking on the release of the Biscoff KitKat Chunky, Joyce Tan – Head of Marketing at Nestlé – said: "You asked, we answered – Biscoff is one of the most requested and searched-for items on the website, so we knew we had a job to do.
"We wanted to excite fans with a flavour and texture combination that would leave them longing for their next break."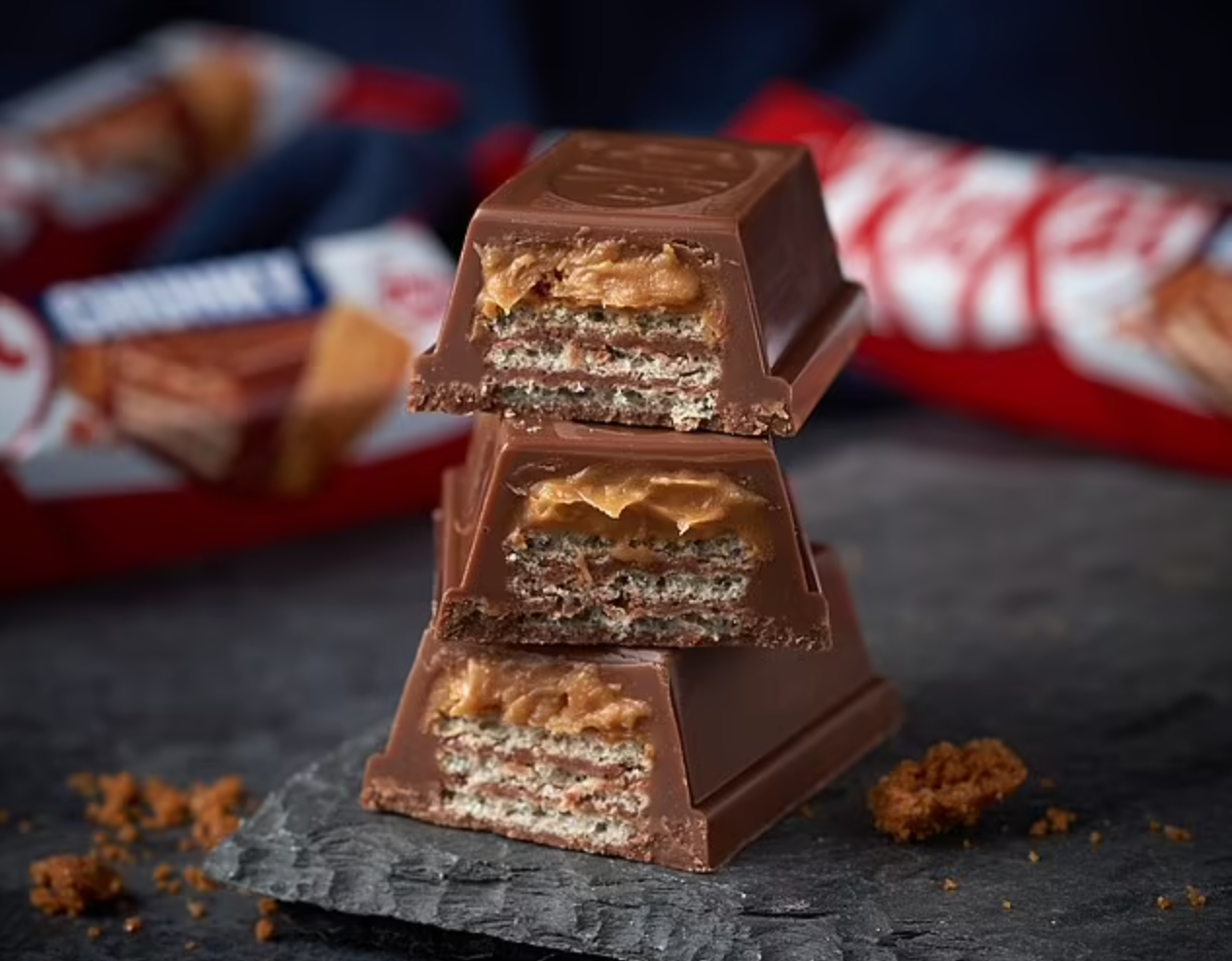 Kathleen Buyst – Global Brand Director at Biscoff – added: "Lotus Biscoff has been a favourite in for over 10 years [so] we are excited to collaborate with KitKat to offer a unique and delicious flavour combination."
Judging by a post spreading the word that Biscoff KitKat Chunkys are now available in the UK that was shared by the ever-popular food spotting account New Foods UK on both Facebook and Instagram earlier this week, people seem really eager to head on down to their nearest Tesco to see if they can get their hands on a bar.
The post has amassed tens of thousands of interactions and shares on both social platforms, as well as thousands of comments from those with a sweet tooth.
"I could easily eat 96939693 of these in one sitting," one eager comment reads.
Biscoff KitKat Chunky bars are now available at Tesco stores across the UK for an RRP of £0.60, or three for £1.20 for shoppers with a Tesco Clubcard.
You can find the opening times of your local branch on the Tesco Store Locator here.
Featured Image – KitKat / Nestlé | Thumbnail – New Foods UK