Trending
You can take an escorted 235ft climb to the top of the Big One in Blackpool next year
If you're brave enough, that is.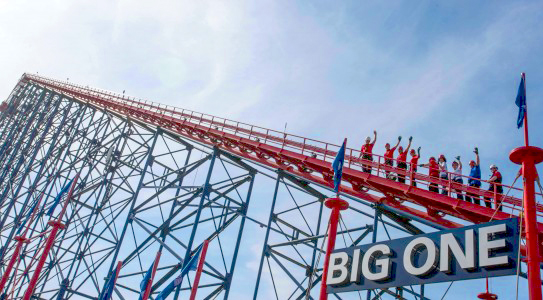 The Big One is one of Blackpool Pleasure Beach's most well-known and popular roller coasters.
The steel roller coaster ride first opened to the public on 28th May 1994 as the tallest and steepest roller coaster in the world, and it proudly held that record until July 1996, when the Fujiyama roller coaster opened at Fuji-Q Highland in Japan and took the top spot.
Standing at a whopping 235ft above sea level, the Big One is still currently the tallest roller coaster in the United Kingdom though.
With its sheer height, numerous twists and turns, sharp elevations, changes in speed, and rapid drops, the Big One has undoubtedly earned itself a reputation over the years as a ride that only the most daring of our society will take on.
It's also provided the perfect activity for someone looking for a challenge, but it turns out that just riding the roller coaster isn't the real challenge after all.
The ultimate challenge is to climb right to the top of it.
And yes, it's 100% legal too.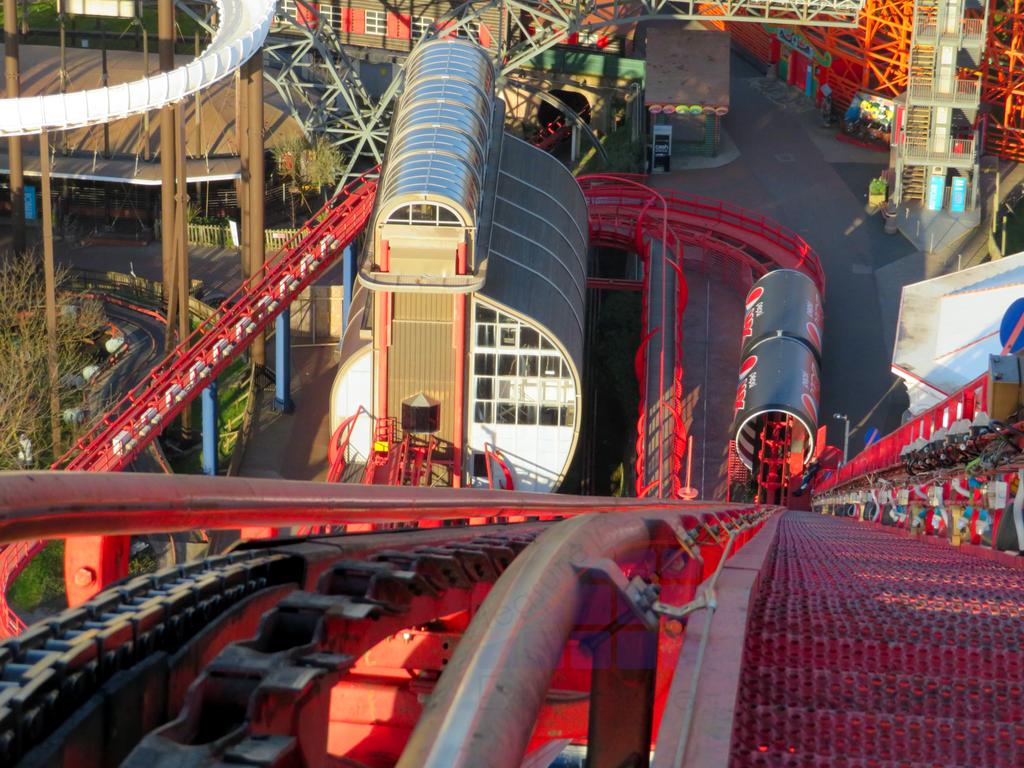 In fact, Walk the Big One – the chance to take an escorted climb up the 235ft lift hill of one of the world's tallest rollercoasters – is actually listed as an official activity on the Blackpool Pleasure Beach website, and there's plenty of opportunities to get stuck in next year.
If you're looking to try your hand at something you've never experienced before after the second national lockdown draws to an end, how does this sound?
It's certainly not for the faint-hearted.
The Walk the Big One experience has a maximum of six walkers per climb – each over 12 years of age and a minimum height of 1.32m – who are provided with safety harnesses and protective clothing, and are asked to wear sensible shoes or boots.
A standard ticket is priced at £65, and you can bring two spectators free of charge.
A range of dates and session times are currently available to book for the experience, starting on Friday 26th March 2021, and taking place on numerous Fridays throughout the year until October.
You can find more information, T&Cs and book to Walk the Big One here.