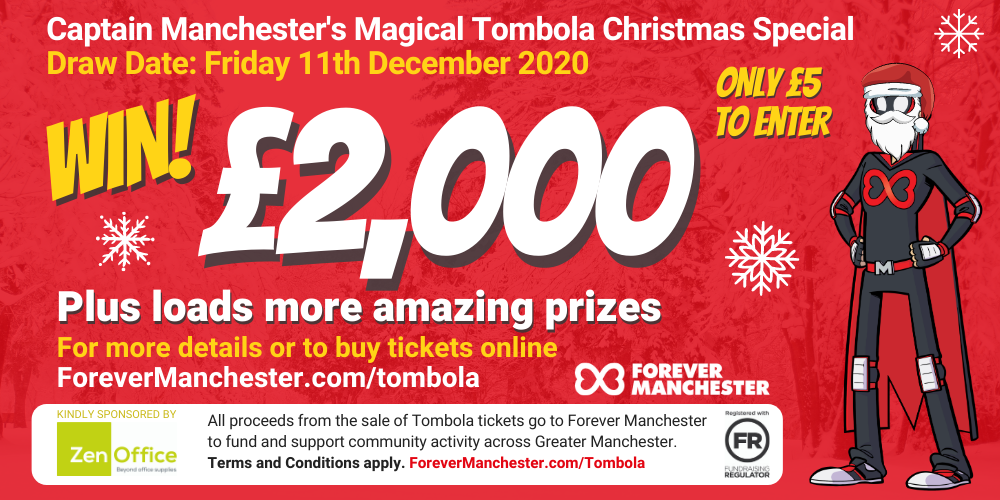 Forever Manchester's Magical Christmas Cash & Prize Tombola draw is coming up at the end of this week and you still have a few days left to get your entries in.
And the grand prize this year is like never before.
Captain Manchester's Magical Tombola is one of Forever Manchester's main regular fundraising activities, aiming to raise money to support community activity across Greater Manchester, and has already seen a total of 564 community groups throughout the region benefitting from £2,594,863 of support from Forever Manchester's Community Support Fund.
Support is needed more than ever this Christmas too after what has been a challenging year, and Forever Manchester hopes that the public will "continue to help us by buying tombola tickets during this difficult time".
The draw for this month's extra-special festive edition of Captain Manchester's Magical Tombola – which is sponsored by ZenOffice – will take place on Friday 11th December and the charity is certainly going big for 2020 when it comes to prizes.
Captain Manchester has quadrupled the top cash prize and is giving away £2,000.
As well as that impressive sum – which will be paid directly to the lucky winner's bank account just in time for Christmas, to spend wherever and whenever they like – he's also throwing in lots more top Manchester prizes up for grabs too.
These include:
One night's stay at Stock Exchange Hotel for two (inclusive of breakfast).
A SwiftyZERO Scooter.
12-month membership at new boutique gym Blok.
Overnight stay at Kimpton Clocktower Hotel for two (including breakfast).
One week-night stay on boutique narrowboat – Moonshadow – including complimentary bottle of wine or prosecco.
12-month FREE subscription to The Shirt Society.
A lady's cut & colour and gent's cut at by ATB.
£100 voucher to spend at Careaux.
Exclusive framed 'This Is The Place' print signed by Trevor Johnson and Tony Walsh.
More information about all of the prizes can be found here.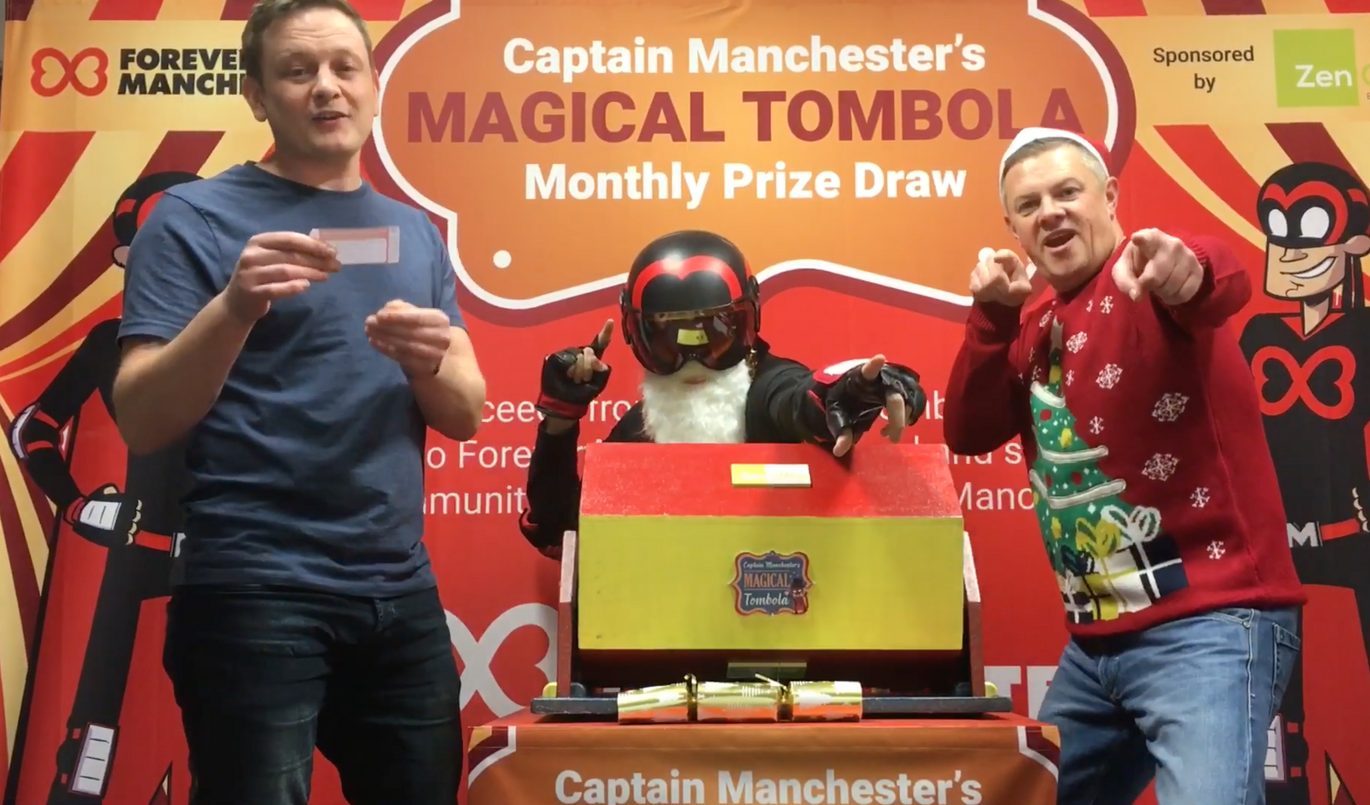 The deadline to enter Forever Manchester's Magical Christmas Cash & Prize Tombola is 12pm on Thursday 10th December.
You must be over 18 to enter.
It costs just £5 to enter one ticket – with all proceeds going to Forever Manchester to fund and support community activity across Greater Manchester – but you are able to purchase more than one ticket if you're keen to increase your chances of winning.
All you'll need to do is read the Terms and Conditions, click the 'BUY A TOMBOLA TICKET' button and fill out the form, then wait patiently with everything crossed for the draw at the end of the week.
You will then receive a notification via email that your entry has been submitted.
Forever Manchester will then contact you to acknowledge receipt of your payment, and contact you again after the draw to let you know if you've been lucky or not.
Visit the Forever Manchester website here to get your entries in.