TV & Showbiz
Dramatic 'gunfire' and 'explosions' shake the Northern Quarter as film crews roll into town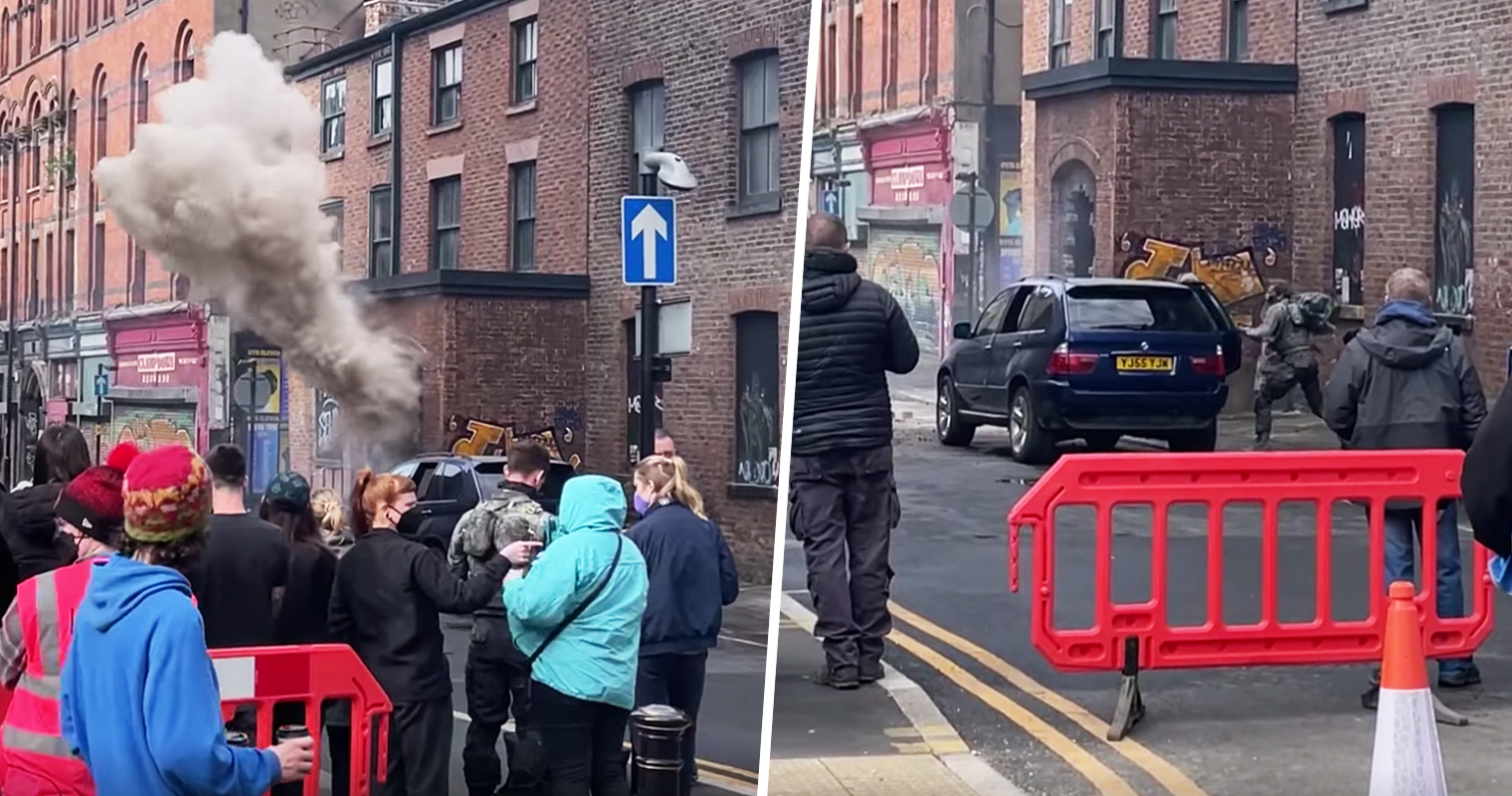 Northern Quarter residents have spent most of this afternoon on edge as Disney+ crews film action scenes in the area.
The sound of loud 'gunfire' has been echoing through the streets as people were enjoying a few drinks in the spring sunshine.
Some who live and work in the area have also been able to see controlled explosions bursting through windows.
Disney+ arrived in town last week to film scenes for upcoming heist series Culprits.
The show will star Gemma Arterton, Eddie Izzard and Nathan Stewart-Jarrett.
Several streets in the Northern Quarter have been closed off to facilitate filming.
This evening, men dressed in riot gear were spotted walking around while the sound of fake gunshots rang out.
One local said she 'honestly sh*t myself' at the racket today.
Earlier this week, someone posted: "Does anyone know what they are filming in Manchester Piccadilly cos there's me minding my own business walking by getting bread and milk and I walked past a shoot out scene down one of the side streets it scared the life out of me."
Read more: Jogger robbed at knife point for Rolex watch worth an estimated £11k
On Twitter, another wrote: "That filming in the northern quarter had such promise to be exciting but today has just been loads and loads of gun fire on repeat and i am losing my mind"
Someone else posted: "These gunshots in Manchester's northern quarter bloody hellllll"
One person even managed to capture footage of the fake explosion today, saying: "Still made me jump even though I knew it was coming."
Culprits isn't the first series to use the Northern Quarter for filming.
The area often doubles up as New York for films and series including Captain America and the upcoming Morbius film.
It's also been used for scenes in Peaky Blinders and Channel 4's hit mini-series It's A Sin.
Featured image: The Manc Group