UK News
Greater Manchester Police assures there's 'no threat' to the public after second 'suspicious white powder' alert in four days
Manchester Arndale was evacuated yesterday evening, only four days after a similar incident occurred at a Piccadilly office block.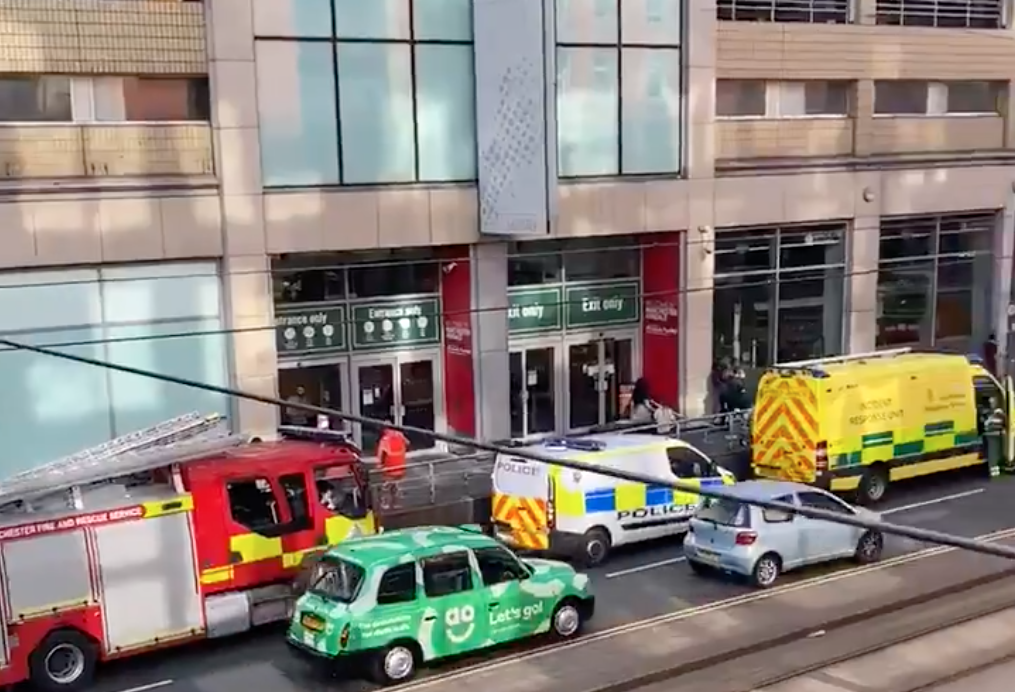 Greater Manchester Police has assured the public that there is currently "no threat" following the evacuation of the Arndale centre yesterday evening.
The city centre shopping mall was evacuated due to a "suspicious white powder".
A member of staff reported the discovery of the powder in an envelope within the centre, and shortly after, police, firefighters and paramedics went to the scene and people were urged to stay away from the city centre following the alert at 5:15pm, with a number of nearby roads temporarily closed.
GMP's City Centre policing team took to Twitter shortly after the alert to issue an update, reading: "We're responding to reports of a suspicious white powder discovered by a staff member at the Arndale Centre.
"A partial evacuation of the Centre has taken place while an initial assessment by the fire service takes place.
"Please stay away from the area at this time."
Greater Manchester Police then offered some follow-up assurance shortly after: "There is not believed to be a wider threat to the public at this time but people are advised to stay away from the cordoned area while emergency services respond."
The incident came to an end two hours later when the powder was examined by fire service hazardous materials experts and found to be "non-toxic".
Confirming the chain of events in a later statement released to social media, a spokesperson for Greater Manchester Police said: "Police were called at around 5.15pm on Thursday 27 May to a report of an unknown suspicious powder found inside an envelope in the Arndale Centre by a member of staff,"
"Emergency services responded and the centre was partially evacuated as a precaution. Enquires have since established the powder is non-toxic and that there is no threat to the public.
"All cordons and road closures are being lifted."
A spokesperson for Greater Manchester Fire and Rescue Service also added: "Just after 5pm on Thursday 27 May, fire crews were called to reports of a suspicious white powder discovered at the Arndale Centre, Manchester.
"Two fire engines from Manchester Central and Salford fire stations arrived quickly at the scene [and] a GMFRS hazardous materials and environmental protection officer conducted an assessment before handing over to colleagues from Greater Manchester Police (GMP).
"GMFRS crews were in attendance for around two hours."
The evacuation of the Arndale centre is the second almost identical incident in the city centre in four days after a "suspicious powder" was also reported to have been delivered in an envelope to a Piccadilly office block on Monday.
Piccadilly Gate on Store Street was evacuated as a precaution after the incident at around 2.30pm on Monday.
This powder was also later revealed to be "non-toxic".
Featured Image – Twitter (@melhoare)