UK News
Manchester Arena police dog who was awarded animal OBE passes away three years after retirement
PD Mojo was praised as a "hero" after his service during the Manchester Arena terror attack in 2017.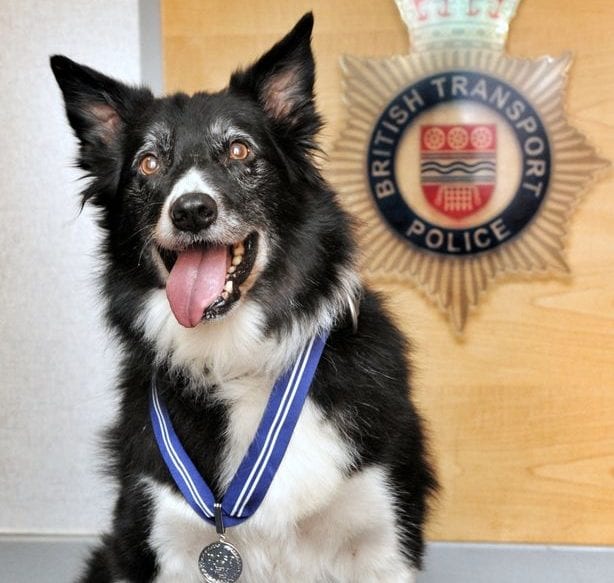 A hero police dog who was one of the first to arrive at the scene of the Manchester Arena terror attack in 2017 has died following three years of "happy retirement".
The sad news of PD Mojo's death was confirmed on social media this morning.
In a statement to Twitter, the British Transport Police said: "We're so sad to say the incredible RPD Mojo has passed away, following three happy years of retirement.
"He was the first dog on scene at the Manchester Arena attack and later honoured by Crufts for his bravery.
"We'll never forget your service, Mojo – a true BTP legend".
PD Mojo – who worked as part of the British Transport Police – was the first to arrive at the scene of the atrocity on 22nd May 2017, and worked throughout the night alongside his handler PC Phil Healy.
PD Mojo and PC Healy had just arrived home after an early shift, but returned to work after news came through of an explosion at the Ariana Grande concert.
Mojo immediately started searching the concourse at Manchester Victoria train station upon his arrival to make sure the area was safe, and searched around injured victims to make sure the area was safe and that there were no further explosives.
The pair then moved into the Arena itself and the site of the explosion to check for any secondary devices so that other emergency teams could work in safety.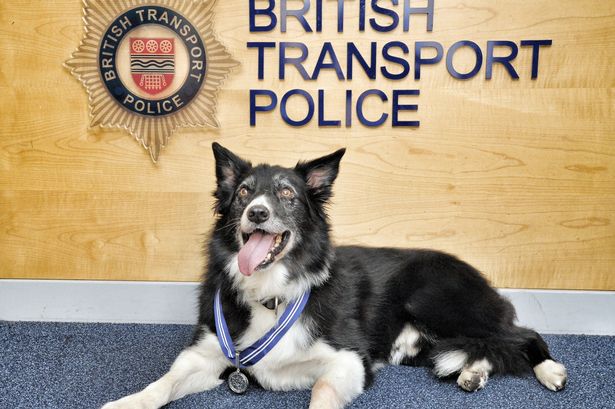 PD Mojo was awarded a PDSA Order of Merit in 2018 for his devotion on duty.
Speaking on the awarding of the animal OBE in 2018, PC Healy said: "There is no doubt that what Mojo experienced that night had a lasting effect on him, as it has all of us [and] his receiving the PDSA Order of Merit is a fitting way to recognise his actions.
"I am extremely proud of him".
Jan McLoughlin – Director General at PDSA – also added at the time: "PD Mojo worked tirelessly through unimaginable scenes of destruction and utter chaos [and] his role on the night was to make others safe.
"His dedication to duty, despite clearly being distressed by what he saw, makes him a deserving recipient of the PDSA Order of Merit".
Having worked for the force since he was 12-months-old, PD Mojo retired from British Transport Police duties in 2018 at aged eight, and despite suffering from stress-related alopecia in the aftermath of the bombing, he was said to have had a "happy" three years of retirement living with PC Healy before he died.
Tributes to PD Mojo have since been pouring in on social media, with many expressing their kind words and praising his service.
PC Healy took to Twitter this morning to say: "Today I say goodnight to my work partner, my loyal companion, my sounding board. You stood tall when I needed you most, at times I put all my trust in you and you never failed me.
"RPD Mojo stand down you served your time, rainbow bridge is ahead".
Rest in Peace, PD Mojo.
Featured Image – PDSA Press