What's On
6 festive ice rinks to visit in Manchester this winter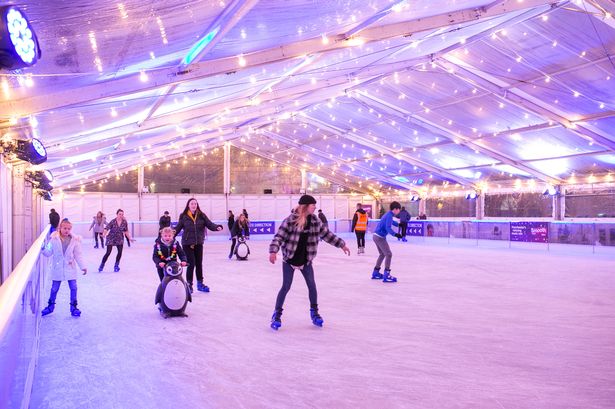 It's a tricky business, that ice skating lark, but it's a right laugh for all and there are loads of rinks popping up in Manchester.
Beginners, professionals or clowns – there's room for all on the city's festive rinks.
Whether you stack it a billion times or are looking at Olympic gold, we're just here to point you in the right direction.
Keep reading for our list of ice-rinks to visit with your nearest and dearest this Christmas.
They're not here all year so catch them while you can!
Boutique Ice Rink in the sky
Escape to Freight Island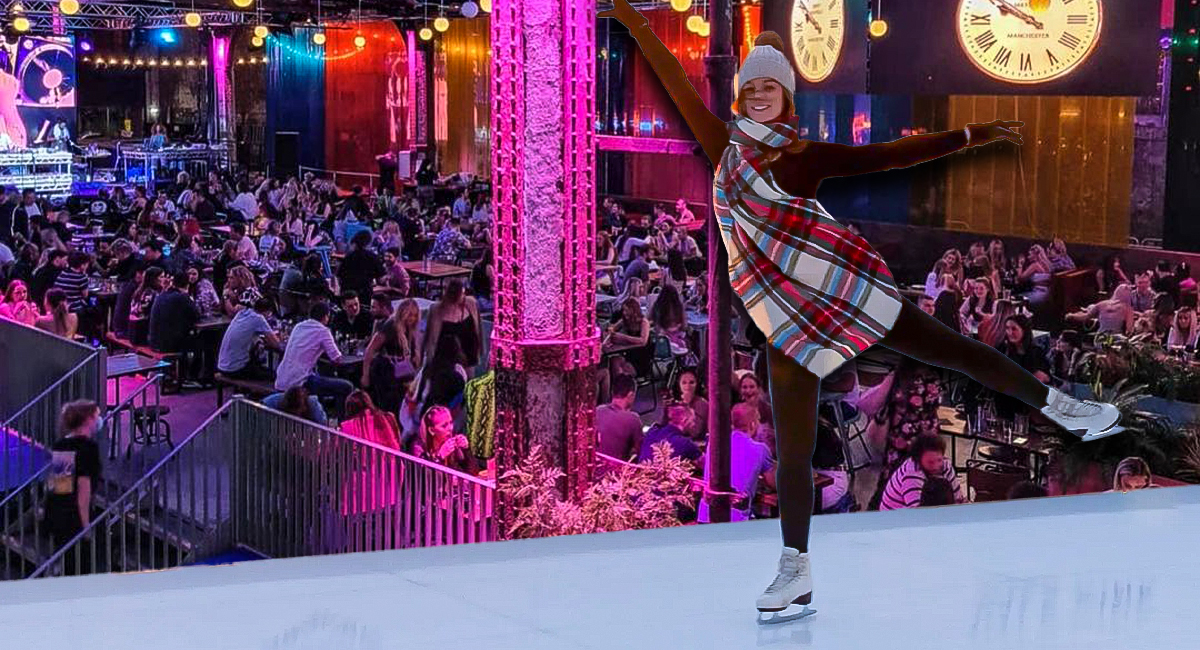 You can count on Freight Island to get 'fun' just right and this winter season they've knocked it out the ice-rink.
Skate around on a mezzanine floor overlooking the buzzing festivities of Winter Island. Open all day, every day, its endless fun for all the family.
Sessions run every hour from 4pm to 10pm and adult tickets are £13 – upgrade to £15 and enjoy a Bratwurst or Hog Roast after.
Skate Manchester
Cathedral Gardens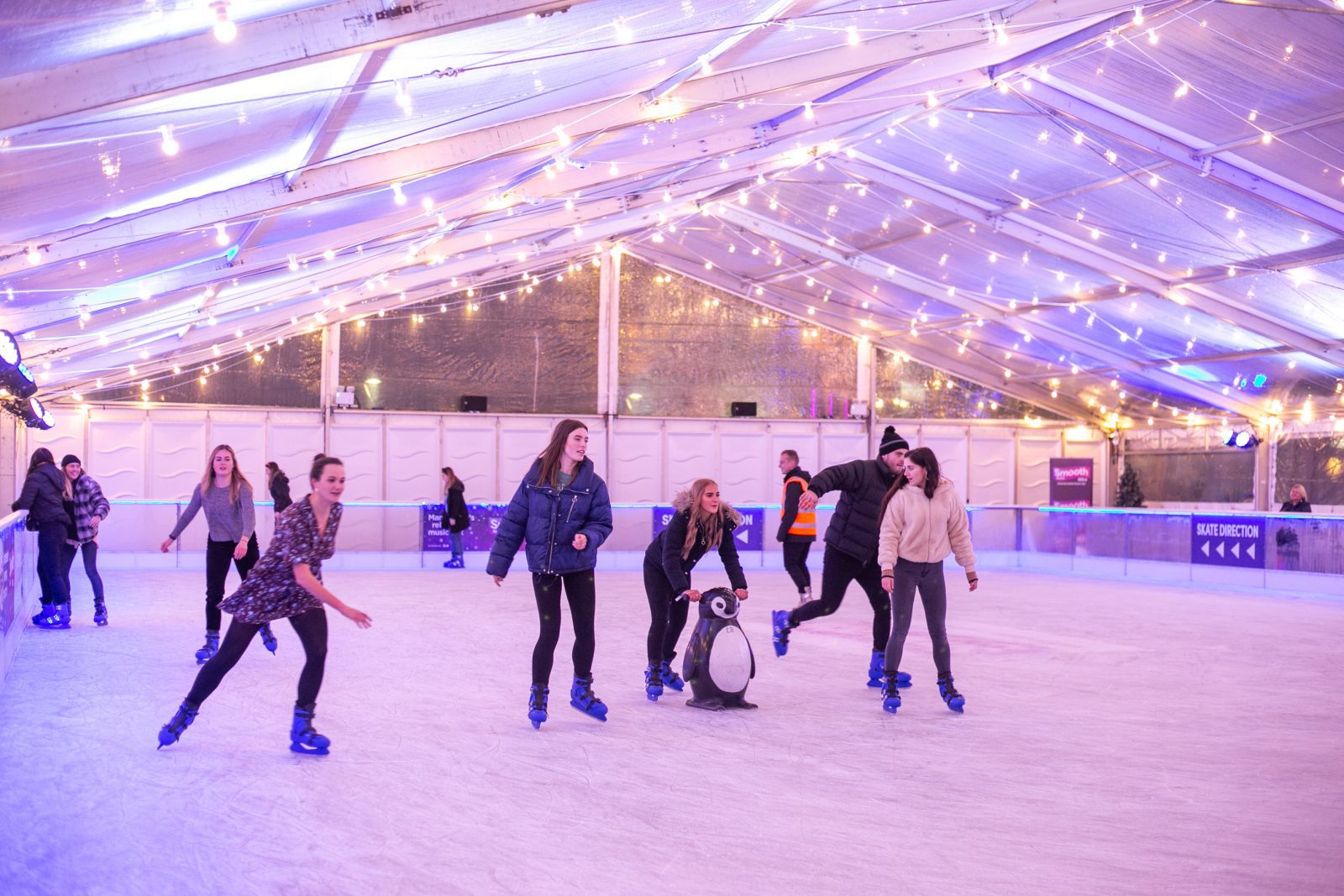 Cathedral Gardens presents a rink for all weathers – particularly for Manchester's wonderfully unpredictable skies.
Covered by a clear roof and a net of fairy lights it's hard not to catch festive feelings here.
Serving an enchanting atmosphere for couples, families and friends the rink is sat in the middle of Manchester's famous Christmas markets.
Grab your tickets online from £13.00 and have a class day out this winter!
Unreal Xmas
Barton Square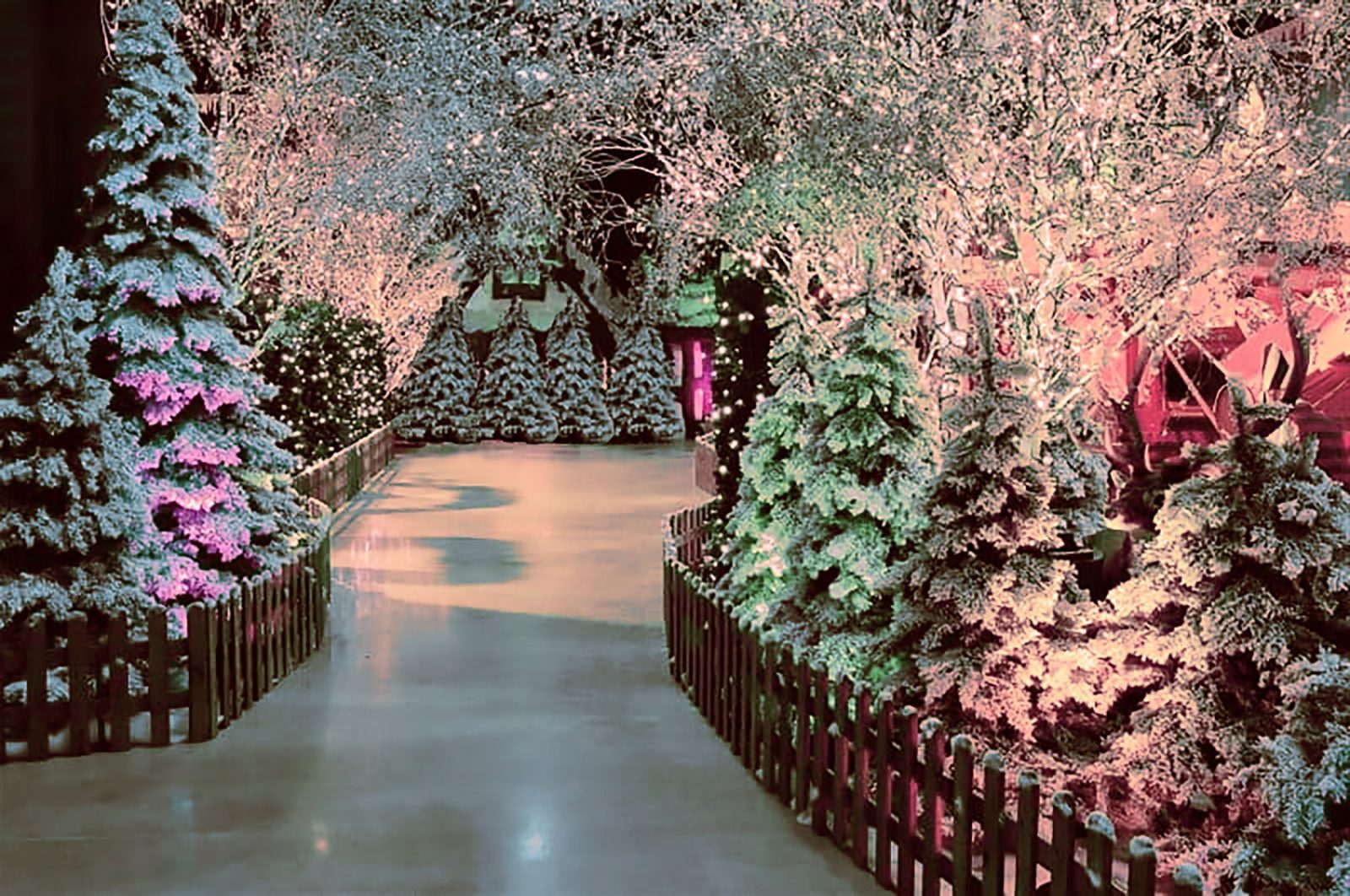 An unmissable skating experience. Barton Square will be lit up on December 3 and host Manchester's coolest ice rink ever.
Skate through a snow-covered forest and lose your friends and family in the ferns – maybe find them again at the two brand-new custom-built bars.
It's more than just an ice-rink, it will transport you to the ultimate festive fantasy world and some markets to!
Tickets are £13 for 45 minutes and selling fast.
Tinsel Town
Trafford Centre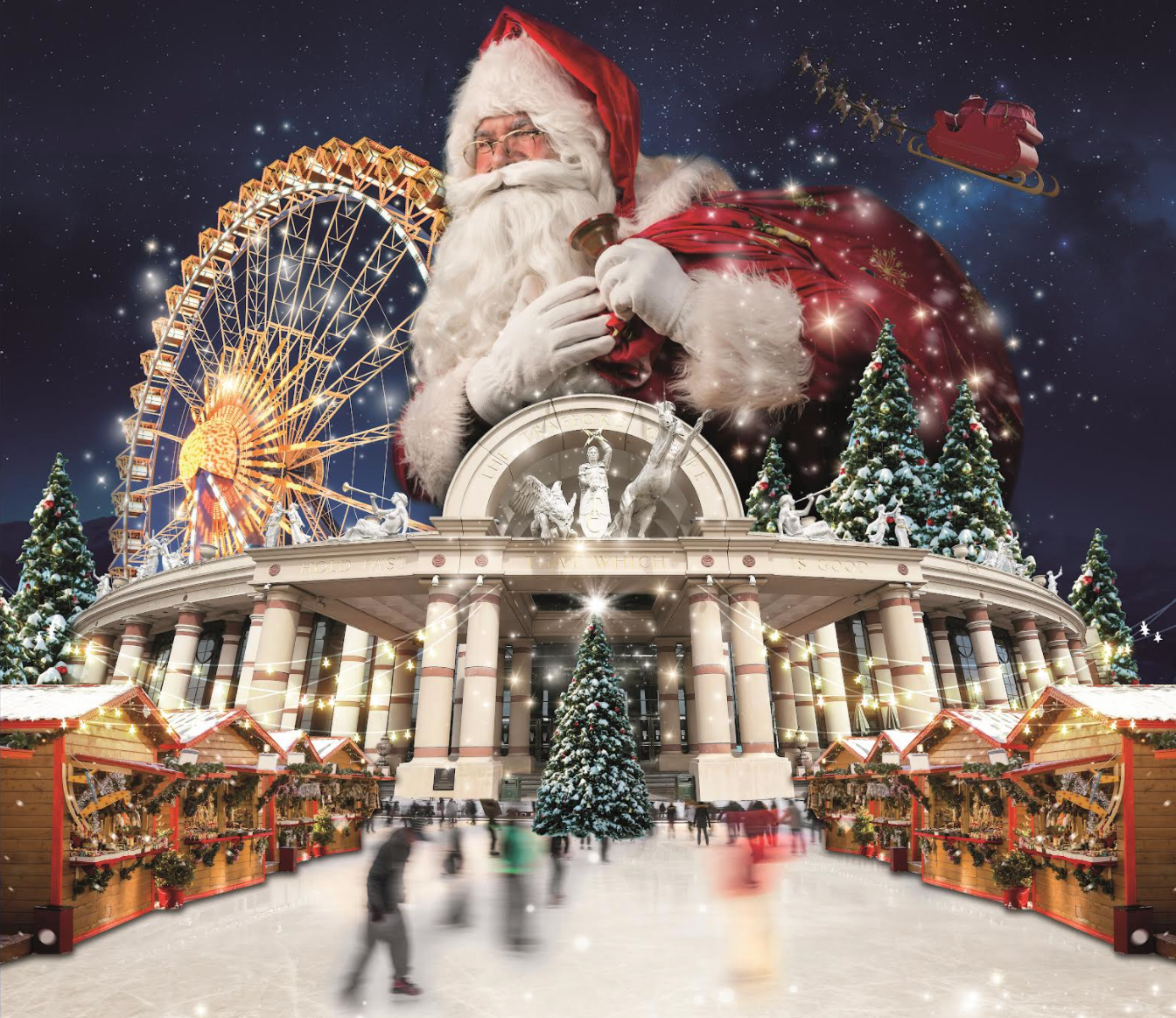 It's your chance to show the Trafford Centre what you've been hiding – your impeccable ice moves.
That's right, 'Tinsel Town' is bringing you 600 square metres of ice covered against the elements – the fun cannot be stopped.
Tickets are only £12 so wrap up warm and whack those skates on.
More excited can be had watching Gandey's production of 'SNOWSTORM' a sensational new ice-skating show.
Prepare to be wowed for 90 minutes by a spectacular production of acrobatics by an international cast of circus artistes.
WinterFunLand
Trafford Centre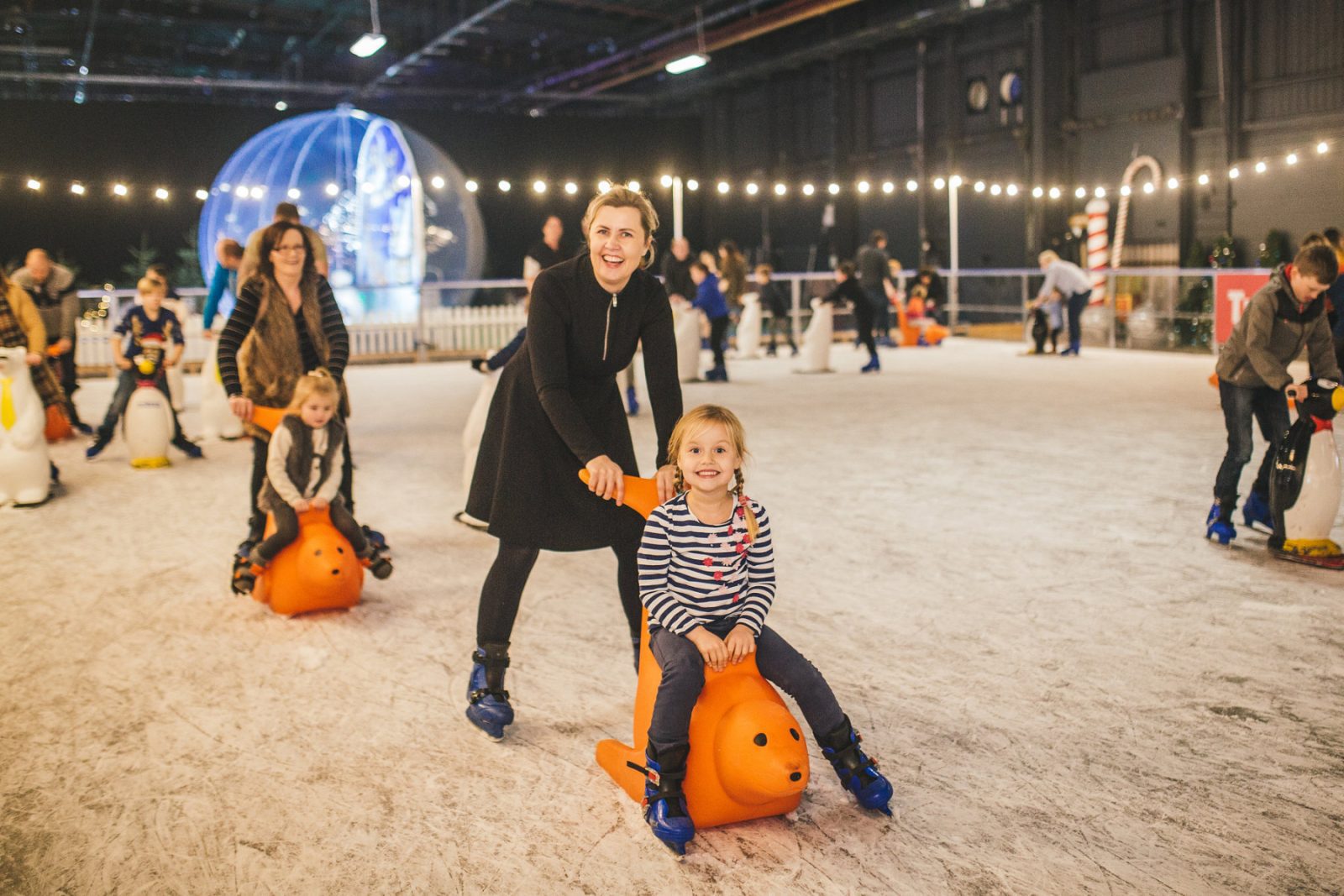 The UK's largest Christmas funfair will be bringing you a gigantic ice-skating rink on December 19.
The ice-rink is wrapped up in a bundle of activities provided at WinterFunLand. Part and parcel with skating are funfair rides, circus shows, a Santa's grotto and Christmas treats.
One ticket buys all the fun in this winter wonderland – how could you not?
The Clubhouse
Spinningfields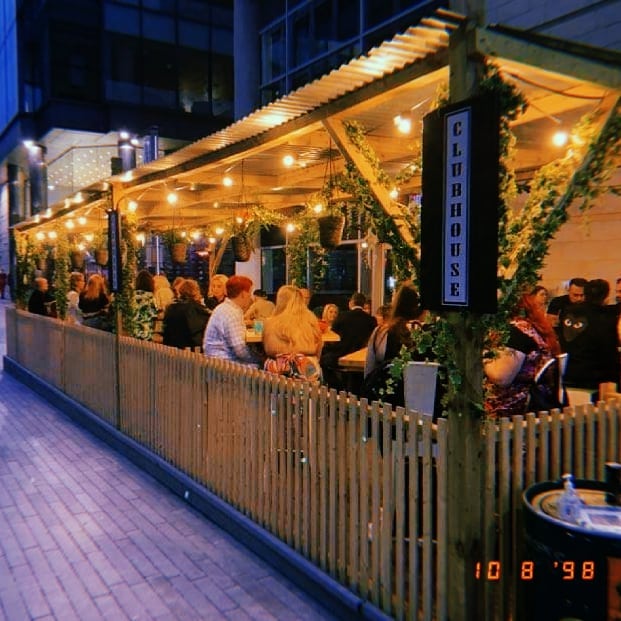 A month-long Christmas party is happening at The Clubhouse decked out with karaoke huts, a giant Christmas tree and curling.
A 10m long curling lane sits in the middle of the festive fun. It's £60 and you can have up to six people, with drinks delivered to you all night long.
Curling (for those of you who don't know) is a sport which players slide stones on a sheet of ice towards a targeted area – we can't wait.
Featured image: Georgie Glass