What's On
A free 'Thank You Manchester' festival is happening in the city centre this weekend
"We're determined to spread a little Manchester music and magic to help get the city smiling again."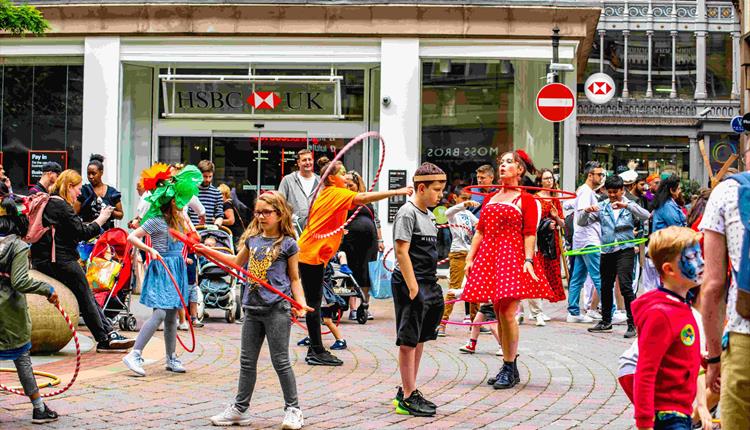 A festival of free entertainment is coming to the city centre this weekend as Manchester says "a big thank you" to everyone who's helped and supported others during the COVID-19 pandemic.
The Thank You Manchester Weekender will see the city centre transformed to host a free, fun-filled festival of thanks on Saturday 14 and Sunday 15 August for a one-off weekend designed to "bring the laughter back" and "a smile to all".
Organisers say it's the city's way of paying a joyful tribute to all those it wants to thank for helping us get through the past year and a half.
With everything from street theatre and circus performances, to dancing, live music, and even a chance to get involved in working with three city-based artists, Manchester City Council has assured there will be something for everyone.
Doctors, nurses, shop workers, bus drivers, food bank staff, teachers, mums and dads, and vaccination centre volunteers are among those in line for a special mention in the opening event that will pay tribute to everything they have done to help keep us all safe.
In line with the thank you theme, Mancunians are being asked to add their own thank you to an enormous sculpture made up of giant 3D letters that spell out 'Manchester'. It's hoped that when complete, it will go on display as a reminder of the spirit of the city over the last 18 months.
"None of us will forget what we have been through this last year and a half, and during it the people we have loved and have lost," said Sir Richard Leese, Leader of Manchester City Council.
"We will also never forget the people who helped us get through, whether it was for their kindness, practical help, learning support, or life-saving expertise.
"So many people from so many different parts of our city life are owed a massive thank you for everything they have done during the pandemic to keep us safe and keep us going, and we want them to know how much we appreciate them and what their help has meant to us."
Entertainment and events will be taking place across Cathedral Gardens, Piccadilly Gardens, St Peter's Square, and Exchange Square.
Manchester's rich musical heritage will be celebrated with live music in Cathedral Gardens and Piccadilly Gardens, with Bollywood and brass, to samba, soul beats, and everything in-between, as well a special performance curated by Matt and Phred's.
Manchester Central Library also plays host to a "musical extravaganza" on Sunday, where you can try your hand at playing one of the many instruments from the library's collection, or hear the Northern Chamber Orchestra perform.
The weekend will also see performances from some of the city's best loved local community groups.
Exchange Square will be home to a Manchester Market for the weekend – selling iconic Manchester pictures, and themed clothing and accessories, alongside tasty treats from locally-based bakeries and other local produce.
A short community gathering of thanksgiving and remembrance will take place at 12:30pm on St Ann's Square, too, as well as a minute's silence to pause, stand together, and remember and reflect.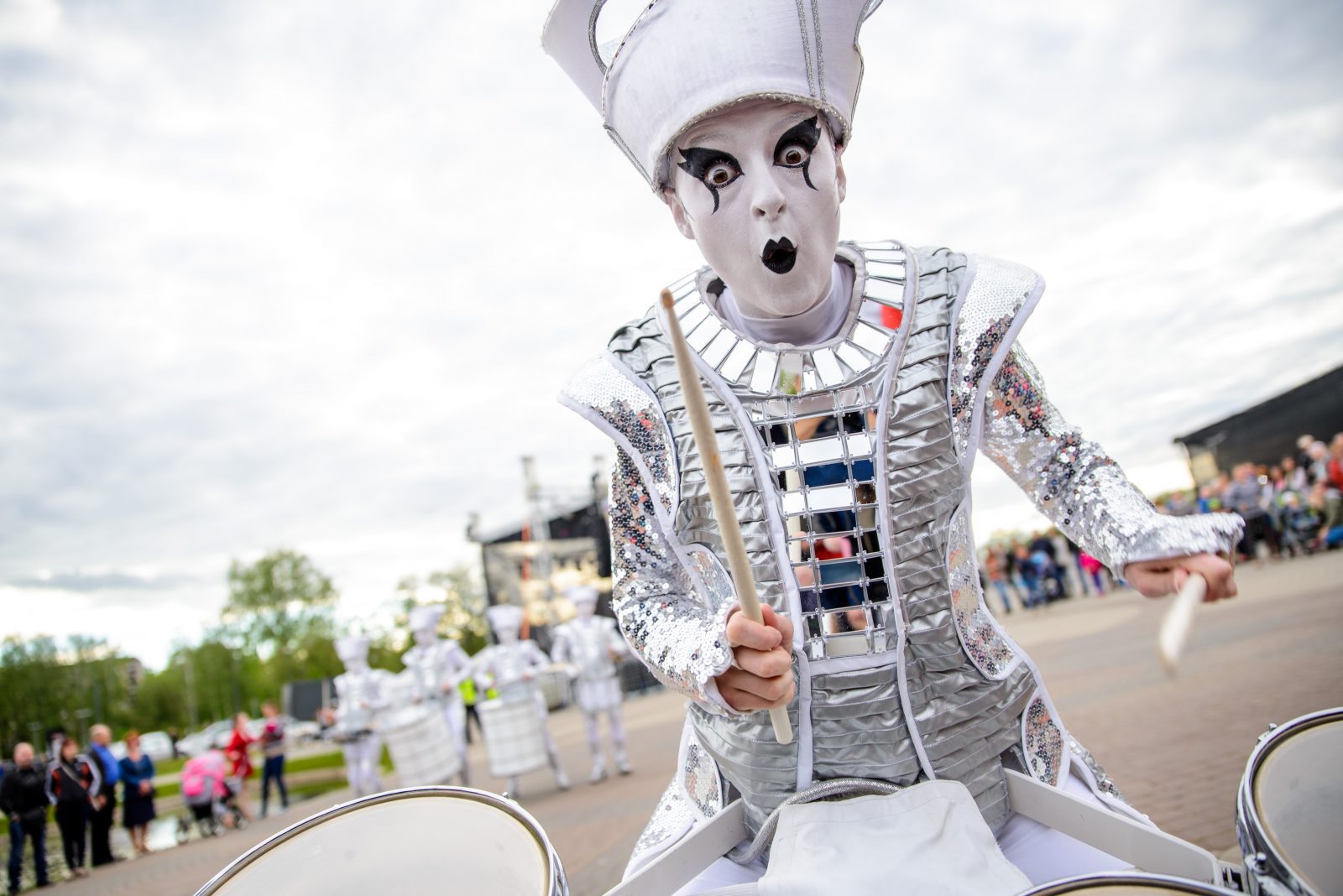 The festival will be spread over the whole weekend, with performances on Saturday repeated on Sunday to give as many people as possible the chance to come into town, enjoy the atmosphere, and have fun safely.
Councillor Pat Karney added: "This is our way of saying a great big Manchester thank you to all Mancunians for supporting each other during this last year, and to all the many thousands of heroic workers in all kinds of jobs and roles in the city that we have all depended on so much.
"After a year like we've just had, this is going to be a weekend like no other [and] we're determined to spread a little Manchester music and magic to help get the city smiling again."
You can find more about the Thank You Manchester Weekender here.
Featured Image – Visit Manchester