What's On
All the celebrations lined up for Chinese New Year 2022 in Manchester
Chinese New Year is officially being celebrated in Manchester this year from Tuesday 1 - Sunday 6 February.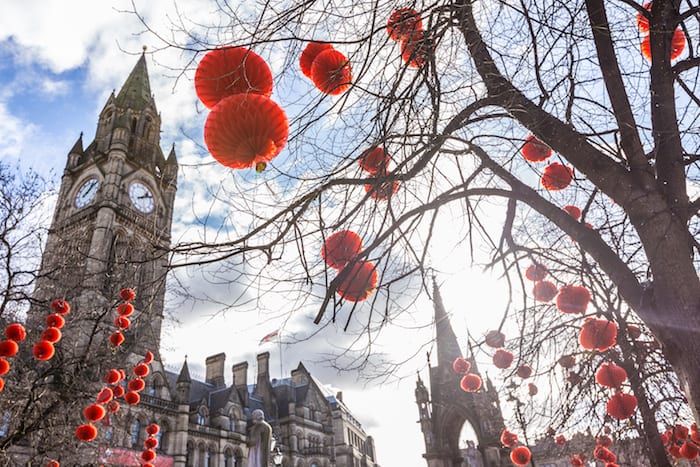 Chinese New Year 2022 is on the horizon, and as always, Manchester has a whole week of celebrations lined up to mark the occasion.
While Manchester's usual annual celebrations for Chinese New Year – also known as Lunar New Year or the Spring Festival – may be on a slightly smaller scale this year due to the COVID restrictions in place to allow visitors to safely enjoy the events, there's still plenty happening across the city centre to help bring in the 'Year of the Tiger'.
Chinese New Year is officially being celebrated in Manchester this year from Tuesday 1 – Sunday 6 February.
As mentioned, 2022 has been named the 'Year of the Tiger', and according to the Chinese zodiac, people born in this year are predicted to be brave, competitive, unpredictable, and confident – just like the animal.
To honour 2022's animal namesake, a large-scale tiger art sculpture will take centre stage in St Ann's Square as just one the events in the calendar.
You may have also seen that thousands of red lanterns have started adorning the city's streets, and you can also expect the chance to take in some spectacular live performances, feast on authentic street food, and a make the most of a funfair, plus some traditional lion and dragon dances over the course of the week too.
Here's everything happening for Chinese New Year 2022 in Manchester.
The New Year Tiger
St Ann's Square
Tuesday 1 – Sunday 6 February 2022
New for 2022, commissioned by Manchester BID, and created by Decordia Events, this jaw-dropping installation will be a structural take on the traditional tiger made from wood and recycled corrugated plastic.
While we know that the tiger is a symbol of power in Chinese culture and is considered to be brave and forceful, this origami-like tiger sculpture, however, will give the ultimate illusion to those who lay their eyes on it, as it appears to be weak and made of paper, but in fact, it will remain tall and strong for the world to see.
The tiger's inner structure will also playfully-match the stripes and markings of a real-life tiger, casting stunning shadows at night with surrounding lights.
Chinatown Celebrations
Chinatown
Sunday 6 February 2022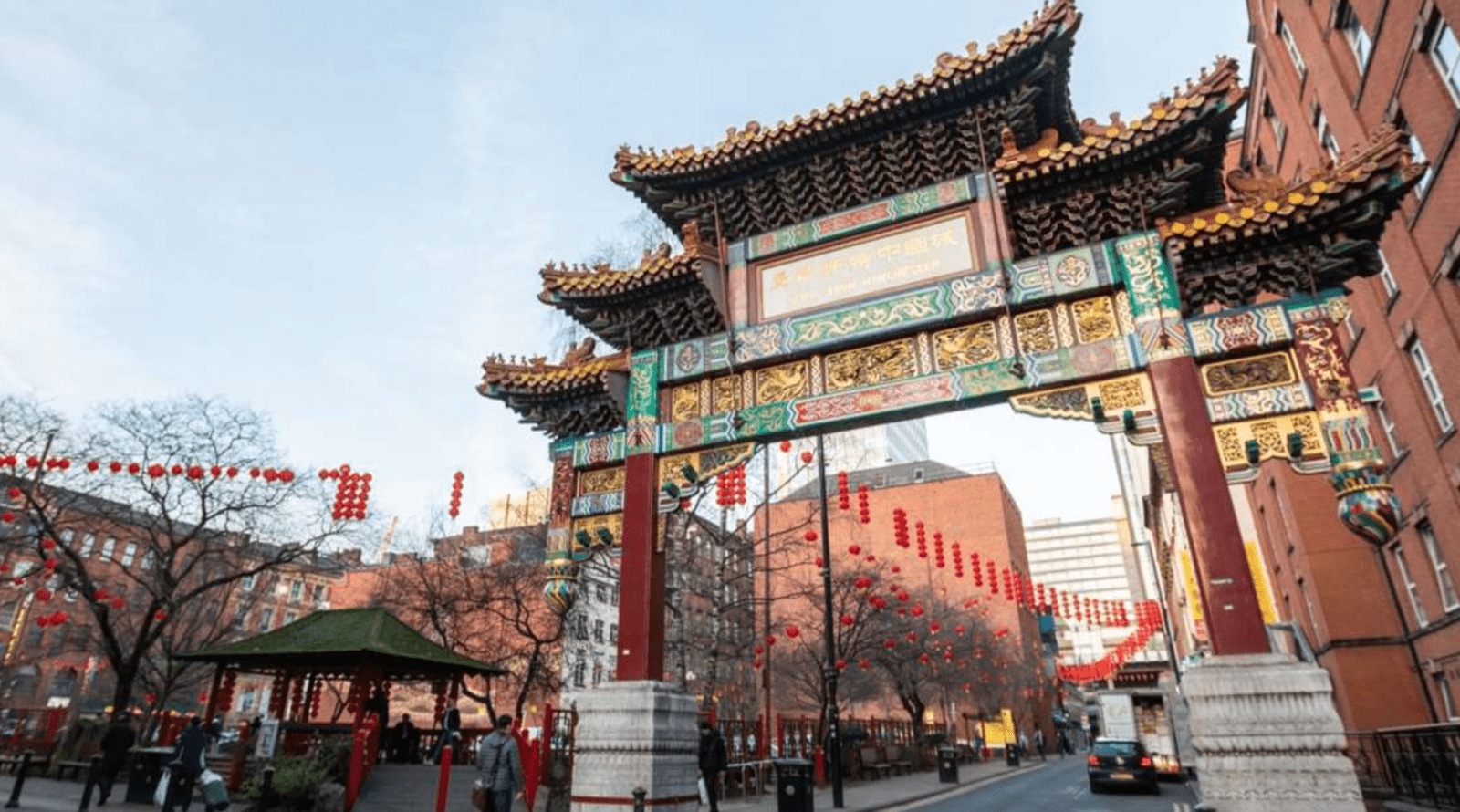 While sadly, popular annual events such as the parade and the firework finale will not be taking place in 2022 due to COVID restrictions, there's still plenty to make the most of in Manchester city centre's very-own Chinatown.
Think live performances, workshops, street food, stalls, and a funfair, as well as the illuminated Dragon, and other family-friendly activities such as traditional lion dances, Chinese acrobatics, singing, poem reading, and Kung Fu.
Performances will take place from 11am – 7pm in Chinatown Car Park, and you can see the illuminated dragon on the hour from 4pm – 7pm in Chinatown itself.
It's asked that you please wear a mask when possible at all Chinatown events.
The Door Opened: 1980s China
Manchester Central Library
26 January – 26 April 2022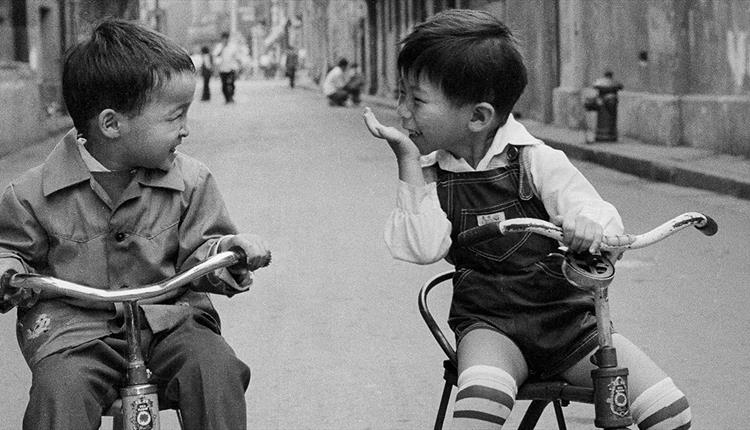 Brought to Manchester Central Library by the Confucius Institute at The University of Manchester, from 26 January – 26 April, English photographer Adrian Bradshaw's exhibition The Door Opened: 1980s China will feature a blend of candid and posed photographs exploring China in the 1980s.
Bradshaw went to Beijing as a student in 1984 just as everyday life was in flux, and caught up in the ferment of the time, he went on to spend three decades documenting the transformation of China as the vast nation changed and opened up to the world.
Photographs captured document everything from opulent fashion extravaganzas, to sentimental family excursions, as he captures the fleeting beauty and simplicity of everyday life.
It's described as a vivid record of a pivotal period in modern history.
___
Featured Image – Instagram (@chinesenewyearmcr)