What's On
Manchester's first ice-free curling lanes have opened at Roxy Ball Room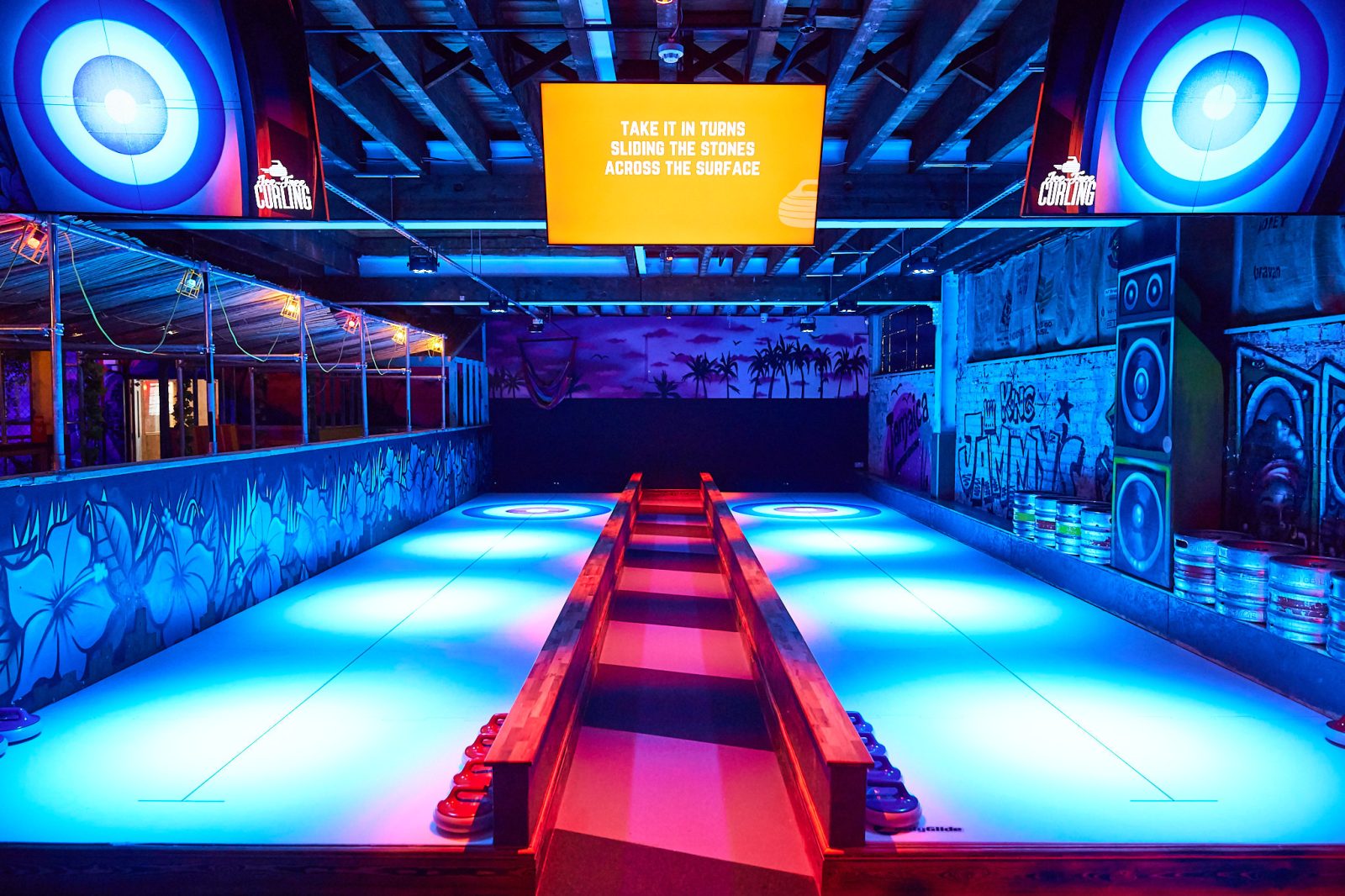 Roxy Ball Room has opened ice-free curling lanes, in a first for Manchester.
The Deansgate venue has added the attraction to its adults-only playground this month.
It means that revellers can take on games of pool, crazy golf, ping pong, beer pong, shuffleboard, and curling, all in one evening.
Roxy Ball Room has remodelled its top floor to make room for two full-size, ice-free curling lanes.
Players are given four curling stones per team, which they have to carefully slide down the length of the ice-like surface, aiming for a huge target at the other end.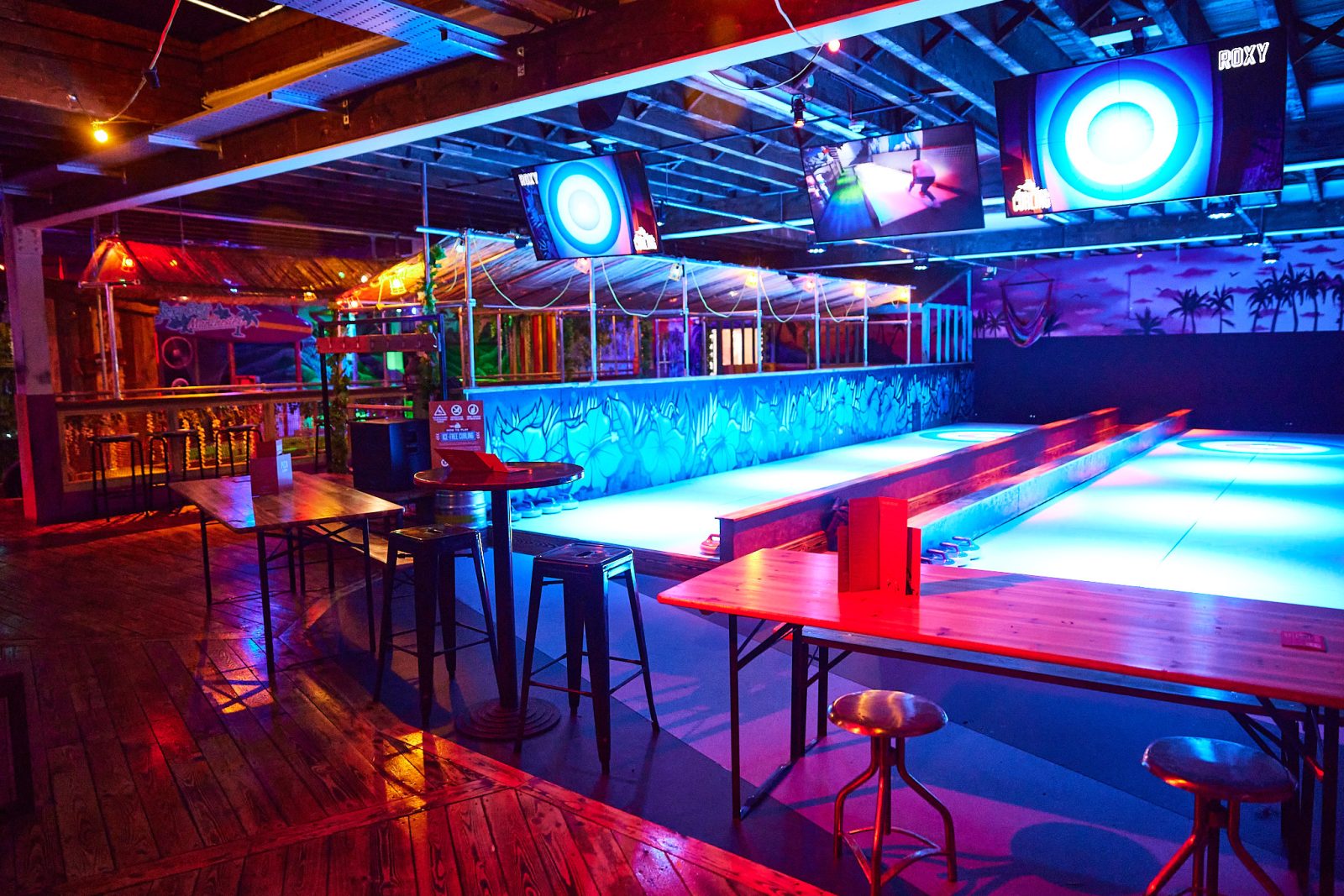 You can try to knock your rival's stones out of the way to hit the bullseye.
There are also 12 holes of Roxy golf on this level, with holes themed on everything from beaches to boats to cars.
The huge two-storey bar, set above the hub of bars and restaurants on Deansgate in the city centre, has been open since 2017.
As well as gaming, Roxy Ball Room serves up stone-baked pizzas and sides like macaroni cheese bites and cheesy dough balls.
The Leeds-founded group recently opened its second site here in Manchester, taking over the old Birdcage site beneath the Arndale.
The walls of both gaming bars here are covered in black and red music-inspired graffiti.
If you want to go and try out Manchester's first ice-free curling for yourself, you can make a booking at roxyballroom.co.uk/manchester.
Featured image: Supplied