What's On
Royal Exchange Theatre unveils epic reopening programme
The venue is enthusiastically welcoming back audiences from June 23 with a bumper schedule - having been closed for more than a year.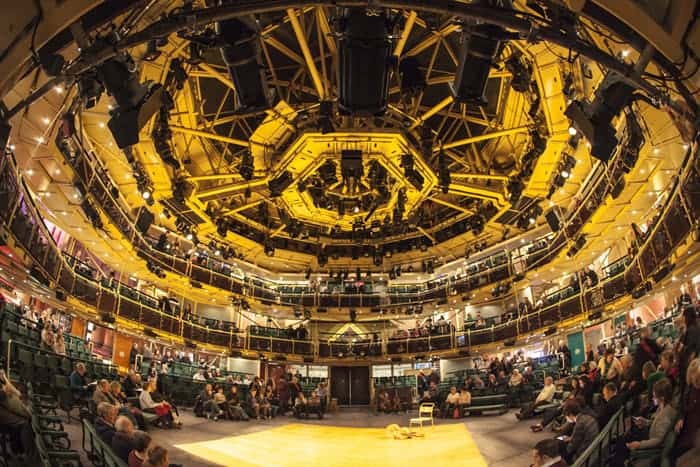 The Royal Exchange Theatre has announced a bumper programme as the grand performance venue prepares to reopen its doors for the first time in over a year.
Manchester's historic theatre will welcome back crowds from June 23 with a diverse series of plays and events that "unapologetically rip apart ideas of love, self-discovery, protest, faith and resilience" – themes under intense focus during the pandemic.
The programme is the first by Roy Alexander Weise and Bryony Shanahan's as Artistic Directors and will bring "sharp wit and inventive thinking to a collection of intimate and epic plays, performances, installations and events."
As well as a socially-distanced seating plan, the Royal Exchange is also introducing a broader range of ticket prices for their grand reopening – including 'Pay What You Decide' passes for every performance.
Some plays will even be streamed online – accompanied by captioning and audio descriptions.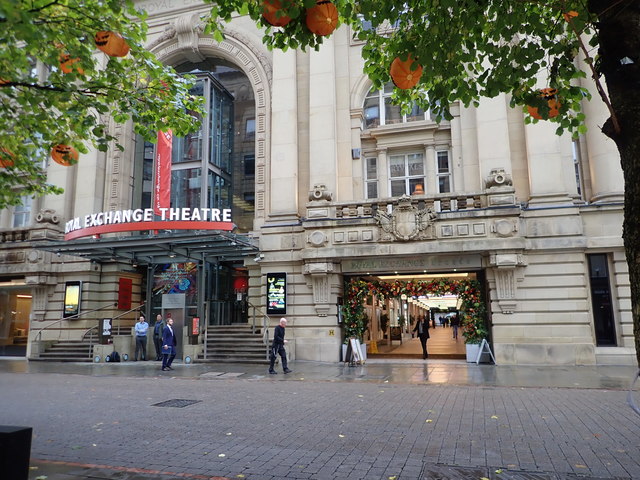 The highlights of the reopening programme are as follows:
The World Premiere of BLOODY ELLE – A GIG MUSICAL. Written and performed by Lauryn Redding, BLOODY ELLE is described as "an uplifting, one-woman show about falling in love for the very first time." Set to an original score that sounds like a ten-piece band on stage, BLOODY ELLE – A GIG MUSICAL opens on June 23 and runs until 17 July.
WIT & WISDOM. This summer sees the arrival of WIT & WISDOM – an anarchic night in the Theatre. The perfect mismatch of chaos and calm, all with the very serious ambition of making (non)sense of the role laughter plays in our lives, WIT & WISDOM is directed by Andy Barry and plays in the main space (the Module) on July 23 and 24.
FLIGHT. This community-wide installation facilitates the remembrance of the lives, hopes and dreams lost to COVID-19. Curated by Julie Hesmondhalgh and Ian Kershaw, FLIGHT is a meditative, interactive piece which invites people to write a name, a memory, a reflection, a dream onto a piece of paper before transforming it into an origami bird taking flight in the Great Hall. FLIGHT launches when the Exchange reopens, growing and evolving throughout the year before culminating in a communal gathering in 2022.

THE DEN IN LEIGH. The Theatre's Local Exchange programme continued throughout lockdown, engaging Ambassador groups across Leigh, Cheetham Hill, Tameside and Beswick. This summer sees the launch of THE DEN IN LEIGH – a two-week programme of readings, workshops and family events as part of a unique festival experience. THE DEN is the Exchange's pop-up theatre space, made possible by The Oglesby Charitable Trust and will take up residency for the first two weeks of August (4 – 14) at Spinners Mill in Leigh, Greater Manchester.

THE SURVIVORS' GUIDE TO LIVING. Co-created by writer Zodwa Nyoni and the Royal Exchange Young Company Performers, this play is directed by 2017 Young Company alumni Anna Berentzen and explores what it means to radically find happiness, yourself and imagination when the world feels like it doesn't make sense. It runs in the Theatre from August 26 to 28.
GLEE & ME. Stuart Slade's "achingly funny and heart-breaking" Bruntwood Judges-Prize winning comedy introduces audiences to 16-year-old Lola – a teenager who is sharp, witty and has her whole life ahead of her – until she's diagnosed with a malignant brain tumour. Before she dies, Lola's promised herself two things: 1. She's going to get All The Sex and 2. She'll definitively discover the Meaning of Life. Directed by Nimmo Ismail, who makes her Royal Exchange debut, GLEE & ME is a pitch-black, unexpectedly optimistic portrayal of love, friendship and the extraordinary resilience of the human spirit. Opening on September 11 the show will run in rep with THE MOUNTAINTOP until October 30.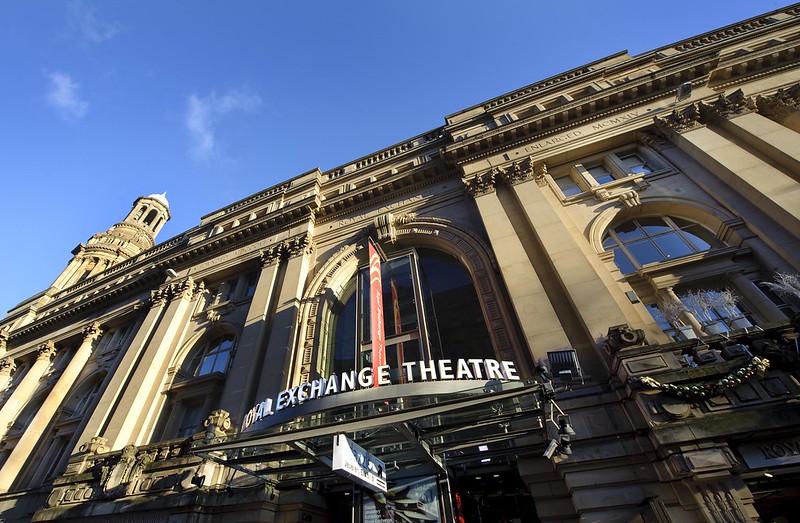 THE MOUNTAINTOP. An Olivier Award-Winning play which received a digital reading at the Exchange during lockdown as a response to the Black Lives Matter movement. Now Joint Artistic Director Roy Alexander Weise makes his Royal Exchange debut with a brand-new production of Katori Hall's masterpiece. Set during the height of America's Civil Rights Movement, Hall imagines the eve of the assassination of Dr. Martin Luther King Jr. Camae, a sexy, sassy, foul-mouthed maid, brings him a cup of coffee and the night takes an unexpected turn. This laugh-out-loud, visceral and powerful drama will play in rep with GLEE & ME and opens on 25 September until 30 October.
MY WHITE BEST FRIEND – NORTH. Curated by Rachel De-Lahay, MY WHITE BEST FRIEND – NORTH, is a powerful event where letters are opened and read live for the first time on stage by actors, laying bare the things their writers, up until now, have not dared to say about race, class, sexuality, identity. In the Exchange's version of this daring show letters from Lemn Sissay, Cheryl Martin, Yusra Warsama, Nikhil Parmar, Mandla Rae and Samuel Rossiter are featured. MY WHITE BEST FRIEND – NORTH takes place in the Theatre on October 23 and 30 – each event will feature letters from different writers.

WHEN THIS IS OVER. Young Company Graduates come together with director Nickie Miles-Wildin to create a performance in which they wrestle with the things that have happened to them already, and the things that might happen for them in the future. Performed in November 2021 during the 2021 United National Climate Change Conference (COP26) in Glasgow.

DISRVPT. A brand-new programme of special events curated by Joint Artistic Directors Bryony Shanahan and Roy Alexander Weise that seek to disrupt the equilibrium of the Exchange's Great Hall. Working with artists from a wide variety of art-forms, the first DISRVPT event is sponsored by WarnerMedia and will take place this autumn. A "special post" will be made on DISRVPT via Royal Exchange social channels on May 25.
THE STRANGE UNDOING OF PRUDENCIA HART. A devilish offering from award-winning writer David Greig, this wild musical play sees Scottish folk songs collide with decadent karaoke and a riotous mix of rhyming couplets, live music and a glimpse of the underworld. The plot goes like this: It's the winter solstice and lover of old things and traditional ways, Prudencia Hart, fresh from her PhD, is conference bound. In a hot stuffy hall on the borders, she shares her theories on Hell in folk literature. But, as the snow falls thick and fast the small town flings off its folk traditions, dumps Robert Burns for a bit of Kylie, and grabs the karaoke mic with both hands. The night gets increasingly raucous and it's astonishing what Prudencia will discover between the snow and the vodka shots – not least, what she finds out about herself. Directed by Debbie Hannan, who makes their Royal Exchange debut, the production opens on December 4 and runs until January 15.
Bryony Shanahan and Roy Alexander Weise published a statement expressing their pride at the mighty Royal Exchange reopening programme.
The duo said: "So much has changed – for us, the world and our theatre. But what hasn't changed is our belief in the essential need for people to gather together in a communal experience and to grapple with what it means to be human and to co-exist.
"There were moments in the past 12 months when we wondered if the Royal Exchange could survive this. The outpouring of love and support was fuel for us in some of our darkest moments; we are so thankful from the bottom of our hearts.
They added that The Royal Exchange Theatre is "absolutely and categorically here to stay for future generations of Greater Manchester to enjoy".
"This year will see us celebrate our 45th birthday and we are pumped for another 45 years of coming together in one of the most unique venues in the country," said the Artistic Directors.
"Where else is it impossible to watch a play without watching someone else watch the play, and whilst basically sitting in a spaceship?!
"An arena in the round; like an epic embrace welcoming you back home again or the first embrace to let you know that this is, and forever will be, a place you can belong. We absolutely cannot wait to see you."
For more information on the programme and event listings, visit the Royal Exchange website.
Featured image: Royal Exchange Theatre