What's On
The world of Alice in Wonderland is coming to RHS Garden Bridgewater this summer holidays
Visitors can view the new £44 million garden attraction through the eyes of Alice, and take part in activities and workshops along the way.
Families will be able to "tumble down the rabbit hole" and be transported to Alice's Wonderland at RHS Garden Bridgewater this month.
The Royal Horticultural Society is partnering with Macmillan Publishers to celebrate 150 years of Alice in Wonderland – bringing a series of themed events to the RHS Gardens in Worsley for the summer holidays.
The £44 million garden attraction – located off Leigh Road in Worsley – opened its gates to the public earlier this spring, and is set to take inspiration from Lewis Carroll's iconic novel for August.
Visitors can view the new garden through the eyes of Alice, meet their favourite characters, and enjoy performances, storytelling, minibeast hunts, planting and craft workshops, and so much more.
The classic stories Alice's Adventures in Wonderland, Through the Looking Glass, and What Alice Found There have been reimagined for contemporary audiences by multi-award-winning illustrator Chris Riddell.
There'll also be a range of Alice books and merchandise available to buy from the Garden Centre on site, too.
Here's a full list of what's happening.
Wonderland Wednesdays
28 July – 25 August
You can immerse yourself in another world on Wonderland Wednesdays by enjoying a picnic with your favourite characters, dressing up in your best mad hatter hat, taking part in competitions, and tucking into wonderful treats in the café.
Alice and Friends
24 July – 1 August
Not only will there be theatre performances throughout the day on Monday 26 and Tuesday 27, you can also see which Wonderland characters you can find in the woodland, and then join in with themed crafts (Wednesday 28 July) or planting workshops (Thursday 29 and Friday 30 July).
Relax with Alice-themed family yoga (Saturday 31 July at 11.30am), or get immersed in storytelling (Saturday 24, Sunday 25 July and Sunday 1 August from 11am).
Looking Glass Beasts
9 August – 15 August
Alice meets all sorts of weird and wonderful creatures on her trip through the looking glass, but what can we find in our world?
You can see real-life birds of prey with Wild Wings Birds of Prey on Monday 2 and Tuesday 3 August from 11am – 3.30pm, and get up close with fantastic creepy crawlies with ZooLab on Monday 9 and Thursday 12 August from 11am-4pm.
Wonder-Landscapes
16 August – 31 August
Head out on your own Wonderland adventure and take part in Alice-themed crafts on Wednesday 25 August.
You can also discover the fascinating world of cacti and succulents at Cactus World Live on Saturday 28 and Sunday 29 August – with displays and family activities on offer to get you growing at home.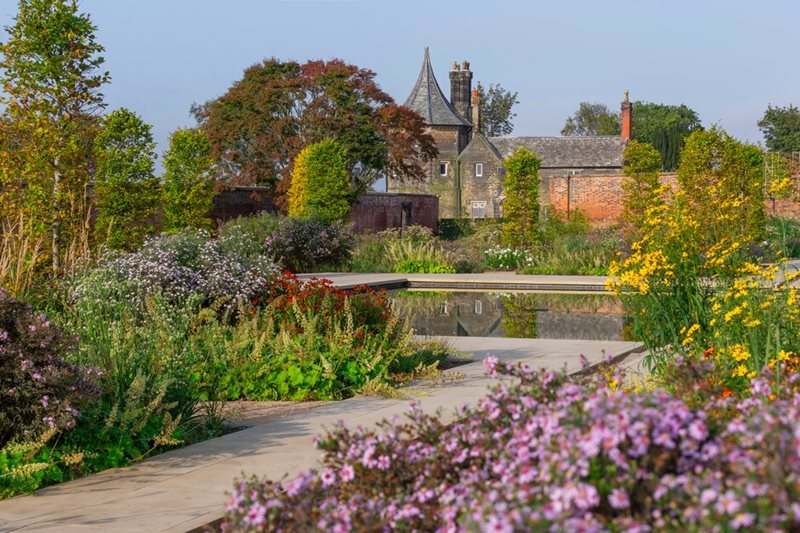 Speaking ahead of Alice in Wonderland's arrival to the garden this summer, Richard Green – Head of Site at RHS Garden Bridgewater – said: "We're thrilled to be bringing the gardens to life with Chris Riddell's amazing interpretation of Alice in Wonderland.
"We know this will resonate with members and visitors – especially families -and add a new dimension to their garden visit."
"We are delighted to be working with the RHS again and that the team has chosen Chris Riddell's Alice as the inspiration for their summer theme in this anniversary year," added Alyx Price, Associate Publisher at Macmillan Children's Books.
"Alice is all about curiosity and discovery, and this can all be explored in a fun and engaging way in the RHS' beautiful gardens.
"It will be a wonderful visit for all ages."
You can find more information about Wonderland: Summer Holiday Activities via the RHS Garden Bridgewater website here.
Featured Image – RHS Garden Bridgewater