Art & Culture
An outdoor theatre festival is coming to Ancoats this summer – and locals can grab discounted tickets
HOPE FEST will take place inside a large sheltered tent that's set to accommodate 250 people.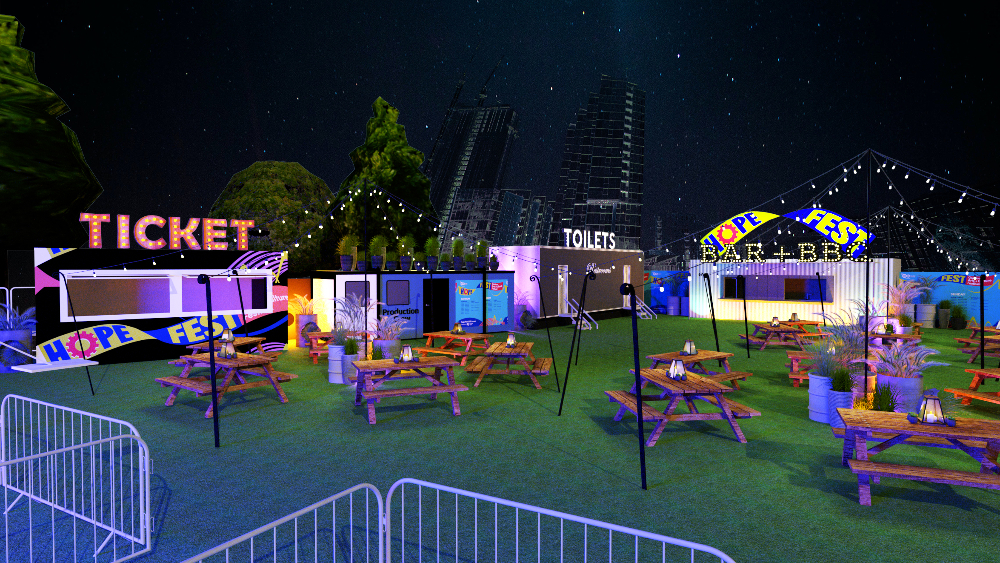 A three-week outdoor theatre festival will bring a jam-packed programme of arts and cultural events to Ancoats this summer.
Created by Manchester's iconic Hope Mill Theatre in association with Electric Park, HOPE FEST will see musicals, comedy, live music, family shows, film screenings, one-off special community events and even a dog festival all arrive in the city's sought-after suburb this July.
The festival – which has been made possible through a collaboration to champion post-COVID cultural arts in Manchester – has an ambition to bring a unique programme of community-centric events, and will take place inside a large sheltered tent that's set to accommodate 250 people based beside New Islington Tram Station, just a stone's throw away from the theatre itself.
To offer a wide range of local beers, spirits and good grub, the new pop-up summer venue will also include an onsite bar and an eating area with a BBQ.
So, what are some of the highlights on the lineup for this year's event?
Appearing in the festival will be comedians such as Jason Manford, Boothby Graffoe, Elf Lyons, Mike Newall and Vince Atta, with Kirk Jameson also directing a celebration of the history of musical theatre.
Touring stage shows include a revival of Stiles and Drewe's Three Little Pigs The Musical, as well as Judy and Liza.
There will also be film screenings of some classics, plus a tribute to Dolly Parton, and more.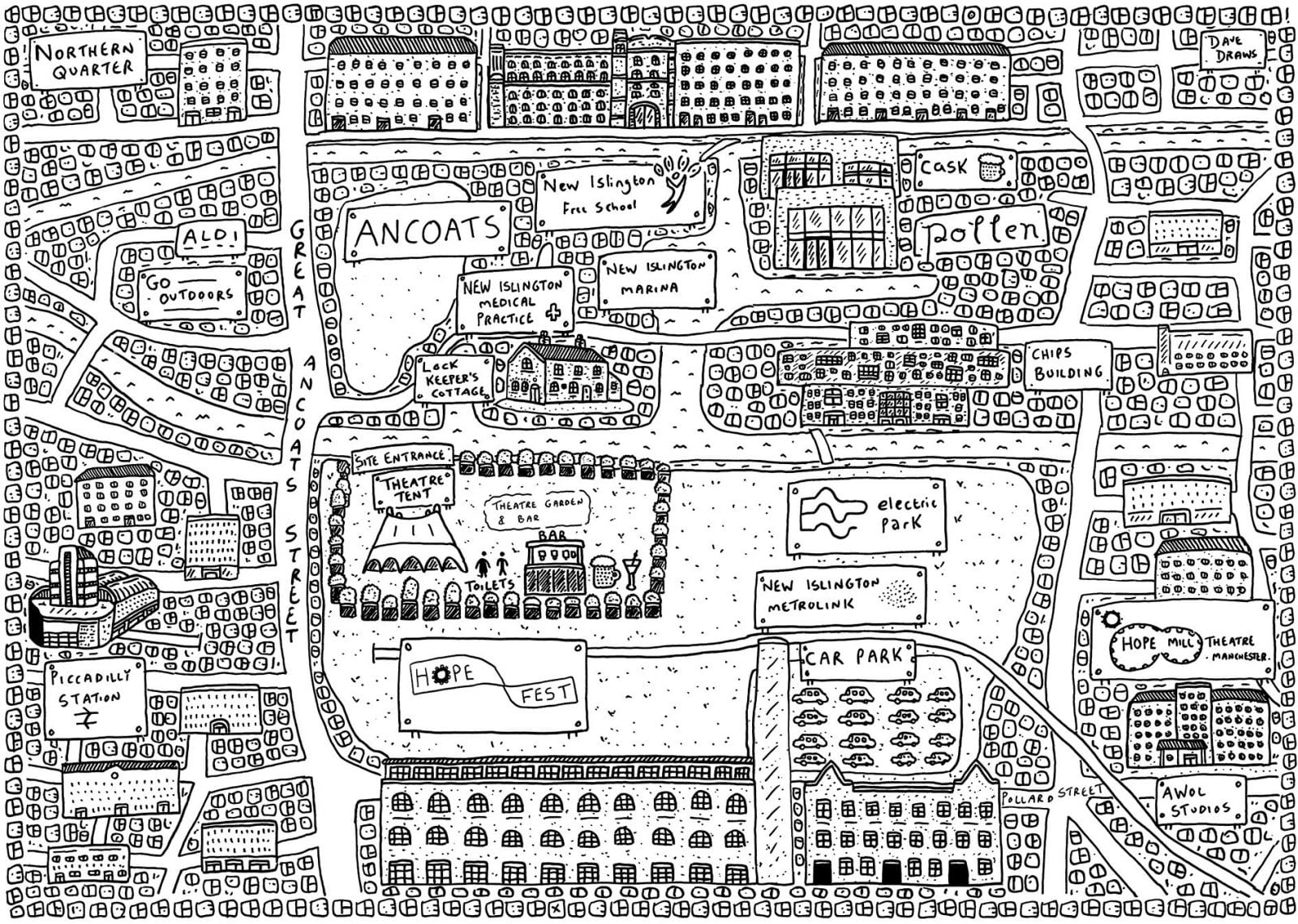 That's not all either, as Hope Mill Theatre is also launching a special 'FANCOATS' scheme, which offers ticket discounts to locals and will also invite them to a one-off residents gathering designed to bring the local community together.
Speaking ahead of the festival, William Whelton – Executive Director at Hope Mill Theatre – said: "After a year of closure and uncertainty, we have been working hard to bring together a festival of outdoor work in our local area [and] this is an opportunity for us to bring together our audiences in a new and exciting way, as well as engaging with a whole new audience.
"The New Islington area and surrounding community has been our home for over five years now and has many diverse and creative residents.
"With HOPE FEST, we also have a varied and diverse line up of arts and culture available, which offers a special opportunity for us to bring together the local community under one roof, or tent. It is important to us that HOPE FEST has something for everyone, whether it be a Sing A Long Frozen for families, music from Matt & Phreds a celebration of musical theatre, or a dog friendly event, this is an incredible opportunity for our organisation, in a very exciting phase for the New Islington and Electric Park area".
"The pandemic had an immediate and substantial impact on the arts and cultural sector and is, unfortunately, likely to be the slowest in its recovery," added Ben Cross, from Electric Park.
"And so, in that context, we're immensely privileged and proud to play our part in supporting this incredible grassroots organisation at a time when it is needed most".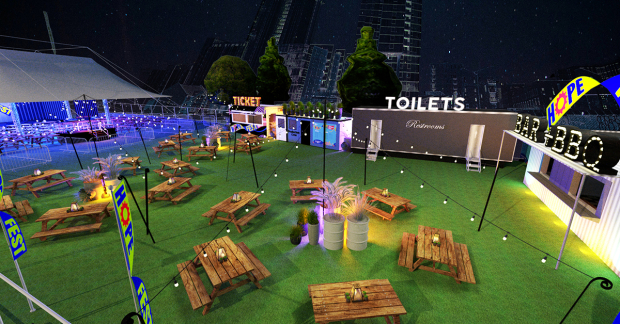 HOPE FEST will take place from 16th July – 8th August 2021, and you can find more here.
Featured Image – HOPE FEST