Audio
A new Joy Division mural recreating iconic album artwork has been unveiled in Withington
The mural has been created as part of a new environmental campaign.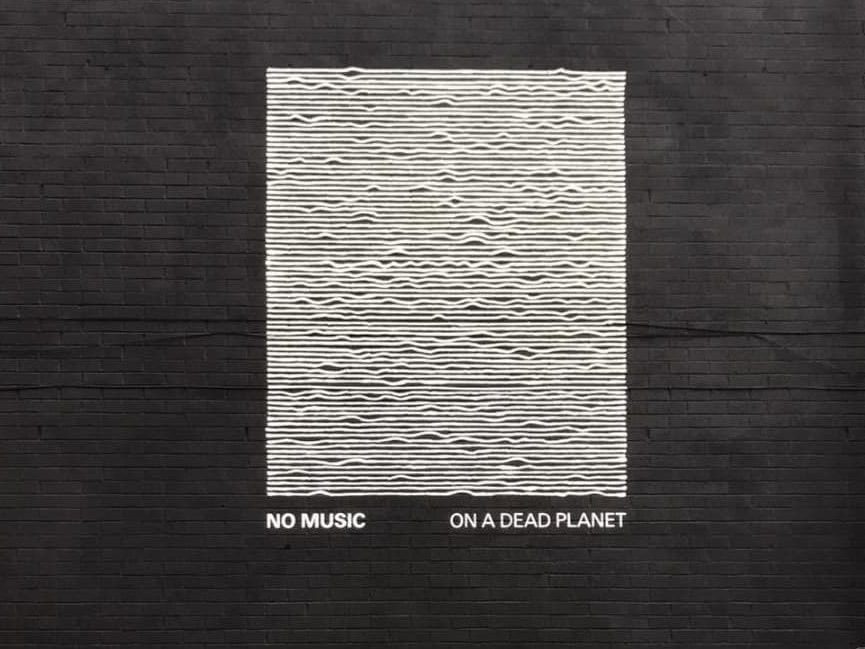 When you think of Joy Division you might think of Ian Curtis, The Hacienda, or Factory Records – but one thing that will certainly spring to mind is that insanely iconic 'Unknown Pleasures' album artwork.
Well earlier this year, the Music Declares Emergency campaign group teamed up with Peter Saville and Joy Division to reimagine the classic artwork as part of their campaign "NO MUSIC ON A DEAD PLANET".
Now, it's has been recreated again – only this time, it's the size of a house.
The original artwork, designed by Peter Saville in 1979, depicts a series of lines which represent the radio waves emitted from a rotating pulsar (or a star to you and I) as it turns.
Over the years, the artwork has become one of the most recognisable of all time – but now, it has been given a much more impactful meaning by the Music Declares Emergency organisation.
As part of their "NO MUSIC ON A DEAD PLANET" campaign – which is bringing music into the fight against climate change – they have reimagined the original piece. The previous lines that represented the radio waves have been reworked as flat lines to symbolise the death of a planet and the silence that follows.
This week, the poignant new artwork was unveiled as a giant mural on the side of a house on Moorfield Street in Withington.
It's been painted by hand by artist Tom Jackson – a founding member of London muralist collective Wood Street Walls – and given that the mural has popped up in Withington, you might have guessed that it's collaboration with Withington Walls – a local organisation who have been setting up mural projects across the town to celebrate some of the famous people from the area.
These are the people behind the Marcus Rashford and Tony Wilson murals that you might recognise.
This Joy Division one is the latest one to add to their collection.
Fitting, as the band's record label, Factory Records, was founded in a flat just down the road from where the mural sits.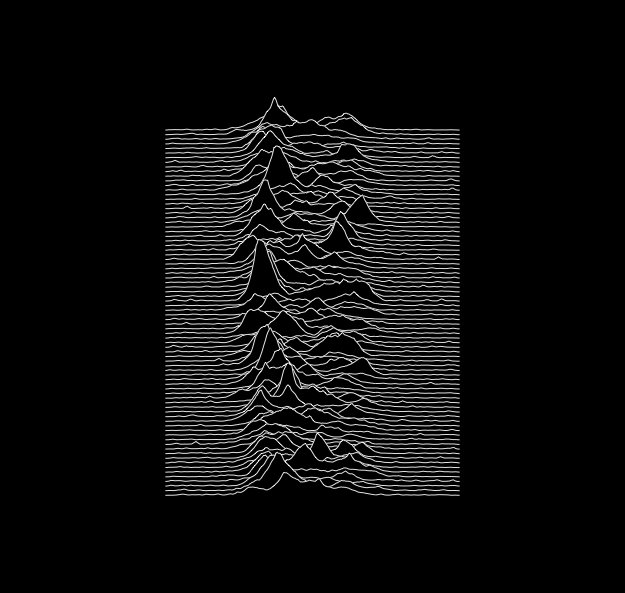 Music Declares Emergency is encouraging the entire music industry to join forces in the fight against climate change.
A whole host of musicians, DJ, producers and more have already got involved worldwide. Famous names like Annie Mac, Enter Shikari, Editors, Sam Fender, The Cribs, and more are all on board. They're calling on governments and media institutions for immediate action and to paint a more truthful picture of environmental issues.
So, to find out more about Music Declares Emergency and the campaign, check out the organisation's website.
___
To read more about music in Manchester, check out our music page here. And don't forget to follow The Manc Audio for all your Manchester music and events needs.
Featured Image – Withington Walls