Audio
'I'm not an angel' – Aitch addresses backlash to explicit new song Landslide and X-rated music video
Well it's definitely got people talking...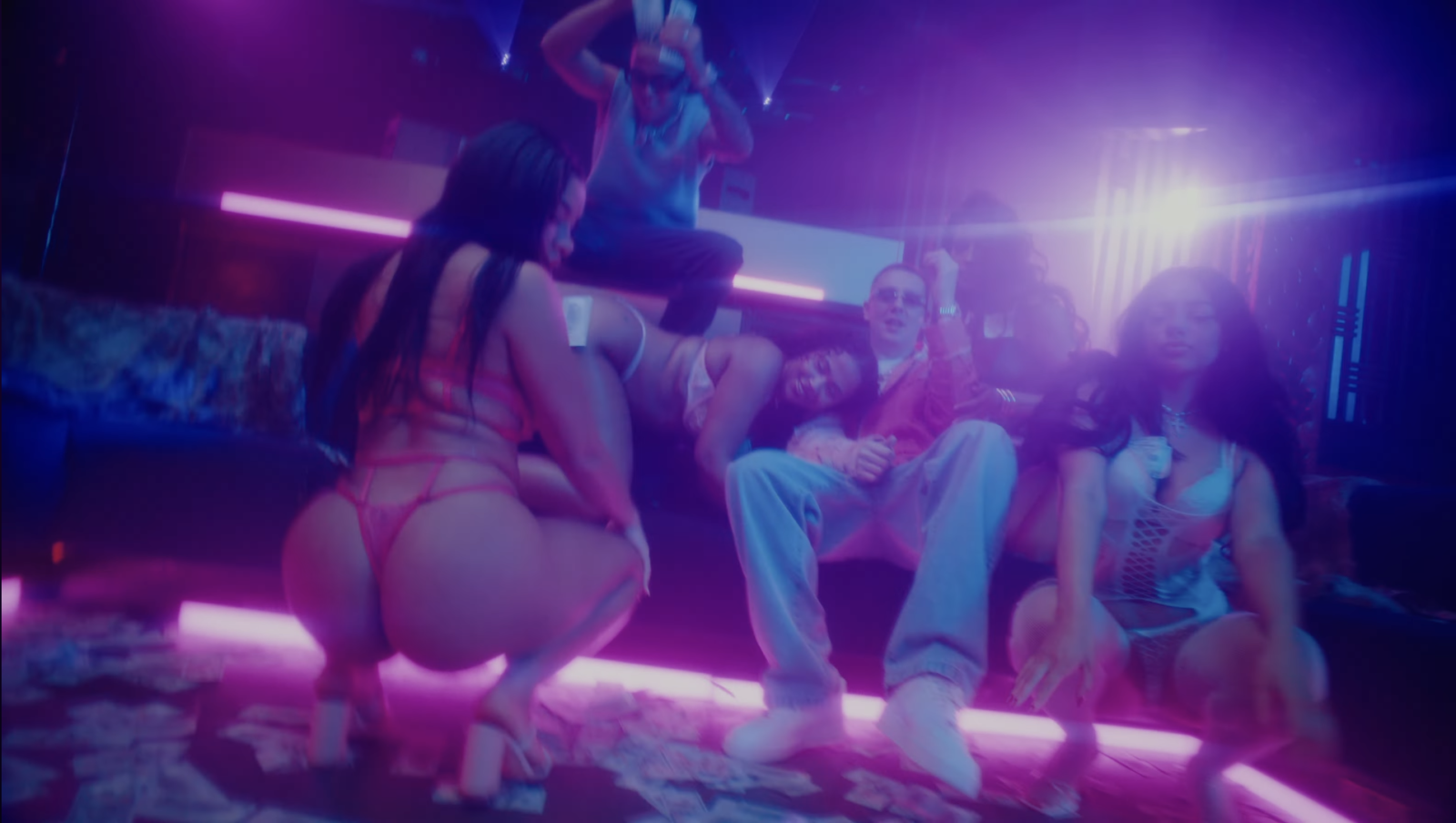 Aitch has spoken out about his newest song 'Landslide' after its explicit lyrics and music video were labelled 'disgusting'.
The Moston-born rapper released his new single yesterday, with an X-rated music video filled with scantily-clad women dancing around him and collaborator Nafe Smallz.
Landslide's lyrics include lines like: "Shorty said she on her period, I might put it all in her backside."
During another verse, Aitch says: "Shе s*cked me off and then filmed it, b*tch done it all for the clout."
Teasing the track earlier this week, the 23-year-old star wrote: "When you and broski are finally single at the same time" and added an 18+ emoji warning.
Aitch, real name Harrison Armstrong, has achieved huge success since bursting onto the scene and has inspired thousands of young people.
He's collaborated with massive names including Ed Sheeran, Ashanti and AJ Tracey and his debut album Close to Home narrowly missed out on topping the UK album chart.
But since releasing the controversial new tune the young musician has faced hundreds of comments from fans criticising his new song.
One person wrote: "WTF has he done here. "if she's on her period il shove it in her arse"!!! His main fan base are young teenagers, f***ing disgusting. I thought all these sort of videos died years ago, completely lacks any originality or talent."
Another said: "I thought we moved past these kind of music videos…"
Someone else commented: "Close to home was but this isn't it. It feels like the boring but standard objectification of women, all jiggling asses and flicking notes coz we all know you're rich.
"I hate some of the lyrics-how you talk about women in this is grim, honestly. Close to home felt original but this feels the exact opposite. You can't win'em all but hoping this is just a blip."
Aitch later addressed the backlash on his Instagram stories, writing: "Sorry for my language… but I'm a rapper at the end of the day. Everyone ease up a bit I'm not always an angel."
Hey, if the aim was the ruffle some feathers and get people talking, Aitch has knocked it out of the park once again — what have you made of Landslide and that video?
Read more
For all the latest news, events and goings on in Greater Manchester, subscribe to The Manc newsletter HERE.
Featured Images — YouTube