Audio
Gorilla stresses 'it's not the end' as forfeiture notices appear in gig venue's windows
It mysteriously closed on 21 April.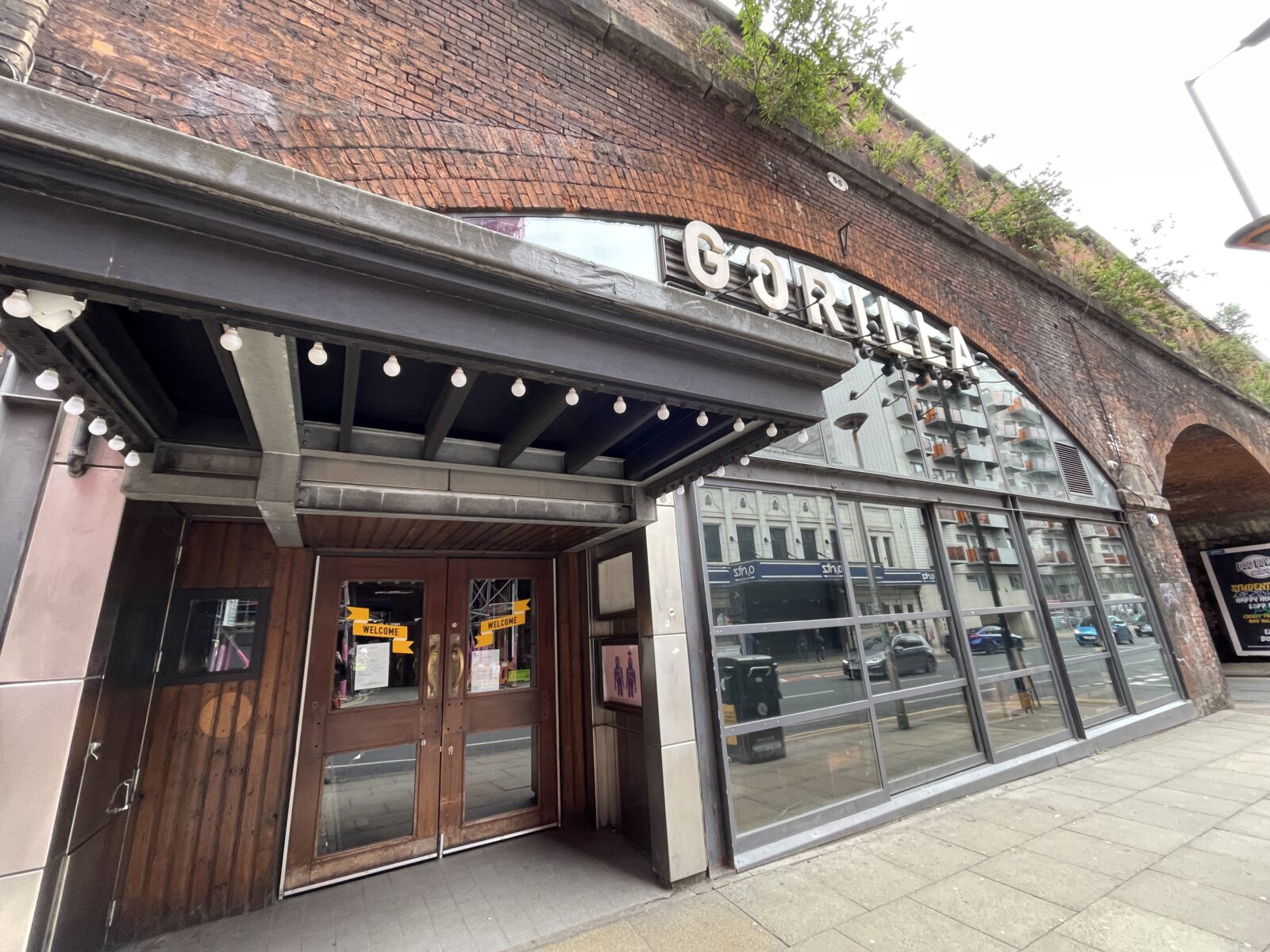 Gorilla has assured fans that 'it's not the end' as it nears its third week of temporary closure.
Forfeiture notices have been pasted into the windows of the hugely popular gig venue, worrying music fans across the city.
Gorilla first announced that it would be 'temporarily closed' due to 'unforeseen circumstances' back on 21 April, but has yet to reopen its doors.
Several gigs that were due to take place in the days since have been moved to similar-sized venues, like Canvas, YES, and Band on the Wall.
Notices in the window of the Whitworth Street West gig space say that the locks have been changed and bailiffs acting on behalf of the landlord have re-entered the property.
It's an ominous sign, but Gorilla has now issued a second statement to assure gig-goers that they're working on a solution.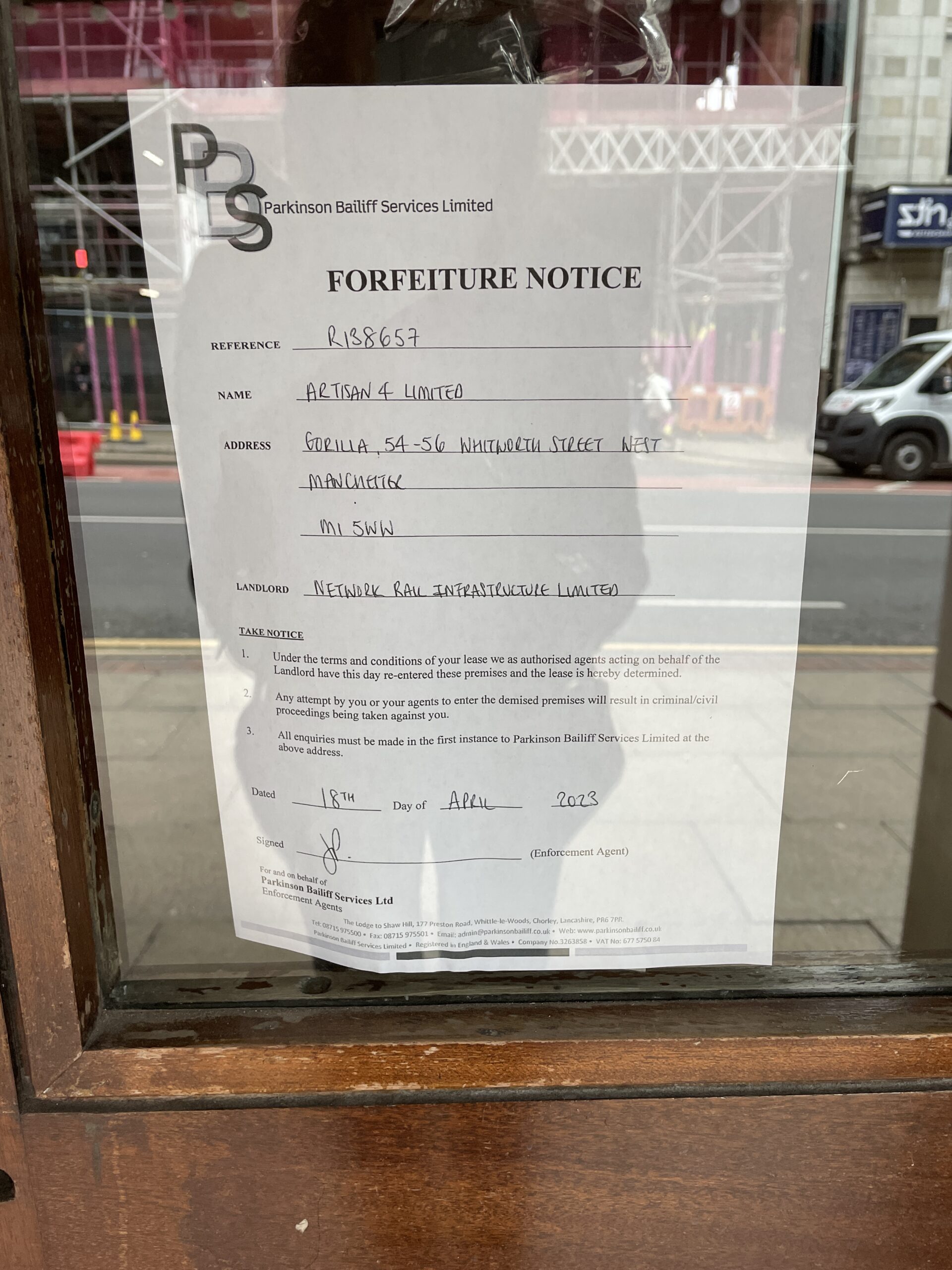 The much-loved venue said: "It's not the end! We are working on getting back to causing mayhem & having fun as soon as possible."
Their original statement said: "H I E V E R Y O N E ! Due to unforeseen circumstances we are temporarily closed.
"If you have a food and drink booking with us this weekend our reservations team will be in touch to reschedule or find you somewhere else to party! If you have tickets for a club or live event over the weekend, your ticket agent will update you if there are any changes.
"Our closure is only temporary and we will be back with you all very soon! Loads of love, Team Gorilla xx."
The next gig due to take place at Gorilla is Kneecap on the 11 May. Everything before then has already been moved to a new venue.
Both Gorilla and The Deaf Institute were closed down by previous owners Mission Mars in 2020, but were saved at the eleventh hour by Tokyo Industries.
It's still operated by the same team but under the umbrella of Artisan 4 Limited.
Featured image: The Manc Group