TV & Showbiz
Famous films and TV shows that were shot around Manchester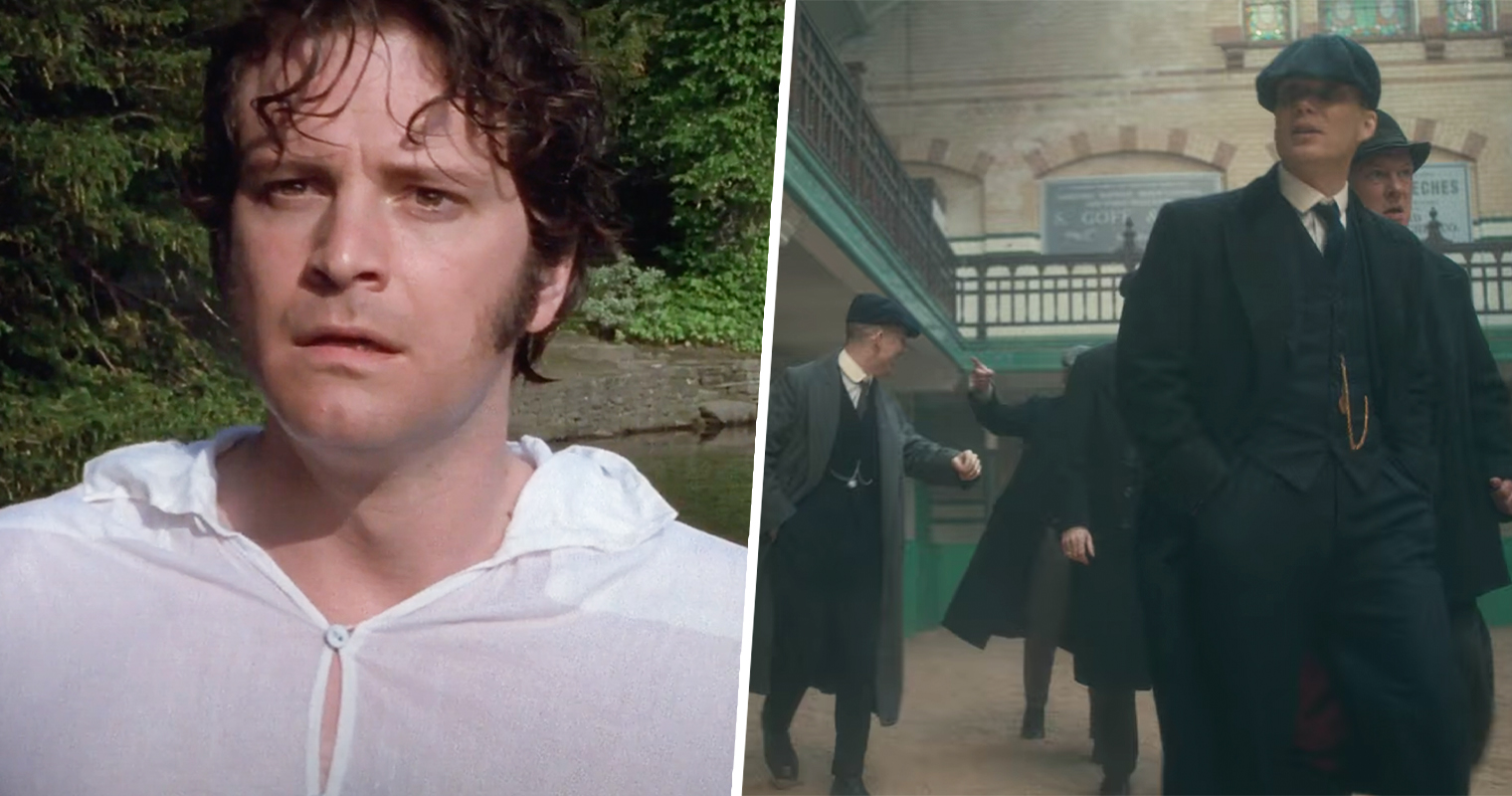 Manchester's streets are often taken over and transformed by film crews for TV shows or the big screen.
It's a pretty common occurrence in the city to stumble across a huge set, whether it's New York-style taxis cruising through the Northern Quarter or stunt men dangling from the top of buildings.
It's also quite common to be settling down in the cinema, or at home with Netflix, and being greeted by an unexpectedly familiar scene on the screen.
Most recently, eagle-eyed viewers were kept busy trying to spot all the Manchester locations scattered across smash hit Netflix drama Stay Close.
Read more: A Bolton tattoo studio has given someone a very rude tattoo of Boris Johnson
But there have been plenty of other instances where our hometown has been a calling point for Hollywood.
Here are some of the biggest films and television series that were shot here in Manchester.
Peaky Blinders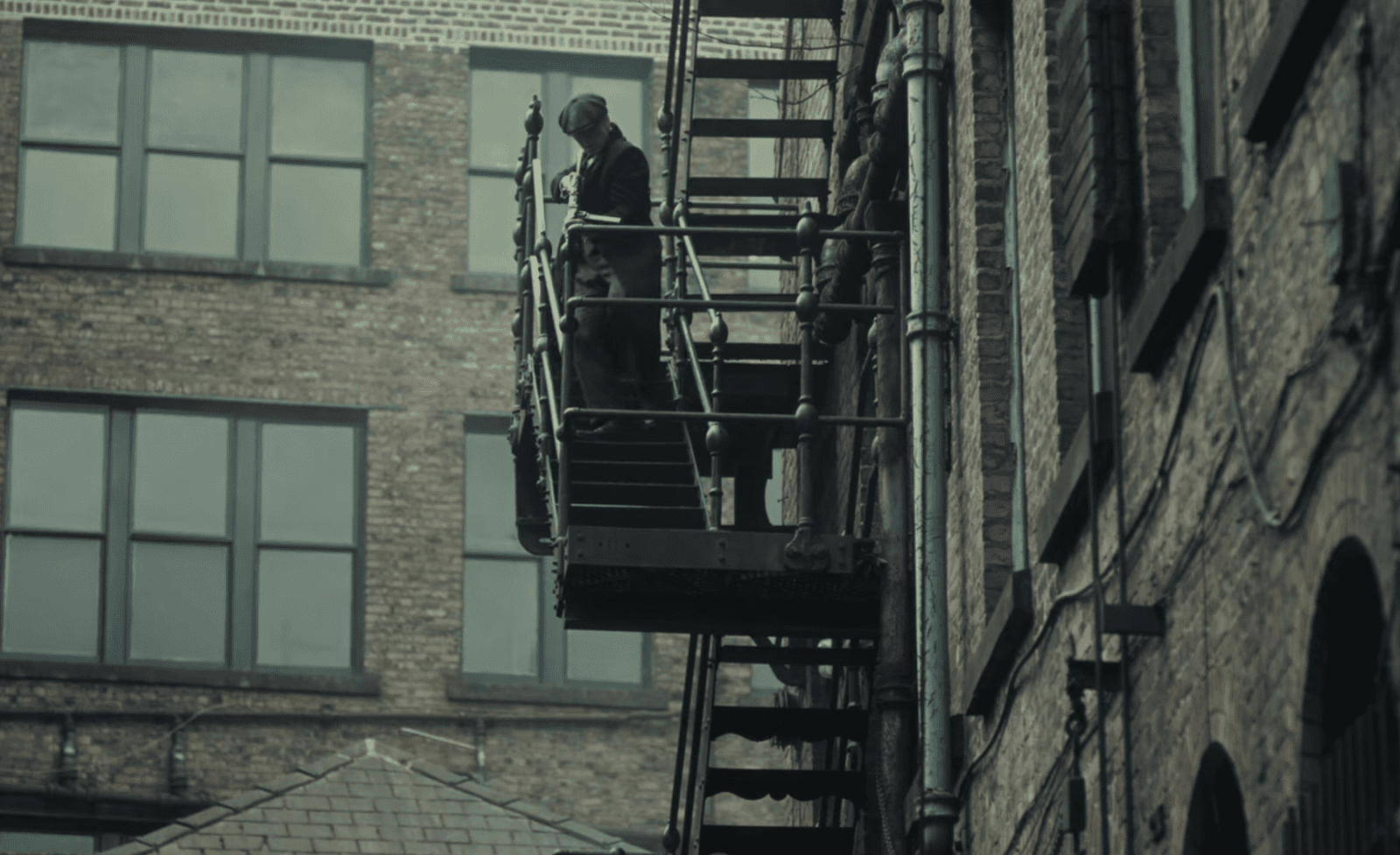 Cillian Murphy and co have frequently popped up to Manchester to film scenes of the hit gangster series – despite the Peaky Blinders actually living in Birmingham.
For the most recent series, huge sets and crews were spotted in Castlefield, while in previous years dramatic gun fights have been filmed around London Road Fire Station and on Mangle Street in the Northern Quarter.
Even Tommy Shelby's massive mansion is up north – Netflix uses Arley Hall in Cheshire to double up as his pad.
Some of the most iconic moments in the drama were filmed here, like the horse auction at Victoria Baths, and the political rally outside the Stockport Plaza.
Pride and Prejudice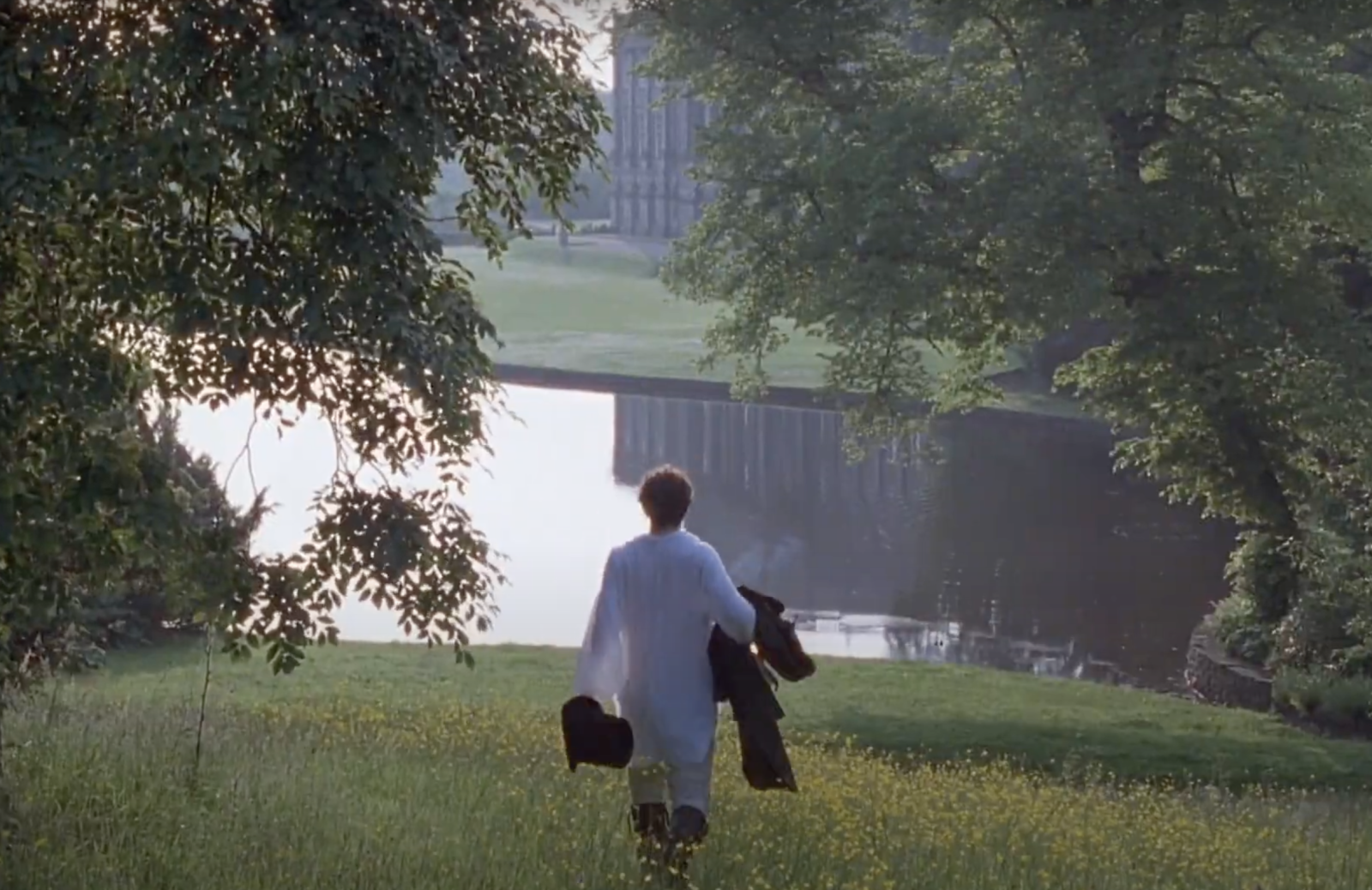 Ah yes – Colin Firth in a wet shirt. A truly memorable moment of British television.
This legendary scene was filmed at Lyme Park in Cheshire as part of the BBC's 1995 retelling of Pride and Prejudice.
So famous has wet Colin become, it's been referenced in several of his films since, including Love Actually, Bridget Jones, and St Trinian's.
Colin aside, it's a stunning setting for the period drama, with the National Trust mansion rising high above the lake.
Captain America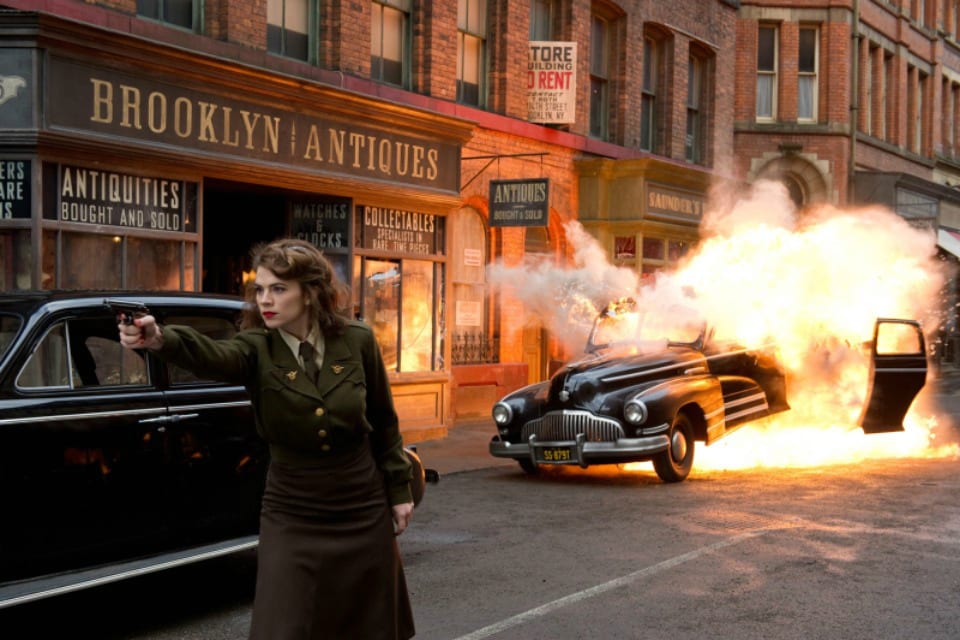 It's not every day you see a Marvel superhero strolling past the cafes and bars in the Northern Quarter – but that's exactly what happened back in 2010 when Captain America came to town.
The hero is seen sprinting through 1940s New York in a dramatic chase scene, complete with explosions… because Marvel.
It was a massive operation to dress the sets, with fake shop fronts installed, posters stuck up and even temporary street lights added in.
The Crown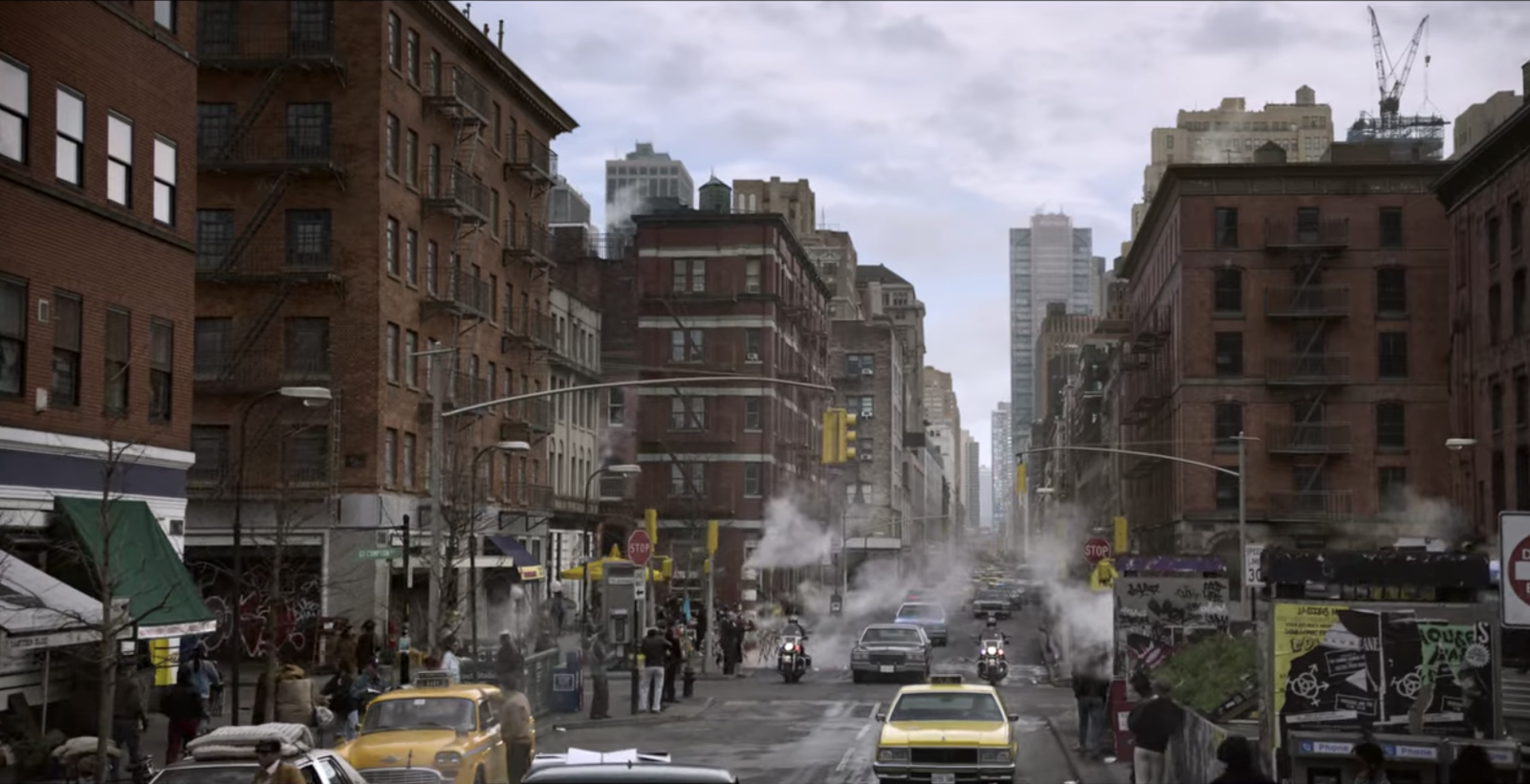 Stevenson Square was completely transformed into Manhattan for the season four finale of The Crown, which showed Princess Diana's trip to New York.
A fleet of yellow taxis and vintage cars rolled through the Northern Quarter, surrounded by American street signs, traffic lights, and even trash cans.
Elsewhere in the episode, the city centre's streets were used for basketball games, hospital visits and more, right across Back Piccadilly, Dale Street, and Peter Street.
Stay Close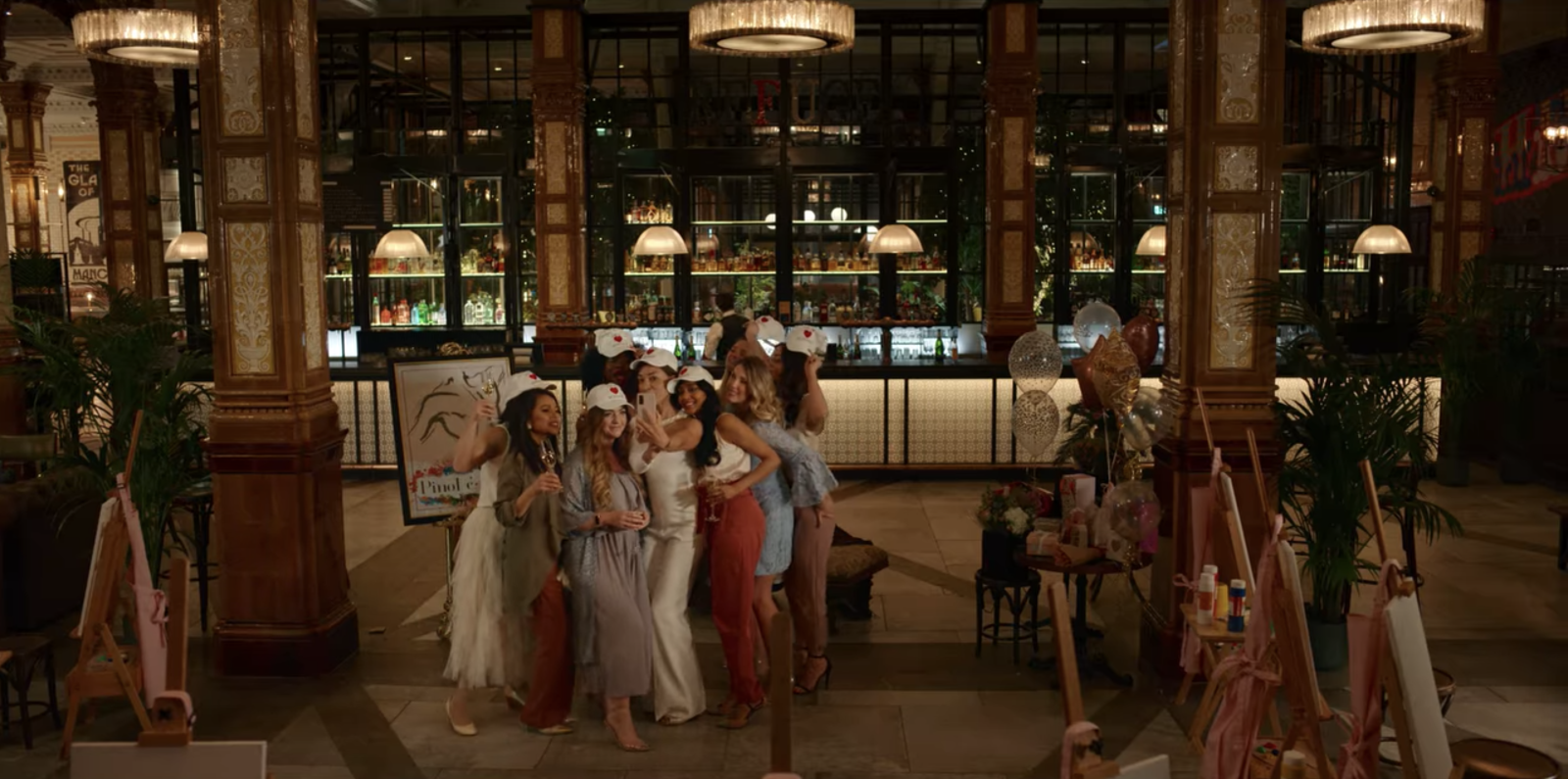 It's the Netflix show people haven't stopped talking about this month, as another of Harlan Coben's thrillers has been converted for TV.
Stay Close was filmed all over Greater Manchester and the north west, including Blackpool and parts of Lancashire.
There were multiple locations in Manchester city centre itself though, like the above hen do scene in The Refuge, a stag do in the The Edwardian hotel, and multiple scenes filmed inside Impossible.
It's a Sin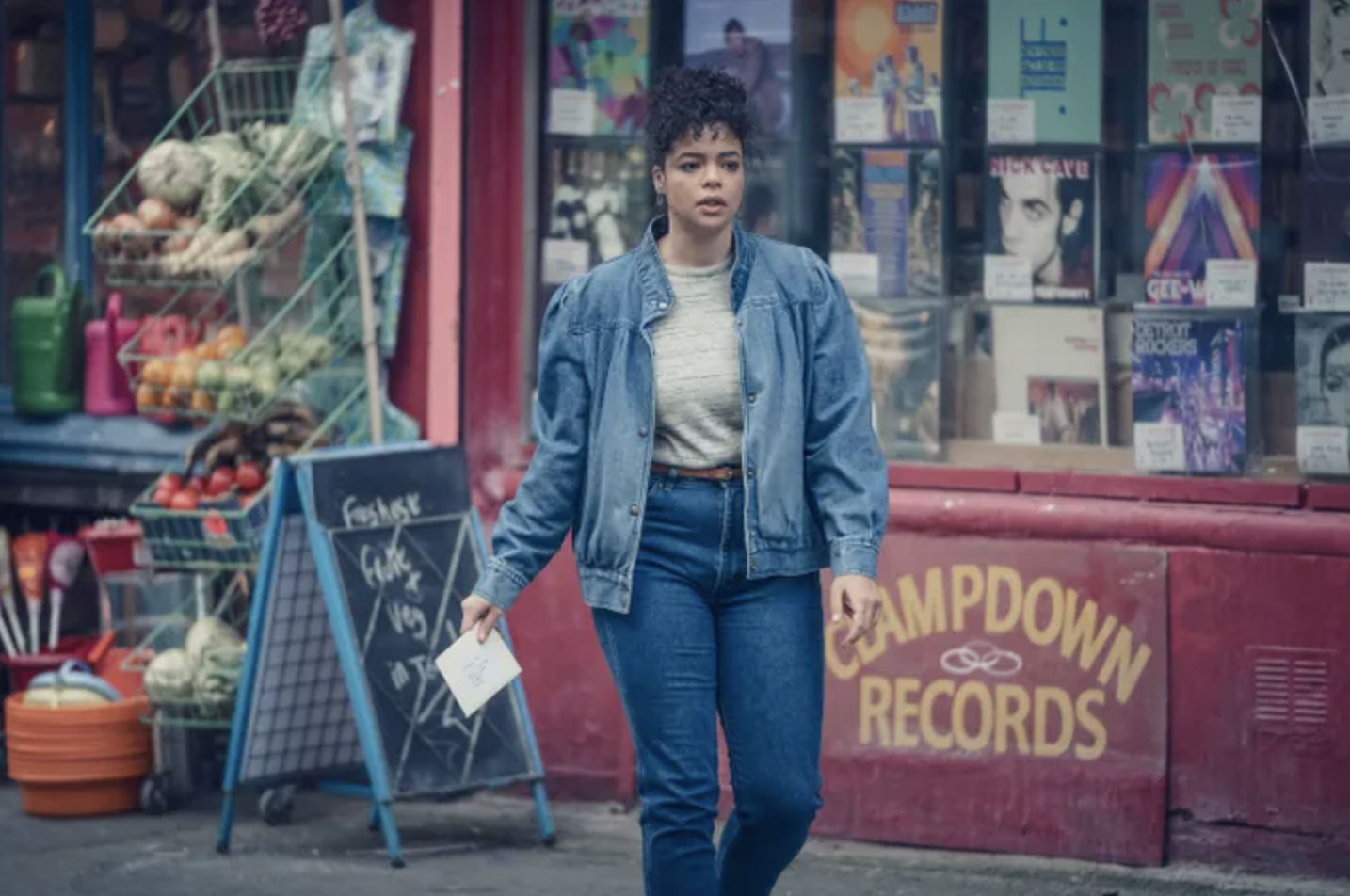 It's A Sin is one of Channel 4's most sensational dramas of all time, following the lives of a group of gay men living through the early years of the HIV and AIDS pandemic.
The heart-breaking series was written by Russell T Davis, an adopted Manc who also shot his groundbreaking Queer as Folk in the city.
Although It's A Sin is mostly set in London, it was a familiar Manchester setting that was used for 'The Pink Palace' where the characters lived.
Clampdown Record's cheerfully retro signage didn't even need updating for the 1980s programme.
The Stranger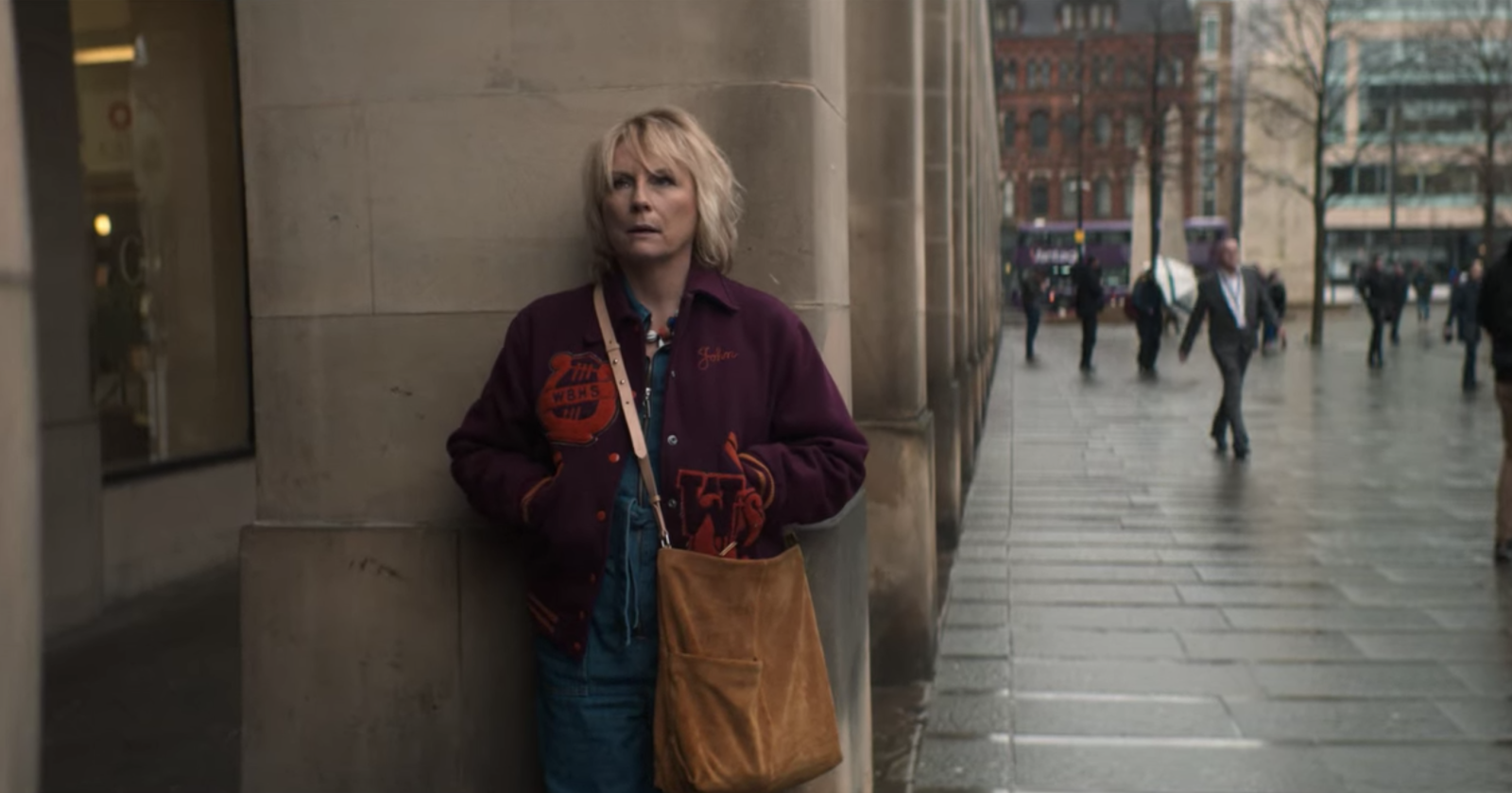 The Stranger was another smash-hit success for Netflix and author Harlan Coben.
Its locations in Manchester included the arched walkway at St Peter's Square, a stunning house in Didsbury, the cafe near Manchester Cathedral, and even The French inside the Midland Hotel, which was the scene of a karaoke sing-song.
Cold Feet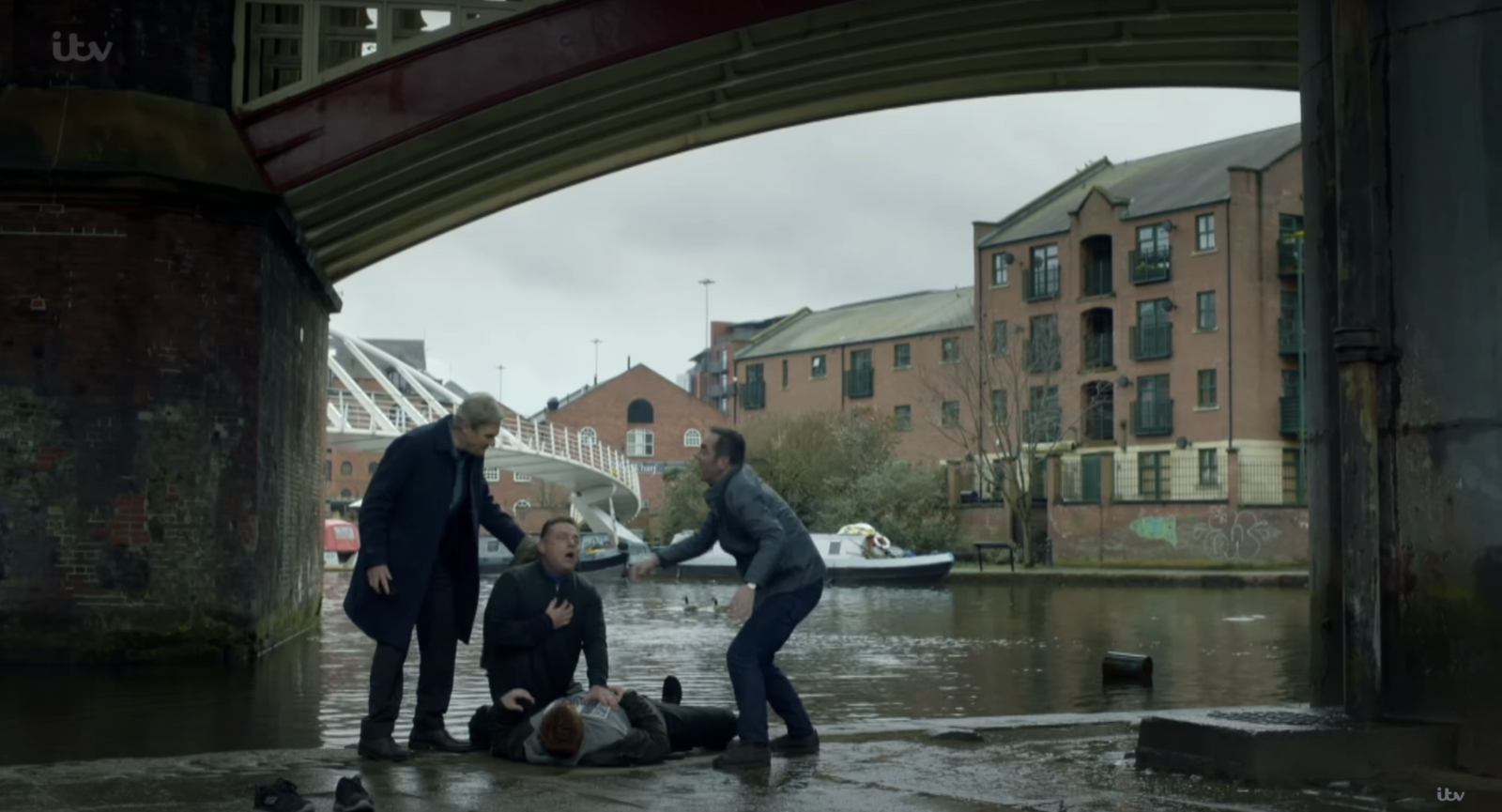 Cold Feet is a Manchester TV show through and through – the stars are seen all over the city centre ever since it started in 1997.
From drinking in the pub (both The Swan With Two Nicks and The Woodstock feature) to getting married outside the Great Northern, watching Cold Feet gives Mancs serious deja vu.
The above scene was shot by the canals in Castlefield.
Featured image: Netflix UK / BBC