Audio
Liam Gallagher at Etihad Stadium Manchester – tickets, support, stage times and setlist
One of the most-anticipated gigs of the summer is upon us, with Liam Gallagher set to play a biblical homecoming gig in Manchester.
The former Oasis frontman will take to the stage at the massive Etihad Stadium – the home ground of his beloved Manchester City FC.
Liam will go on this week to play two historic gigs at Knebworth, though sadly without guitarist and long-time friend Bonehead at his side.
The star is performing straight off the back of the release of his new album, C'Mon, You Know, and will likely dip into the huge Oasis back catalogue too.
Here's everything you need to know ahead of Wednesday night's gig.
Are you going to Liam Gallagher's gig? Tag us in your videos and photos on Twitter @TheMancUK and Instagram @the.manc.
Who's supporting Liam Gallagher at the Etihad Stadium?
The Charlatans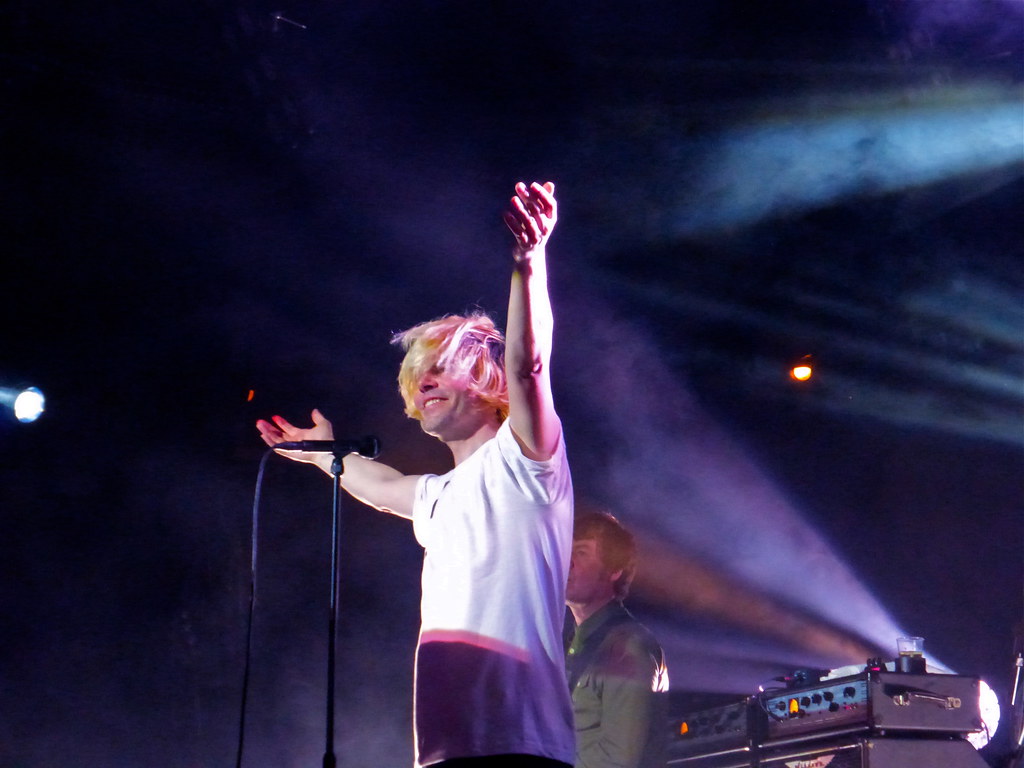 The Charlatans need no introduction, as fellow giants of the mid-90s rock scene that they shared with Oasis – and Liam Gallagher himself.
Fronted by Tim Burgess, the group have 13 studio albums, all of which have charted in the top 40.
They most recently released a greatest hits compilation, titled A Head Full of Ideas.
Goat Girl
London four-piece Goat Girl will be supporting Liam Gallagher at the Etihad on Wednesday night as well as at his two Knebworth gigs.
They'll then head out to tour Europe, including additional dates in Manchester at Castlefield Bowl and at Psych Fest.
The group first formed in 2016 and have released two studio albums to date.
Paul Gallagher
Liam's big brother Paul has just been announced on the line-up for Wednesday's Etihad concert.
He'll be playing a DJ set to get the crowds warmed up.
What are the stage times for Liam Gallagher's gig?
Doors for the Etihad Stadium will open at 5pm on Wednesday 1 June, with Paul Gallagher on decks to welcome people.
The rest of the stage times are expected to be as follows:
Goat Girl – 6.25pm
The Charlatans – 7.25pm
Liam Gallagher – 9.00pm
How do I get to the Etihad Stadium?
There's a tram that runs straight to the Etihad from the city centre in less than 10 minutes, which might be your best option, though it only runs every 12 minutes and is likely to be very busy.
Holt Town and Velopark tram stops won't operate after the gig until the crowds have cleared from Etihad Campus.
You can also walk to and from the stadium, which takes around half an hour from Piccadilly.
There are several car parks around the venue if you want to drive, though again, these will be busy and will fill up quickly.
Read more: Liam Gallagher launches exclusive Selfridges fashion collection, featuring £165 shorts and a £60 bucket hat
TfGM have said: "Based off data from previous events at the Etihad, we expect the roads such as – Regent Road, Hyde Road, Ashton Old Road and Mancunian Way – to be busy in the hours before and after the concert. Please consider leaving the car at home or re-routing your journey. D'You Know What I Mean? This way, you'll avoid the congested areas.
"City centre Metrolink stops and services on the Ashton line will run to a 12-minute frequency and will be busier in the run up to the gig. This means You've Gotta Roll With It, Gotta Take Your Time when boarding a service. Don't Look Back In Anger wishing you would have set off a little earlier for a more comfortable journey."
Right then.
You can visit their website to plan your journey in advance.
Can I still buy tickets?
Miraculously, yes you can!
There are still a handful of tickets left on Ticketmaster for Liam Gallagher at the Etihad.
General admission standing tickets are all gone, but if you don't mind sitting right up at the top of the huge venue, you can grab a last-minute ticket for £62.10.
There are also a few seats a little closer to the stage, priced at £83.10 each before booking fees.
What will Liam Gallagher's setlist be like?
As this is the first date in his stadium tour, and the new album has only been out for a few days, it's hard to call the setlist at this stage.
When he recently performed an intimate gig in Blackburn, this is what he went for:
Hello
Rock 'n' Roll Star
Morning Glory
Wall of Glass
Shockwave
Everything's Electric
Better Days
Slide Away
Stand by Me
C'mon You Know
World's in Need
The River
Once
Encore:
Cigarettes & Alcohol
Cast No Shadow
Live Forever
Wonderwall
Featured image: Publicity picture