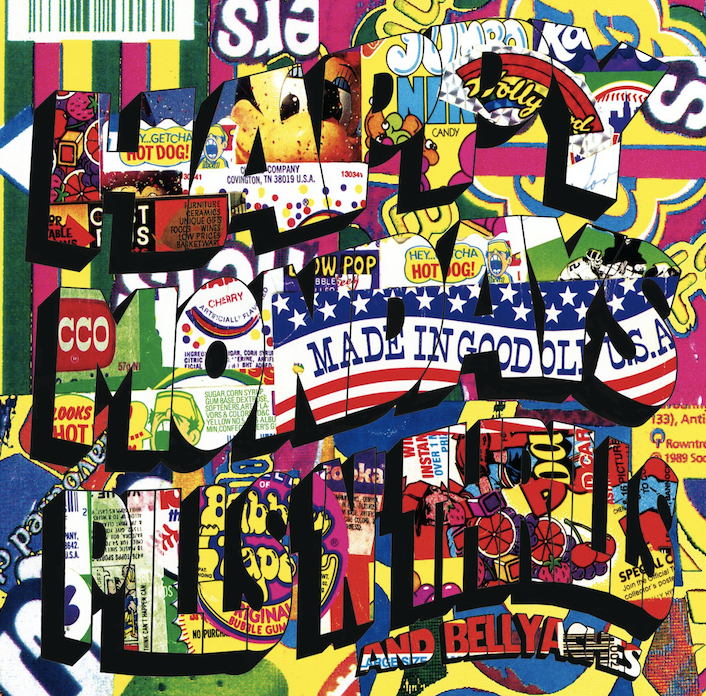 Imagine the looks on their faces. 
If you could journey back to 5 November 1990 and warn all those people buying copies of Happy Mondays' third album that nightclubs wouldn't exist in thirty years' time.
Just picture it.
You'd send their bucket hats tumbling to the ground as they keeled over with laughter. 
November '90 was a time when the age of Madchester was at its zenith. The closure of nightclubs wouldn't just sound absurd. It would seem impossible.
Back then, it felt like the party was never going to stop. 
Pills 'n' Thrills and Bellyaches – released 30 years ago today – is considered to be the definitive soundtrack to the Madchester zeitgeist; a record that bottled the sound of a scene spreading out from within the hazard-coloured walls of the Hacienda. 
Over the course of ten hedonistic dance tracks, the Happy Mondays take listeners on a vivid tour of that sodden-shirted, wild-eyed nocturnal world… a place where all the worries of the preceding week were zapped away by ecstasy and strobe lights on a Saturday night. 
Three decades down the line, clubbing and gigging have been reduced from weekend adventures to distant memories. Right now, they're a non-entity – and we don't know when we're going to get them back.
So, Pills 'n' Thrills' 30th birthday arrives at the perfect time.
The record is the closest thing we have to a time portal into Madchester. And on a day where the country enters another lockdown, a window into another world has never been more welcome.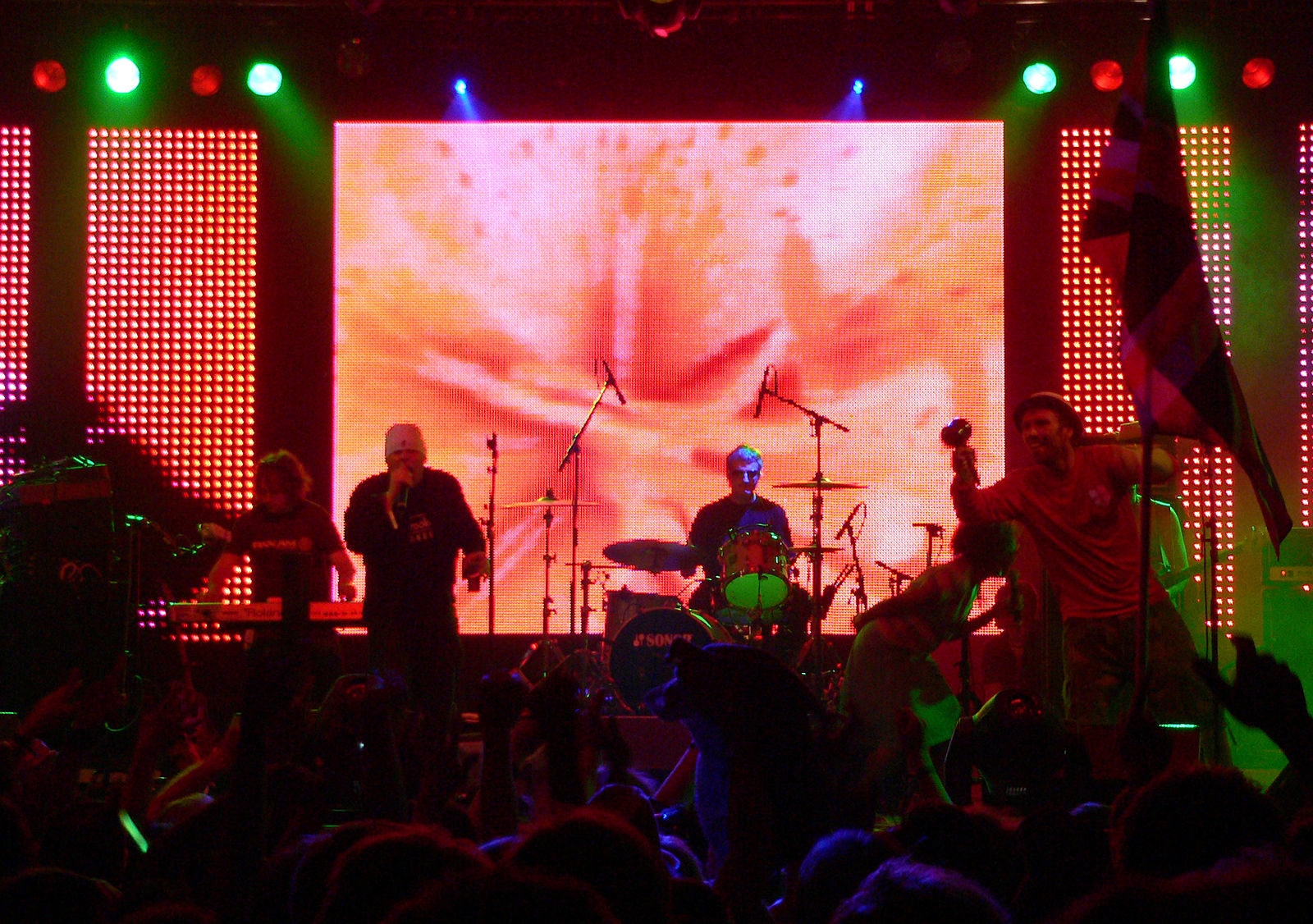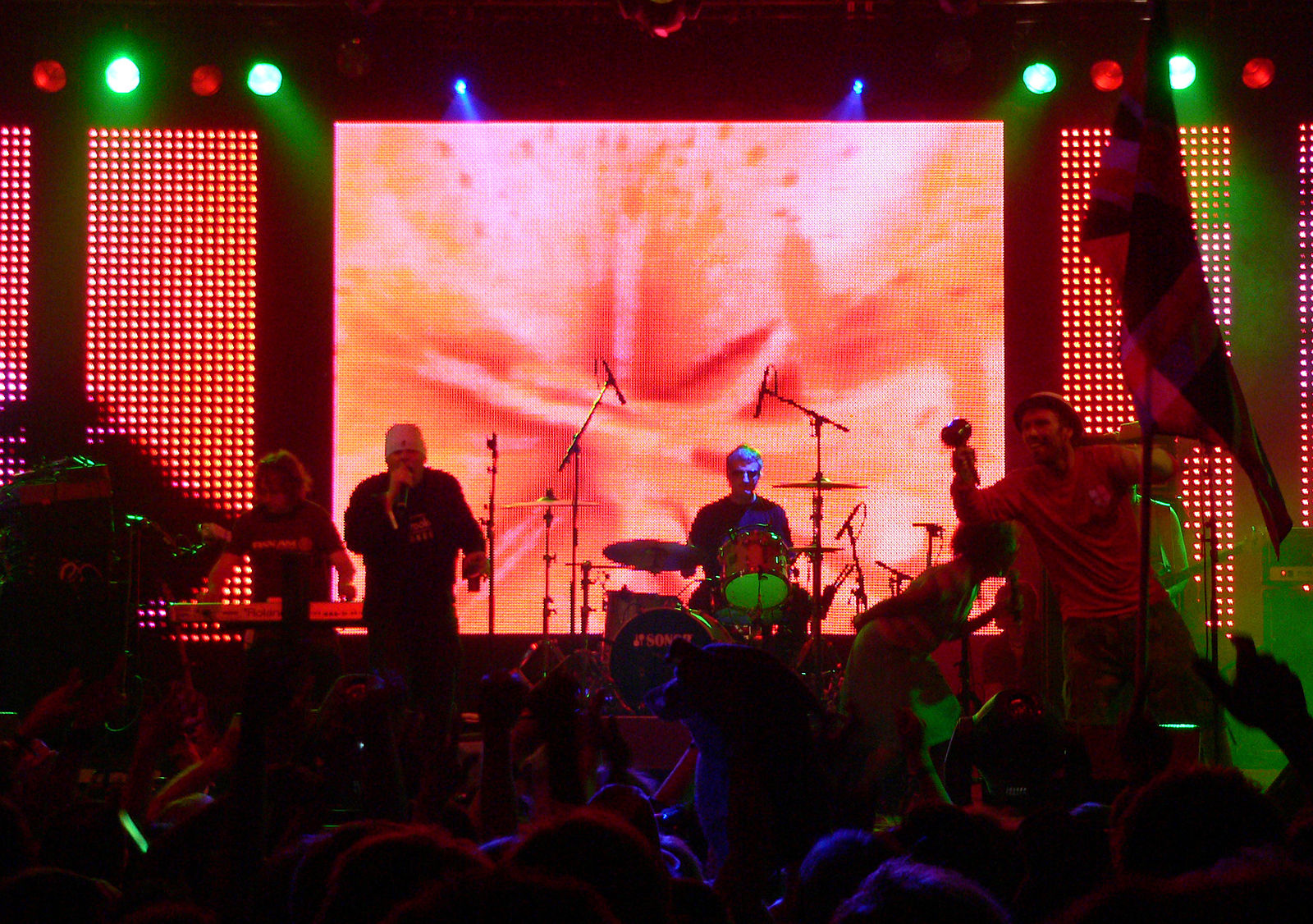 At the turn of the 90s, Happy Mondays had come to represent the twisted, giddy faces of the rave movement sweeping the nation.
Fronted by local rascal Shaun Ryder – alongside bassist brother Paul, iconic percussionist Bez, drummer Gary Whelan, guitarist Mark Day, keyboard player Paul Davis, and vocalist Rowetta – the group were an instrumental and noisy cog in the Factory Records music machine.
By November, the band already had two studio releases (including Squirrel and G-Man Twenty Four Hour Party People Plastic Face Carnt Smile (White Out) and Bummed) under their belts and had headlined Glastonbury.
The hype for their third studio release, Pills 'n' Thrills, was huge; arriving when the entire planet was gawping at a city where everyone seemed to be dancing – even the inmates at Strangeways Prison. 
This was the crest of a wave; the peak of the high; the crescendo before the drop… and Pills 'n' Thrills captured it perfectly.
By this point, The Mondays were in a mood to push some boundaries, crank the volume and bust out some of their biggest shapes.
They drafted in Paul Oakenfold as a collaborator for the record – after the DJ had added a clean, crisp jangle and thumping bassline to their track 'Hallelujah' (remixing it into a more famous and popular version than the original).
Oakenfold's production helped to steer the Mondays into sparkly electronic territory that made Pills 'n' Thrills such a perfect partner for the clubs – coinciding seamlessly with the rise of drug-fuelled euphoria across the region.
It's been re-released, polished, and expanded in the years since, but the original version of Pills 'n' Thrills was made up of just a handful of tracks – all buoyed by delirious piano, joyful guitar, breathy maracas, nasally vocals and the distant sound of chopped-and-screwed classics (John Kongos, Change and LaBelle are all sampled). 
Slurring atop of each song are Ryder's impudent lyrics – which echo the kind of conversation you might find in someone intoxicated to the point where their social filter has fallen away. 
His verses are an arresting mixture of bullying boasts ("I'm here to harass you, I want your pills and your grass you"), puppyish enthusiasm for partying ("now that we live together we both get fucked up"), obnoxious jibes ("son, I'm 30, I only went with your mother 'cause she's dirty"), and unintelligible nonsense ("hey rainmaker, come away from that man"). 
43 minutes of kaleidoscopic mayhem, Pills 'n' Thrills is packed wall-to-wall with smash hits that still enjoy airplay today – including 'Kinky Afro', 'Step On', and 'Loose Fit'. But another reason the record is so beloved is because of what it represents.   
For many, Pills 'n' Thrills is the sound of when they were young, free and single – with flat stomachs, full heads of hair, hopes and dreams. 
But that never lasts. And in hindsight, the record's abrupt conclusion hinted at the comedown on the horizon.
The closer, 'Harmony', brings things to a fitting screeching halt – sound like an authority figure had raided the studio and literally yanked the plug from the socket. 
Madchester fell into decline soon after that.
Two years following the release of Pills 'n' Thrills, the host of the party, Factory Records, went bust. 
The critical and commercial failure of The Mondays' fourth record, Yes Please! shouldered a large portion of the blame – with the band apparently spending most of the recording process taking drugs instead of making music.
Without its major label and flagship group, Madchester had no vessel for its vibe. Within a few years, the Hacienda was gone, too. 
Still, the sound of the city enjoying its biggest ever party in November 1990 will always remain within reach. All you need to do is hit play on Pills 'n' Thrills.
When nightclubs and live gigs eventually return, we'll have a big historic moment and new anniversary to celebrate. 
But for now, it's forgivable to yearn for those Happy-er Mondays.