Audio
R&B sisters The KTNA announce first ever headline tour
Twin sisters Millie and Hope Katana are making big moves right now - they reveal all to The Manc Audio.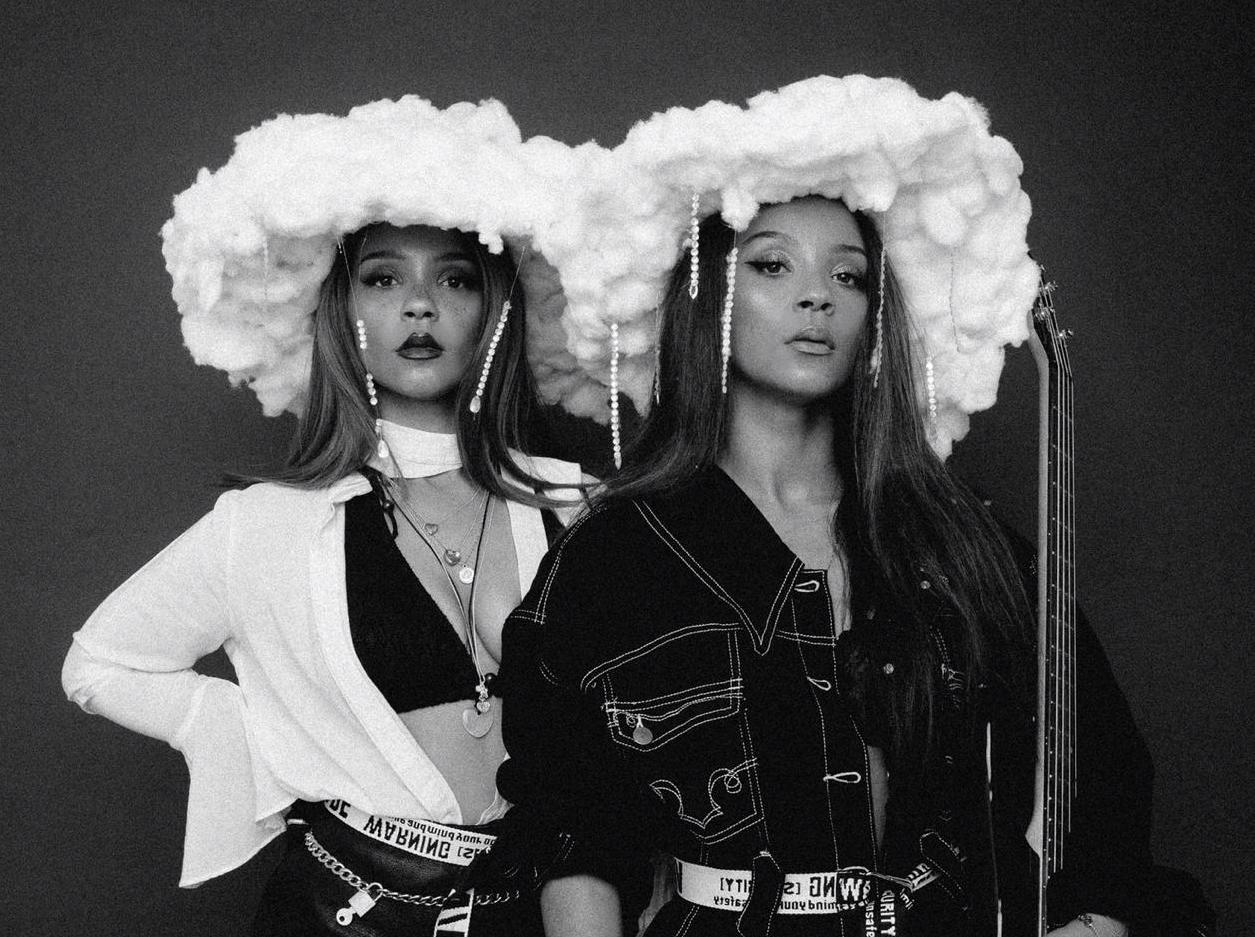 You might recognise these two from the programme Waterloo Road, first moving into the public eye as Rhona and Shona Mansfield in the popular high school drama.
But twin sisters Millie and Hope Katana – a.k.a. The KTNA – have done A LOT of growing up since then.
Now two strong independent women, the self-titled 'Sisterz of Darkness', with their edgy style and alluring sound, couldn't be further away from the school ties and blazers that kickstarted their career.
First of all, we're too curious about the nickname. So The KTNA tell us how it came about – amongst all the other things that the duo have got going on right now.
"The 'Sisterz of Darkness' came to be, originally, because we wear a lot of black and a lot of black high shine leather and PVC – think trinity from the matrix," said Millie and Hope. "That coupled with the fact we write with a lot of melancholy and sadness, it became the perfect nickname for us and it stuck. We actually love it."
With this, The KNTA have managed to forge a strong image and brand that works seamlessly together with their music. The girls are the full package, brimming with passion and a raw honesty.
A strong sisterly bond
The music industry is a tough nut to crack, everyone knows this. But no one knows it more than those who are working tirelessly to make a break. Luckily, the KTNA are there – and they've got each other. And as twin sisters, their bond runs even deeper than your typical duo or band, producing a whole new level of trust.
"We've been singing together in harmony since before we could talk. I think it's subconsciously something we always knew we wanted to do," they said. "However the reality is, it's really difficult."
"To know your sister is as disappointed or heartbroken sometimes is awful. That said we wouldn't change it for the world. There's always someone for me to trust, somewhere safe and that's with my sister. That's pretty amazing."
They've got their mum to thank for their taste in music, who has fed them on a diet of purely "the finest music of the past" throughout their childhood. Because of this, the girls cite Stevie Wonder as their biggest inspiration, describing his song writing as "other-worldly". This is all thanks to their mum's music time machine.
Though, as they've got older, they're into soft rock and classical a bit more. This shines through in their music today, and is clearly what gives them their refined soulful yet punky edge – the signature The KTNA style.
Empowering music
With over a year spent in lockdown, they were able to put plenty of time aside to lay down the foundations of their brand-new EP 'Resurgence' which is out on 24 November.
As long-time fans of The KTNA, we know they produce empowering music time and time again. And this new project will be no different. Except we might be seeing a new era of The KTNA.
"'Resurgence' is slightly more up-tempo but we're still dark-sided chicks," Millie and Hope tell us. "It's entirely self-written and produced – and as women, we are so, so proud of being able to put out work that hasn't been dictated by men. Resurgence is our re-birth."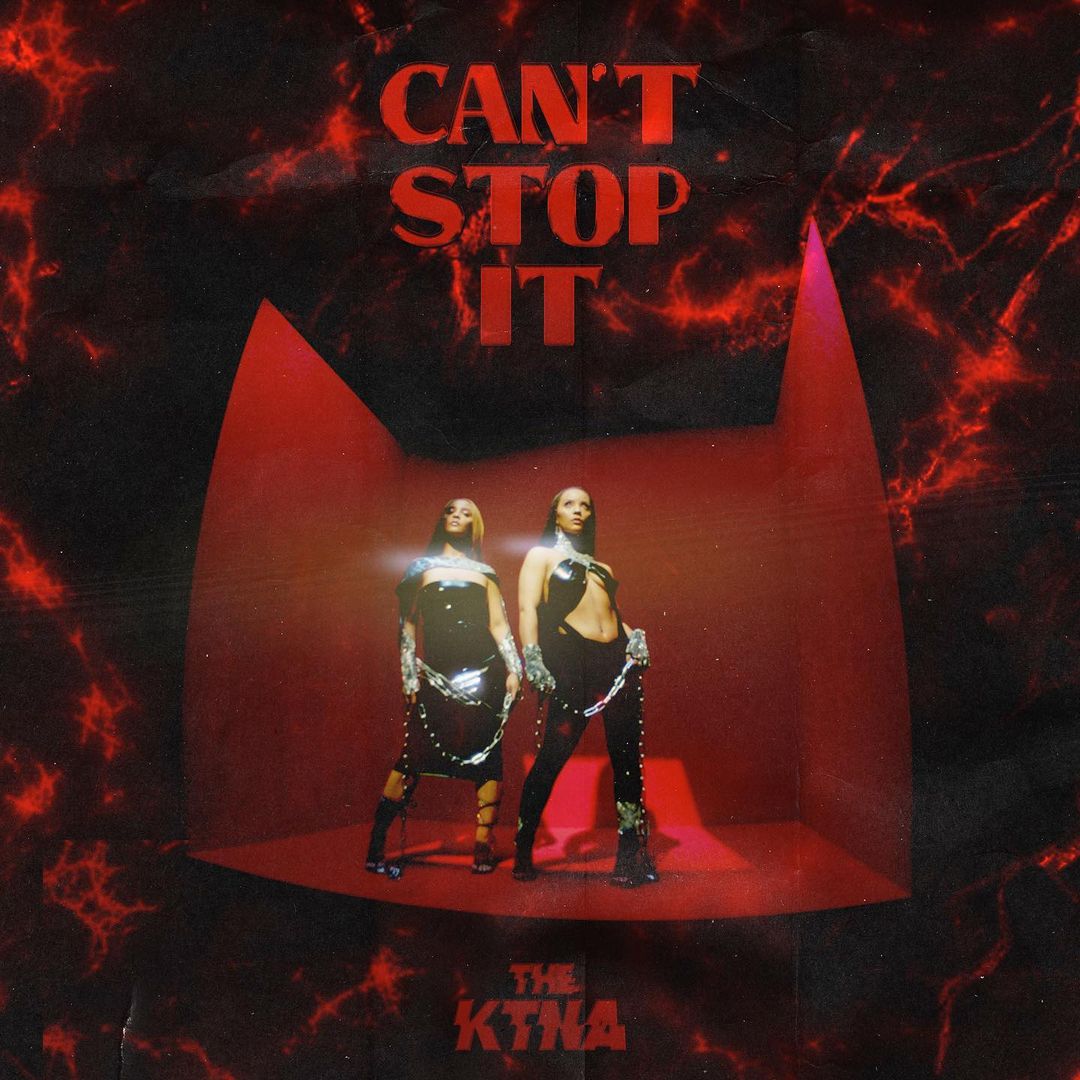 Ahead of the release of Resurgence, they've released a couple of from the project, like 'Can't Stop It' which is a sultry R&B track, accompanied by some amazing leather and chain-clad visuals.
Now you'll see why the nickname "Sisterz of Darkness" makes sense. But more importantly, the playful metaphor of the chains explores the idea of breaking free from things are holding you down. This is what the girls are all about. Building strength and hope through their song writing, to help others through their own experiences.
On the road
As well as new music, the KTNA have just announced their first ever headline tour for next year. Which if you've seen these two perform live before, you'll know they come into their own and are bursting with personality.
So the tour kicks off on Wednesday 30 March at Headrow House in Leeds. Then they'll visit Bristol and London before winding up back in Manchester on Saturday 2 April where they'll play YES's Pink Room.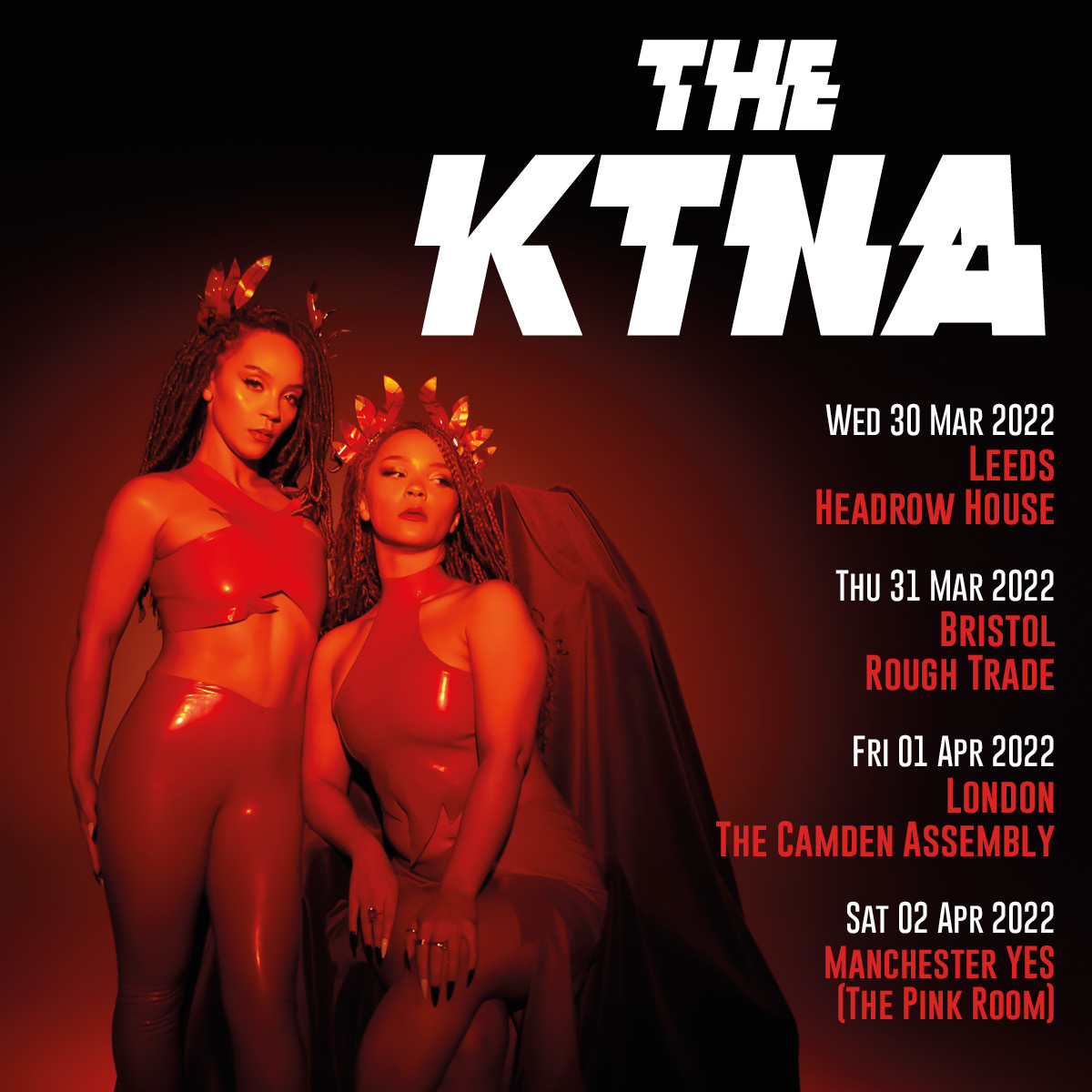 Millie and Hope admit one of their favourite things about touring and performing in front of crowds is making people cry.
Okay, not actually cry like that, obviously. But what they mean is seeing people get emotional over their music means here job here is done. They've created something that means that much to someone.
"Looking out into the crowd and seeing people singing along or crying is the best feeling in the world. It still blows our mind that people know our songs to be honest.
"There's nothing better than going to see a great show with great music and we cannot wait to do that every night. Being on stage is our most favourite thing to do, so we are going to give it some right welly!" they said.
Tickets are on sale now, grab them whilst you can here.
The future
With new music and touring all in the pipeline, The KTNA are still looking beyond that. With plans for a third EP already in motion to complete the trilogy, the girls will finally make a start on an album after that.
But above all else, they're just ready to play more shows, make more beautiful music and keep growing as artist, producers and people. And we're looking forward to seeing where The KTNA go.
–
If you're a fan of music in Manchester, head here to read more – and make sure you're following The Manc Audio for updates on music and events in the city.
Thumbnail image: @kennyo_e