Audio
A series of £5 'rush hour' gigs has launched in Manchester instead of sitting in traffic
Concerts > commutes.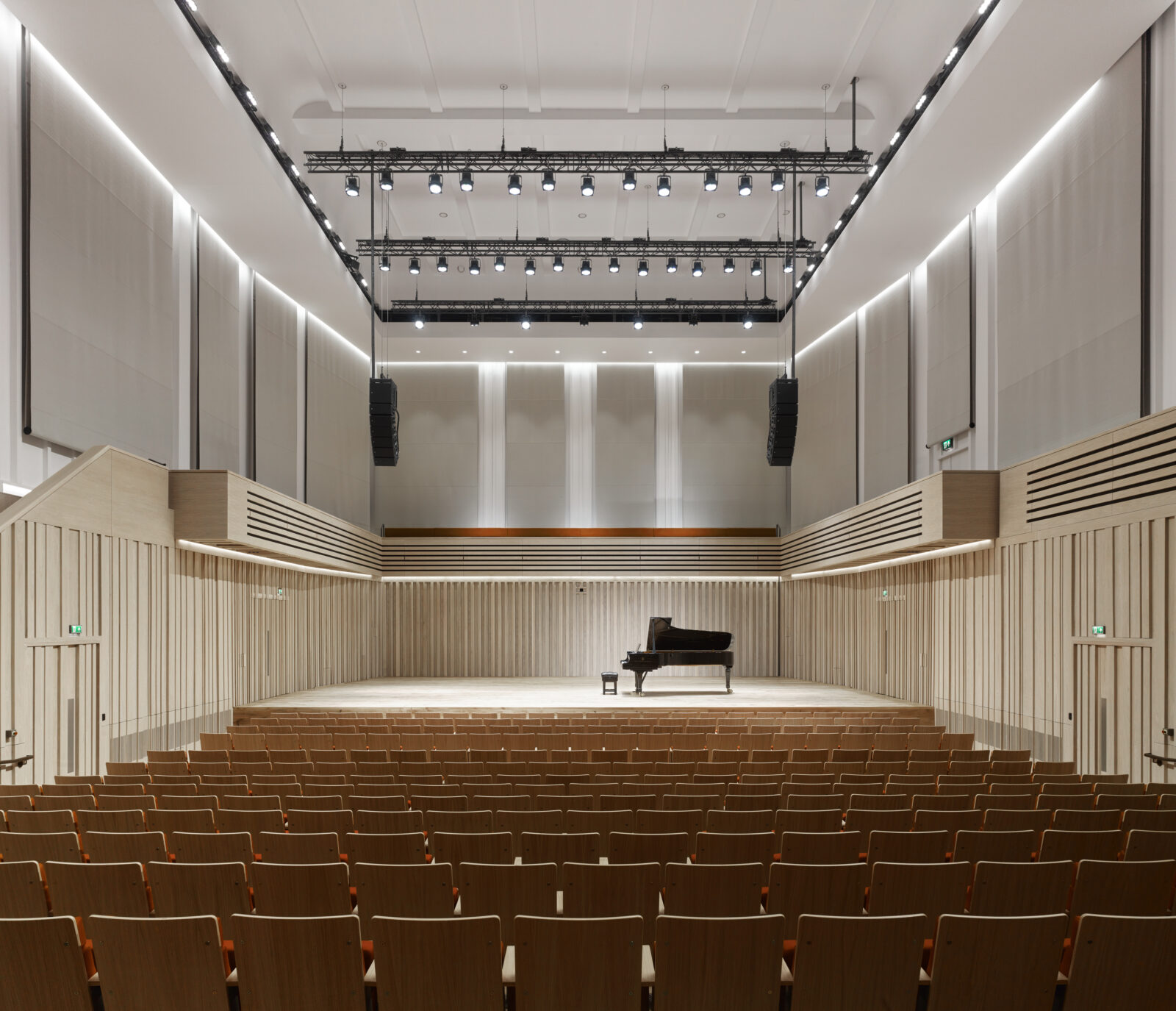 A concert hall in the city centre has announced a series of 'rush hour' gigs – each one costing just £5.
The cheap gigs have been created so that Mancs have an alternative to sitting in traffic, or getting a bit too cosy on packed trams and trains around Greater Manchester.
And as they're all taking place at The Stoller Hall, they're handily right across the road from Manchester Victoria train station.
As well as giving us all a break from the commute, the gigs will support up-and-coming musicians, showcasing some of the brightest new talent in the country.
Every concert will cost just £5 (no, really) and last just one hour, with 6pm start times. You've got very little to lose.
You can even pre-order a drink to collect and enjoy inside the concert hall.
The Stoller Hall hopes it will help us all avoid rush-hour and relax with an hour of live music instead.
It's been announced as part of The Stoller Hall's Emerging Artists Scheme, supported by The Haworth Trust, which sees musicians in the early stages of their career given a platform at a world-class music venue.
Fran Healey, creative commercial director for The Stoller Hall, said: "We are passionate about nurturing new talent and giving a platform to musicians in the early stages of their career.
"Our new programme of 'rush hour performances' is a double whammy – you can support these exceptional young people and avoid busy travel times.
"We're very grateful for the generous support of The Haworth Trust who have made this new programme possible."
The Stoller Hall's rush hour gigs are taking place between September 2023 and March 2024, and tickets are available now.
The Stoller Hall's cheap 'rush hour' gigs series in Manchester
13 September, 6pm – Phoebe Raynor
Mezzo-soprano Phoebe Rayner has a passion for contemporary vocal repertoire, premiering works by Professor Rachel Beckles Willson, Philip Grange, Cee Haines, and various student composers.
6 November, 6pm – Ensemble Raynard
Ensemble Renard are a wind quintet who are passionate about bringing a huge range of music to audiences of a variety of different backgrounds. Ensemble Renard is Ellie Blamiers (flute), Francesca Cox (oboe), Patrick Bolton (bassoon), George Strivens (horn) and Holly Isherwood (clarinet).
18 January, 6pm – Asaka Quartet
The Asaka Quartet is Ioan McDonald, Eriol Guo Yu, Susie Xin He and Jonathan Ho Man Fong. Through presenting creative and innovative programmes, they invite their audiences to discover new repertoire from a fresh and exciting perspective.
6 Feburary, 6pm – Smorgaschord Collective
Smorgaschord Collective is a group of ambitious musicians aiming to cut away from 'normal' formalities of musical experiences, who come together to collaborate and create, with a strong emphasis on the new and the unusual.
13 March, 6pm – Helena Ricci
Forging her own path as a visionary classical musician, Helena Ricci is a trailblazing harpist praised for her expressive, dynamic playing and captivating stage presence. She is currently working on her debut album.
Featured image: The Stoller Hall