Audio
The 1975 announce intimate charity gig at Gorilla next year
The capacity is around 550 at a push.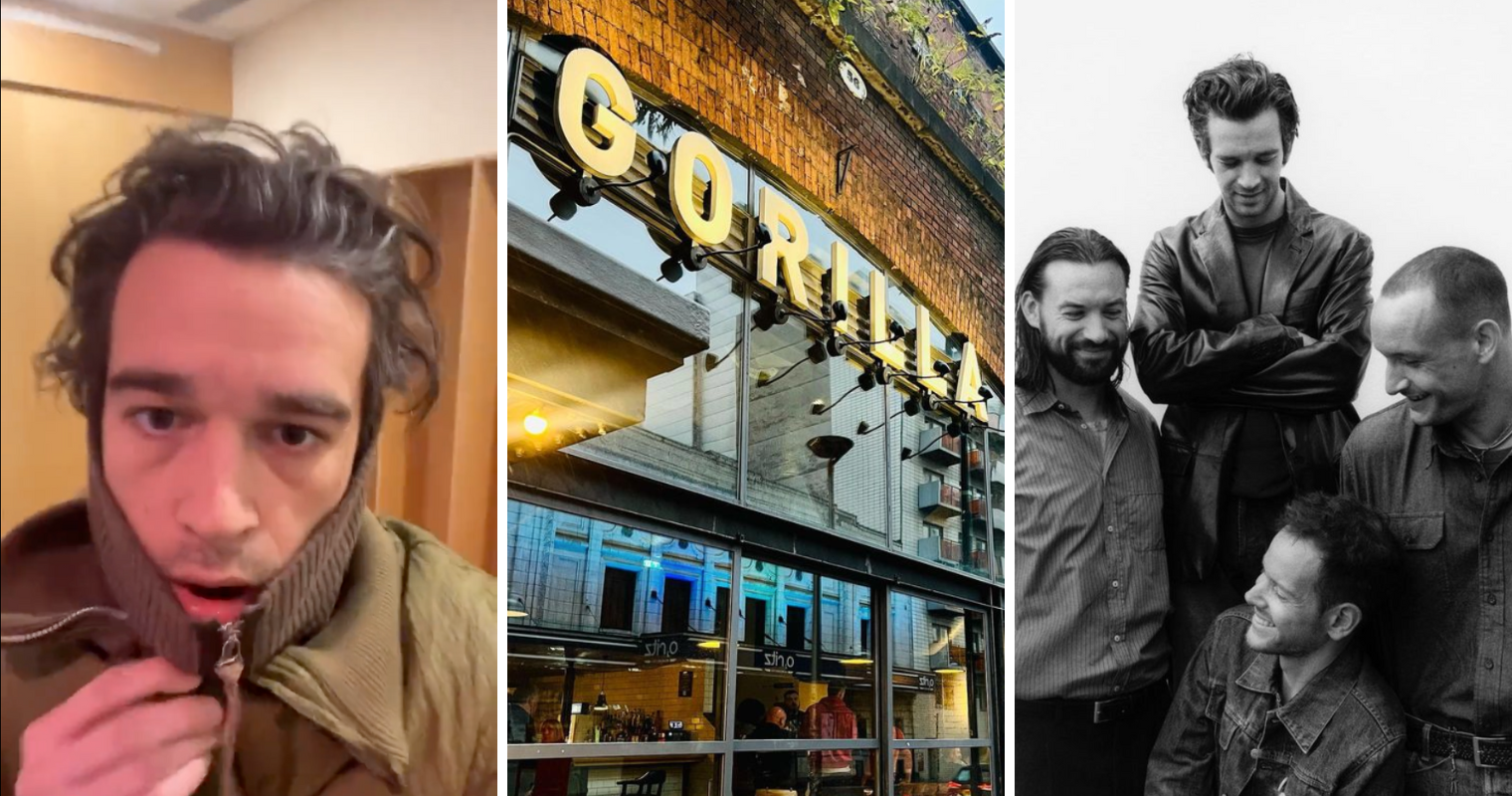 The 1975 have announced that they will be playing an intimate charity gig at Gorilla Manchester in 2023 in addition to their sellout AO Arena date.
Currently in the midst of their massive world tour, the Wilmslow lads won't be making it back to their old stomping grounds until the new year – 20 January 2023 – when they are set to play for 21,000 screaming fans.
However, once the UK leg of their tour ends on 30 January, frontman Matty Healy has confirmed a much smaller show at Gorilla the following day (1 February). Try 550 people at a push? That's going to be a sweaty one.
Better still, The 1975 Gorilla gig is for charity and all proceeds will be going towards War Child to help protect young children. Brilliant stuff.
Read more:
As explained by Healy on the official 1975 updates Twitter account, all the money from this tiny gig, which is sure to sell out in the blink of an eye, will be going to the global organisation which helps rescue and support children born in, living through or having fled conflict.
It will have been quite some time since fans of the band saw The 1975 at Gorilla given the fact that they made the jump up to larger venues and eventually arenas rather quickly once that debut album dropped.
Their latest record, Being Funny In A Foreign Language, released as one of the biggest of the year and locals were scrambling to get tickets to their Manchester arena show, which sold out almost instantaneously.
With the prospect of those who missed out all going for just a handful of tickets less than a fortnight later, as the man himself said with a wry expression: "try and get tickets for that one!"
Keep an eye on The 1975 and Gorilla's socials for when tickets go on sale.
For all the latest news, events and goings on in Greater Manchester, subscribe to The Manc newsletter HERE.
Featured Image — The 1975 Updates (via Twitter)/Gorilla (via Instagram)/The 1975 (via Instagram)