Trending
Matty Healy autotune has taken over TikTok and the internet can't get enough
Matt Healy being, well, Matt Healy.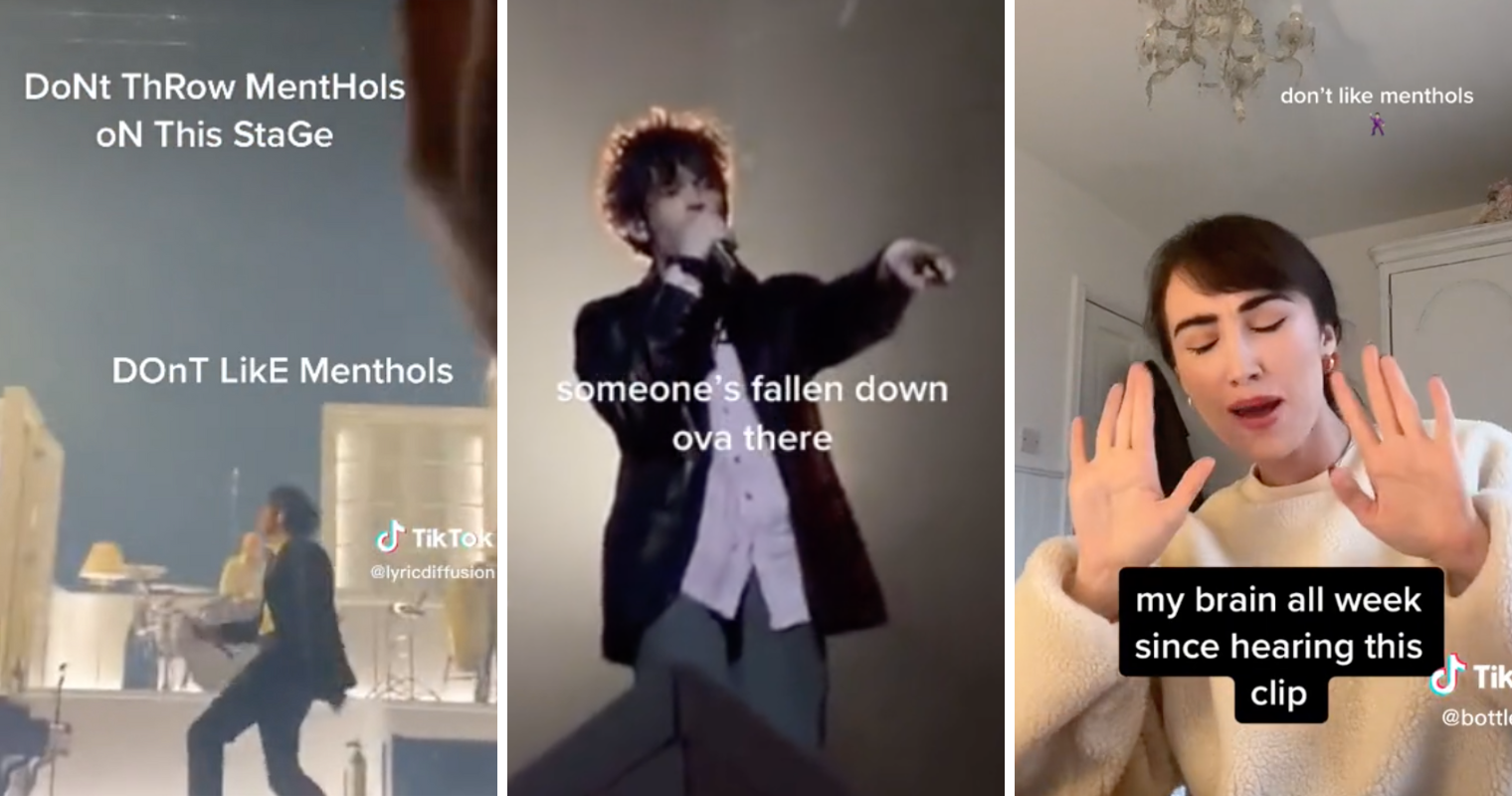 The 1975 are once again absolutely everywhere following their latest album, Being Funny in a Foreign Language and, as a result, so is the Matty Healy autotune meme.
With the band currently on a massive world tour entitled, 'At Their Very Best', the Wilmslow lads have been taking the internet by storm. Well, to be more accurate, their ever-eccentric frontman has.
Anyone who has watched a 1975 live performance, interview or music video in the last decade or so knows that Healy has always been a character — it's part of the group's overall charm — and he's been by no means too shy to lean into the persona further in recent months.
We don't imagine you've made it onto the internet recently without seeing at least one Matty Healy autotune clip but there are now so many that people are putting together compilations. Enjoy.
From joking about people's sub-par seats in various digitised octaves and reacting to the type of cigarettes people are throwing on stage, to simply calling himself hot, the Matt Healy autotuned pre-amble before 'TOOTIMETOOTIMETOOTIME' has become a genuine highlight for fans attending the show.
As you can see, on multiple occasions during a breakdown in the live version of 'I Like America & America Likes Me', he also manages to turn alerting members of the crowd to other fans falling down into a less serious interjection.
Undoubtedly the most iconic and viral 1975 autotune of all is the now infamous "don't like menthols" moment, which has gone on to become an almost inescapable TikTok sound at this point.
Not only have people quickly fallen in love with this random little improvisation but, somewhat annoyingly, it is such an earworm that you're rendered powerless to repeat it for hours on end.
Seriously, they can't get enough — not that they have any say in the matter.
In fact, people are so obsessed with these clips at the minute that they have now started a subsequent trend where people rank their favourite Matty Healy autotune memes from best to worst.
Don't agree with this blokes order but we're all entitled to our opinion:
Whether it's being mentioned on BBC Radio One by Greg James or being officially branded the one of the greatest 1975 lyrics of all time,
The meme has become so ubiquitous that Healy has even been acknowledging in his set, with fans losing their minds every time they hear "don't like menthols" in real life.
The 1975 have not only been one of the biggest bands to come out of Manchester—well, Cheshire, really (his Matty's words not ours)—but they are currently one of the biggest things on the planet and have been for some time, so it's not much of a surprise that these daft little moments took off like they did.
Most importantly, however, coverage of the tour seems to absolute everywhere; you only have to watch for yourself to see how much fans are loving the performances and we can't for them to rock up at the Apollo in January.
We'll leave you to sort your own Matty Healy autotune ranking and, whilst you're here, seeing the man himself walking around Manchester and waxing lyrical about the city isn't a bad watch either:
Read more:
For all the latest news, events and goings on in Greater Manchester, subscribe to The Manc newsletter HERE.
Featured Image — Various (via TikTok)