Audio
The Weeknd at Etihad Stadium — stage times, support acts, setlist and more
It's been bouncing at the Etihad the past few weeks and it shows no signs of stopping anytime soon!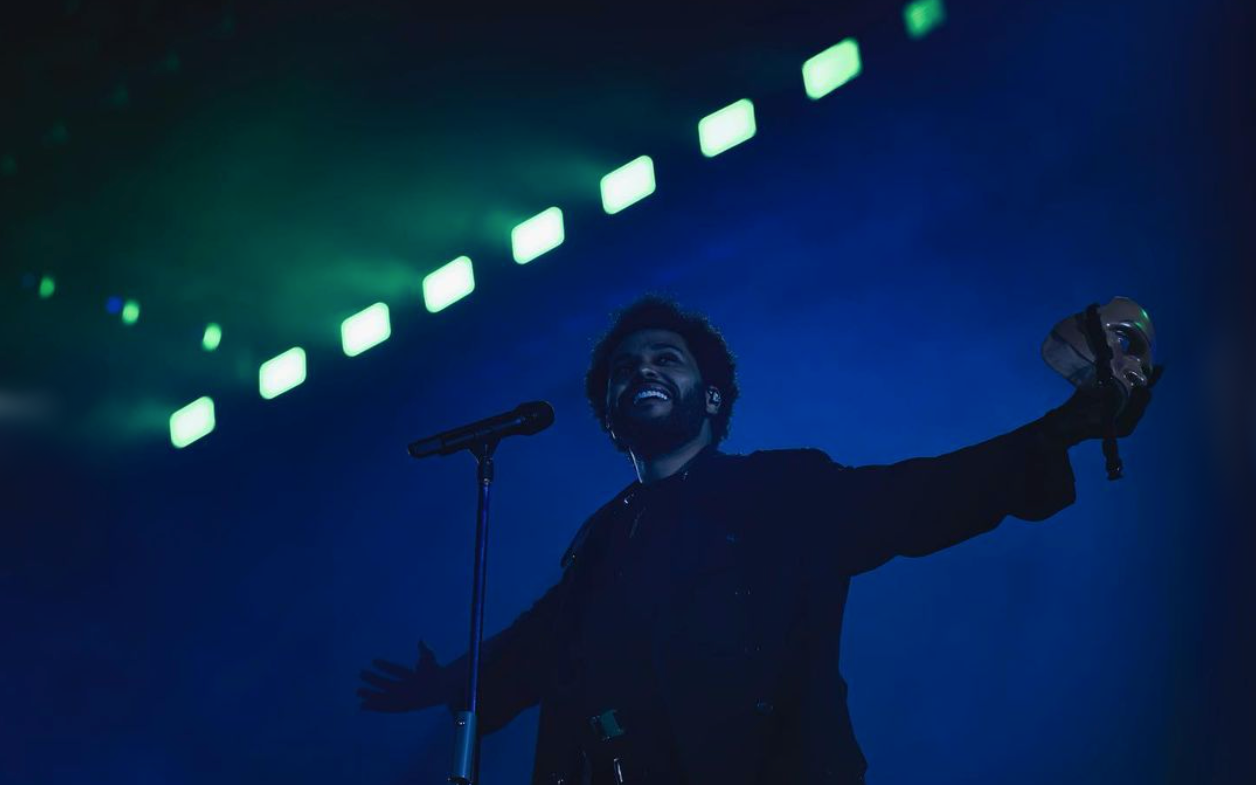 It is an absolutely massive few days of music here in Manchester and although while plenty will be focused on the arrival of Parklife, there's another big name arriving at the Etihad this Weeknd.
See what we did there?…
That's right, Abel Tesfaye, a.k.a. The Weeknd is one of many amazing incredible acts set to perform this Saturday, following Coldplay last week by taking the stage at Manchester City's Etihad Stadium.
With The Courteeners kicking off the Heaton Park party vibes on Friday before the Parklife festivities get into full swing, you obviously can't cram absolutely everyone onto one big field, so for those of you that are going along, here's everything you need to know.
Are there any tickets left for The Weeknd's Manchester gig?
We've got some bad news for you, tickets to see The Weeknd at the Etihad sold out a while ago — we're talking seated, standing, hospitality, the lot.
He is one of the biggest pop and R&B artists on the planet, so not that much of a surprise, to be fair.
You can obviously always keep your eye out on resellers like TicketSwap and Twickets for any spares that might go up but, as always, we advise caution when purchasing second-hand tickets from anyone and to steer well clear of ticket touts.
Who are The Weeknd's support acts?
As for those of you who have managed to bag a ticket, you're in for an absolute treat as not only will you be seeing The Weeknd but his support acts are absolutely dynamite.
As well as prolific producer Mike Dean (not the one that's usually at the Etihad) as the first support, who has worked with the likes of Kanye West, Travis Scott, Drake and countless other big names — The Weeknd included, obviously — you will also get to see global DJ and electronic sensation Kaytranada before the main event.
Madness, right? For anyone still sleeping on Kaytra (there can't be many of you left in the world), the fellow Canadian is arguably one of the best live acts going at the minute, selling out stadiums all across the world, headlining Coachella and costing a fair few quid to see alone.
It's not hard to see why:
The Weeknd 'After Hours til Dawn' setlist
Now, when it comes to setlists, given that artists like switch things up from show to show all the time, we can only ever really give you predictions.
However, according to Setlist.fm and his last show in Passeio Marítimo de Algés, Portugal, he is what you very well be hearing come Saturday night.
We'll warn you now, it's an absolute whopper of a line-up.
Take My Breath
Sacrifice (Swedish House Mafia remix)
How Do I Make You Love Me?
Can't Feel My Face
Lost in the Fire
Hurricane
The Hills
Often
Crew Love
Starboy
House of Balloons
Heartless
Low Life
Reminder
Party Monster
Faith
After Hours
Out of Time
I Feel It Coming
Die for You
Is There Someone Else?
I Was Never There
Wicked Games
Call Out My Name
The Morning
Save Your Tears
Less Than Zero
Encore
Blinding Lights
Double Fantasy
Creepin' (Metro Boomin cover)
Popular
What a show this is going to be.
Stage times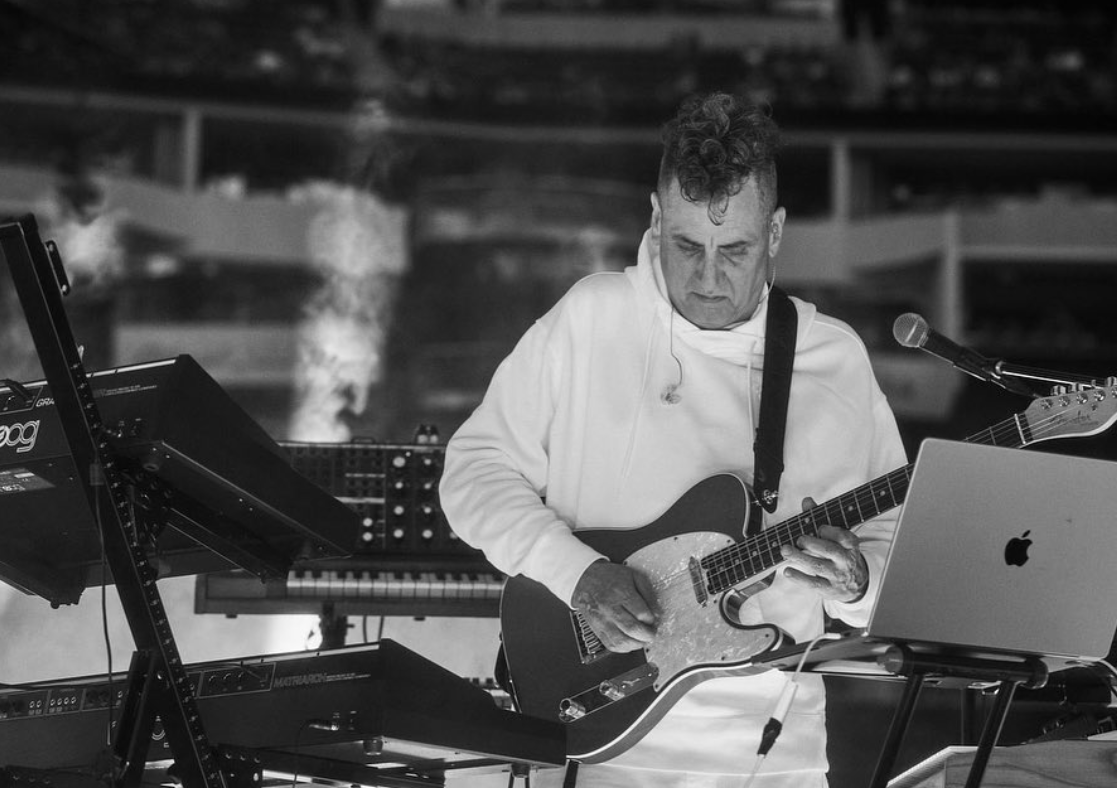 Speaking of the lineup, in case you're wondering when you can expect each of them to rock up to the Etihad stage, doors are set to open at 4pm and with Manchester set for yet another gorgeous day, you can spend hours enjoying tunes in the heat before the sun even goes down. Wonderful stuff.
While the exact times of each act are yet to be fully announced, the live entertainment is set to start around 7pm, with The Weeknd expected to take the stage around 9pm.
With a setlist this long, who knows how long he tends to go on for, but we'd ballpark that the show will finish around 11pm.
How to get to the Etihad Stadium
Last but not least, getting to the Eithad should be a doddle regardless of how you're getting there. If you're choosing public transport, the Metrolink is the most direct route, with a tram stop right outside the ground and just a few stops away from Manchester Piccadilly.
Both Holt Town and Velopark Metrolink stops, located on either side of the Etihad Campus stop, will not be open for at least an hour after an event at the stadium and they'll obviously be very busy, so just make sure plan accordingly.
The trams will be very busy though, and since the weather looks so nice again, so you might prefer to walk; if so, it's only around a 30-minute stroll from town with this safe walking route recommended.
If you need to drive in, official car parking is priced at £25 for cars, £50 for coaches and £40 for minibuses. There are of course other unofficial car parks and drop-off points nearby too, so just make sure you're not getting ripped off.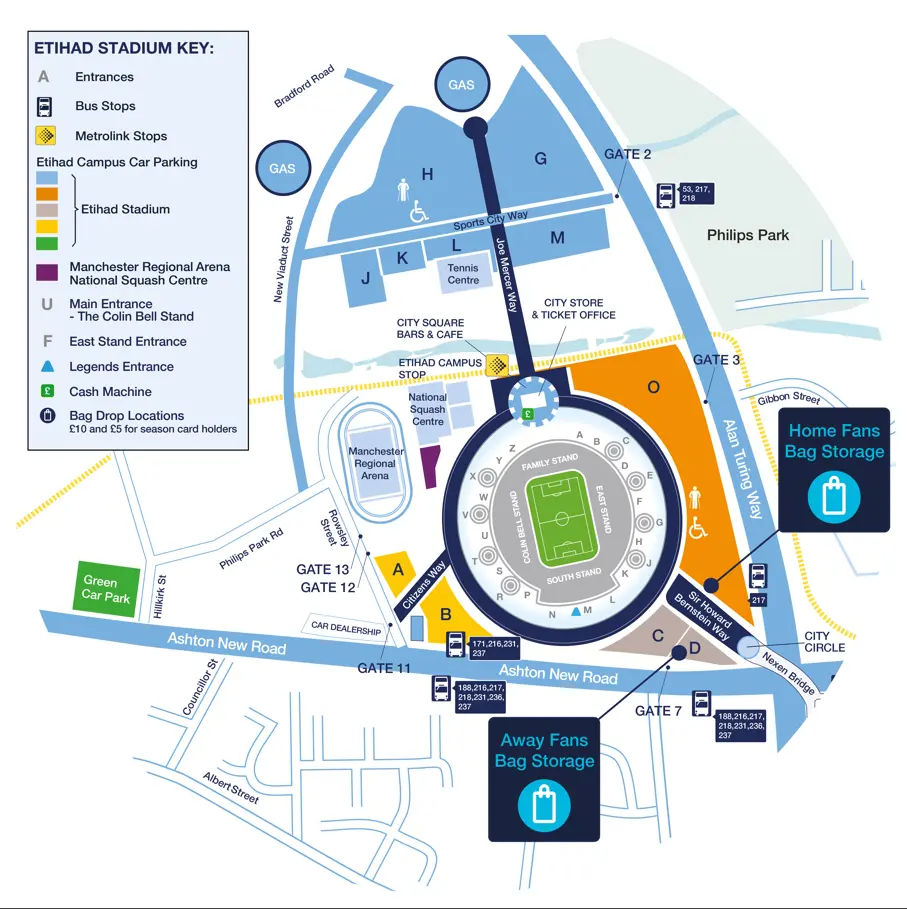 Read more:
We repeat again, this weekend in Manchester is going to be absolutely MASSIVE and we can't wait.
Whether you're doing The Courteeners, The Weeknd, Parklife or any of the countless other gigs going on around town, we hope you have a sick time.
God, we love summer.
For all the latest news, events and goings on in Greater Manchester, subscribe to The Manc newsletter HERE.
Featured Image — The Weeknd (via Instagram)