Audio
The top 30 Manchester bands of all time, officially ranked by The Manc Audio
This divisive list is probably going to start an argument... enjoy.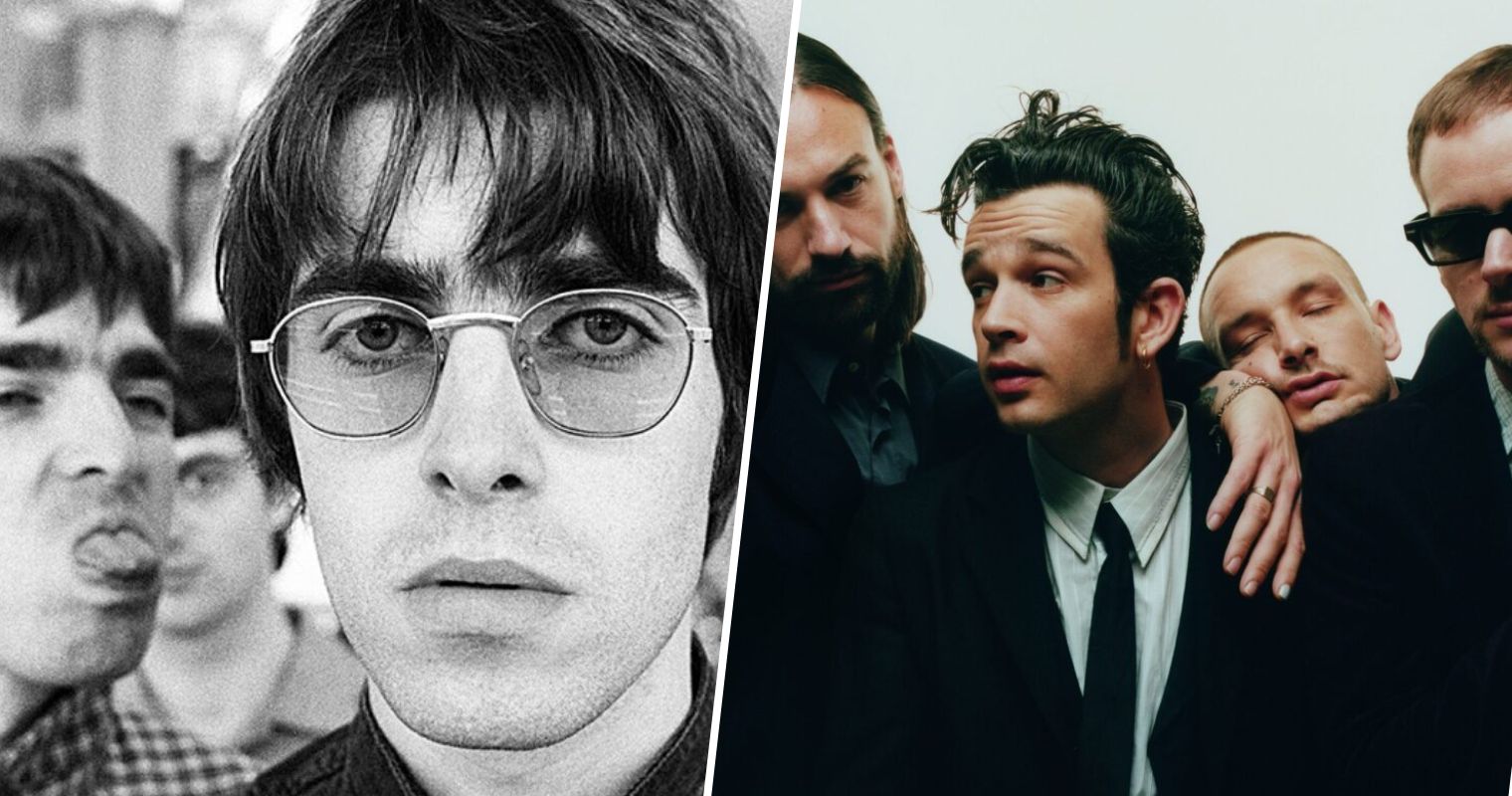 What better way to ruin Christmas than a very biased and totally one-sided list of the best Manchester bands of all time, decided by us at The Manc Audio.
When it comes to the question of 'Who are the best Manchester bands' everyone has an opinion, but this time yours is wrong and the only opinion that matters is ours. Sorry.
Here is our totally biased list of the top 30 Manchester bands of all time.
To stir the pot further we've also picked our favourite track by each band. Expect to see the regulars but expect a couple of newcomers, like our number 30…
30. Delights
We're starting out with new and upcoming band Delights, who hail from Manchester. 2022 has been their year with the release of their new EP Cool Sports. They mix a blend of bedroom pop with 70s psych and funk. Our favourite track is Iris.
29. The Ting Tings
Yeah, bet you didn't know these were from Greater Manchester. Salford to be exact. These two absolutely owned 2008 with tunes like That's Not My Name and Shut Up and Let Me Go. Then they seemingly disappeared. Despite the former two being more popular, Great DJ will always be our fave.
28. IST IST
In the past couple of years, post-punk has had a massive revival with NPR coining it 'The Post-Brexit New Wave'. Loads of new bands have come out of this revival and IST IST has been our favourite with fans liking them (especially the vocals) to classic post-punkers, Joy Division. If you're listening to anything by them make it You're Mine.
27. Noel Gallagher's High Flying Birds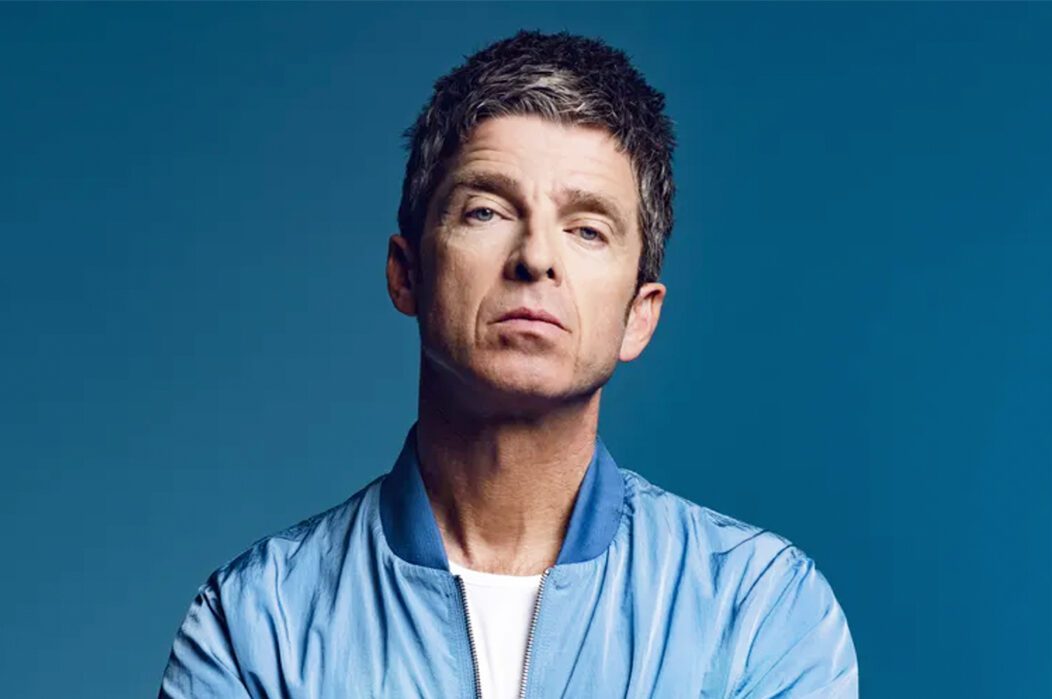 After the Oasis split, what else were Noel and Liam going to do but start their own bands? The High Flying Birds have had their flops (I'm looking at you Who Built The Moon). But they've also had their fair share of hits too, peaking in 2015 with their album Chasing Yesterday, an instant classic. Obviously our favourite is In The Heat Of The Moment.
26. Elbow
It's hard to believe Elbow have been going since 1997 since it wasn't until 2008 they brought out their magnum opus The Seldom Seen Kid, which featured massive tracks like Grounds for Divorce and of course ours and probably everyone else's top track, One Day Like This.
25. The Hollies
We've got to the oldest band on the list now. The Hollies were one of the best and most commercially successful acts of the British Invasion back in the 60s, obviously trailing behind a couple of other bands including one called The Beatles, if you've heard of them? The Hollies have a massive selection of tunes but it's the absolute anthem The Air That I Breathe we're picking as our favourite.
24. Magazine
After leaving the punk group Buzzcocks in 1977, Howard Devoto created what was one of the first post-punk bands ever, Magazine. Even loved guitarists like Johnny Greenwood and Johnny Marr had massive influences from Magazine. Their debut from 1978 Real Life still slaps today. Ours and everyone else's top song is Shot By Both Sides.
23. Afflecks Palace
Dubbed as 'Nu Manchester', one thing you can't doubt about Afflecks Palace is their massive cult Manc following with fans getting their debut album to no.20 in the UK album charts, peaking at no.3 in the UK vinyl chart and selling out their first ever gig at Band on the Wall. Do yourself a favour and listen to Forever Young.
22. Take That
Say what you want about them, but after being formed in Manchester in 1990, Take That owned the UK pop charts in both the 90s and then again in the 00s. From It Only Takes A Minute, to Rule The World, the band have bangers for days. Of course, Relight My Fire will always be their top tune.
21. Beady Eye
Liam Gallagher was always going to be above Noel Gallagher on this list. Beady Eye – what a severely underrated band, with even Liam even blaming a lack of coverage for the band's disbandment. If you never made it around to these listen to The Roller and remember why Manchester loves Liam Gallagher.
20. Porij
Porij (pronounced like porridge) are an electronic-indie band, with each of their songs feeling like a love letter to the Hacienda rave scene and bands which came before like New Order. Porij's acid beats get us pretty pumped, especially on our favourite track Lose Our Minds.
19. The Verve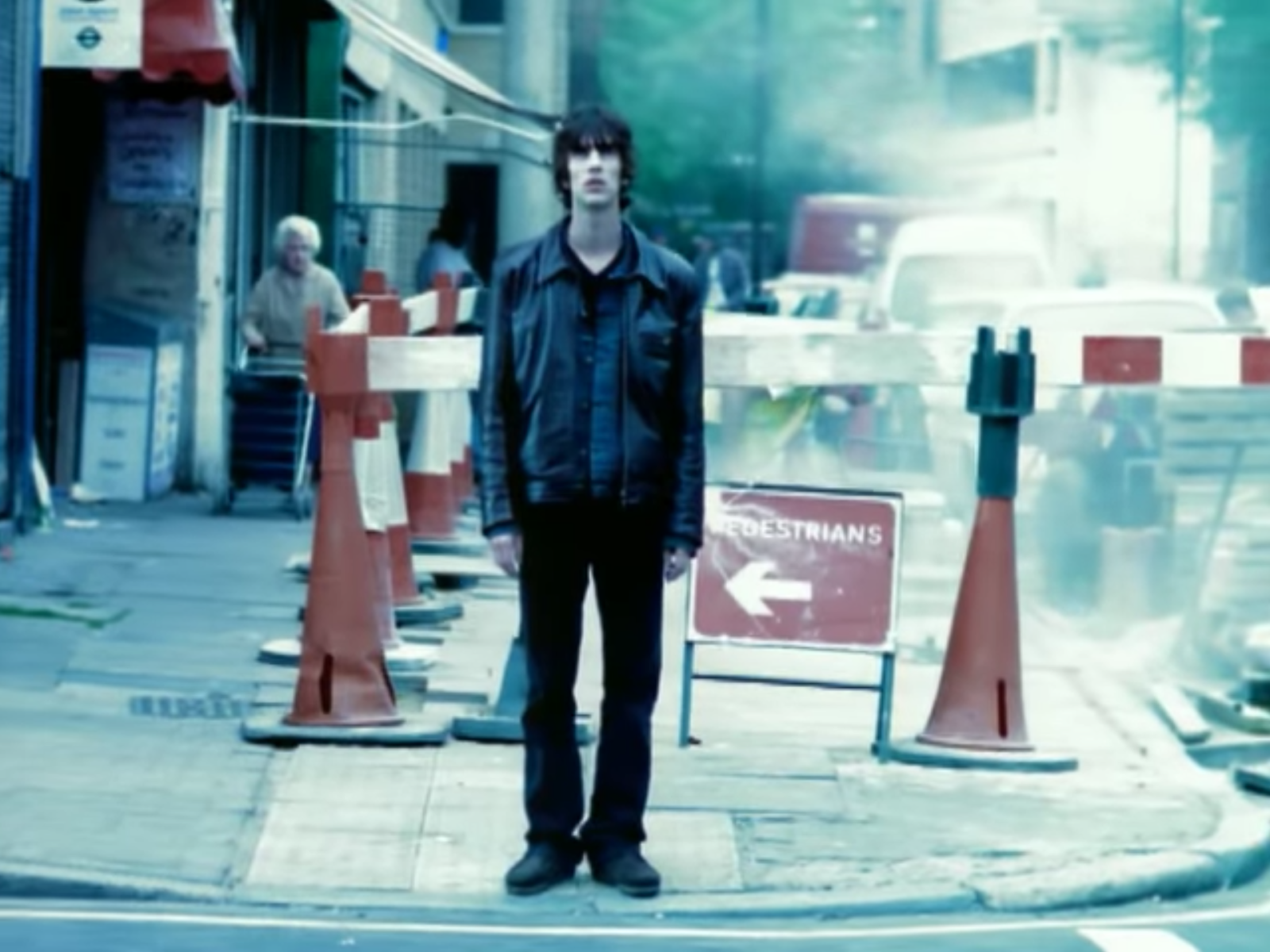 The Verve owned the 90s from their formation in 1990, to their first proper split in 1999. Richard Ashcroft wrote some massive tunes with the band like Lucky Man and The Drugs Don't Work, but are there any songs more legendary than Bitter Sweet Symphony? A Manc classic.
18. Electronic
We love a supergroup and this Manc one is our favourite. Formed by Bernard Sumner of New Order and guitarist Johnny Marr of The Smiths they released their self-titled debut album in 1991, which featured the absolute banger Getting Away With It.
17. The Charlatans
Even though they formed in the West Midlands, the Tim Burgess-fronted band are Manchester through and through with everyone's favourite The Only One I Know being one of the best songs hailing from the Madchester era.
16. The 1975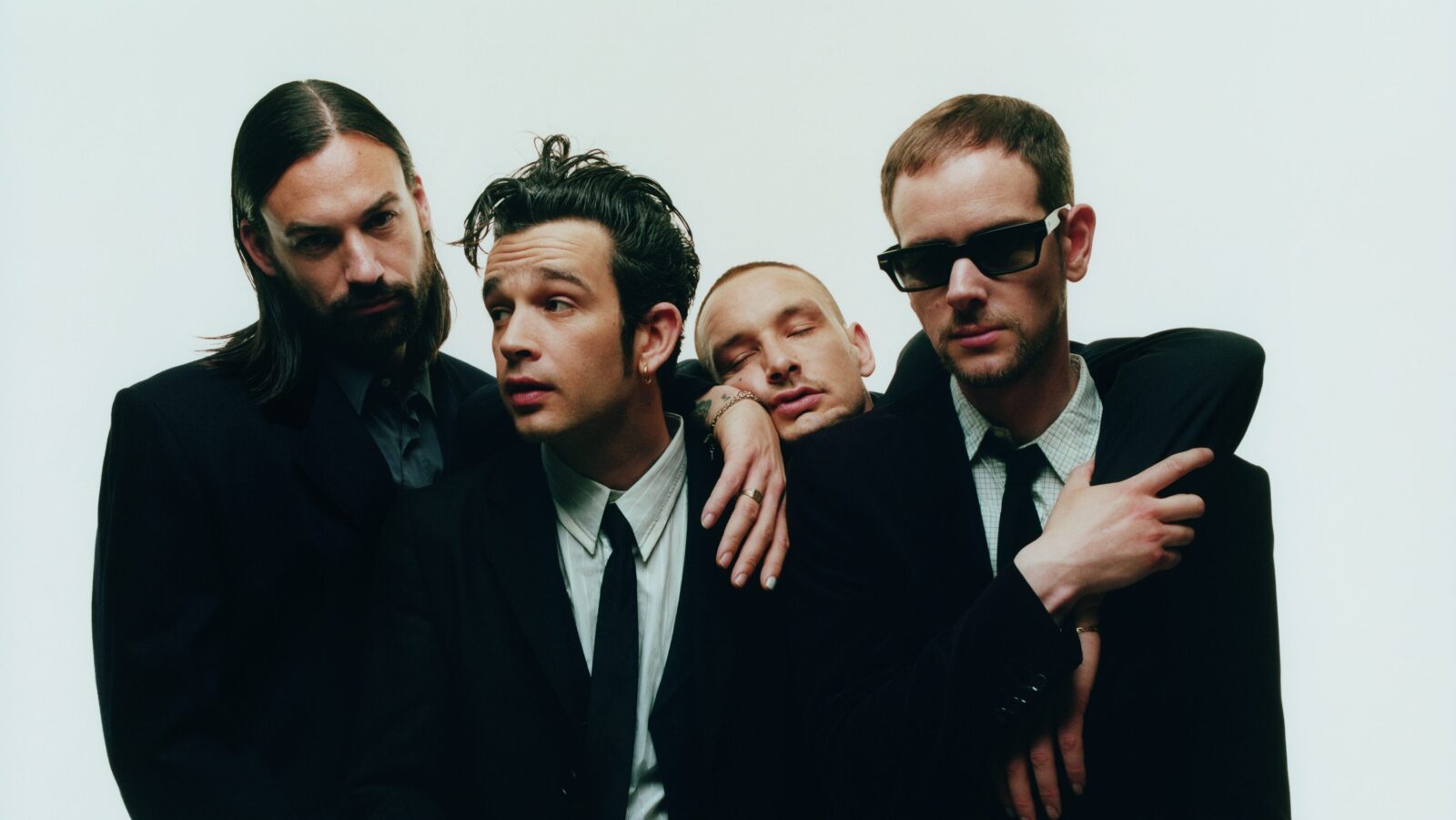 Love or hate them you can't deny The 1975s global success, with them winning a Brit in 2017. Matty Healy's tunes are always instant indie-pop classics and tracks like Somebody Else and Chocolate will always take us back to our indie roots. It's Love Me though that'll forever get us up off our seats.
15. Courteeners
Nothing goes better with Courteeners debut album St Jude than a hot beer garden and a pint of dark fruits. I can almost taste it. They owned the indie dancefloor then and they still own it now. For the simple fact we're not 19 anymore we're picking Summer as our favourite track.
14. Bee Gees
It's hard to believe that such a world renowned group like the Bee Gees have their roots in Manchester from the three brothers living in Chorlton at the start of their musical careers. We could've put them at number 1 for the Saturday Night Fever soundtrack alone. Our favourite track is You Should Be Dancing.
13. Inspiral Carpets
Inspiral Carpets were absolute key players in the Madchester movement during the late-80s/early-90s. Their 1990 album Life is still a proper Manc classic, but it's Saturn 5 from Devil Hopping we're picking as our top track. We love you Clint Boon!
12. Working Men's Club
In 2020 Working Men's Club, who formed in Manchester, released their self-titled album and people, including us, went absolutely crazy for it. And rightly so. The band blend post-punk and that classic Manchester acid house sound to make a sound akin to New Order. Give Valleys a listen and you'll never look back.
11. The Fall
Named the most prolific band of the British post-punk movement The Fall, which was fronted by Manc legend Mark E. Smith, have a massive catalogue of music and our favourite was an easy choice, Totally Wired.
10. Buzzcocks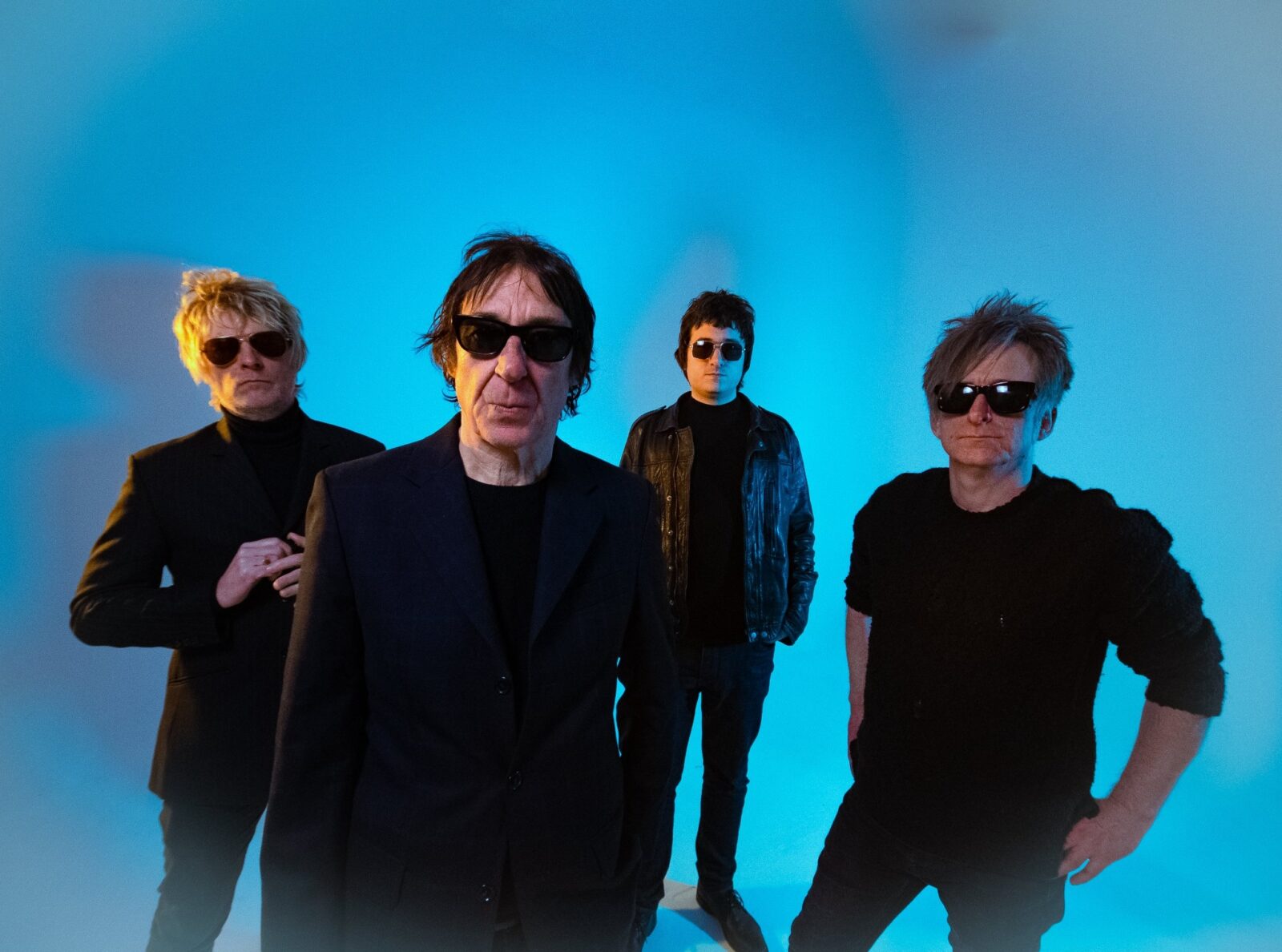 Part of the first-wave of punk bands to hit the music scene in the UK, this Bolton band led the way for punk in Manchester, that of which has not died out yet. Easy pick for top track – Ever Fallen In Love.
9. Blossoms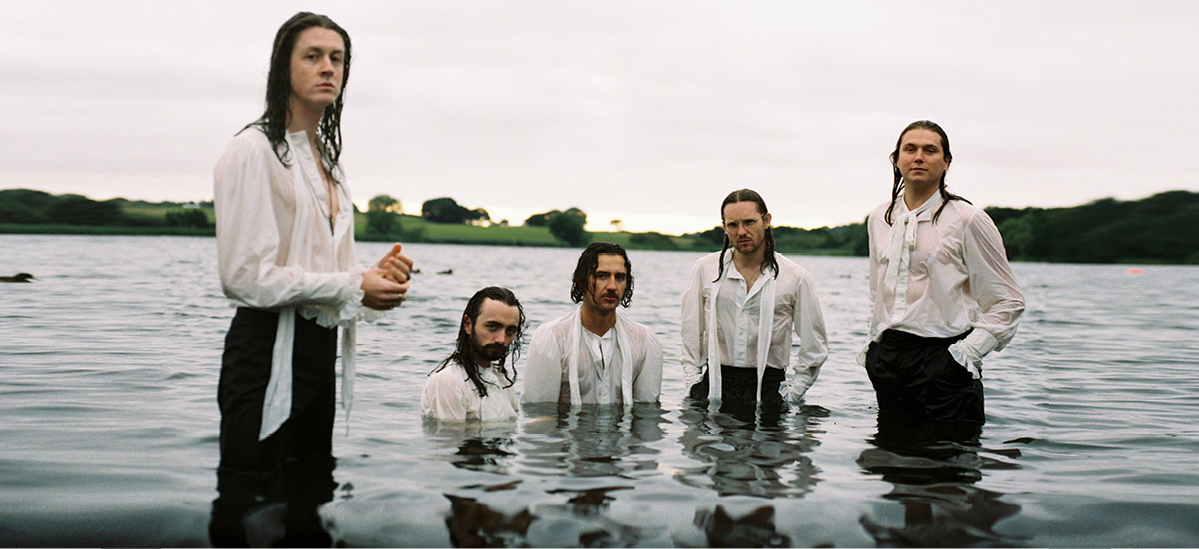 Ever since they released their self-titled debut album back in 2016, Blossoms have been hard to avoid – and I'm definitely not complaining. Now they have four massive studio albums but it's still that first one we'll always keep on coming back to, a true masterpiece! Our top track is Blown Rose.
8. James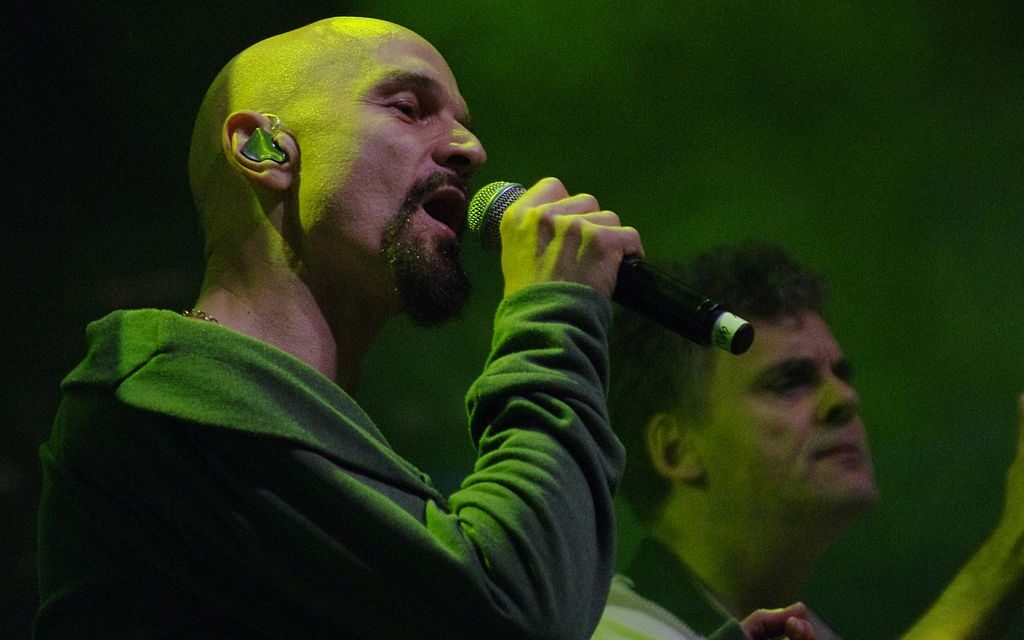 Once you get past their great but overplayed songs Laid and Sit Down you'll find that James has an extensive catalogue filled with absolute bangers and Tim Booth is still out there making albums and touring with James now, accumulating a career which spans 40 years. Our favourite track is Sometimes.
7. Happy Mondays
Shaun Ryder and the band defined a generation. They were there at the right place at the right time. I feel like ecstasy pills should come with a free copy of their 1990 album Pills 'n' Thrills and Bellyaches. Even Paul McCartney loved them saying 'they reminded me of the Beatles in their 'Strawberry Fields' phase'. Top track has to be Twenty Four Hour Party People, solely for the fact that no other song can get us geared up for a night out more than this one.
6. Oasis
You probably didn't expect to see Manchester's sweethearts this high, did you? I told you this list will ruin Christmas. What can I even say about Oasis that you don't already know. One of the greatest bands not only in Manchester but the world. They quite literally put Manny on the map. Top song (this was hard) is She's Electric.
5. The Stone Roses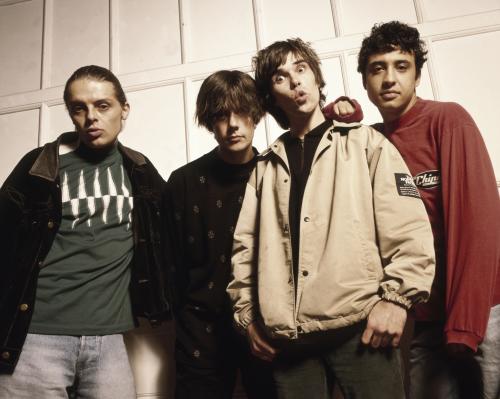 Arguably one of the greatest debut albums ever recorded. The Stone Roses were the leading force of the Madchester scene and have now become a rite of passage for every young Manc getting into the Manchester indie scene. Track by track that first self-titled album just doesn't miss and picking a top track was hard but of course, nothing hits better than singing along to I Am The Resurrection at the end of a long boozy night.
4. New Order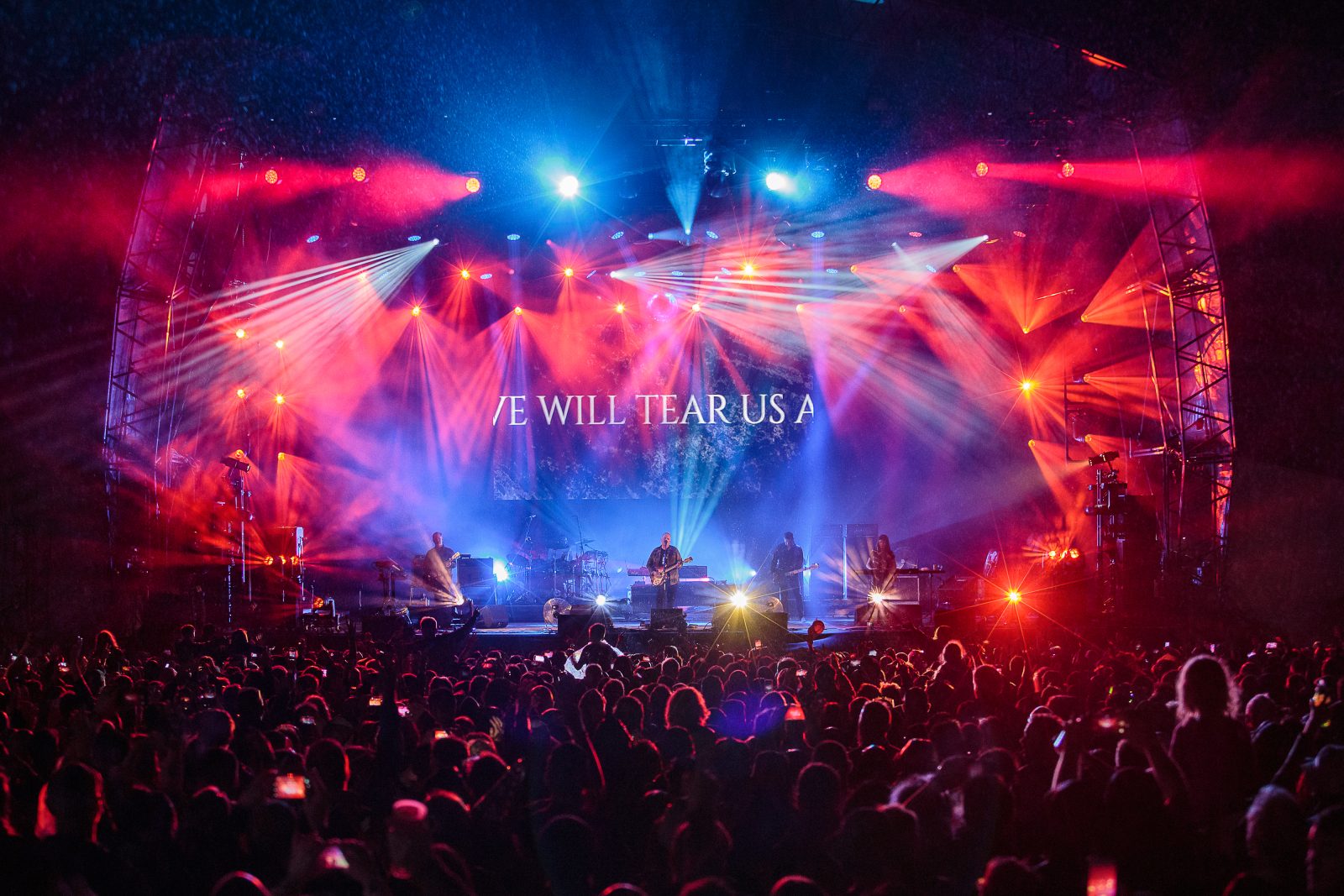 After the death of Ian Curtis no one expected his former band Joy Division to go off and create an electronic post-punk dance band, but they did and it was amazing. They soon became the flagship band for Tony Wilson's Factory Records and his club The Hacienda, later with their 1983 masterpiece and our top track (obviously) Blue Monday becoming the best-selling 12-inch record of all time.
3. Joy Division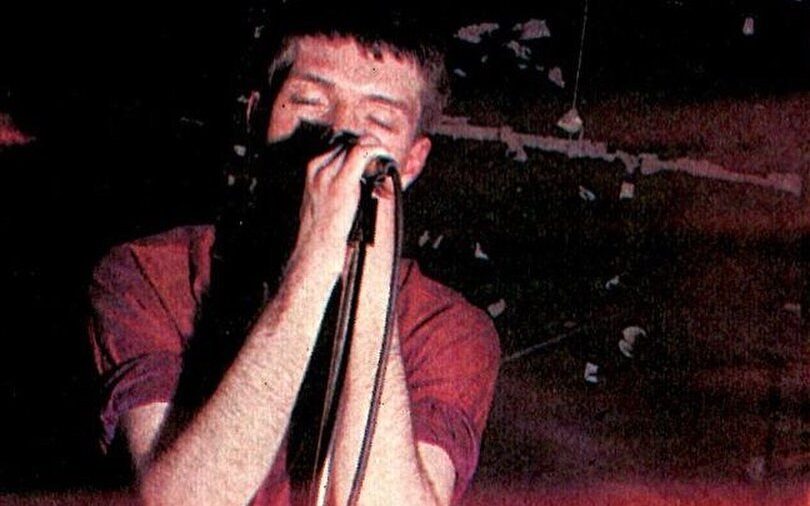 We're all aware of Joy Division's HUGE legacy. From the untimely death of Ian Curtis, who is still mourned today, to their incredible debut album Unknown Pleasures, which you still can't help but not see on t-shirts and posters whenever you take a trip into Northern Quarter. Our top track is Digital.
2. The Smiths
What a band. From Morrissey's lyrics, to Marr's guitar, the sound they created was not only loved by Mancs but the world. Whether it's the highs of Bigmouth Strikes Again or the lows of I Know It's Over, The Smiths have a song and an album for everyone. Our top track is Heaven Knows I'm Miserable Now.
1. 10cc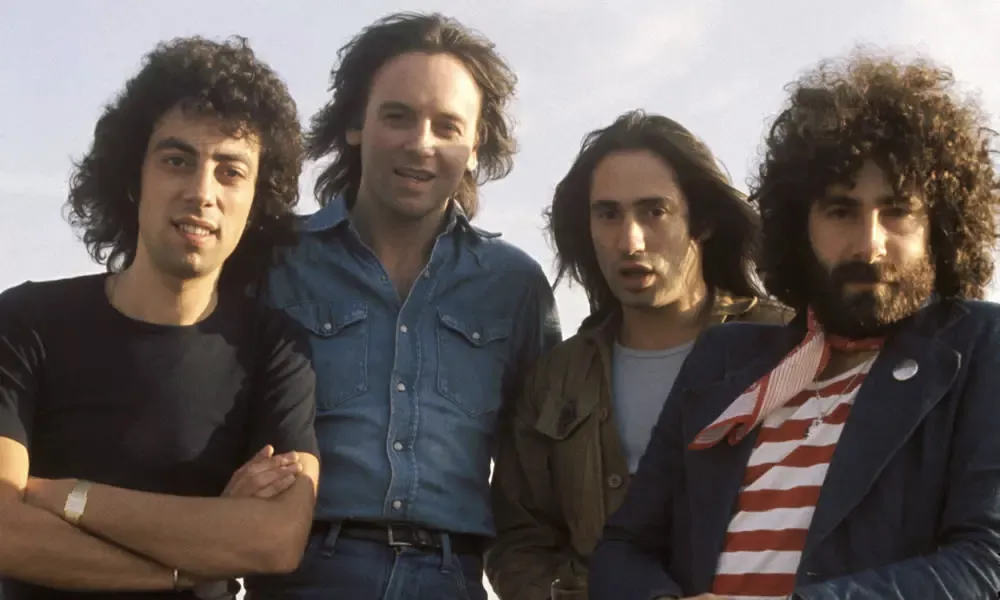 Gouldman, Stewart, Goodley and Creme. Four Manc lads who came together and created one of the greatest rock bands the world has ever seen. They birthed Strawberry Studios in Stockport, where massive songs including Joy Division's Love Will Tear Us Apart were recorded. 10cc ruled the 70s from their debut album in '73, with three of its four singles getting into the top 10. To their critically acclaimed album The Orginal Soundtrack which features their (and ours) top hit, I'm Not In Love.
Featured Image – Publicity picture / Samuel Bradley