Audio
Watch live: Andy Burnham, Angela Rayner, Steve Rotheram and more take part in DJ battle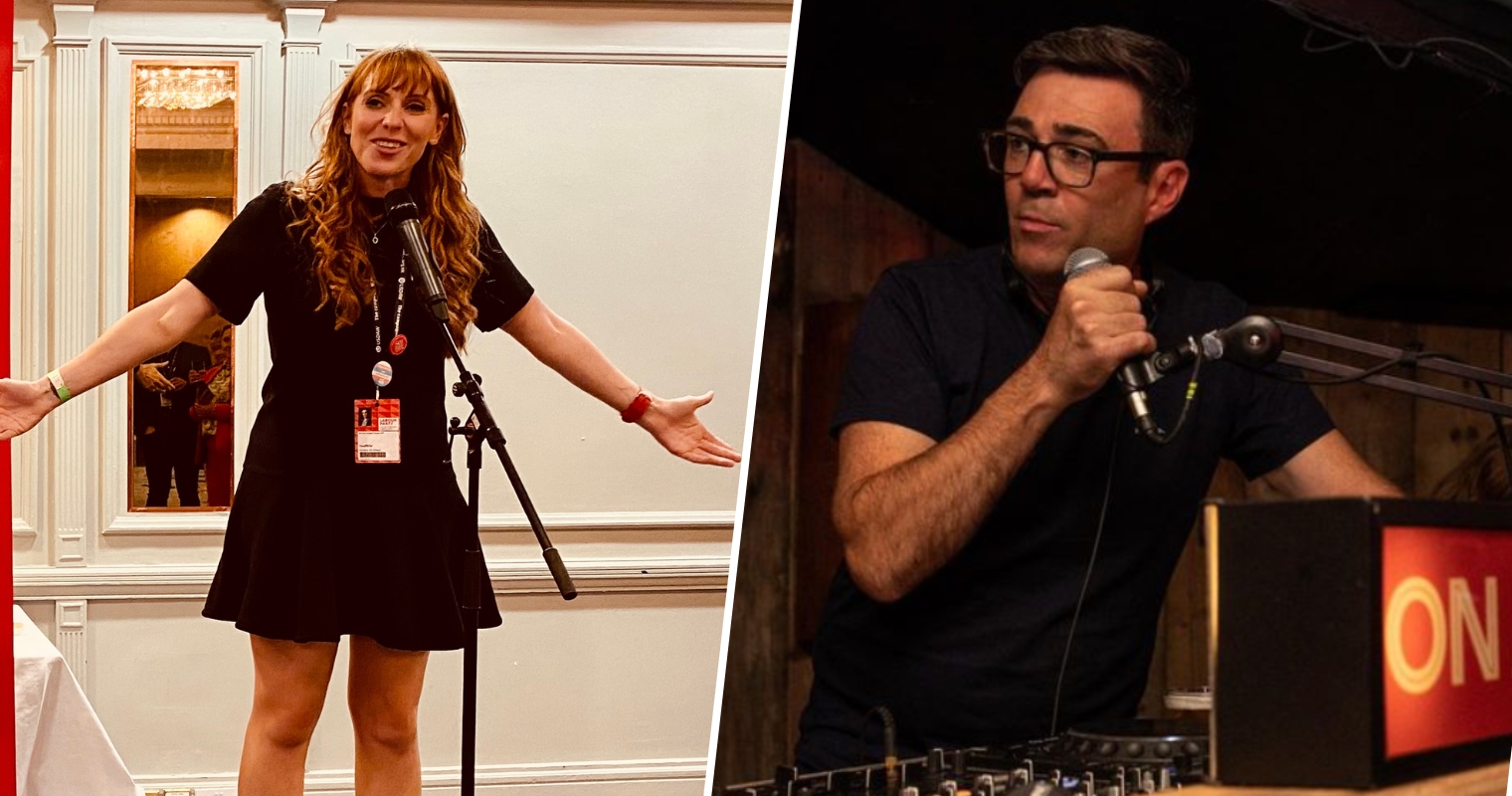 Andy Burnham is set to take to the DJ decks again, facing off against Angela Rayner, Liverpool mayor Steve Rotheram, and Manc legends including Clint Boon and Rowetta.
The huge event has been created with the support of Warehouse Project to raise funds for the Greater Manchester Mayor's Charity for A Bed Every Night.
Deputy Labour leader Angela Rayner has now been added to the bill and will be getting behind the decks at the charity event, alongside Manc music legends.
The event will see Burnham battling against Steve Rotheram in a musical head-to-head between Manchester and Liverpool.
It's taking place at Depot Mayfield, the home of Warehouse Project, on Friday 2 December – and we've got an exclusive discount for £1 tickets for The Manc readers.
All proceeds from bar sales on the night will go to support those who are experiencing or at risk of rough sleeping in Greater Manchester.
The line-up will be headlined by Andy Burnham and Steve Rotheram (who first battled behind the DJ decks in lockdown), with guest appearances from Angela Rayner, Nihal Arthanayake, Stanley Chow, Clint Boon and Rowetta, plus guest DJs from the Warehouse Project.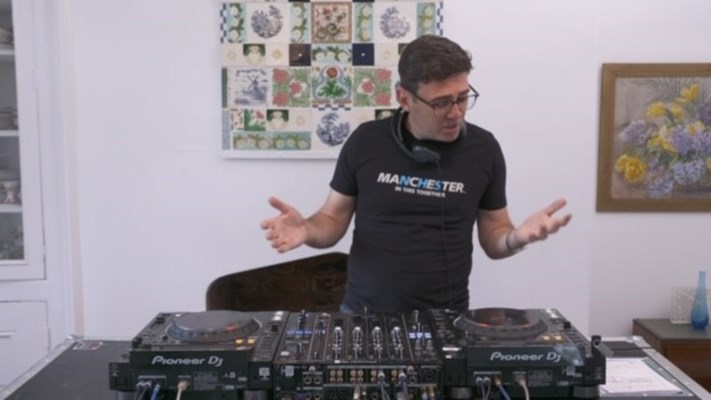 Angela said: "I can't wait to get on the decks and show everyone why Manchester is clearly the best city when it comes to music. I've got a lot of love for Scousers, but Team Liverpool will be second best on Saturday night.
"I'm delighted to be taking part in this event and helping to raise money for such a fantastic cause. I hope you like the songs I've picked. It was hard to narrow it down to three because there are so many Manchester music legends!"
Mayor of Greater Manchester Andy Burnham said: "We all know Manchester has the greatest musical heritage and I'll be giving it my all in the set to prove that point once and for all. There's serious pride at stake here.
"But competition aside, our passion for music unites our two city regions. What better way to put on an amazing celebration of our region's culture and raise money for important causes, to support those who need it most at what is a really difficult time."
Mayor of Liverpool City Region, Steve Rotheram said: "There can be no debate: the Liverpool City Region is the undisputed home of British music. We've given the world some of the greatest artists, albums and songs of all time – no area has had more number one hits than us.
"The fact we beat off competition from cities across the UK to host next year's Eurovision Song Contest on behalf of Ukraine speaks to our world-leading reputation as the UK's premier music scene – and it's a legacy we're continuing today."
The battle is supported by The Warehouse Project, Elevate and Badger & Combes.
Read more
Launched in 2018 by Andy Burnham and supported by the Charity, A Bed Every Night provides emergency accommodation for anyone rough sleeping across the city-region, regardless of status, as well as vital personal support.
Since its launch, A Bed Every Night has helped over 4,000 people and been instrumental in reducing rough sleeping in the region since its peak in 2017. But due to the current cost of living and energy crisis, there is an increased need to offer support this winter.
Currently, there are 619 people in A Bed Every Night accommodation across Greater Manchester who would otherwise be at risk of rough sleeping, with 21 organisations across the region providing accommodation.
To get your ticket for £1 (plus fees), use the code: TheManc – get yours here.
Featured image: Ramona / Supplied