Audio
Andy Burnham is doing another DJ battle – this time with The Warehouse Project
He's going head-to-head with Liverpool Mayor Steve Rotheram.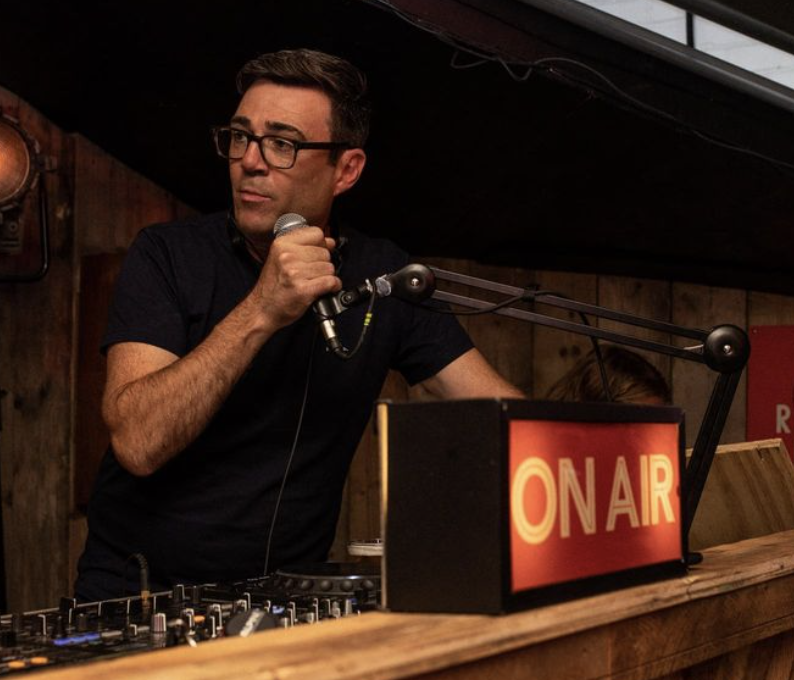 Greater Manchester Mayor Andy Burnham is going to be getting back behind the DJ decks next month, battling against Liverpool Mayor Steve Rotheram.
The pair will be going head-to-head to raise money for the Greater Manchester Mayor's Charity in an event powered by The Warehouse Project.
All proceeds from the ticket and bar sales will go to the A Bed For Every Night project, which aims to help those who are rough sleeping in the region.
The DJ battle will take place on Friday 2 December in front of a massive crowd at Depot Mayfield, the home of The Warehouse Project.
Andy and Steve have faced off over the decks before as part of the United We Stream fundraiser during lockdown – but this time it's in front of a live audience.
Andy said: "We all know Manchester has the greatest musical heritage and I'll be giving it my all in the set to prove that point once and for all. There's serious pride at stake here.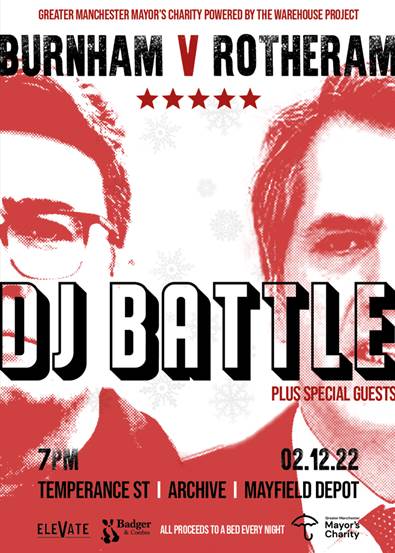 "But competition aside, our passion for music unites our two city regions. What better way to put on an amazing celebration of our region's culture and raise money for important causes, to support those who need it most at what is a really difficult time."
Tim Heatley, chair of Greater Manchester Mayor's Charity, said: "We've been bowled over by the ongoing support for A Bed Every Night.
"The scheme has raised tens of thousands over the years and, ultimately, has made peoples' lives better with the support its been able to fund.
Read more
"We're back, bigger than ever, and can't wait to see the mayors going head to head at the iconic Mayfield Depot. It'll be a real celebration of what makes Manchester and Liverpool incredible, global cities.
"People will not only be getting a great party, but knowing they're providing vital support at a time when it's needed most."
The event is supported by The Warehouse Project, Elevate and Badger & Combes.
Tickets for the DJ Battle at the Archive at Mayfield Depot are priced at £10 per person (plus fees) and only available here.
Featured image: Ramona