Audio
Watch security guard dancing his heart out at 90s gig in Manchester
Absolutely obsessed with Les.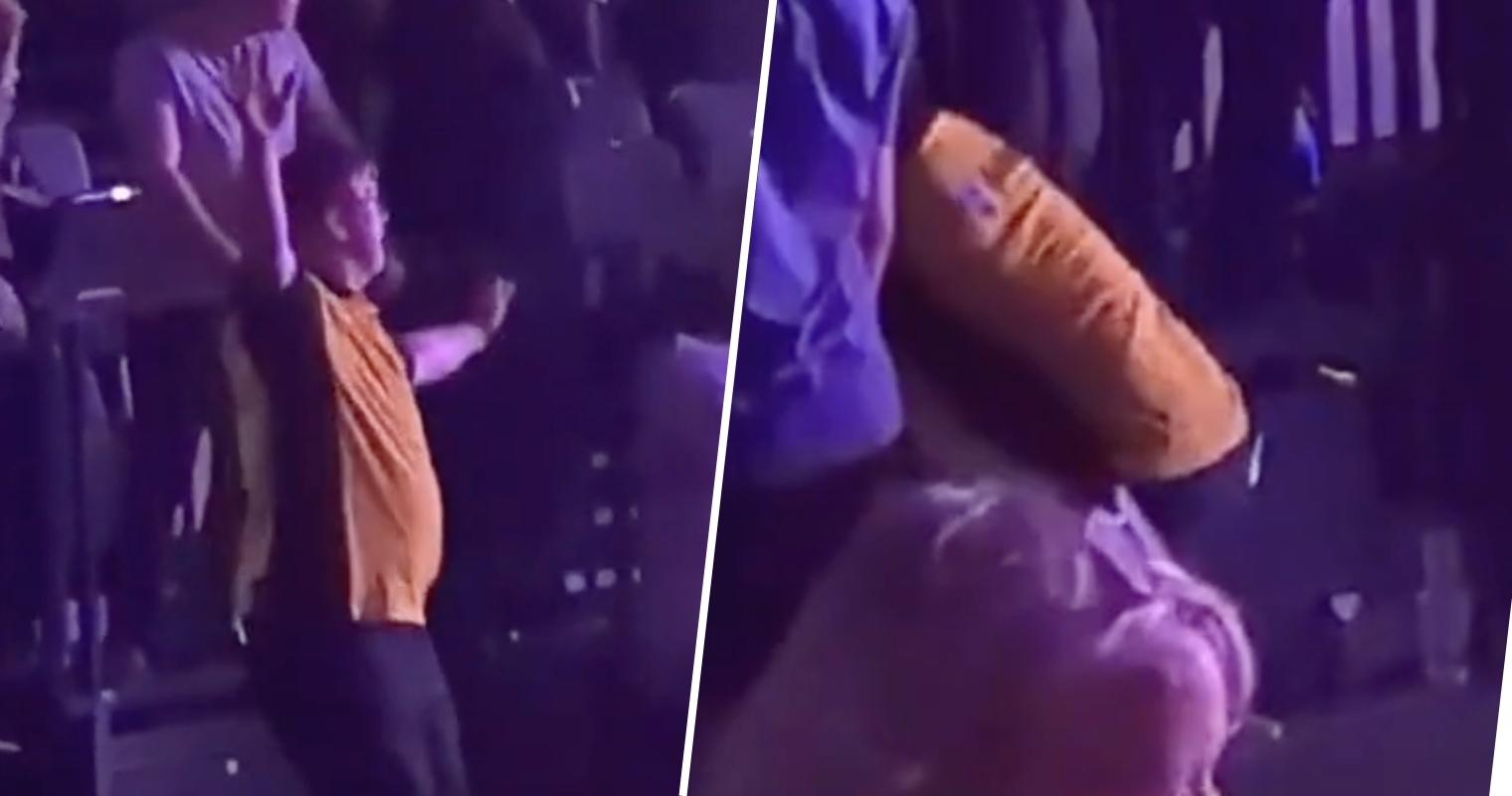 A security guard at the AO Arena in Manchester has been caught on camera dancing his heart out.
The staff member was seen wiggling his bum, waving his arms overhead and shuffling about the huge standing area.
It was during the 90s Baby gig, which brought some of the biggest names from the 1990s and 2000s together on one stage.
Headliners included B*Witched, Five, Eiffel 65 and Lou Bega.
The event was so popular that it's already confirmed a return appearance in 2023.
And despite two of the big acts – Aqua and 2 Unlimited – both having to pull out, this security guard's spirits weren't dampened in the slightest.
People who clocked his incredible moves described him as a 'legend'.
A Les Perry has come forward as the security guard in question, commenting on videos of his dancing: "Glad you enjoyed my moves lol."
One Les fan told the Manchester Evening News: "He had been doing his job, he worked for Showsec and they manage the crowds at the AO Arena. But then in his free time he was just dancing and absolutely loving it.
"At the beginning of the concert everything was going smoothly, but we then found out that Aqua wouldn't be coming on, so that dampened the mood and lots of people were disappointed.
"Some even left because they had just come to the concert to see them.
"As we were waiting for Gala to come on, there was a DJ who came and played some songs, but everyone seemed a little bit fed up. Then this security guard just starts dancing and absolutely loving the music.
"He was lightening the spirits and lifting everybody's mood. He was really enjoying himself, and everyone was cheering him on and clapping for him. I hope he gets some recognition for it because it honestly made our night. He was hilarious."
Featured image: TikTok, @kirstyb209