Business
Healthy fast food chain LEON sold to Asda's billionaire owners from Blackburn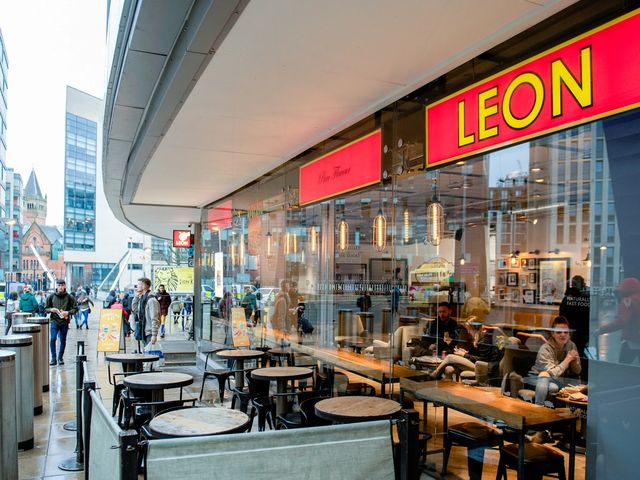 Blackburn's billionaire Issa brothers have today acquired the healthy fast food chain LEON for reportedly close to £100 million.
Just months after making a record-breaking £6.8 billion deal to purchase supermarket chain ASDA from US shopping giant Walmart, 70 LEON restaurants across the UK and Europe have now been sold to Mohsin and Zuber Issa to form part of their giant petrol forecourt business EG Group.
EG Group said that the acquisition is "complementary" as it seeks to expand the food side of its business, and has plans to open around 20 additional LEON sites a year from 2022.
The deal includes 42 company-owned restaurants, as well as 29 franchise sites, which are mainly found in airports and train stations across the UK – including a Manchester branch based in Manchester Piccadilly station – and a handful of European countries, such as the Netherlands and Spain.
EG Group has also committed to keeping on LEON's management team and staff.
Speaking about the acquisition of LEON in a joint statement, the Issa brothers said: "Leon is a fantastic brand that we have long admired.
"As established entrepreneurs in the food service retail market ourselves, we have a huge admiration for the business that John and the Leon team have built over the years, and firmly believe that their culture and values closely align with our own."
Mohsin and Zuber Issa started out life as entrepreneurs in a garage, which their dad – who had worked in a woollen mill – bought, before branching out on their own by first renting a petrol station for two years, then buying their first forecourt – a derelict freehold site in Bury in 2001 – and forming Euro Garages.
The EG Group now has almost 6,000 sites across 10 countries, from the UK to the US and Australia.
It runs outlets for Greggs, Starbucks and KFC, and employs 44,000 people.
LEON was founded in London in 2004 by John Vincent, Henry Dimbleby and Allegra McEvedy, with an importance placed on creating a menu of "healthy fast-food".
Mr Vincent said that "in some ways this is a sad day for me, to part company with the business I founded 17 years ago in Carnaby Street", but admitted he was "confident under the new ownership".
He added that he has "had the pleasure of getting to know Mohsin and Zuber [Issa]" over the last few years.
"They have been enthusiastic customers of LEON, going out of their way to eat here whenever they visit London. They are decent, hard-working business people who are committed to sustaining and further strengthening the values and culture that we have built".
Mr Vincent also said he is keen to watch the the brand "flourish and have even greater appeal to a broader customer base, especially outside of London".
Featured Image – LEON