Christmas
The beloved Manchester restaurant serving a five-course Christmas dinner with an Italian twist
Celebrate the 25th Italian style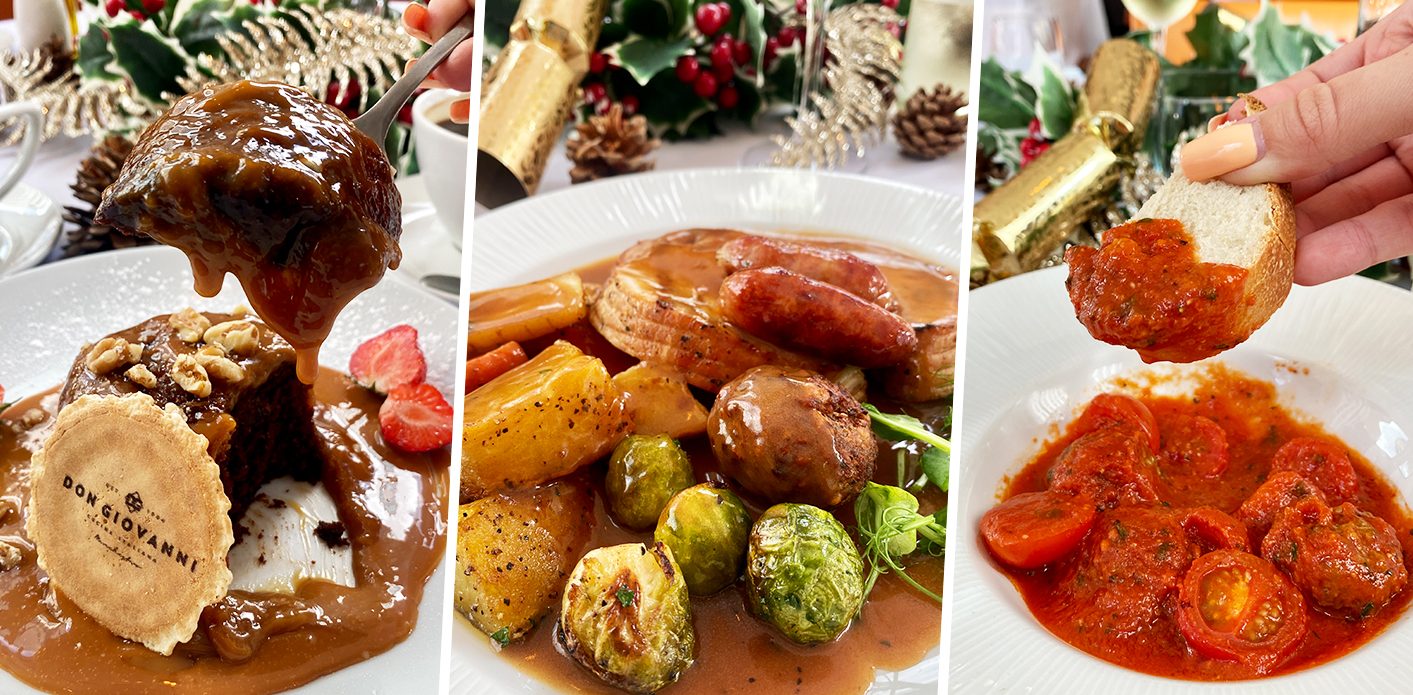 Venues don't last long in Manchester's effervescent food and drink arena unless they can find ways to keep things fresh. That's why the innovative Don Giovanni is still one of the most beloved local restaurants 36 years and counting.
The Rainy City's multi-award winning, independently-owned Italian restaurant prides itself on traditional recipes whipped up by the ancestors of Ancoats' Little Italy neighbourhood, and in almost four decades this commitment to authenticity hasn't changed. But similarly, Don Giovanni has never been afraid to mix up the dining experience. The carefully curated Christmas Day 2021 menu is the perfect case in point.
In order to help Manchester celebrate the upcoming winter season in style, Don Giovanni is opening its doors on December 25 – serving up an unparalleled FIVE-COURSE meal.
Described as a "blend of British classics with an Italian twist", the special menu is a mouth-watering mixture of locally-sourced meat, seafood and pasta dishes – complete with tasty winter trimmings like honey roasted vegetables and rosemary gravy.
The festive feast kicks off – quite rightly – with a tall glass of Prosecco, followed by Primi, Secondi and Dolce courses.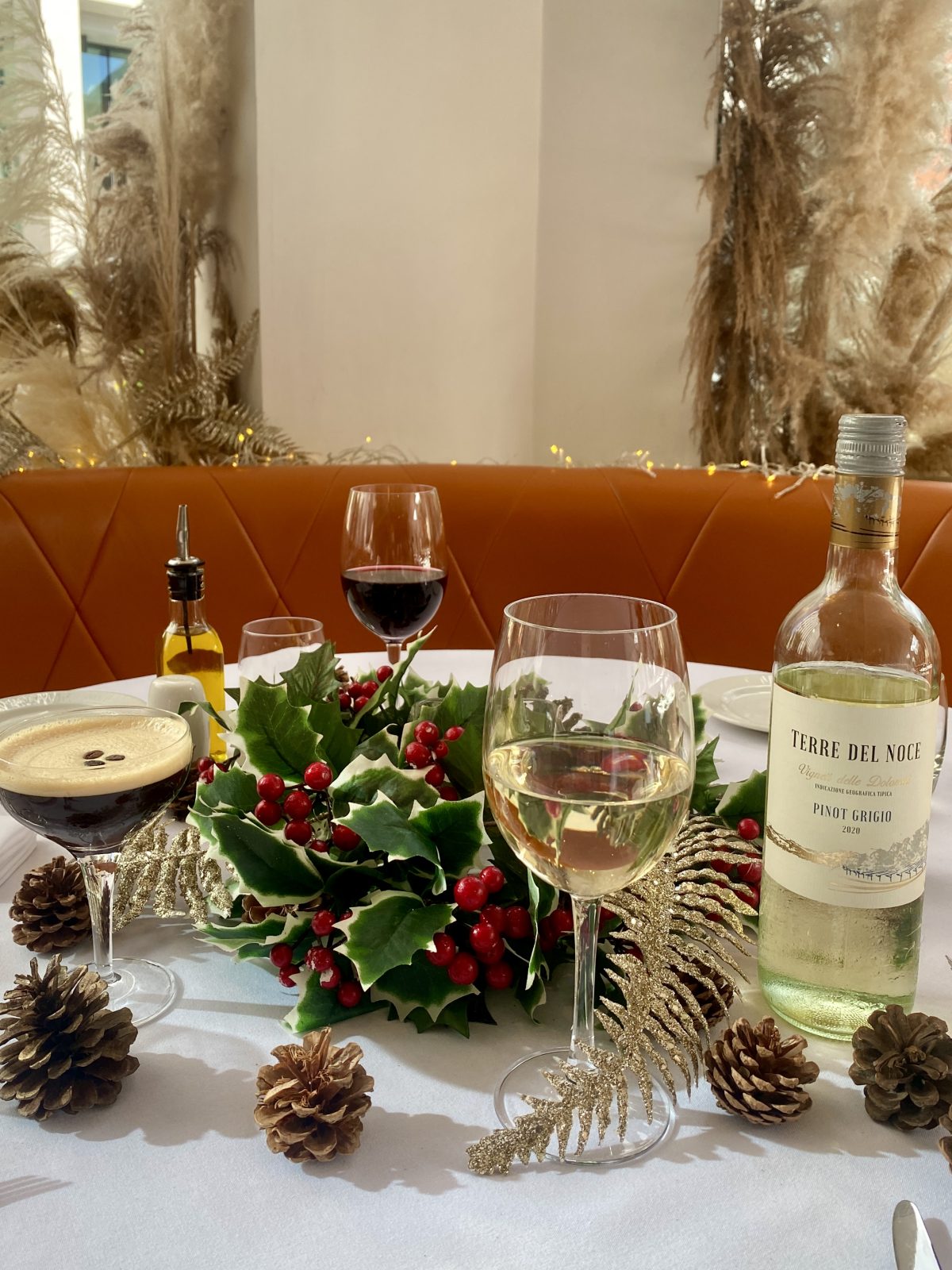 'Primi' plate options include Zuppa Di Barbavietole Carrote (roasted parsnip and carrot soup); Pate di Fegatini (chicken and duck liver pate with toasted bread and homemade chutney); Crocchetta di Pesce (freshly-made haddock and salmon fishcakes with homemade sweet chilli dip); and Buffalo Mozzarella with fresh figs, Parma ham and honey.
Among the 'Secondi' courses you'll find several lip-smacking British-Italian fusions, including Achino Alla Casalinga with turkey breast, chipolata sausage, carrots, sprouts, sage and chestnut stuffing; Costata Al Ferri 28-day aged British rib-eye steak with fries and garlic butter sauce; and Ravioli di Spinachi pasta filled with ricotta and spinach in butter and sage sauce.
Other options at the halfway mark in this marathon of a meal include a roasted butternut squash risotto dish with thyme and parmesan shavings and a Branzino Al Caroccio sea bass with cherry tomatoes and ocean fresh clams.
Down in the 'Dolce' category is a selection of Italian cheeses; Italian Christmas pudding served warm with custard; a chocolate fondant with homemade vanilla ice cream; and Tiramisu Bundino Al Caramello with salted caramel sauce, honeycomb pieces and vanilla ice cream or clotted cream.
You can get all of this on Christmas Day for £69.50 per person (adults). For children under 12 the price is £34.75.
Don Giovanni will also be on hand to help Mancs ring in the New Year with a fittingly fun-filled and energetic party on December 31. A DJ is set to soundtrack the entire evening and you can even arrange for a bottle of midnight bubbly to be delivered to your table ahead of the countdown when you book.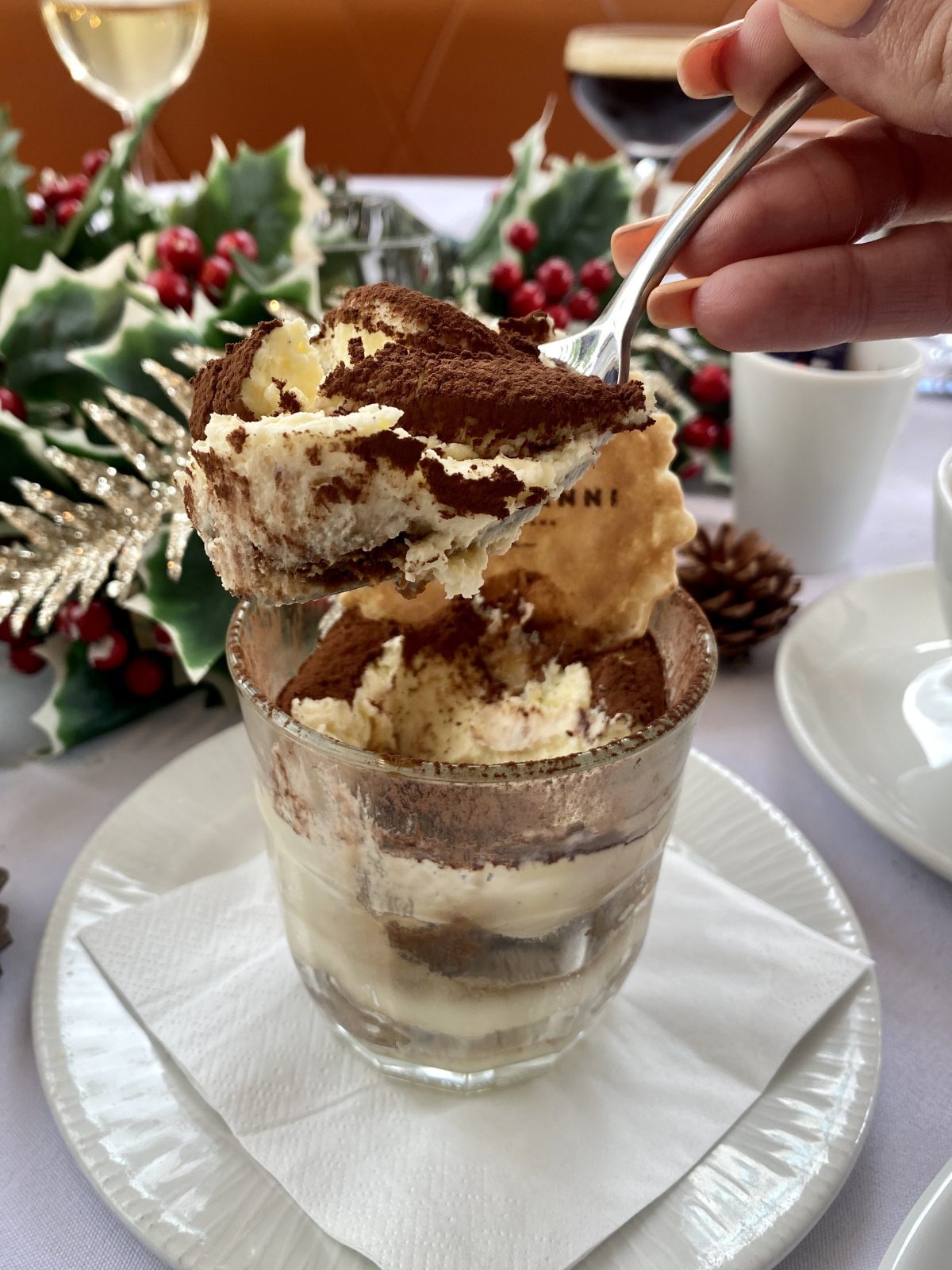 View the menu in full and reserve a table online.
If you're living on the other side of the Cheshire border and don't fancy wandering too far from home this year, it's worth noting that Don Giovanni's stunning sister venue People in Hale is also launching its own mighty festive meal for 2021.
The new hotspot is already in the holiday spirit, designing a five-course Christmas Day menu that's plated up in merry, music-laden, jolly surroundings with a Champagne sorbet as a palette cleanser.
Starter dishes include chicken liver and brandy pate; wild mushroom soup; whipped goat cheese; Atlantic fresh prawns; and deep fried brie.
The mains, meanwhile, consist of four delicious options: roast turkey; 56-day dry aged fillet beef medallions; rosemary and garlic roasted cod loin; and Pithivier filled with kale, spiced pears, butternut squash and feta cheese.
Christmas pudding, sticky toffee pudding, chocolate torte, and Hale Mess are all available on the desserts menu.
Prices are £75 per adult, with 50% off for children aged under 12.
There's also gift vouchers available – which may prove to be a handy little pressie idea for a loved one this year. These can be purchased as standard for £50, £75, or £100 (or specifically chosen values).
People has also started running its 'Ultimate Party Menu' moving into winter – with two courses for £29.95pp or three courses £34.95pp (available until January 2). A cracking option for work, family and friend get-togethers.
Roll on Christmas 2021… Book a table at Don Giovanni for Christmas Day here. Reservations can also be made by emailing [email protected] or calling 0161 228 2482.
Featured image: Supplied