City Centre
Hacienda Classical announce massive Manchester gig for legendary club's 40th anniversary
Forty years after the infamous nightclub first opened its doors, Hacienda Classical will take over Castlefield Bowl for a huge anniversary show
Next year will mark four decades since the opening of Manchester's infamous Hacienda nightclub: the birthplace of modern clubbing and arguably, for many, the spiritual home of acid house music.
In classic Hacienda spirit, such an occasion can't be allowed to pass without a big old Mancunian party.
The team has been hard at work putting together a huge show to mark the 40th anniversary of the FAC51 nightclub.
The Hacienda Classical gig at Castlefield Bowl will see all hits from the 'Madchester' era, plus other iconic tunes from the Hacienda's heyday, performed by a live orchestra.
But that's not all. The 70-piece Manchester Camerata orchestra will be joined by original Hacienda residents Dj Paulette, Graeme Park, Tom Wainwright, and New Order member Peter Hook on the decks, as part of a huge line-up that will also feature 80s chart-toppers Soul II Soul.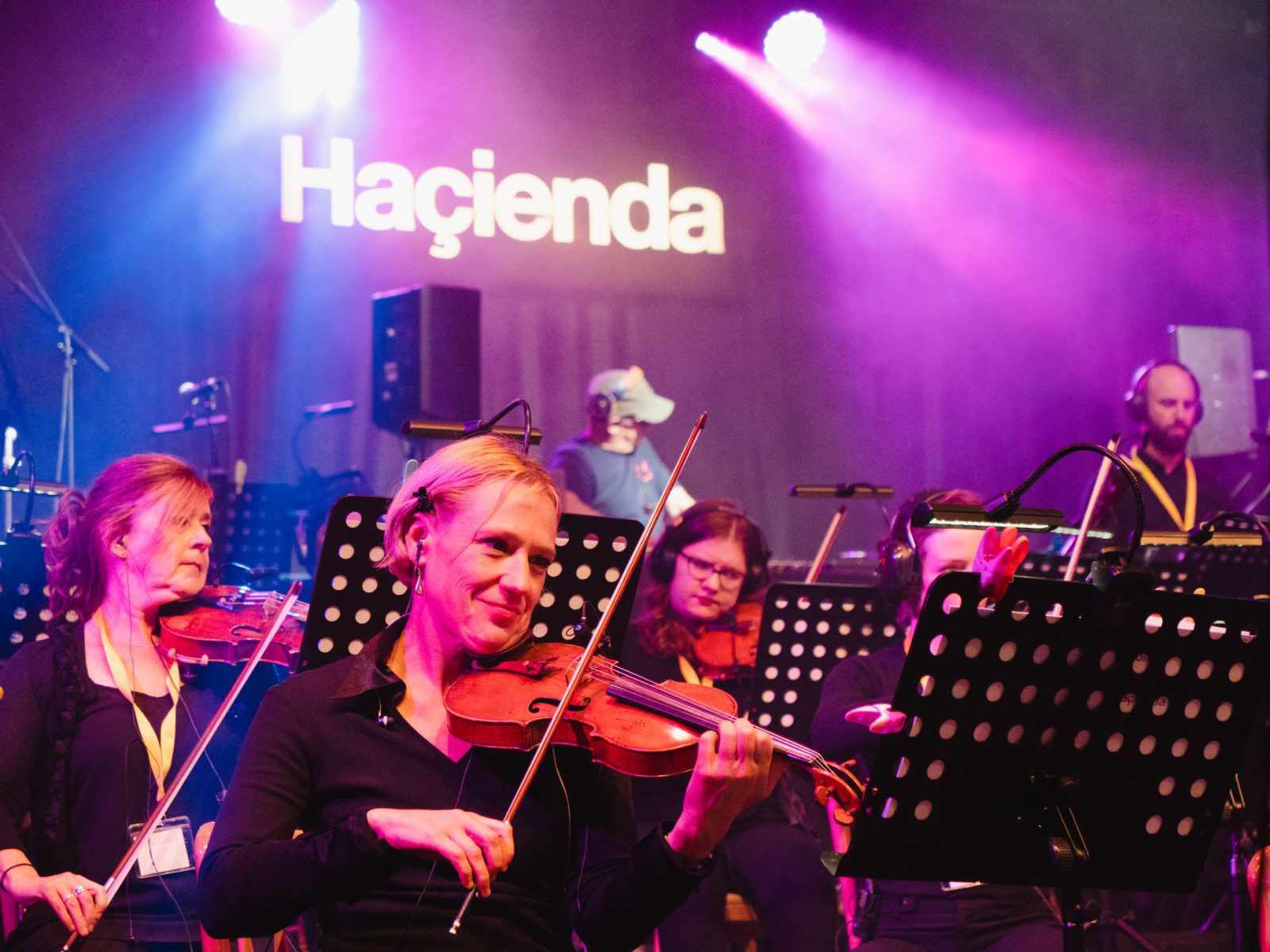 Expect to hear everything from Inner City's Good Life to Snap!'s Rhythm Is A Dancer, as the Hacienda Classical crew takes well-known favourites and new versions of club classics and mixes them into a non-stop live set.
Considered the UK's cathedral of house music and the epicentre of the 'Madchester' scene, The Hacienda first flung open its doors back in 1982, transforming the run-down Central Manchester yacht showroom into what has become one of the most iconic and influential nightclubs in history.

The now-infamous venue chronicled the emergence of indie to the mid-'80s, then redefined club culture, as the scene adapted to the emerging dance music sounds coming out of the US and the UK.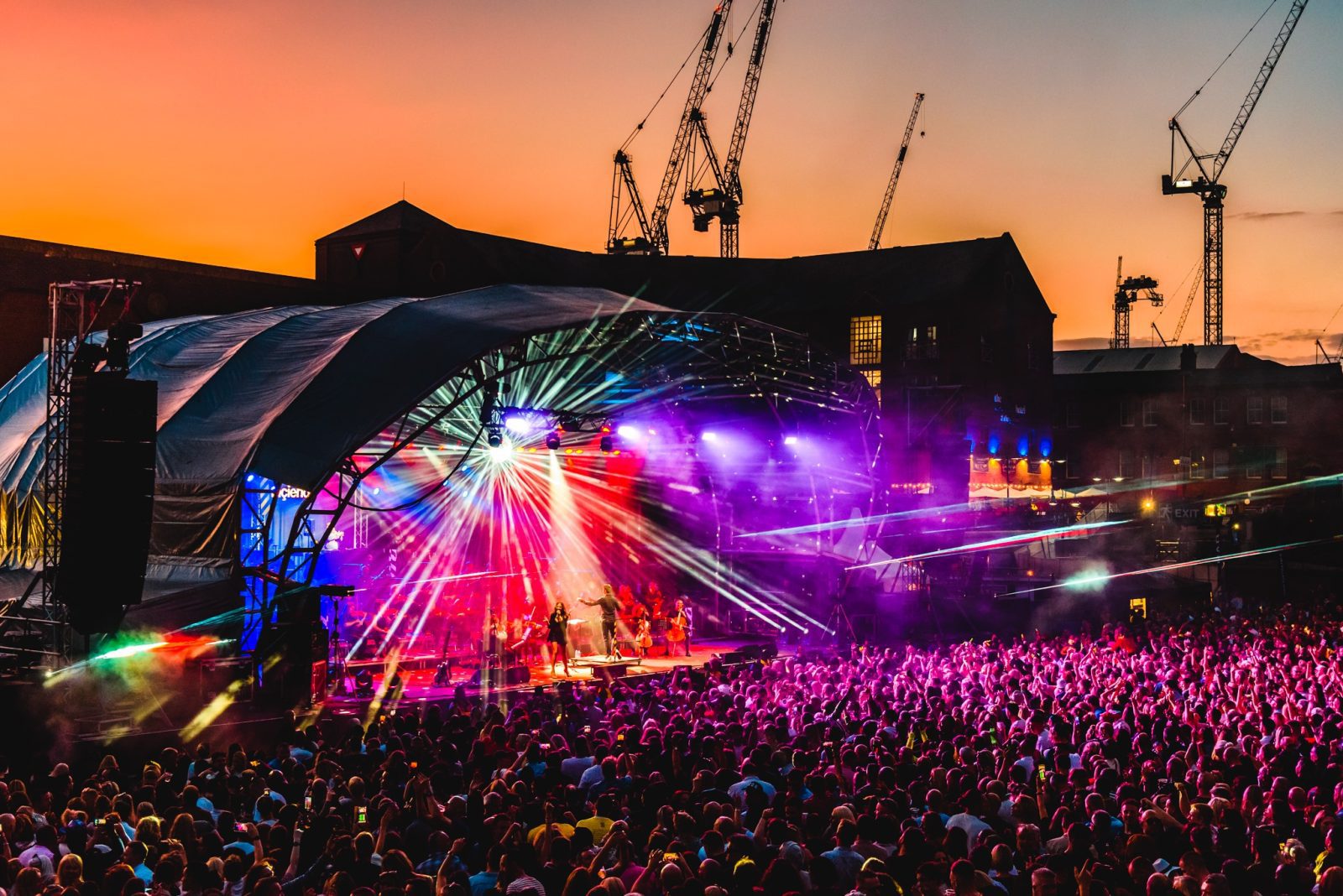 Today, it continues to inspire generations new and old, producing world-class events that pull in partygoers of all ages and still remain true to the ethos that guided the original club in its heydey.
Hacienda Classical is now entering its seventh year and has performed to audiences nearing 750,000, with more reportedly tuning into recent successful streams.
As well as the Manchester show at Castlefield Bowl, which will take place on Friday, July 8 2022, there will also be an anniversary show in London next at the Royal Albert Hall on the following Friday, July 13.
Speaking on the upcoming 40th-anniversary show, Graeme Park said: "It's amazing for myself and Hacienda Classical to be back at Castlefield Bowl for our sixth show and also our fifth appearance at Royal Albert Hall.
"It's astonishing what we've all achieved since 2016 and I'm really proud of everyone who's taken part. To see it going from strength to strength makes all us very proud."
The collaboration between The Hacienda, Manchester Camerata, DJ Graeme Park and musical director, Tim Crooks has proved remarkably enduring, especially with the revisions and renewals made year on year to the set.
The Hacienda Classical shows are always massively popular and sell out every year. Tickets for both dates will go on sale on Friday, 19 November 2021 at 9.30 am here.
Feature image – AnthonyMooney.com /. FAC 51 The Hacienda Facebook