Eats
A new David Bowie-inspired gyros kitchen has opened in Manchester
With 'Firecracker' fries and 'Lady Stardust' gyros.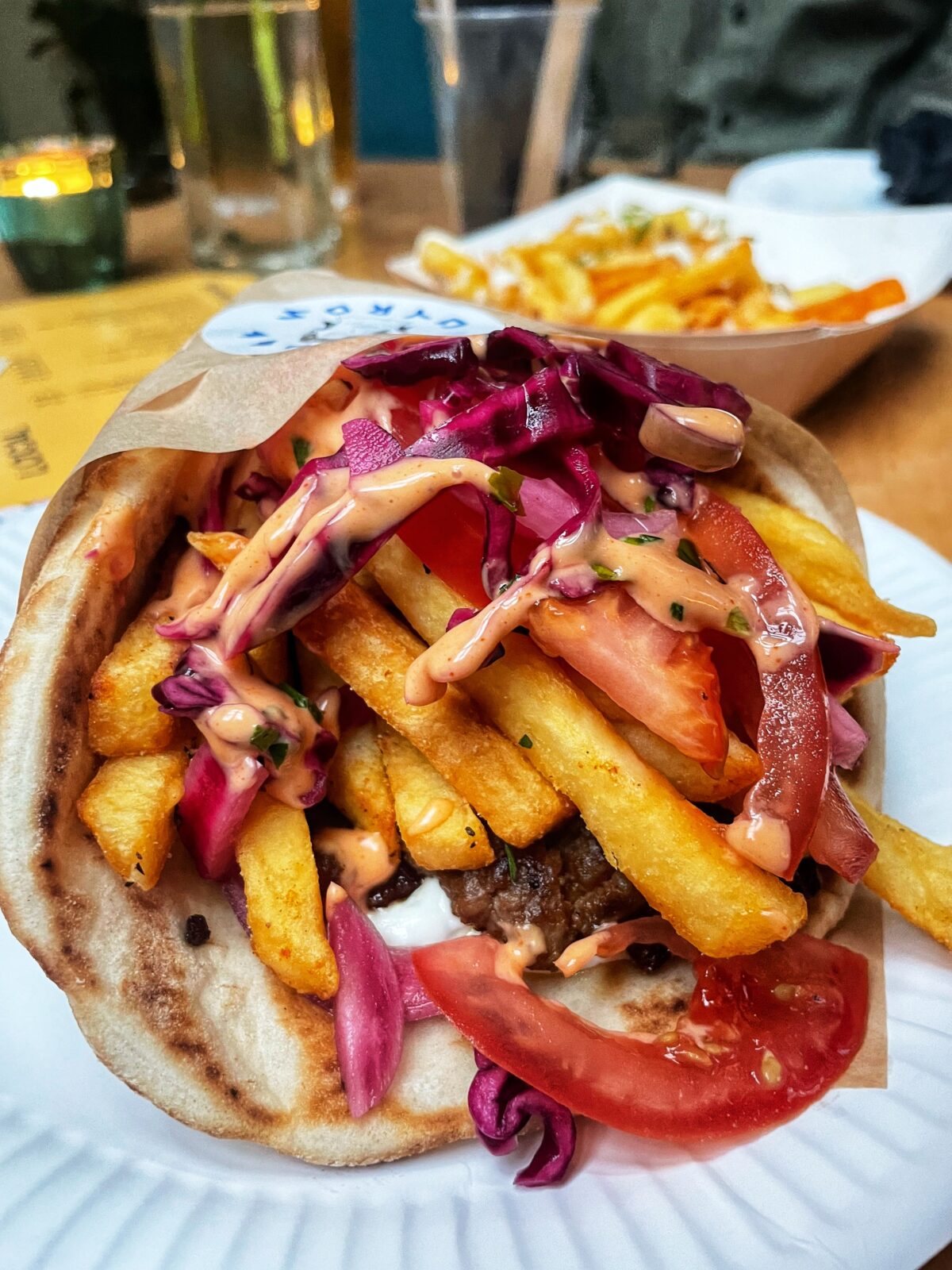 A new David Bowie-inspired gyros kitchen has opened in Manchester, with chefs borrowing a little Ziggy Stardust magic to bring their creations to life.
Launched at indie music venue Yes, it's called We Can Be Gyros and comes from the Now Wave promoter team – also behind the popular bar and music hall.
Considering it has come from some of the city's best independent live music and club promoters, it makes sense that there is a bit of a musical inspiration behind the concept.
The new kitchen concept is serving up the likes of 'Lady Stardust', a vegan chicken gyros with seasoned fries, pickled red onion, rainbow coleslaw and sriracha vegan mayo, alongside meaty and cheesy gyros stuffed with your choice of smash lamb and beef kofta, spicy sizzled chicken and golden halloumi.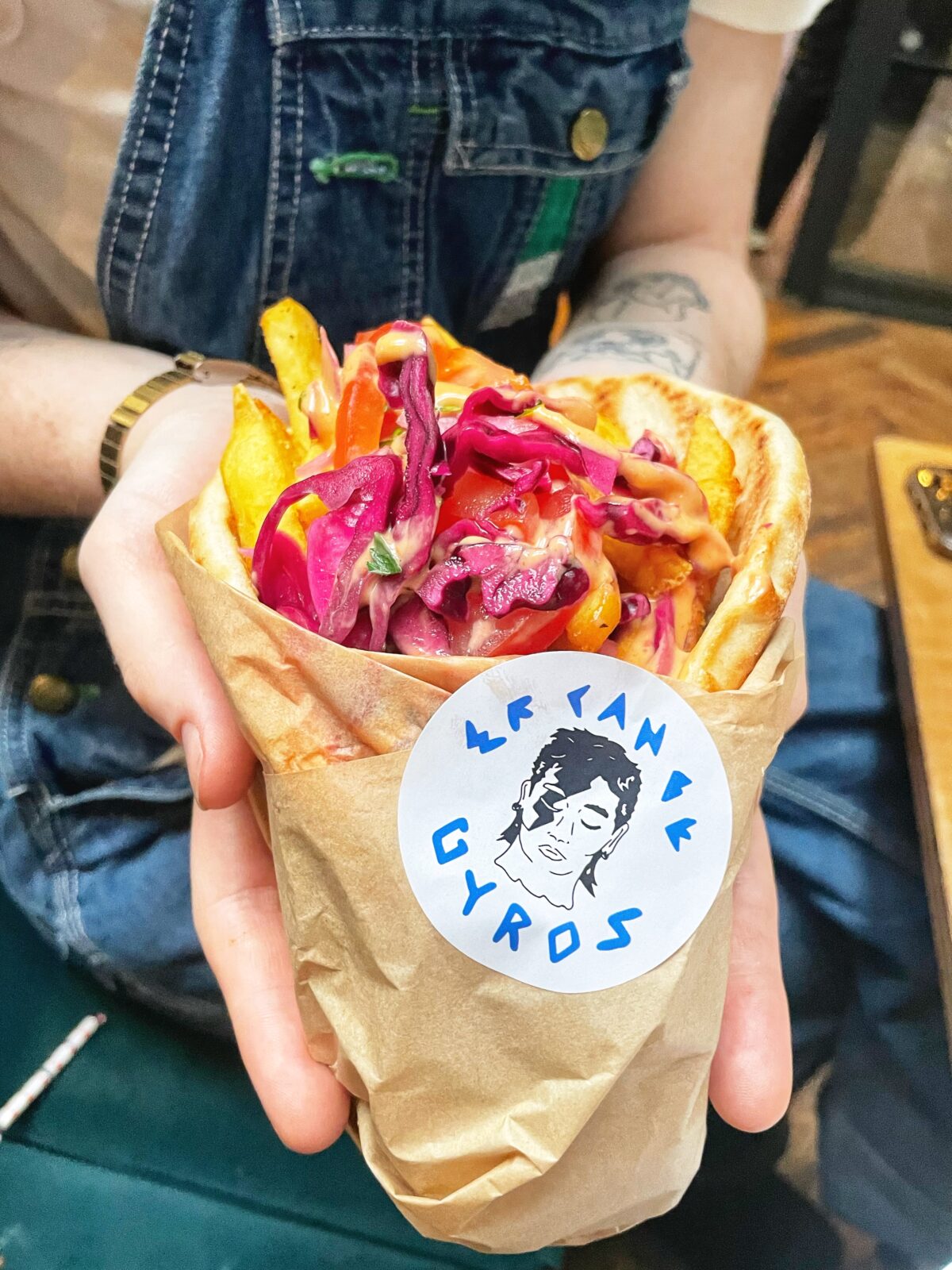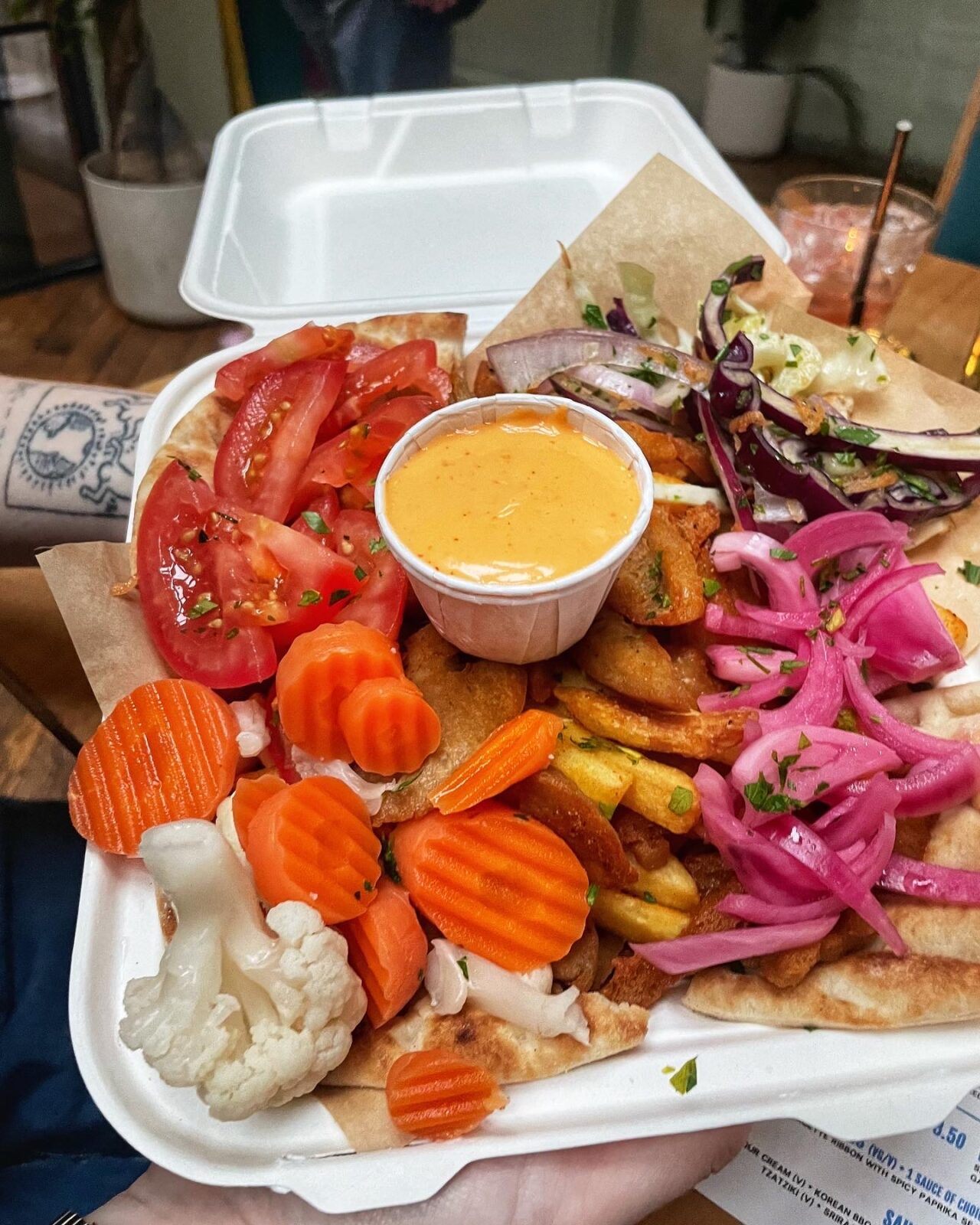 Elsewhere on the menu, you'll find platters like The Cosmos, made up of vegan chicken gyros, pickled veg, rainbow slaw, sriracha vegan mayo, tomato and seasoned fries, and The OG Overloaded, a meaty chicken version with crumbled feta, honey mustard, and smoked aioli sauce.
Add to that Firecracker Fries topped with smoked garlic aioli and smoked paprika, deep-fried courgette ribbons with a spicy seasoning, and a host of flavourful sauces including Korean BBQ, tzatziki, zesty sour cream, and Sriracha mayo, and you're well set for a boozy late-night scran.
Read more: The UK's largest Asian supermarket chain is coming to Manchester Arndale
Honestly, the new gyros at Yes are so big we were cradling ours like a baby. They also take some skill eating, due to their epic size. Really, though, that's what we want from gyros. So it's fair to say the kitchen here has more than delivered.
The pickled veg is on point, too, the bread pillowy and soft. All in all, We Can Be Gyros is perfect for filling up after a few pints (or fancy cocktails). Yes is always worth a visit, now we have another reason to go.
Featured image – The Manc Eats