Not all kebabs are created equal.
Contrary to popular belief, they're not always greasy, guilt-riddled monstrosities.
See Doner Haus for proof.
The latest addition to the Corn Exchange family specialises in kebabs and fine meats whipped up in Germany's great capital.
The first restaurant of its kind in Manchester, Doner Haus takes inspiration from the thriving food scene in Berlin, serving a wide range of dishes including veal and turkey doner kebabs, chicken schwarma, currywurst and schnitzel.
Customers can also take their pick from vegetarian platters, Mezze mixes and Bavarian meat boards, with a number of unique cocktails (the 'Bauhaus 1919' and 'Wunderbar') served at the bar alongside traditional German lagers, wine and bubbles.
Kiren Benning, Marketing Coordinator of Döner Haus said: "We love seeing the expression on our customers' faces when they take their first bite and instantly recognise that it isn't your typical high street kebab in a fancy setting".
"Manchester is an impressive city with a booming foodie scene and with a market similar to Glasgow, so we're hoping for a great reaction in the North to our food, drink, value and vibe."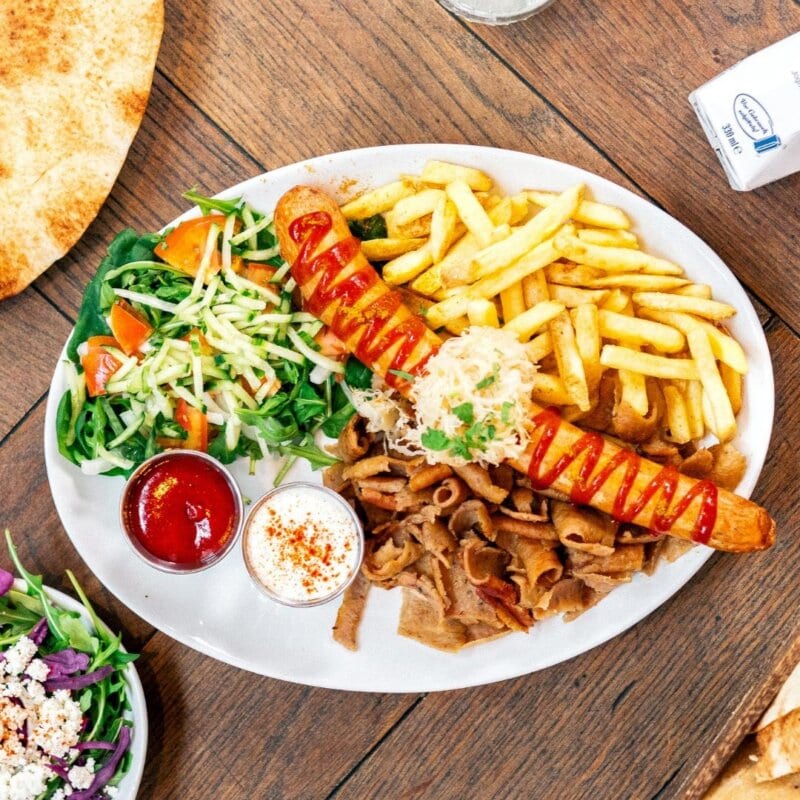 Liam Mooney, General Manager of Corn Exchange Manchester, commented: "We're delighted to welcome Döner Haus to the venue. Its unique menu will offer our customers a tasty new dining experience at Corn Exchange.
"With a modern dining proposition and menu, large portions and value for money, this restaurant is the kind of destination that people will want to visit regularly."
Doner Haus should prove another welcome addition to this aromatic, eclectic mini world within Mancunia that attracts diners from around the UK.
You will be able to book your slot on their website at some point this weekend, with a invitation-only private launch party happening later today (Saturday 8th).
Then, doors will officially open to the public on Monday 10th February. Check out their menu and get ready for a proper kebab!