Eats
An all-vegan pizza festival is coming to Manchester next month
There's an all-vegan pizza festival coming to Manchester later this year, bringing with it some of the best vegan cheese and meat alternatives going.
Taking place next month on Sunday 29 May, it will see the fully vegan pizza festival return to Manchester once again – bringing with it a range of different pizza styles spanning across the world from Detroit to New York, Naples and Rome.
Always ahead of the curb, the event is being put on by GRUB – the pop-up street food fair turned venue located over in Manchester's Green Quarter.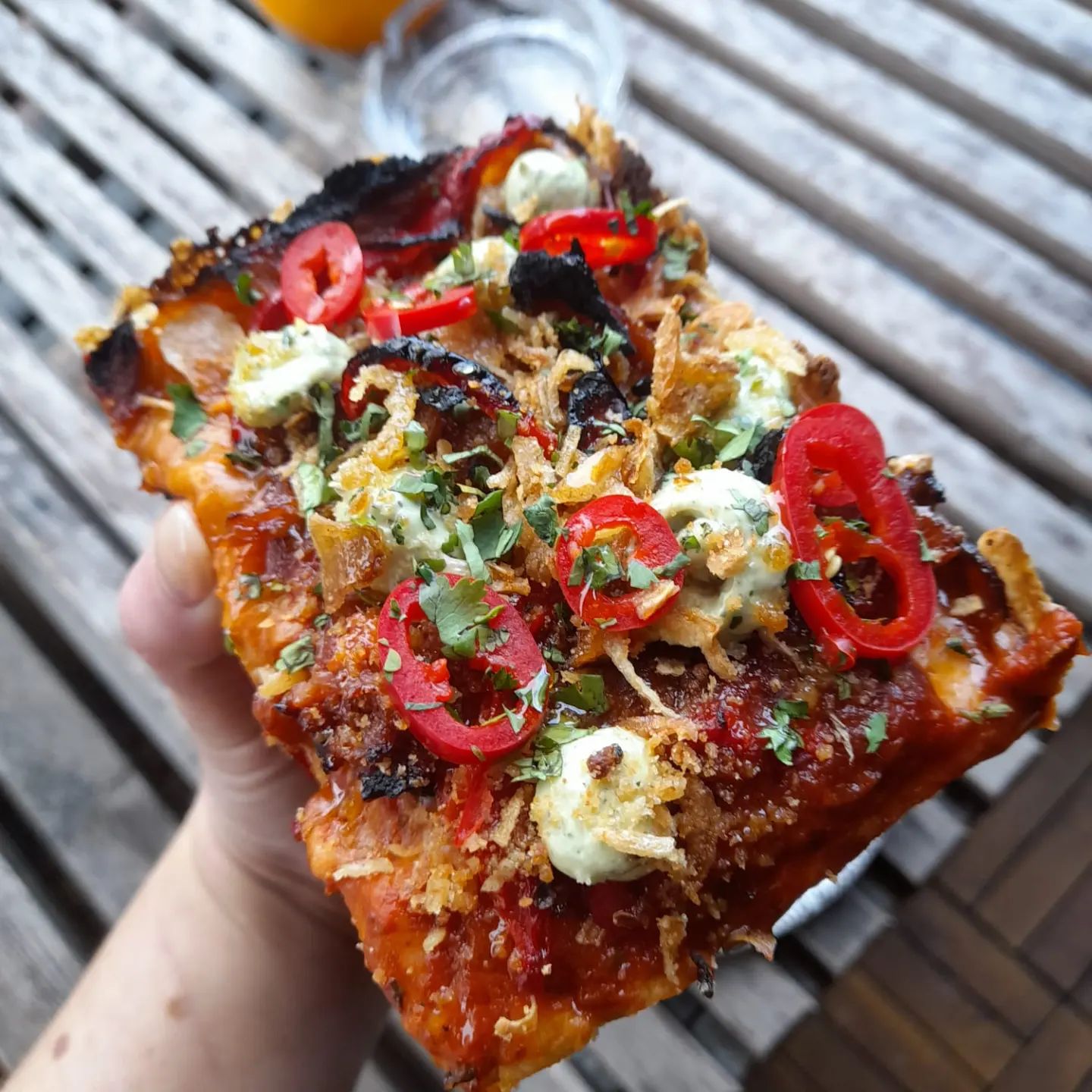 Here, vegans will be able to get their hands on a whole host of plant-powered meat and cheese substitutes – ranging from vegan n'duja and pepperoni, to ham to mozzarella.
A number of popular Manchester pizzerias will be taking part, including newly-opened Chorlton pizzeria Lucky Mama's, Four Side Vegan Pizza, and NYC-style slice slingers Bakehouse 32.
They'll be joined on the day by Clitheroe pis-slingers Marley's Pizza and local Italian dessert champions, Paradiso Authentic Italian, who'll be serving up vegan-friendly portions of tiramisu and other traditional favourites.
Lucky Mama's will also have a selection of vegan pasta for sale on the day.
Elsewhere, there'll be a fully vegan bar serving up guilt-free beers, wines, cocktails, soft drinks, and spirits, so no matter what takes your fancy there'll likely be something to sample.
Tthere'll also be live music and entertainment with DJs and other artists performing both inside and out throughout the afternoon.
What food will be available from traders on the day?
– Bakehouse 32 will be serving New York style slices
– Four Side Vegan Pizza will be serving Detroit style pizza
– Lucky Mama's will be serving traditional Roman pizza plus freshly made pasta
– Marley's Pizza will be serving authentic Neapolitan style wood-fired pizza
– Paradiso Authentic Italian will be serving vegan tiramisú and other desserts
How do I get tickets?
Taking place on Sunday 29 May from 12 to 6pm, the vegan pizza festival is not ticketed but large groups are advised to book a table in advance to avoid disappointment. To find out more, click here.
Feature image – Lucky Mama's