Eats
Greggs is opening a new bakery on Market Street in Manchester… a one-minute walk from TWO other Greggs
Spoilt for choice.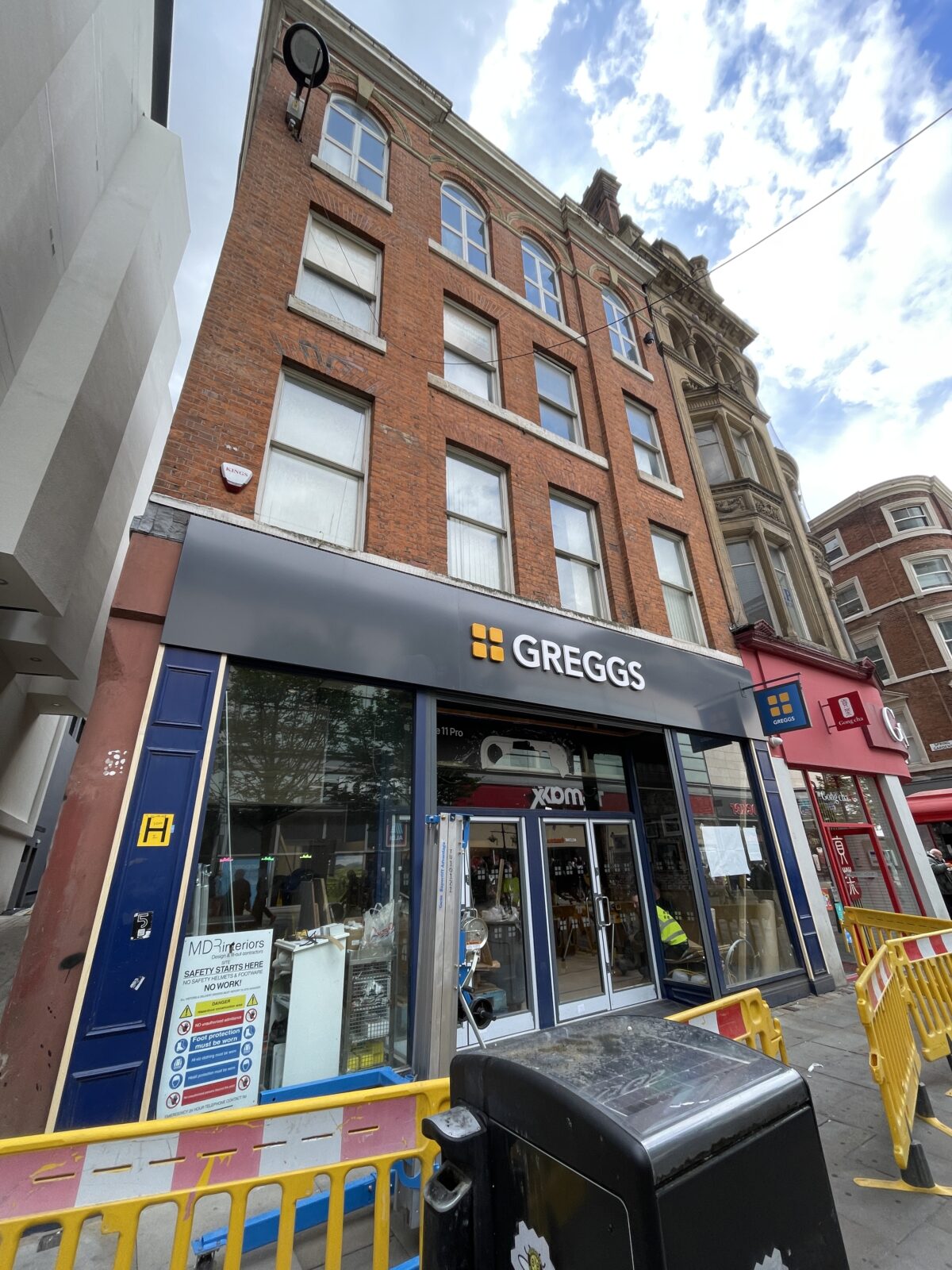 Greggs is opening yet another one of its bakeries in Manchester – this time just a one-minute walk from two other existing sites.
It appears that us Mancs just can't get enough of their bargain sausage rolls, steak bakes and doughnuts.
Signage has already appeared on the unit on Market Street, right in the heart of the city centre.
It looks like Greggs is almost ready to take over the former Carphone Warehouse unit, between Barclays and Gong Cha.
Which is good news, because there was such a trek between the nearest bakeries… which are exactly a one-minute walk from the new location.
It joins nearby sites inside the Arndale itself, and another just off Piccadilly Gardens, and another on Cross Street, and another on Mosley Street.
We can now safely say there's a Greggs on just about every corner in Manchester.
Greggs is arguably one of the UK's biggest success stories, going viral for its treats like its vegan sausage rolls, its Primark clothing collaborations, and its pop-up restaurants.
There's no indication of when the new Market Street store will open, but it seems to be taking shape fast.
Greggs just recently launched its next vegan special, a plant-based take on its popular Mexican-inspired bake.
It uses chicken-free pieces, mixed vegetables and Mexican style tomato sauce, packed into a deliciously crispy pastry case topped with a cheese-flavour crumb.
Featured image: The Manc Group