Eats
Manchester's tiniest wine bar has opened inside a village of shipping containers
Le Social has opened a new wine bar inside Pollard Yard - and it's magical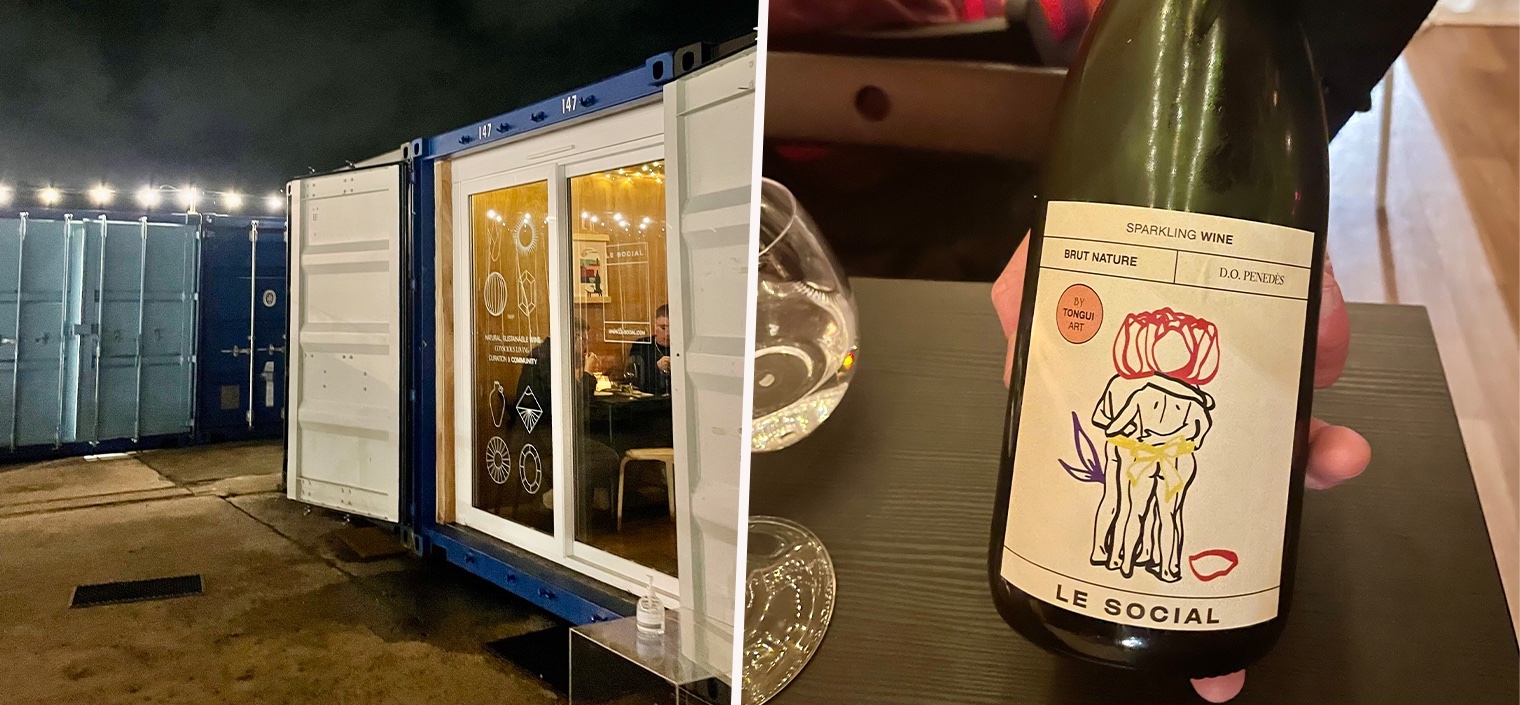 Hidden away in a village of shipping containers on the outskirts of Ancoats is one of Manchester's most gorgeous new drinking experiences.
The natural progression from an at-home wine delivery service started during lockdown, the new bar takes the name 'Le Social' to a whole new meaning.
It's truly impossible to spend an evening here without being drawn into conversation with those around you, and that's exactly the point.
With room for just six covers inside (nine at a push), it's wonderfully intimate.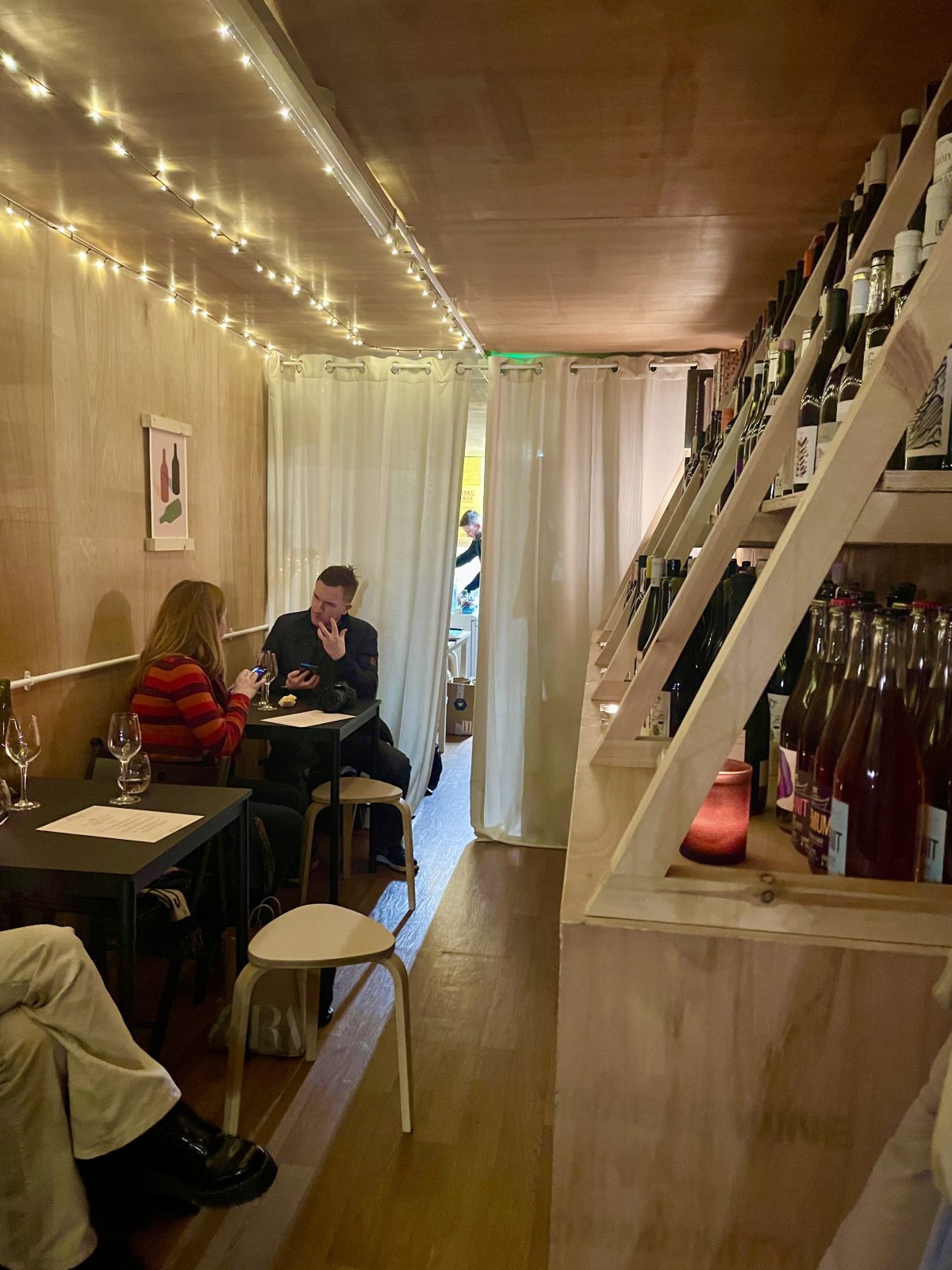 The walls are lined with beautiful bottles of wine, in fact, there's probably more room dedicated to the wine than the guests – but that only adds to its charm.
Tucked away behind a muslin curtain, owner Jerome bustles in the kitchen preparing small plates which, just like the majority of the wine list, are created using responsibly sourced ingredients from French, Spanish and Italian producers.
The first bottle, Le Social sparkling, is a wine hand-selected by Jerome from a vineyard high up in the mountains just inland of Barcelona. Very dry with lots of acidity, technically it's a cava but as he says it's a "high spec" one.
With no sugar added, it's very fresh and floral, sitting somewhere between Champagne and prosecco.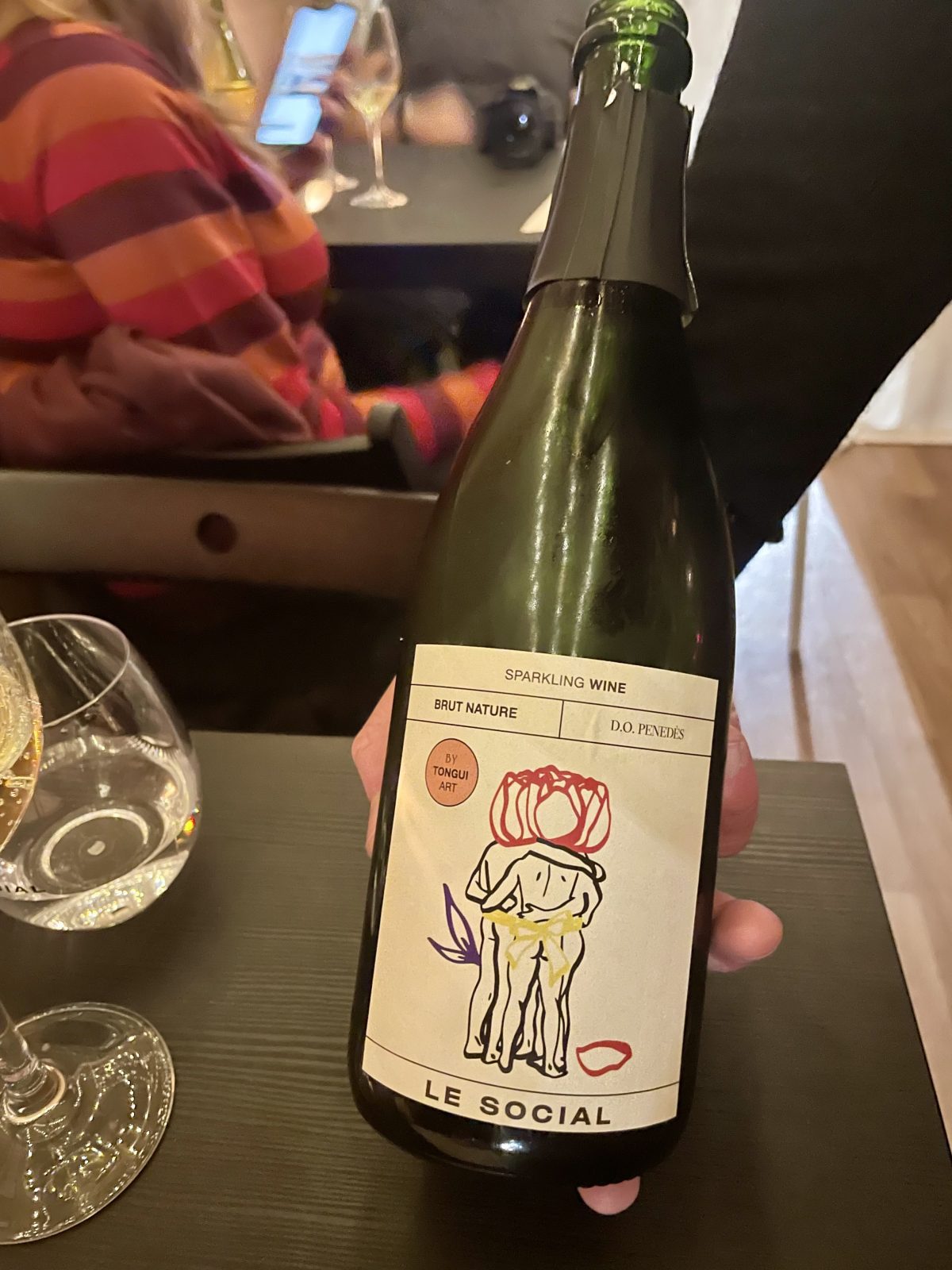 There's a great story about the label, designed by Jerome's friend – an artist and Go-Go dancer for Manchester's queer block party for all, Homoelectric, called Tony Sanchez.
Showing us the design, he tells us: "During lockdown, he was clearly missing cuddles very much so he was drawing lots of erotic drawings […] I really liked what he was doing and I picked the more PG 13 one, which is just a nice innocent cuddle between a few different people".
Their heads are replaced with flowers, and the colours – mostly red, yellow and black – echo the artist's own Spanish background, as well as the heritage of the wine, but there also nods to time spent in Japan through the calligraphy.
Jerome adds that he intends to showcase more of Tony's work in an exhibition later this year, at which point the PG 18 illustrations will also be revealed – drawing a collective laugh from our little groups of twos and threes.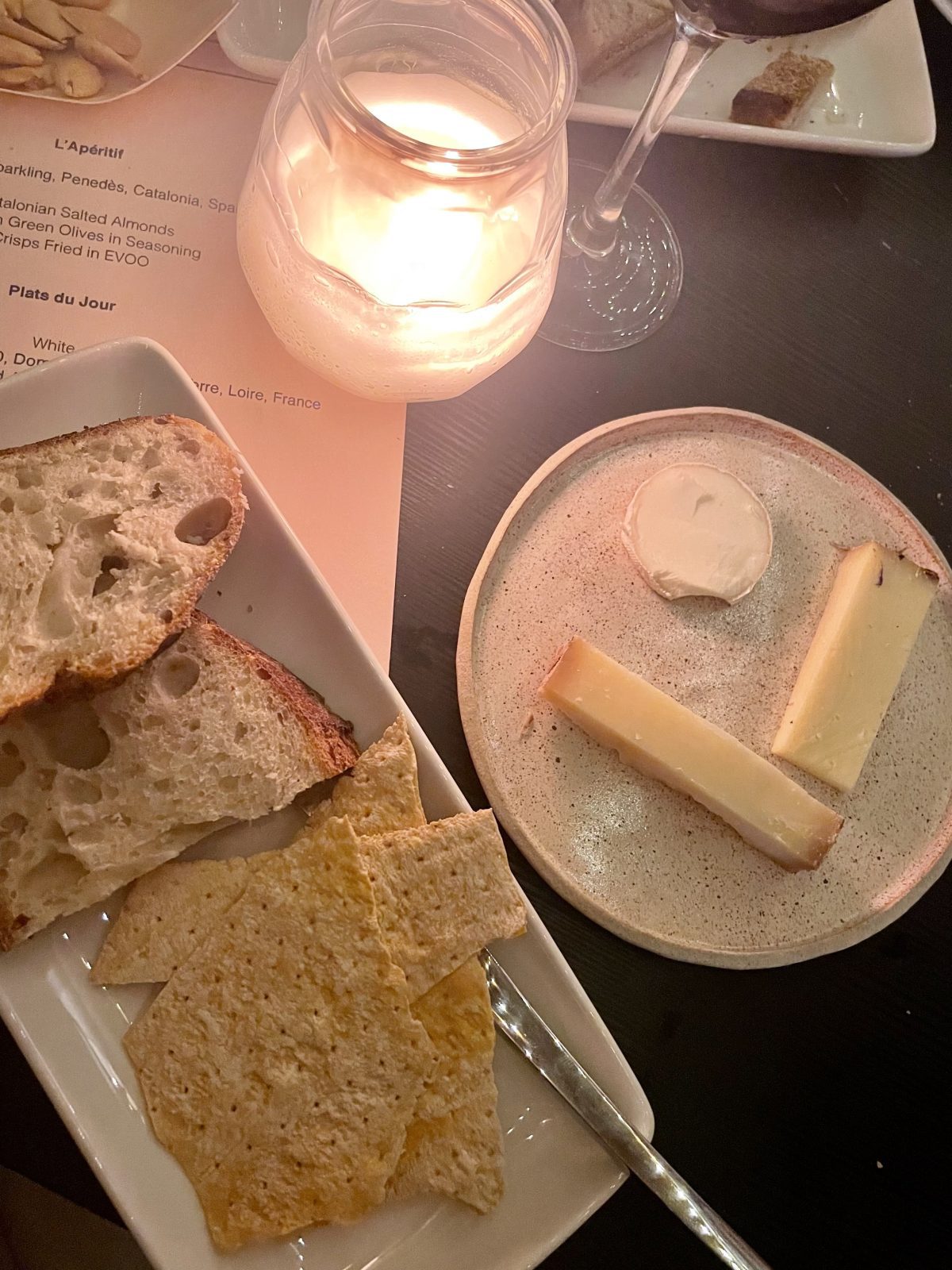 Served with crisps, also from Catalonia, plump green olives and salted almonds, Jerome tells us that the idea behind the pairings is designed to mirror how it's done in France or Italy.
Borrowing on the tradition of aperitif or aperitivo, where typically you might meet with friends after work for a few drinks, order a few nibbles (or, as is the case abroad, receive them complimentary), all the plates are small but delicious. Perfect for picking at.
As we progress through the wine list, more plates appear.
Grilled artichoke halves are served with an easy-drinking Muscadet from Jerome's hometown, and as it's poured, we hear how in his village you'll often tip out of the rave in the morning down to the market to drink this in shots along with oysters until you feel revived and ready to go again.
Olive oil is in plentiful supply. First in the crisps, then on the artichokes, then with aubergine fillets – served alongside a gorgeous French Divay.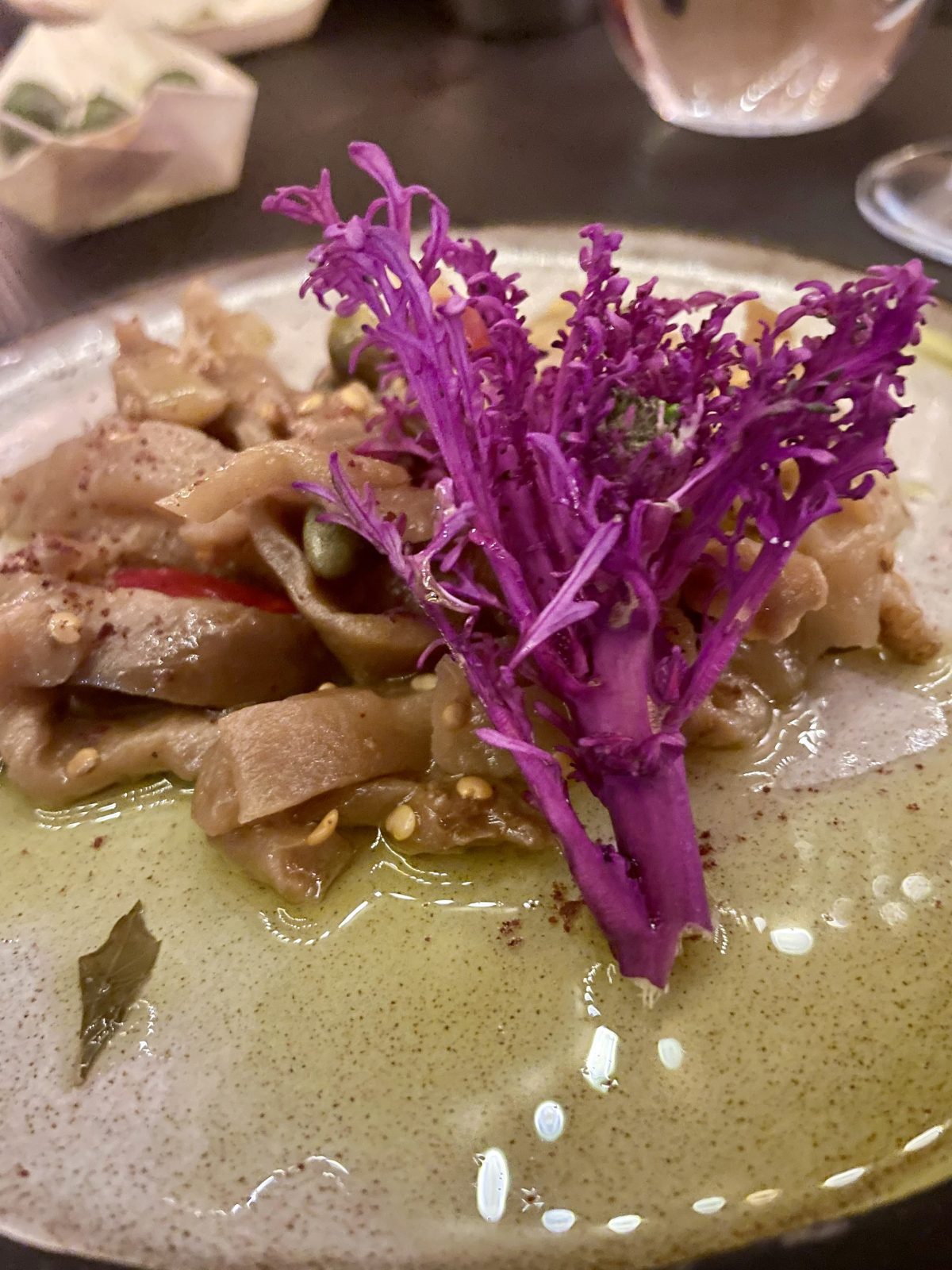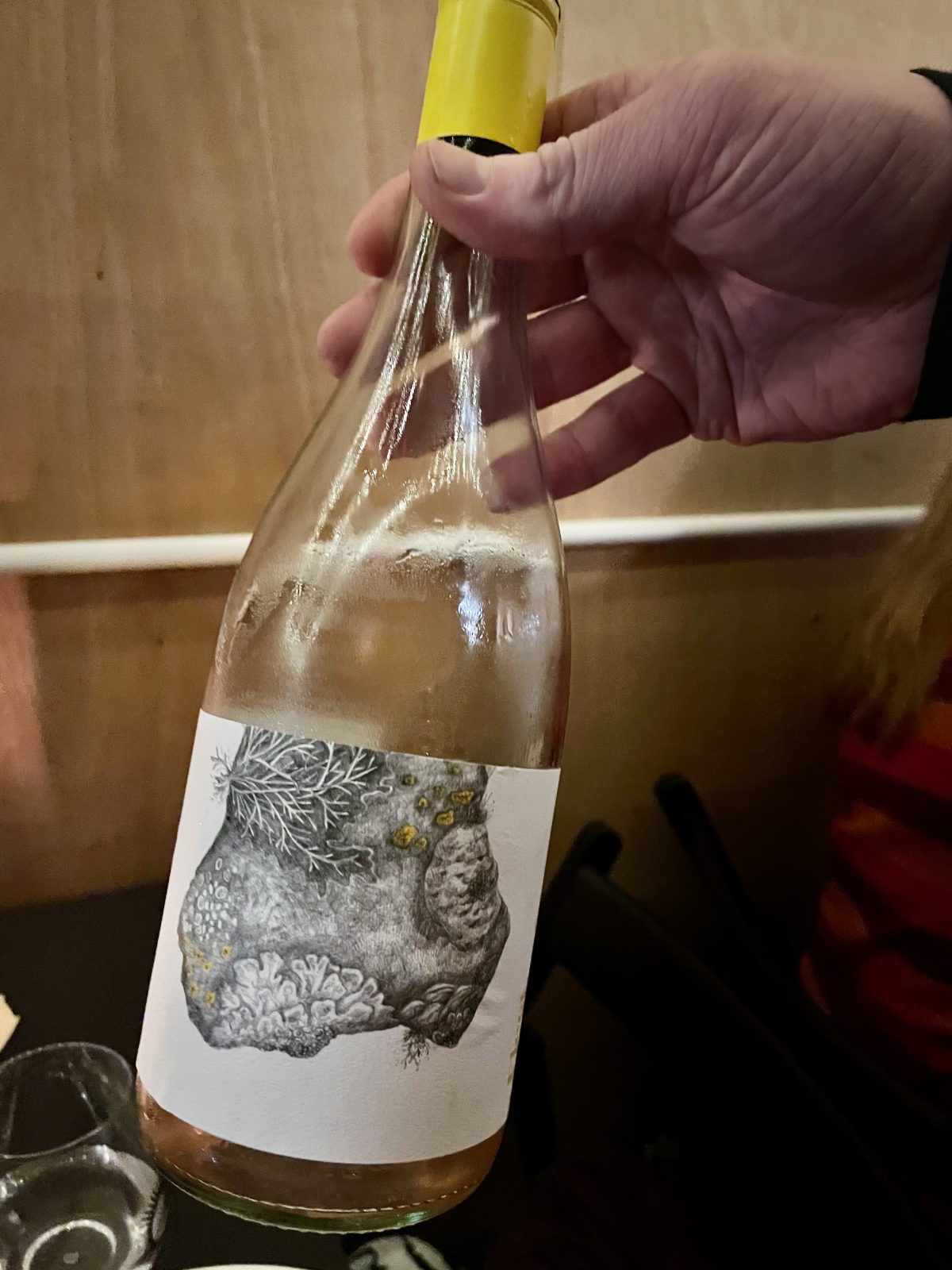 Next, an orange wine with tuna fillets (served in yes, more oil) – made in the red wine skin-on style, using white grapes to create a beautiful peachy colour. It all goes down a treat.
Taking a break for a cigarette, we wander out into the shipping container village and realise just how much of a secret this place really feels.
Despite being just a ten to fifteen-minute walk from the city, it's very dark and quiet, with the exception of a lone drummer practicing nearby in another container.
Festoon lights line the courtyard, and there's a little picnic bench table on which we enjoy wine as we shorten our lifespans.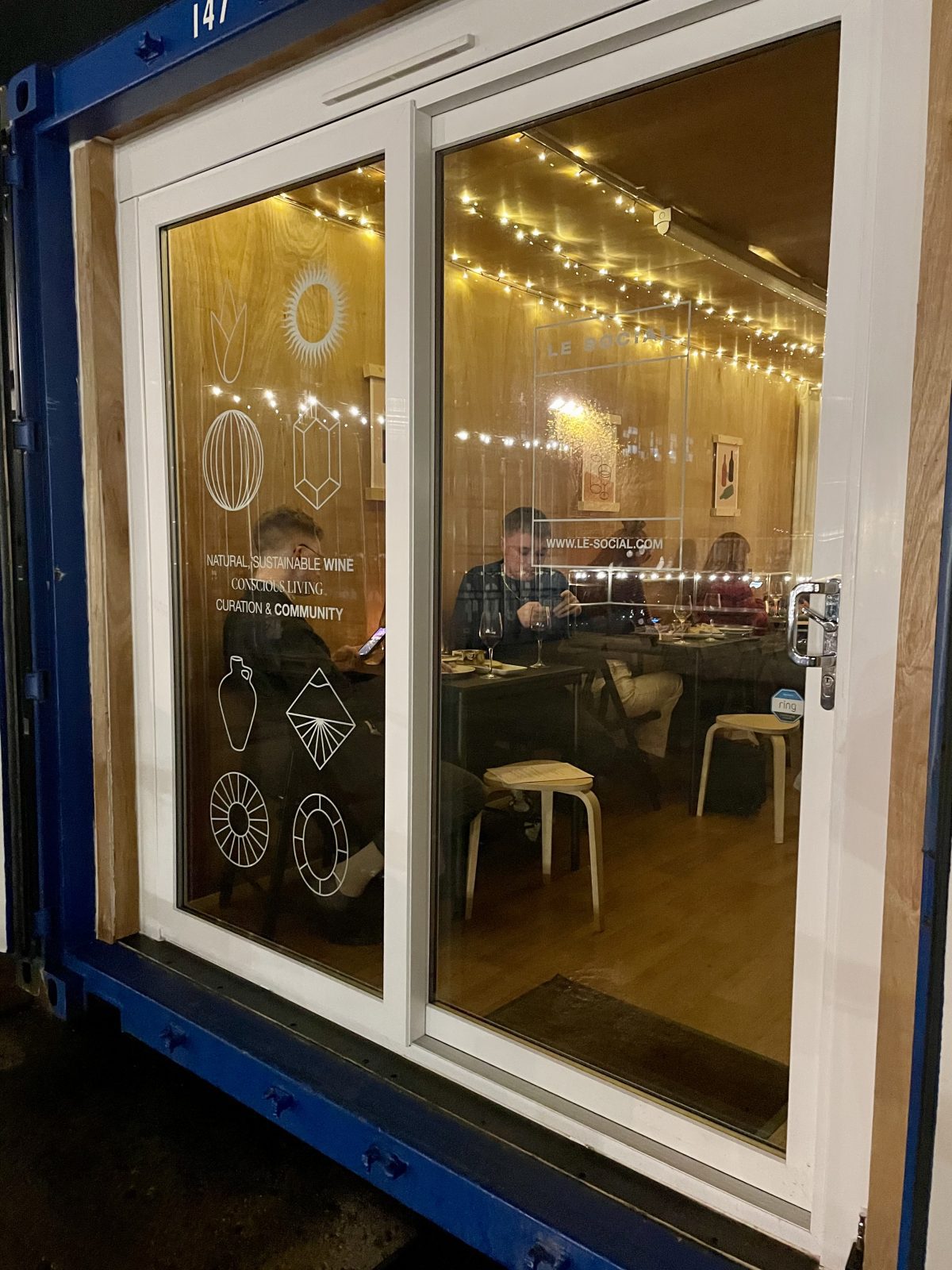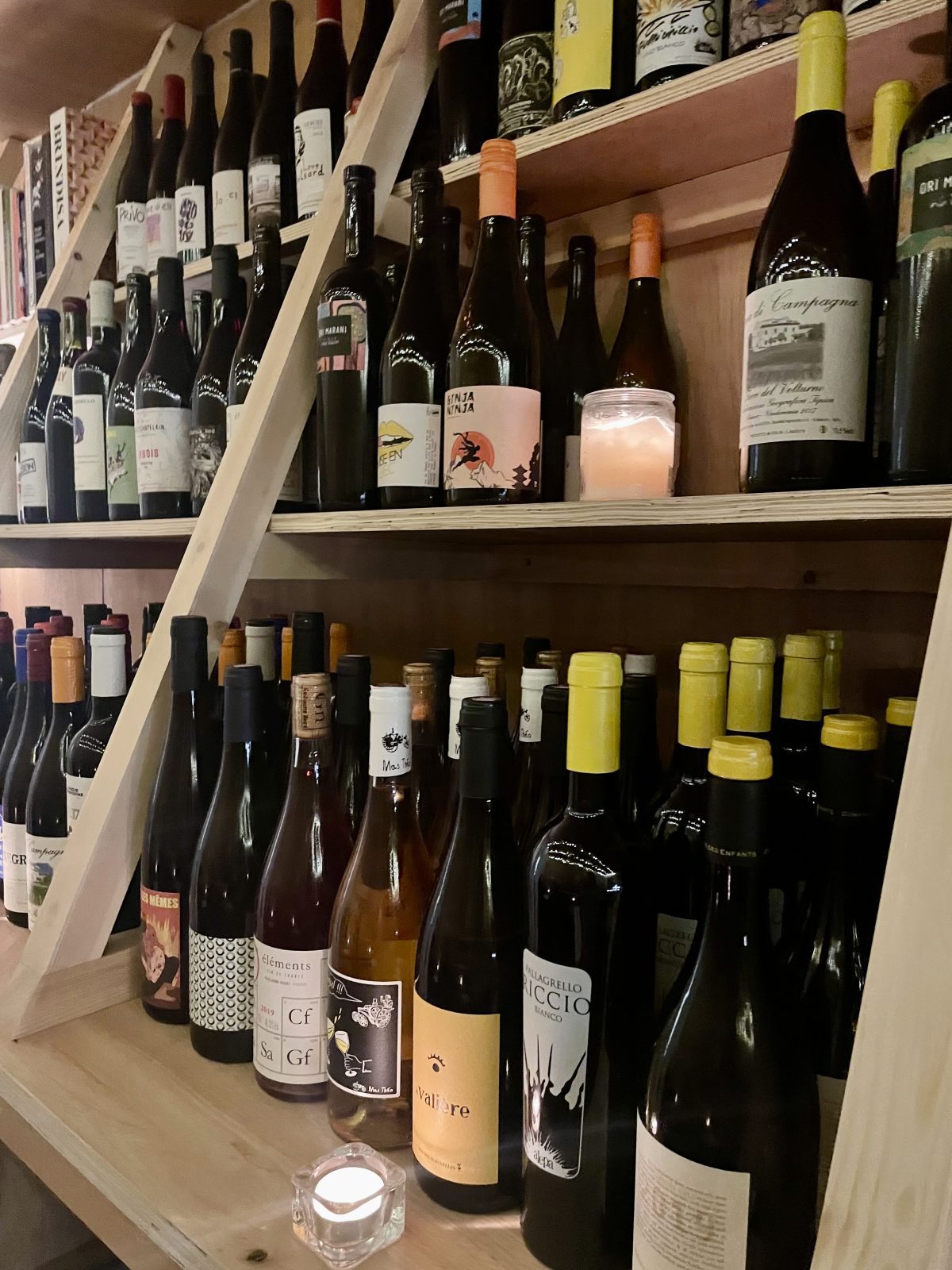 In the summer he hopes to extend more outside, telling us the patch gets the sunlight throughout most of the day. We expect by then this spot will be heaving with outside tables all drinking and laughing, but for now it feels very under the radar.
A great place to come to impress a date or any lover of fine wine. Jerome is the only retailer in Manchester dedicated to sourcing high-quality organic wines – albeit not everything on the list is so.
He also sets great store by parity in his producers, proudly telling us that at least half the list is created by female winemakers or couples.
New to the scene, visiting Le Social feels like being let into a beautiful secret.
Open on Saturdays only between the hours of 2 and 10pm, expect an ever-changing menu of natural wines, deli boards and continental plates.
Booking is essential due to the size of the space. You can message Jerome through the Le Social website here.