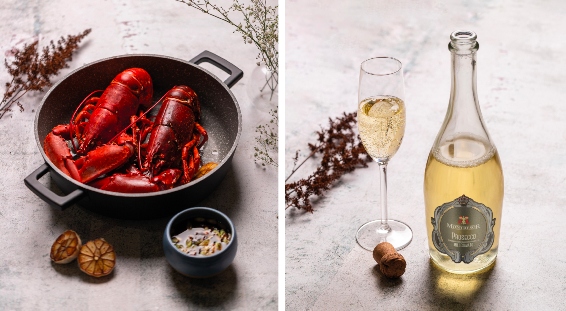 Over the past year, we've gotten pretty damn good at finding ways to enjoy a classy night within our own four walls – whether that's draping the house in fancy decor or getting dressed up simply to eat at the kitchen table.
But the most romantic night of the year is fast approaching, and many of us need to up the ante.
It's still unlikely we'll be able to head out for a fancy meal by February 14. But, thanks to HOME-X, there's still a way to enjoy a luxury night in with your significant other.
The ecommerce service has teamed up with new brand Lobster Inc to deliver delicious seafood feasts to doors around Manchester just in time for Valentine's.
Available to pre-order from January 19 for February delivery, Lobster Inc is described as "premium quality native Lobster", dressed and ready to enjoy with sides and a bottle of bubbly.
Each Lobster Inc box will include two whole Lobsters, served with a Vietnamese dressing plus two side dishes including a Warm Parmentier Potato Salad and Asian Style Noodle Salad with Cucumber, Chilli and Coriander.
The course is paired with a bottle of Montresor Prosecco Millesimato Extra Dry from Veneto, Italy.
Valentine's Day 2021 might just be saved after all.
Orders can be placed exclusively on HOME-X up until Friday 26 February 2021.
Learn more online.