Eats
Man recreates Krispy Kreme original glazed donuts at home and this is how
[siteorigin_widget class="SiteOrigin_Widget_PanelImage_Widget"][/siteorigin_widget]
[siteorigin_widget class="SiteOrigin_Widget_PanelText_Widget"][/siteorigin_widget]
Eats
New survey reveals one in six Brits would rather have a curry than a Christmas dinner

Emily Sergeant
One in six Brits would apparently rather have a curry on Christmas Day in place of a traditional roast dinner, a new survey has revealed.
With December just a few days away now, it won't be long before we all sit down to tuck into what is always one of the biggest and heartiest meals of the whole year – but, if the results of a new survey is anything to go by, for a good chunk of Brits, this year's Christmas feast won't be the typical roast turkey that tradition's always called for.
Instead, one in six would rather stray off the beaten track and opt for an Indian instead.
After a shocking survey by Next revealed last year that more than 12 million Brits think Yorkshire puddings belong with your Christmas dinner, around 1,000 UK adults have been polled by instatprint this time around to discover what's making it on the festive feasting plate in just a few weeks time.
And, as to be expected, some weird and wonderful food combinations feature on the list, with over a third of Brits apparently planning on having sausages instead of the usual Christmas meats, and chips and beans also seem to be on the menu for the fussier eaters among us too.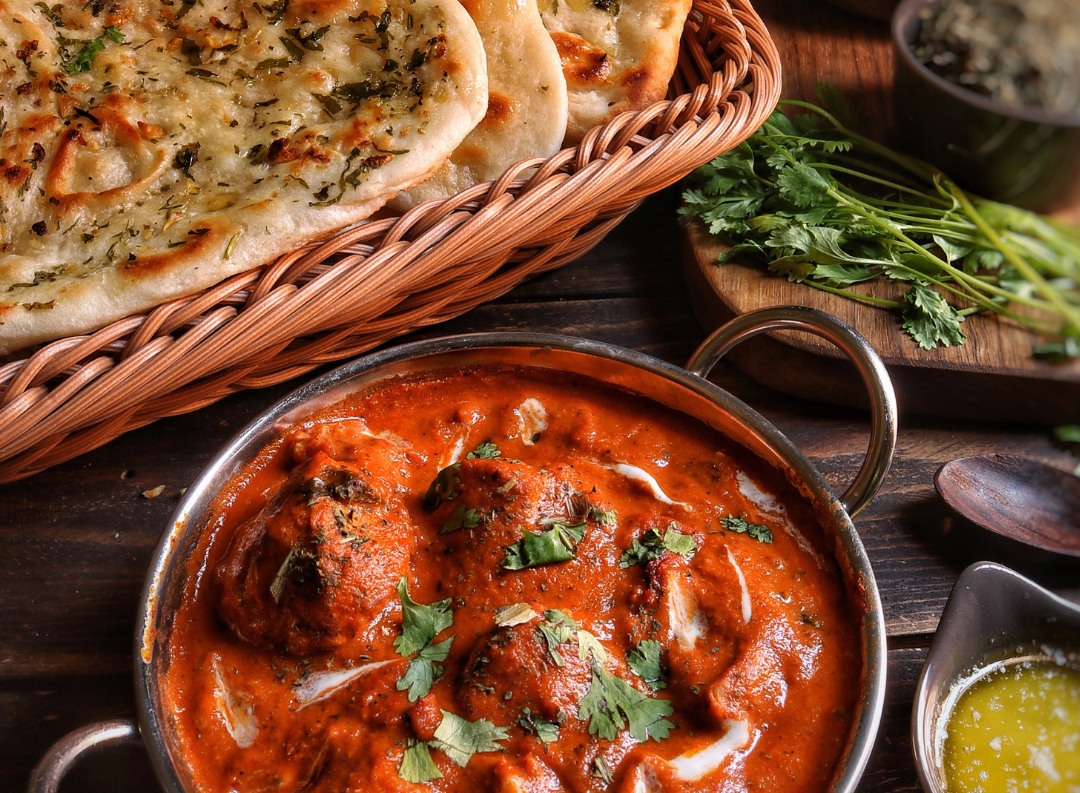 Chicken nuggets, eggs, caviar, goat's cheese, haggis, and chimichurri were some of the other rogue choices given by some of the survey respondents.
Then, when it comes to the accompanying sides to the main event, 11% even revealed they plan on tucking into some macaroni cheese with their Christmas dinner this year, with another 11% sharing that mushy peas are a must on their plate too.
17% of Brits will be enjoying mustard, 13% will be squirting ketchup on their roast, and 7% will apparently be enjoying a dollop of mayonnaise too.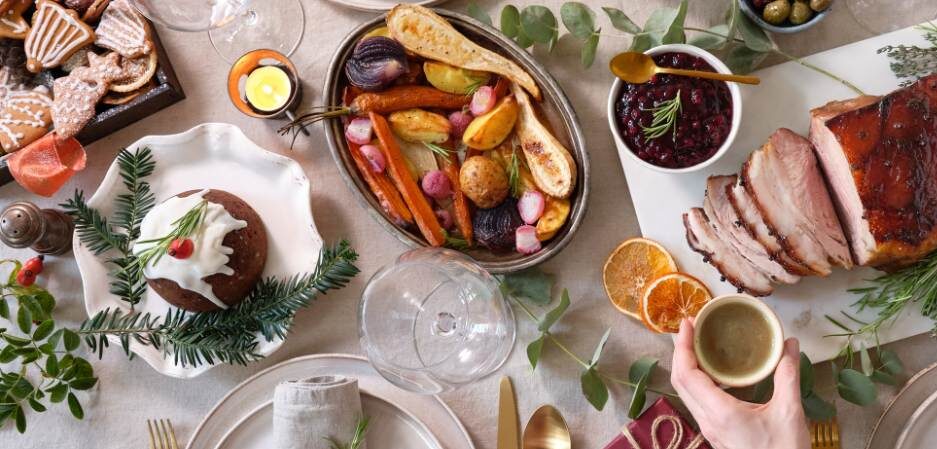 But while some clearly like to freestyle their Christmas dinner and pop whatever they fancy on the plate, others are apparently ditching the norm all together, as the survey has revealed that only half of Brits are set on having their traditional Christmas dinner this year.
As mentioned, almost one in six would much rather tuck into an Indian curry, but not only that, 6% of us would rather have a Chinese, 5% would enjoy Mexican, and another 5% would opt for tapas if it was an option too.
Read more:
4% of Brits shared they would enjoy a pizza, and another 4% said they'd rather tuck into some tasty Greek cuisine instead.
What's tradition for anyway, right?
Featured Image – Kalyani Akella (via Unsplash)
Eats
Five golden tickets with massive prizes are being hidden in cakes in Manchester

Daisy Jackson
A Manchester cafe is giving away massive prizes in a Willy Wonka-style giveaway, with golden tickets hidden in its cakes.
Loaf MCR, which has sites on Oxford Street, Affinity Living, and in Selfridges Trafford Centre, will be hiding the golden tickets beneath its mini loaf cakes.
Anyone lucky enough to find one will win prizes including two tickets to see Jason Manford with a chance to meet him, a meal for four at Bundobust, and a Birthday Party Cake Package worth £200 from Loaf.
The golden tickets are going to be hiding underneath Loaf's Willy Wonka-inspired special loaf, a super-chocolatey chocolate sponge with a smooth ganache centre and a white chocolate-infused buttercream.
The cake is then topped with colourful sweets inspired by Roald Dahl's classic tale, like a swirly lollipop, fizzy sweets, popping candy and pink mushroom foams.
A golden ticket sticker will be hidden in five of the £4.50 loaf cakes between Monday 27 November and Sunday 10 December.
Loaf MCR wants to spread a little festive cheer as Christmas approaches and is offering Mancs five chances to win big.
As well as the three massive prizes already announced, there are still two top-secret rewards to be revealed.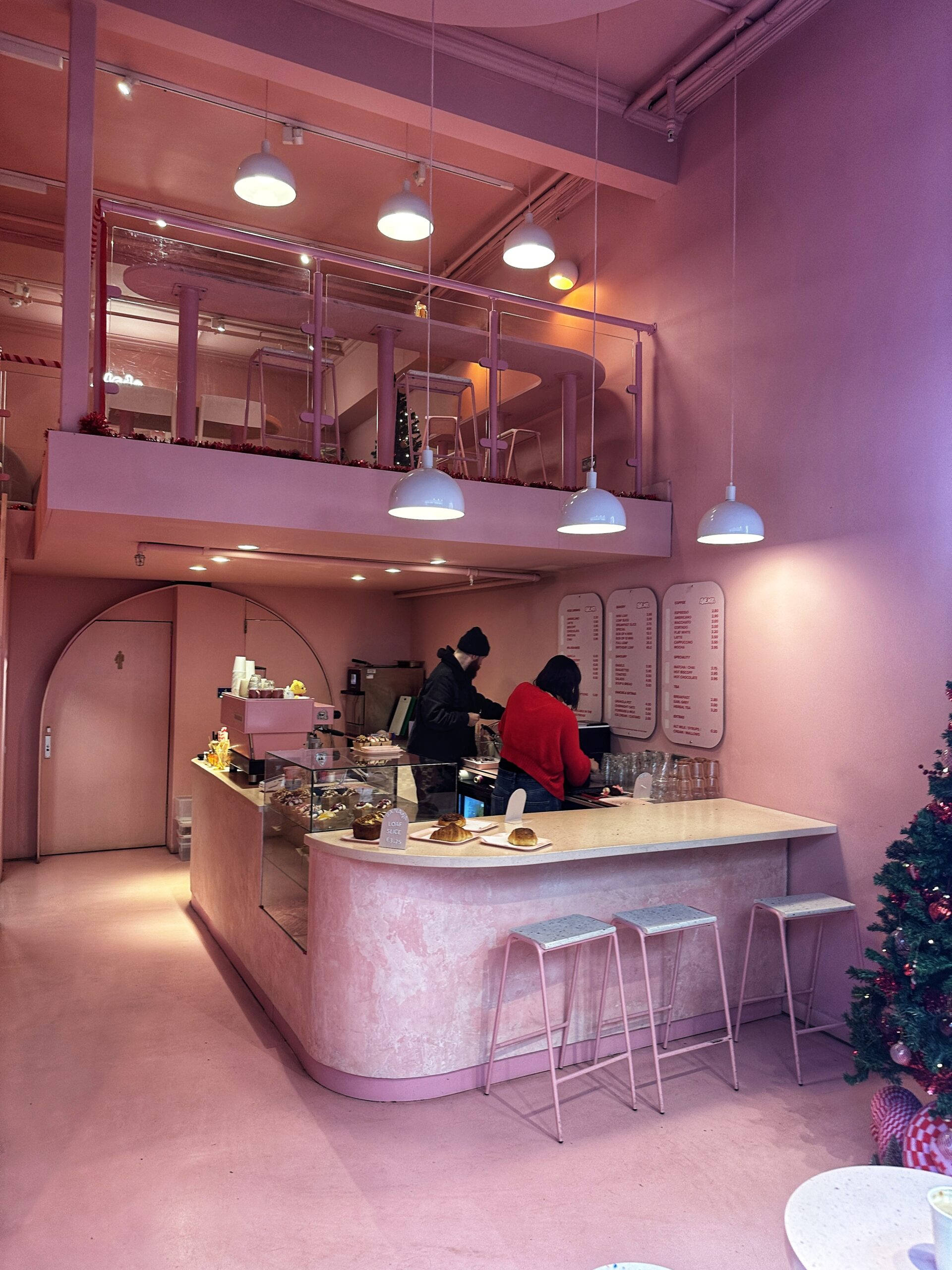 Aiden Ryan, founder of Loaf MCR, said: "We love to play with nostalgia and Willy Wonka gives just that! We love that we can infuse Christmas with a little bit of magic.
"At Loaf, we believe in giving people great experiences, and what better way than to start the Festive season with a treasure hunt?
"We've partnered with some great Manchester businesses to make this happen!"
There'll be a limited number of the special-edition Willy Wonka loaf cakes available.
Once all five golden tickets have been found, there'll be one last chance to win 'The Golden Key', which will get you free coffee and cake from Loaf MCR for a year.
But you won't be able to find the golden key through cake – this prize will be given to someone nominated by the community of Manchester, and will reward someone who deserves something special this Christmas.
Prizes including in the Loaf MCR Willy Wonka giveaway
A Birthday Party Cake Package worth £200 from Loaf MCR, including 50 mini loaf cakes and a birthday cake.
Ultimate Christmas Dinner for four at Bundobust, Indian street food and craft beer specialists, to taste their festive menu. (Yes, your first drink on the house too!)
Two tickets to see Manchester's favourite comedian Jason Manford live at the AO Arena and a meet and greet.
Two more prizes to be revealed this week…
The Loaf MCR x Willy Wonka giveaway will run from Monday 27 November until Sunday 10 December.
Read more
Featured image: The Manc Group