Eats
Manchester Union Brewery launches two new brews to support the city's music venues
'After Dusk' and 'Pivot' feature some of the characteristics that make the original Manchester Union Lager so popular.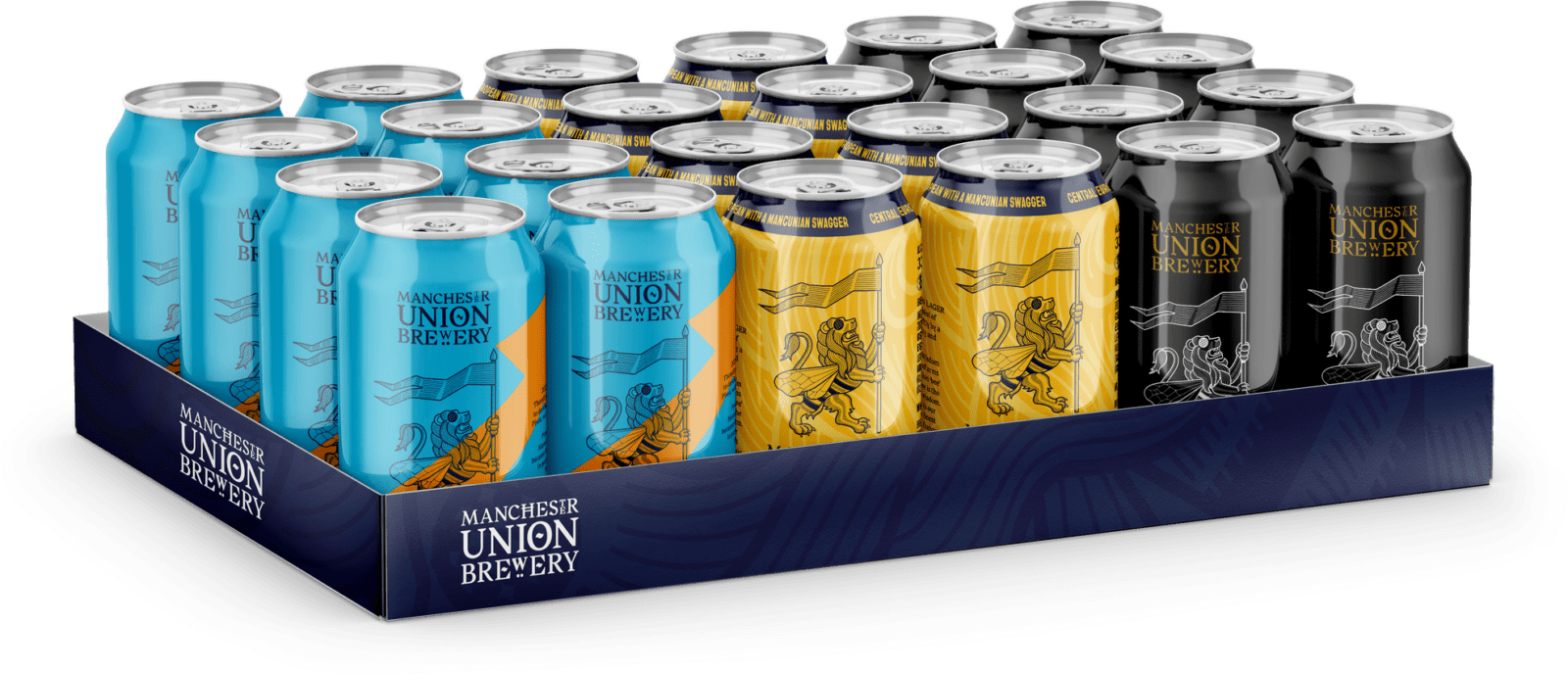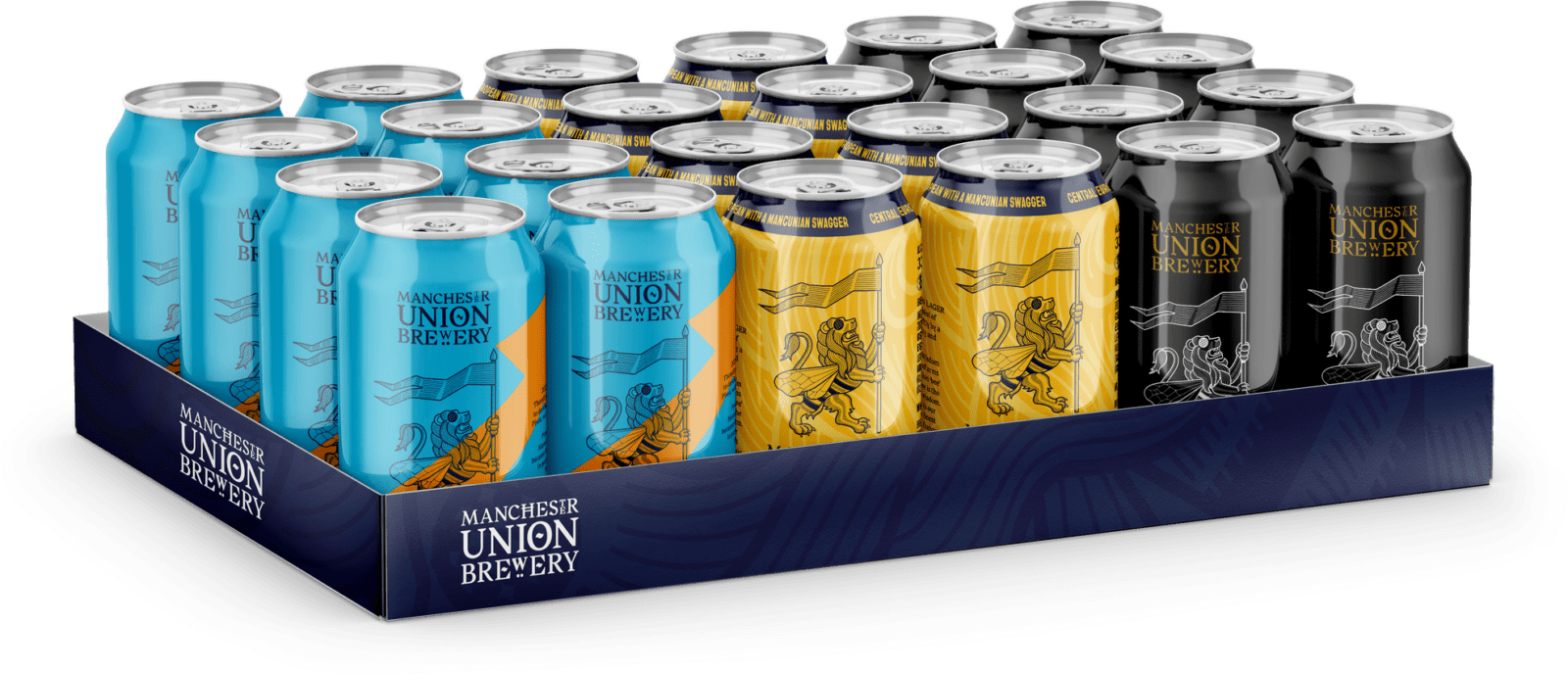 A local brewery has today announced the launch of two new brews in support of Manchester's struggling independent music venues.
Manchester Union Brewery's two new brews – a black lager named After Dusk, and Pivot pale ale – have been created in its brewery in Manchester Piccadilly and feature some of the characteristics that make the original Manchester Union Lager so popular.
Both brews are available for delivery right across the UK.
After Dusk – originally brewed as a special for the UK's biggest lager festival, We Are Lager – is a class Bohemian lager, and favourite of the brewery. As described by Manchester Union Brewery as an "often misunderstood style", black lager is easily drinkable and massively refreshing, with a complex malt bill that delivers bready and dark fruit flavours with "a classic saaz hop bitterness" recognisable from the brewery's original lager.
Created in collaboration with some of the city's top independent music venues, thanks to the breweries connections to the music scene, After Dusk plans to shine a light on, and continue to drive awareness of Manchester's favourite venues during these testing times.
Each can of After Dusk will show iconic images of venues including the Albert Hall, Hidden, Band on the Wall, Matt & Phred's and Mint Lounge, with a QR code that can be scanned on a smartphone to take drinkers to the venue's website.
There they will be able to access live streamed events, gig tickets and radio stations whilst the venues are unable to open.
While the brewery originally planned to focus solely on brewing good lager, due to tank space and the length needed to brew (three times longer than ale), the ongoing Manchester and national lockdown has meant that the business has now needed to pivot and expand its offering.
The second new brew – Pivot – is a take on the classic Manchester Pale Ale, but using central European malt and hops, which a style that became the staple of the region thanks, in part, to the soft water the city enjoys from the Lake District.
A pale ale meets lager, the brewers add pilsner malt to the bill to help keep it crisp whilst blending aromatic, tangerine-like German hallertau mandarina hops with a citrusy British Chinook, to deliver a full flavoured ale.
All the refreshment expected from a lager, jam-packed with the flavour synonymous of a pale ale.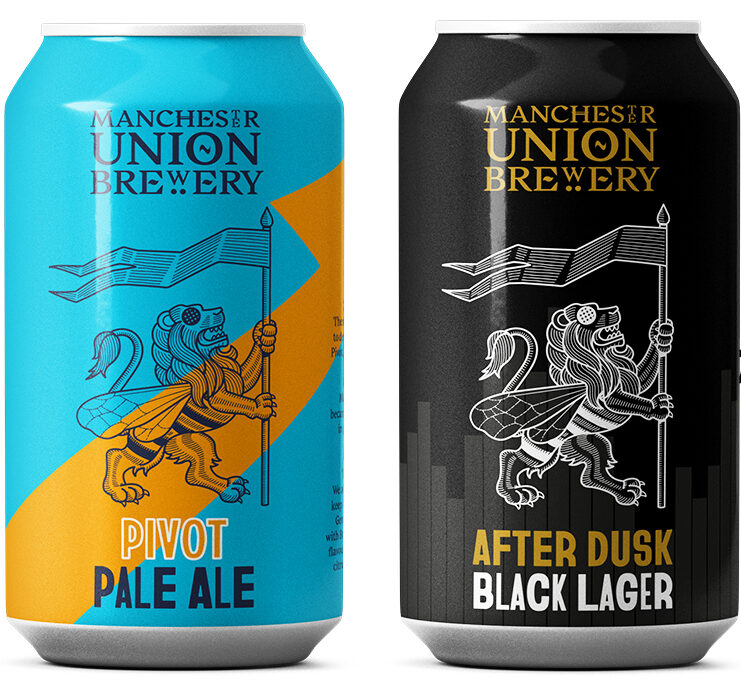 Speaking on the launch of the two new brews, Will Evans – Co-Founder of Manchester Union Brewery – said "We've previously made a range of kegged lagers from pilsners to red lagers, black lagers and Oktoberfest lagers, just never in cans, but the addition of the pale ale is an unorthodox step for a lager brewery.
"We always planned to eventually do a wider range of beers, and with Manchester being in lockdown virtually continuously since March, we thought it would be a prudent move to pivot into ale earlier than planned – hence the name.
"We wanted to be able to develop a wider selection of beers for people to enjoy at home over the Christmas period and beyond, now people can buy a box of twelve beers which contains four of each different beer, each with its own unique style."
Other Co-Founder Jamie Scahill added: "As a brewery we have close connections with the music scene as many of our friends are DJs, play in bands, run club nights and I personally know how hard it's been as I run my own club night, Funkademia, and music festival, Highest Point.
After Dusk offered a perfect opportunity to support Manchester's independent music venues during these testing times, and If just one more person clicks a link and buys a ticket then we feel we've helped."
___
Each new brew will be available in cases of 12 cans for £26.58, or 24 cans for £48.67 from 6pm on 23rd November, and there will also be mixed cases containing original lager, pale ale, and black lager for the same cost.
Prices include delivery to mainland UK, and is expected within 48 hours.
You can find more information and get your hands on the two new brews via the Manchester Union Brewery website here.