Eats
Northern Soul's Christmas DIY kits and competition to win free BLACK CARD
For the first time ever, Northern Soul Grilled Cheese is launching a 'Black Card' - entitling one lucky winner to free grilled cheese for one whole year.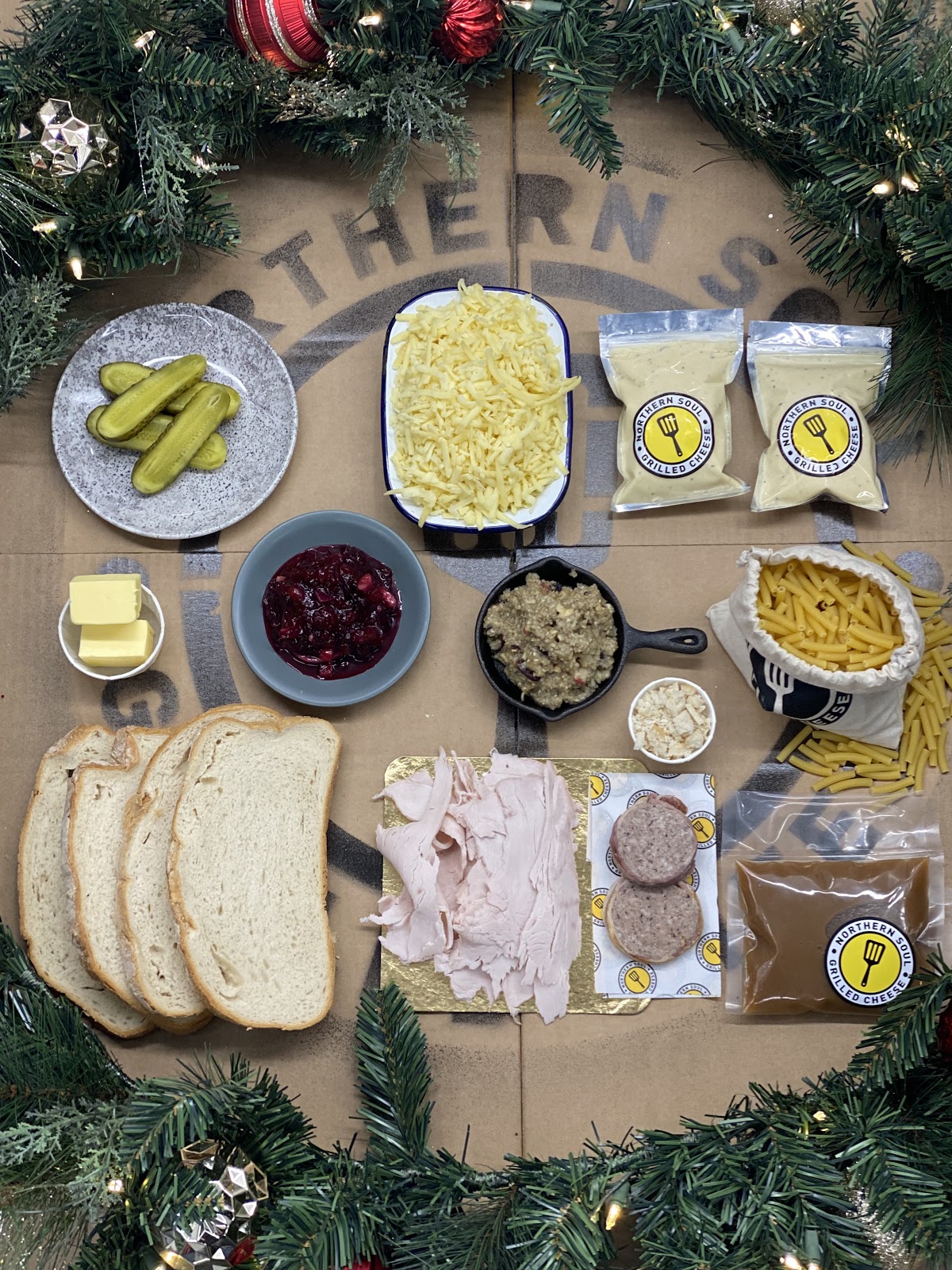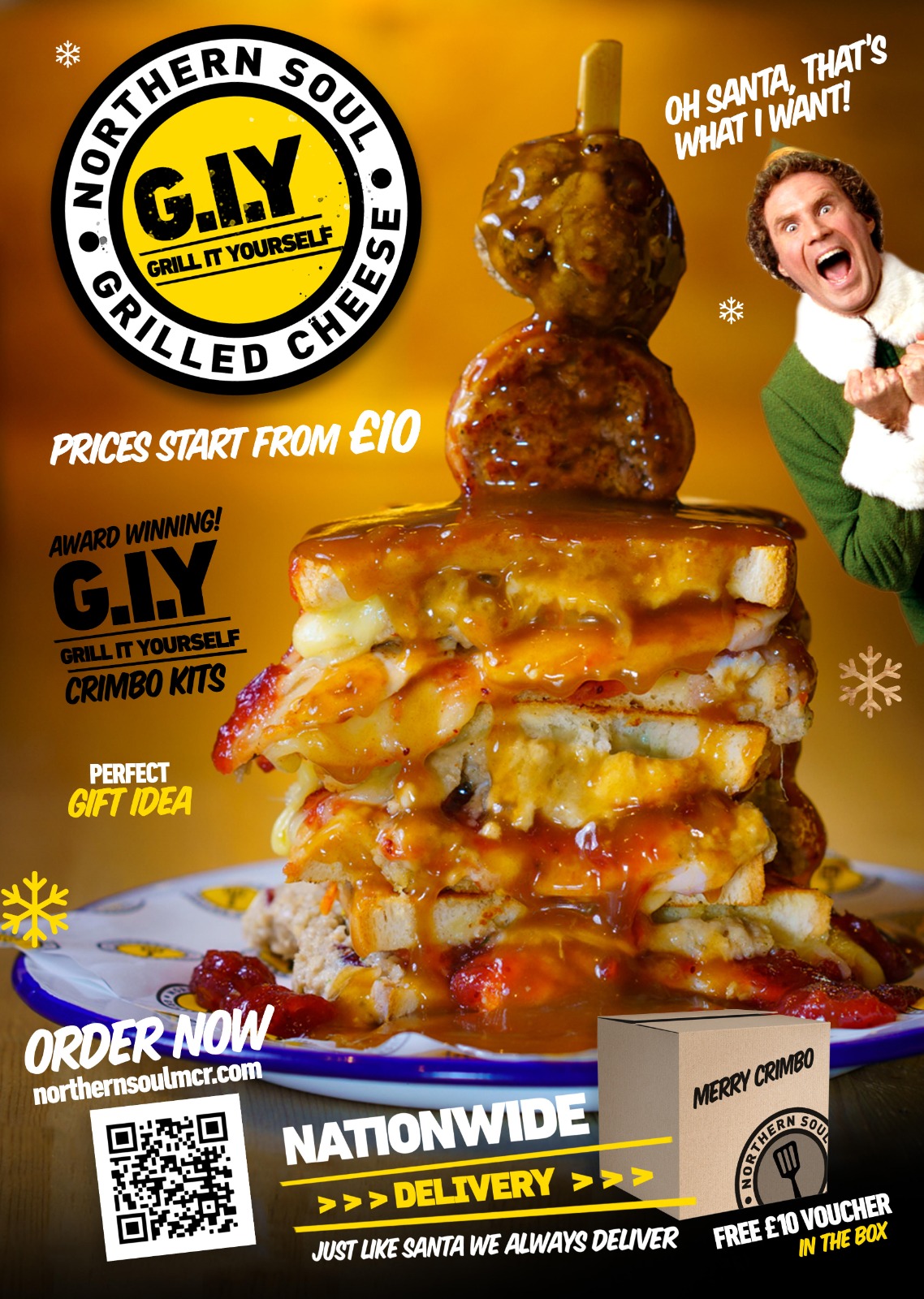 Christmas prizes don't come much bigger, tastier or more exciting than the ones on offer from Northern Soul in Manchester this year.
The world-famous cheese toastie restaurant is launching some brand new festive-themed food kits just in time for winter – with 10 being given away absolutely free during Lockdown 2.0.
There's also the chance to win free grilled cheese BLACK CARD…
Northern Soul's closure in March left the Northern Quarter with a serious dairy deficiency – and owners hastily sought to remedy the situation by offering the next best thing: GIY (Grill It Yourself) Kits.
The home-cooked ingredients boxes allowed isolating Mancs to whip up Northern Soul sandwiches in their own houses and proved to be a dizzying success – even scooping the award for 'Best DIY Home Kit' at the 2020 Manchester Food & Drink Awards.
Now, with Christmas on the horizon – and another lockdown well underway – Northern Soul is tweaking the kits to give them some fresh, festive flavour.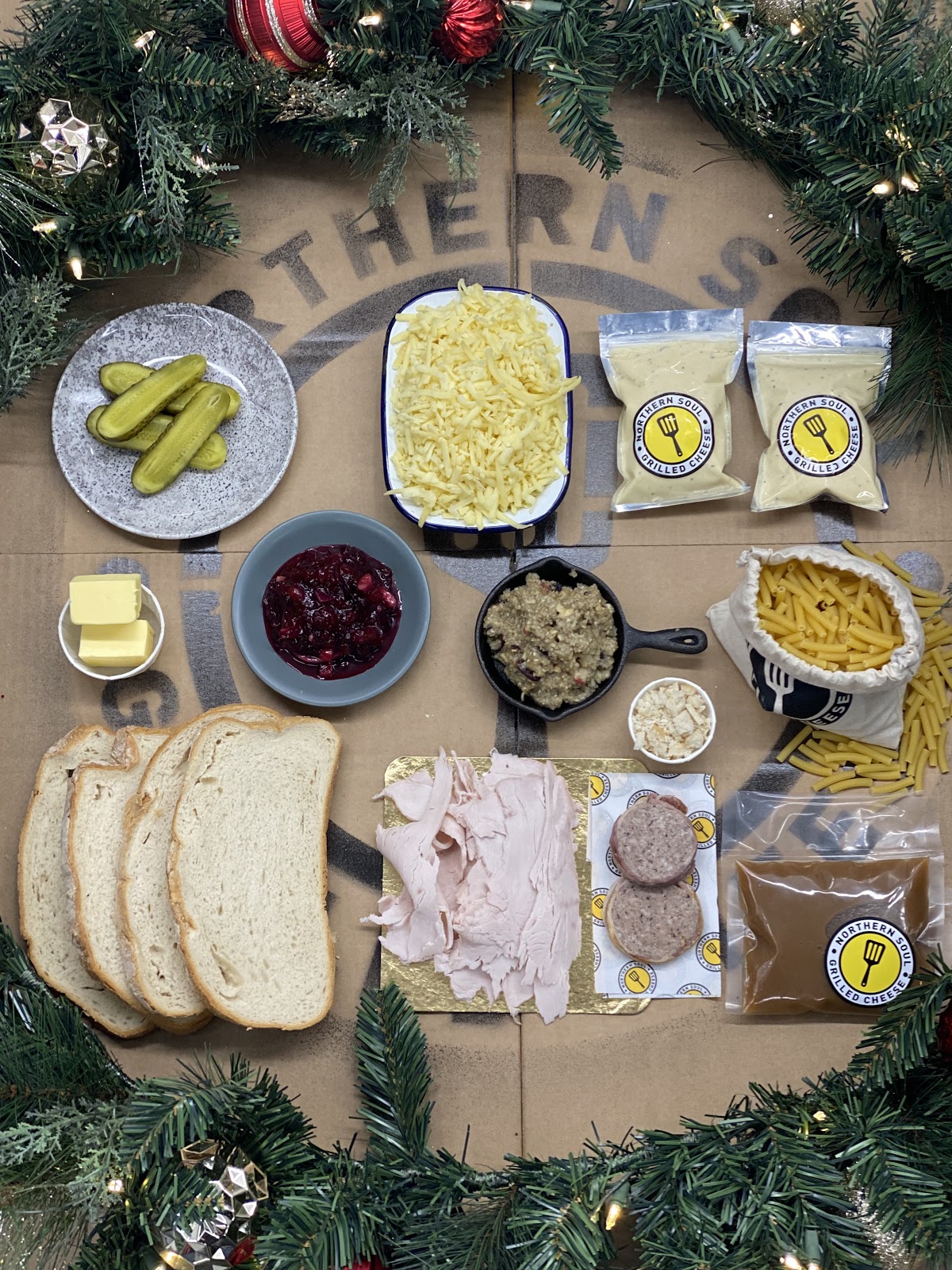 The pick of the bunch is the Crimbo Dinner Pack – containing turkey crown, cranberry, pink lady stuffing and gravy – all topped off with homemade pigs-in-blankets.
There are four other fantastic-sounding festive options also up for grabs – including the Signature Soul Secret Santa; the Classic Flava kit (including roast ham & pickle; caramelised red onion chutney; and 'Mac Attack' w/ Jalapenos) the Get Your Goat (with goat's cheese and chutney) and The New Yorker (with pastrami, pickles and pretzels).
There might not be any Christmas Markets happening in Manchester this year – but these GIY Xmas Kits from Northern Soul ought to be a sufficiently satisfying replacement for any present you were hoping to pick up from the stalls.
Prices for each kit start at £10. But if you're lucky, you may not actually have to pay a penny…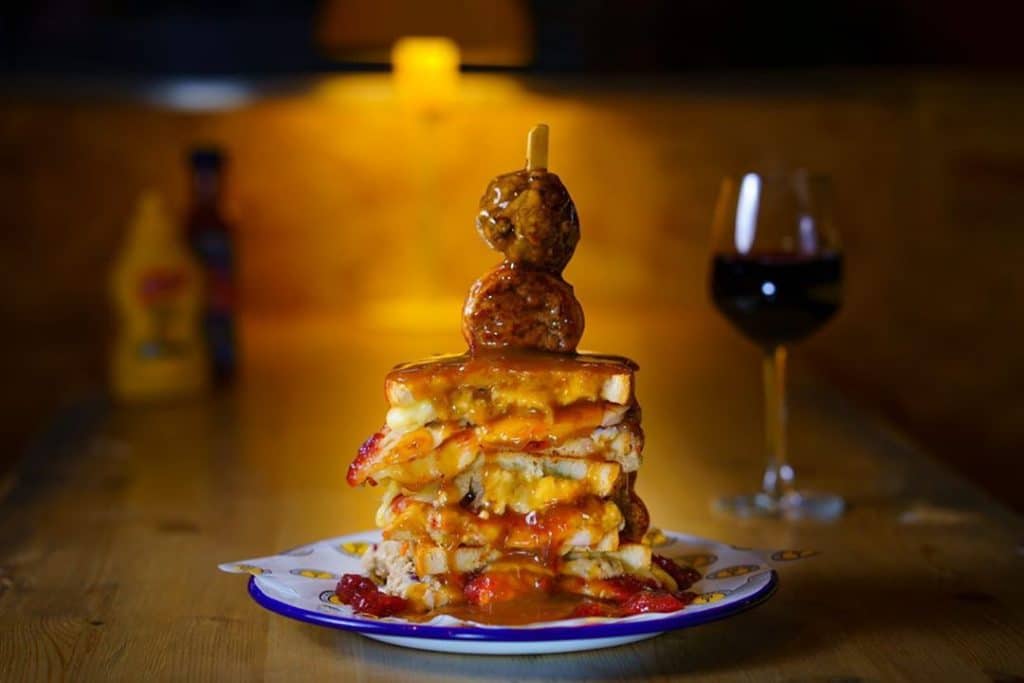 In total, 11 prizes are being given away by Northern Soul this Christmas.
These include 10 'Crimbo Dinner' G.I.Y home kits worth £30 (all accompanied by £10 voucher to spend at the Northern Soul restaurant).
But the biggie is the Northern Soul Manchester 'Black Card' – which entitles the winner to free grilled cheese for a whole year (Terms & Conditions apply).
The prize is the very first of its kind – presenting one gloriously lucky fan with an incredible opportunity to tuck into fully-loaded cheese toasties on tap for 365 days.
What a life that would be…
For more information on how to enter, head on over to The Manc Instagram.
Feast your eyes on the kits available at Northern Soul via their website.