Eats
MediaCityUK's 'Box on the Docks' to house some of Manchester's fave bars and restaurants
30 'boxes' will be placed outside the restaurants and cafes at MediaCityUK for this socially-distanced experience.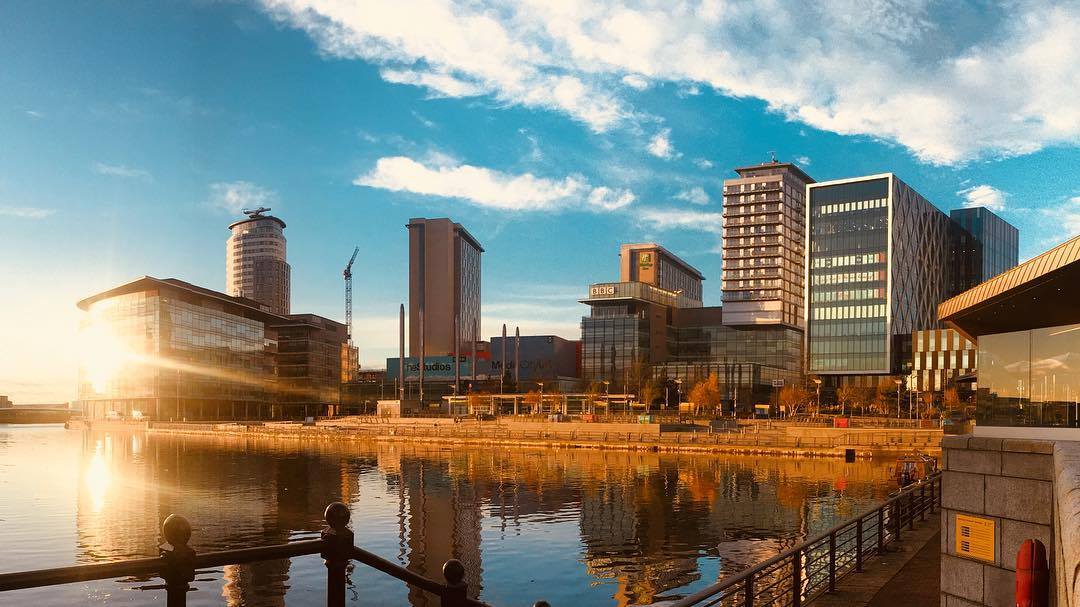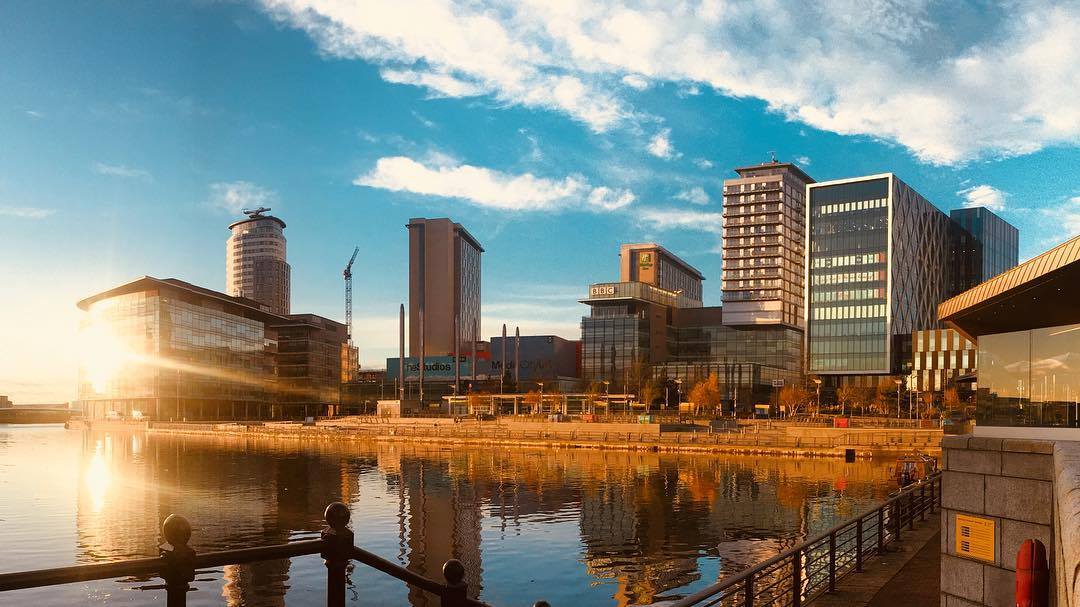 MediaCityUK is launching a brand new experience that combines COVID-safe dining with public art and it's opening at the end of July.
Box on the Docks, which sees MediaCityUK team up with HemingwayDesign, will aim to support both the local hospitality businesses and self-employed creatives by creating a unique, socially distanced dining experience which also doubles as a piece of impactful public art.
The initiative will see approximately 30 'boxes' – taking the form of deluxe sheds and greenhouses – placed outside the restaurants and cafes at MediaCityUK and will offer external, self-contained dining pods that allow visitors to return to their favourite restaurants and bars in a safe, secure and welcoming environment, all whilst ensuring social distancing guidelines are met.
Plenty of well-loved Manchester independents and national names are taking part, including The Dockyard, known for their craft ale and artisan pies, popular cocktail bar The Alchemist, Vertigo Plant-Based Eatery – which is due to open its second branch at MediaCityUK imminently – and award-winning coffee specialists Grindsmith.
A second phase of participants is set to be announced later this month too.
For those that just want a casual drink, coffee, or to grab ice cream with the kids, there'll also be additional outdoor distanced seating with views of the waterfront as well.
With support from the Salford Culture and Place Partnership, Box on the Docks has sent out 15 artist commissions for decorating the 'boxes' to a number of local organisations, as well as offering opportunities to Salford students and early-career artists who are graduates of Salford University School of Art.
Designs submitted so far include everything from neon light installations and murals, to sound projections and even poetry.
Speaking on the new collaboration, Stephen Wild, Managing Director at MediaCityUK, said: "We pride ourselves on the quality of our public spaces at MediaCityUK, providing a safe and welcoming environment for all."
"We know the hospitality and creative industries have been among the hardest hit by the impact of COVID-19, and [this] is our way of helping them back on their feet. 'Box on the Docks' is the first in a series of initiatives, which will see us partnering with our key occupiers and the wider cultural community to deliver exciting outdoor activities during these uniquely challenging times."
Josie Cahill, Place Director at MediaCityUK, said: "As people start to safely spend more time outside, Box on the Docks will hopefully offer a new cultural destination with the boxes becoming an al fresco gallery to explore the work of Salford-based artists whilst enjoying the green space and canal views at MediaCityUK.
"We're looking forward to seeing the commissions installed and welcoming visitors safely back to MediaCityUK."
Wayne Hemingway, Co-Founder of HemingwayDesign, added: "At HemingwayDesign we are "glass half full" and after all these months of lockdown we are keen to emerge having fun (safely of course) and support both local creative practitioners as well as the cafés and restaurants who have been shut down for all these months."
"Box on the Docks delivers on all these and gives people a welcome dash of serendipity."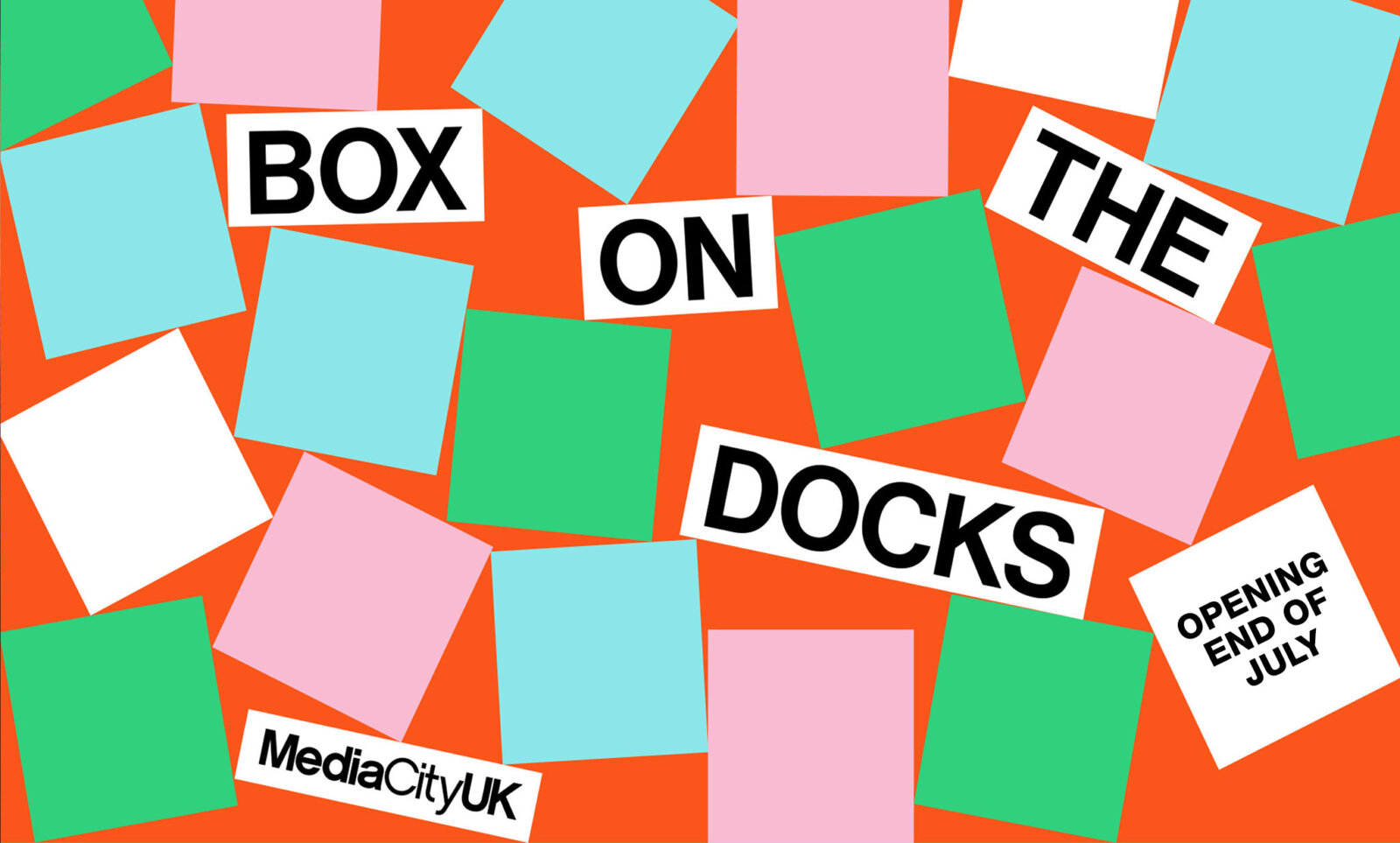 Box on the Docks is sure to be a welcomed addition to reignite the Salford cultural scene and help the hospitality industry back on its feed post-COVID.
Paul Dennett, Mayor of Salford, said: "The hospitality and creative industries have been amongst the hardest hit from the impacts of COVID-19, with Greater Manchester's visitor economy worth £2.6bn GVA per year, supporting 105,000 jobs and our Creative Industries worth £4.4bn GVA per year, supporting 78,500 jobs in the city-region."
"It's critical we do all we can to support these important sectors, this is why innovative and creative projects such as 'Box on the Docks', which offer a safe framework to help our local restaurants and independent creatives get back on their feet, are so important."
"I look forward to supporting this innovative initiative in our city and would like to thank everyone involved."
For more information ahead of the launch, visit the Box on the Docks website here and follow @boxonthedocks on all social platforms.
The Manc is helping local businesses and venues get back on their feet after lockdown with our #BuzzingToBeBack campaign – offering as much support and exposure for Manchester hospitality as possible.
Read more about what we're doing for the industry here.