Eats
The best 'secret' bars hidden away in Manchester
Rounding up the city's true hidden gems.
Can you keep a secret? Neither can we.
That's why we're letting you in on some of Manchester's best kept secrets by sharing 10 of hidden bars that are tucked away across the city centre.
Don't tell anyone…
Spinningfields
Step into the wardrobe, brush past the fur coats, and find yourself in wonderful world of Narnia – that is, if Narnia was a modern, minimalist, and classy secret cocktail bar in Manchester.
Excellent ratings from all those in on the secret thanks to its award winning cocktails and enticingly mysterious menu, Speak in Code is split into three parts – signatures (Tracks), B-sides (untitled), and ClasSICS.
Sustainability is the bar's main secret, with a wide range of simple and comforting vegetarian and vegan small plates available until 2am that include everything from BBQ Cauliflower Wings, BBQ Jackfruit, and Smokey Carrot Dogs.
Speak in Code is cosy, private, and secret – quick, go and it before everyone else does.
Northern Quarter
"Sex, Rugs & Funk 'n' Soul"
Slip on something sexy because this bar is steamy, and once you enter through the red door, you can lose yourself (and your dignity) in a melting pot of boogie, soul and up-beat funk, and debauchery.
There's a selection of top quality cocktails at an intimate underground bar that's buzzing with life and expectation.
The novelty is, apart from the racy pictures lining the walls, each booth comes equipped with an old fashioned phone. Why you ask? Well, Behind Closed Doors is simply providing you with a hotline – "Dial naught for the bar or naughtier for your fellow guests".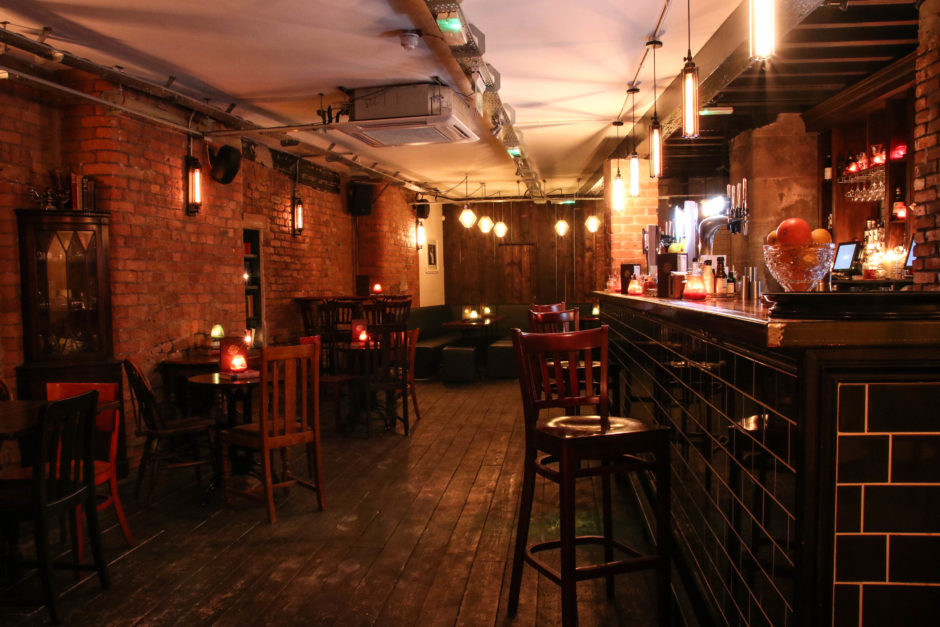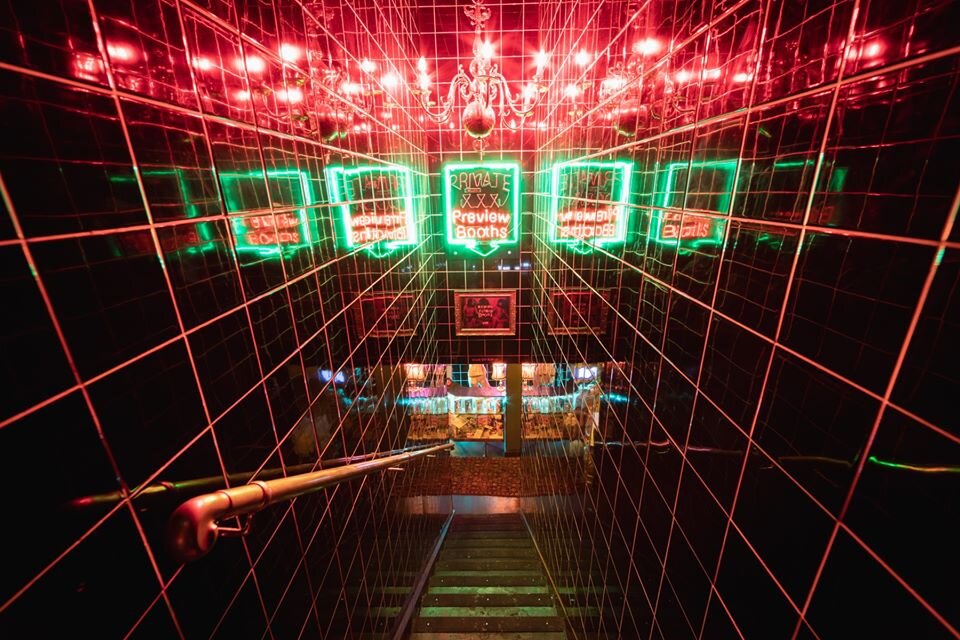 South King Street
With a great vibe, sturdy furniture, cast iron tables, hardwood floors, and a marble bar, this simple but highly-regarded bar is the kind of place you just stumble upon, but you're really glad you said.
The clean cut and professional cocktail menu provides good value, with just the recognisable favourites on the menu – but of the highest quality.
Renowned for it's brilliant service, the staff go above and beyond, so you're in safe hands here.
Northern Quarter & Peter Street
Take a trip back to the future as you descend down into the neon chaos of NQ64 and never return. You can get lost in your childhood playing the collection of retro video games, except this time you're legal so go on, grab a cocktail while you're at it.
Re-ignite that love for Super Nintendo, battle with your mates at Space Invaders, and give Sonic's legs a stretch – it's been a while.
NQ64 is nostalgic night out and one you're sure to keep returning to.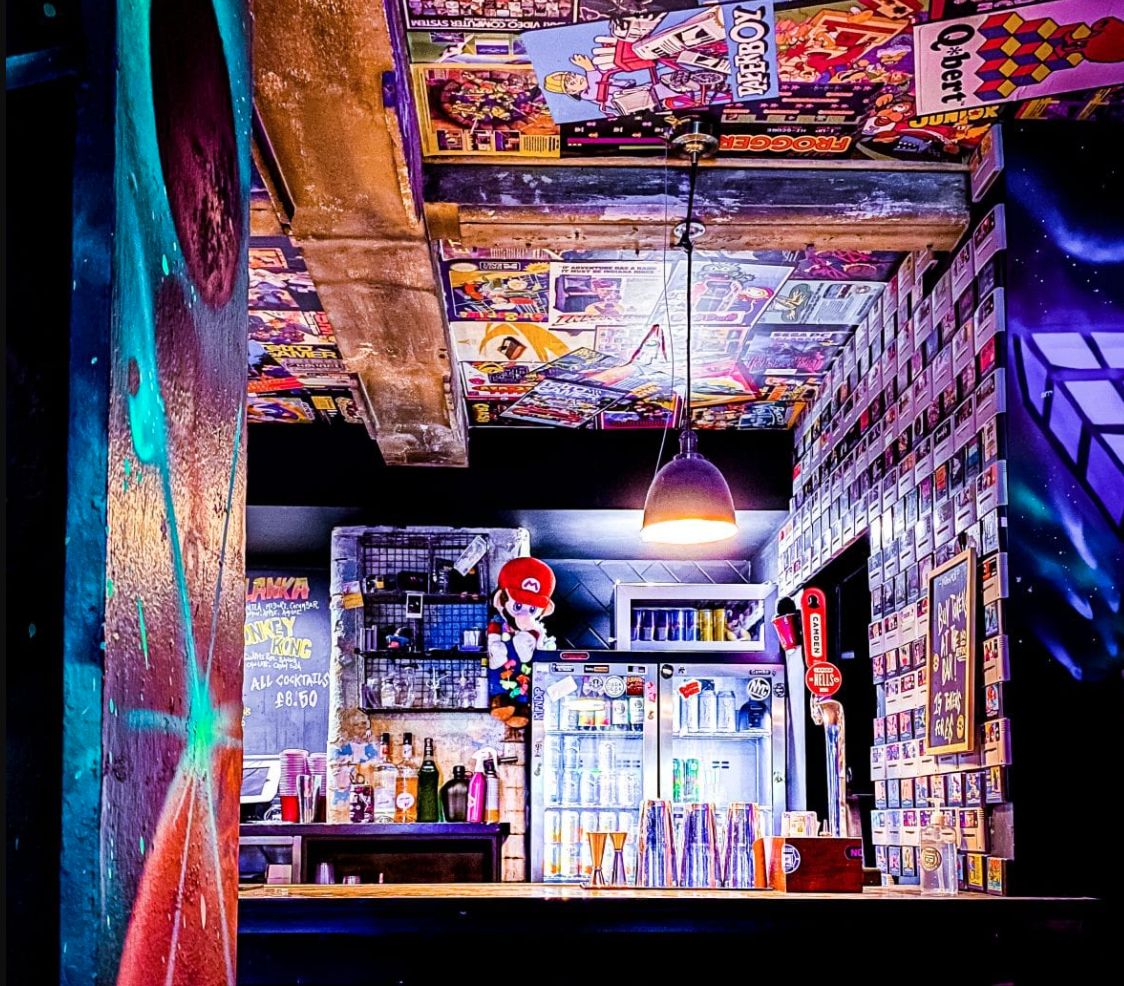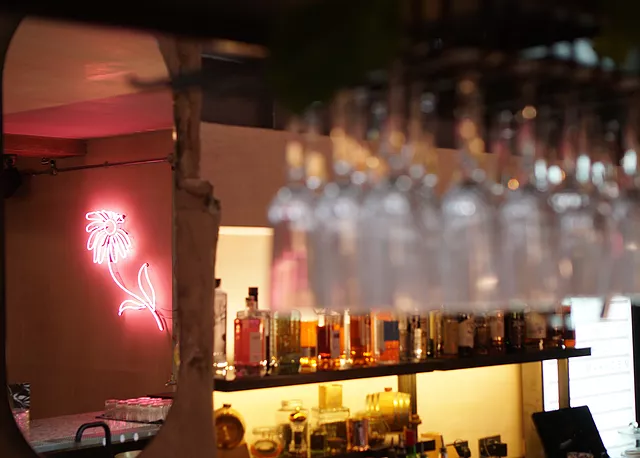 Northern Quarter
Like no other bar you've been to before.
Just below Evelyn's Cafe Bar on Tib Street in the heart of the Northern Quarter is a bar c'est tres rose – basically, it's very pink and oozes French vibes.
Whoever's the interior designer is, we want their number, as the funky and quirky decor at The Daisy serves loads of quality backdrops for your Instagram grid, and the mismatched style means everyone can take a few tips.
Feel pretty in pink, and just down-right classy among the beautiful interiors.
Shudehill
At first glance, this is just your regular run of the mill washroom, but if you hang around long enough, you can see if your curiosity leads you into the right place.
Here's the key – pick up the retro phone and you will be told to go through the washing machine, or maybe through the vending machine, and what lies within is a super-cool and exclusive bar that's equipped with disco toilets and Manchester-themed cocktails. I
nspired by the famous Ian Brown quote, 'Everything But A Beach' contains Peach Vermouth, Ginger Saccharum, Ceylon Arrak, RinQuinQuin and Pistachio Water.
But be warned, "if your name's not on the list, you're not coming in" so make sure to make a booking in advance if you want to wash your worries away.
South King Street
Quaint, old, cosy, and perfect for an intimate chat – Arcane is the definition of a hidden gem.
Located in the basement of the historic Queens Chamber, Arcane has restored the old brickwork to its former glory and put in a green tiled bar, along with book shelves set into exposed red-brick walls and mismatched quirky furniture to create an antique vibe.
If you're looking for low-lighting intellectual mood, this is your place.
We when we say 'looking' we mean it – it is a secret, after all.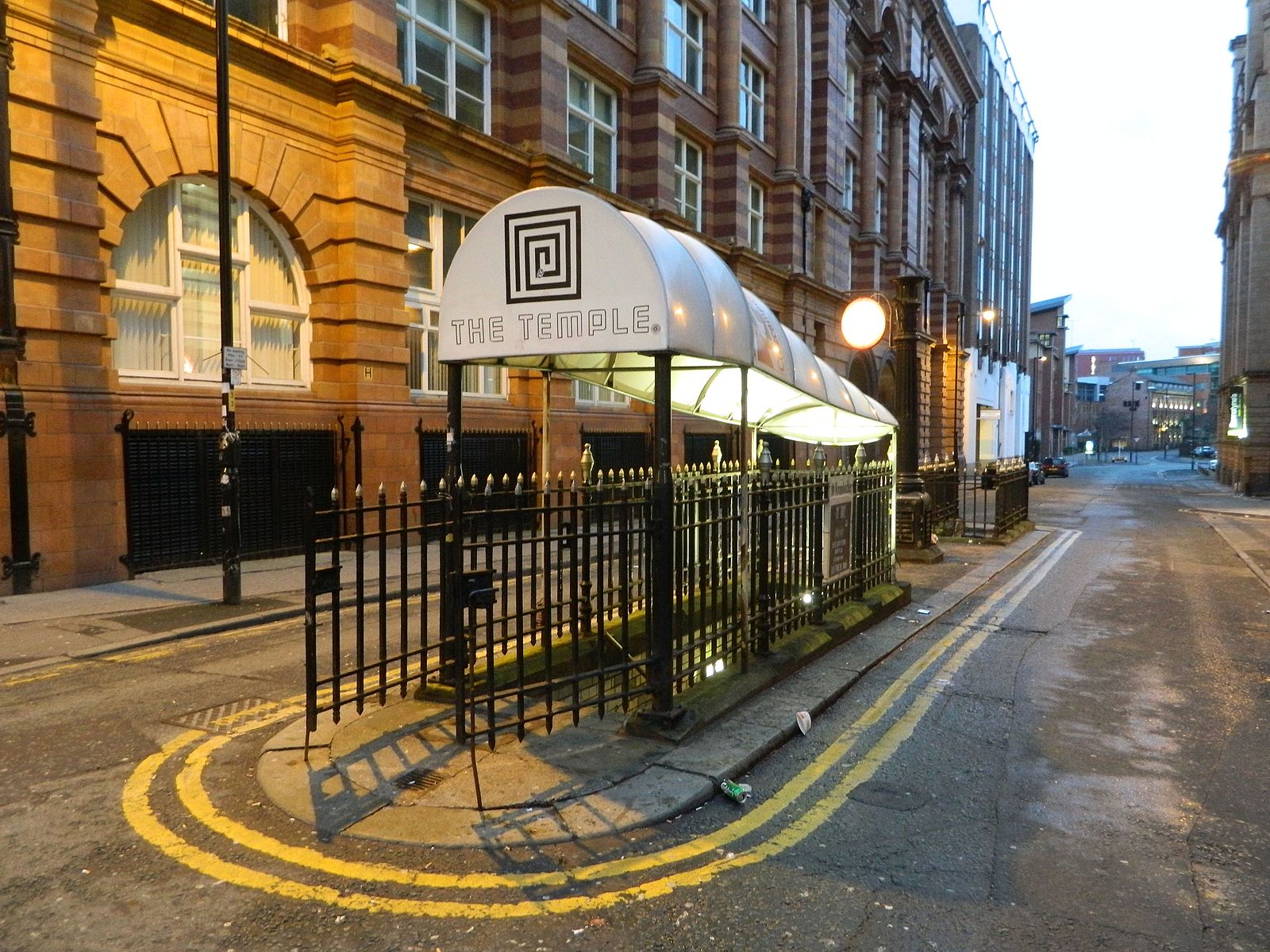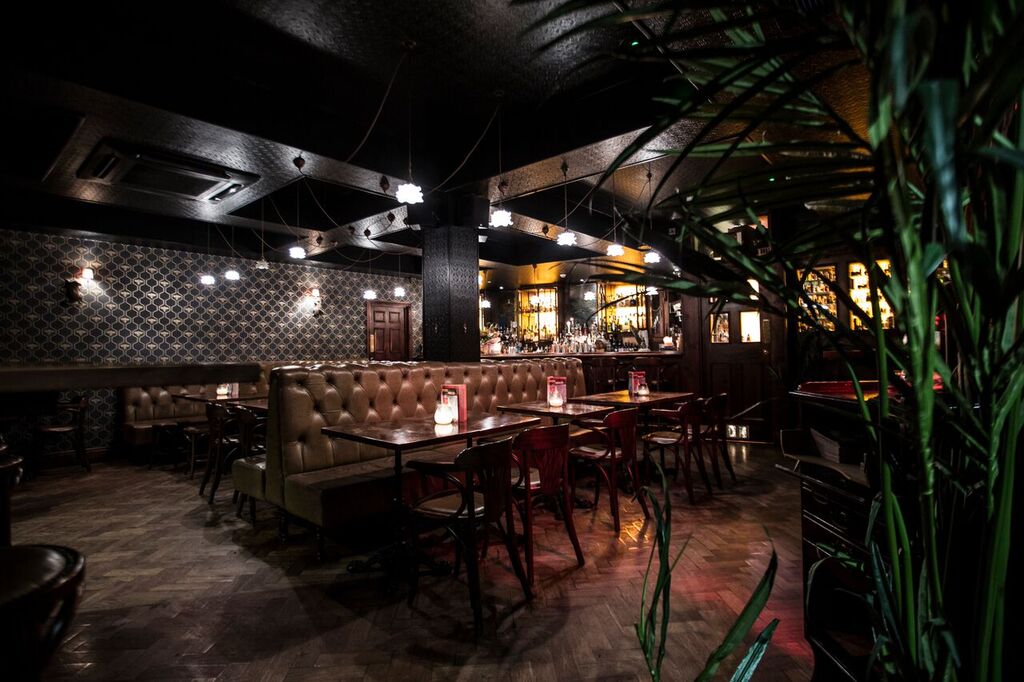 Great Bridgewater Street
Situated on one of the city's busiest streets, it's easy to overlook this bar, but maybe that's what it wants? The Temple is an iconic Manchester music attraction, being that it's a public toilet turned classy bar – a classic revival story, and one we're so here for.
One of Manchester's smallest bars filled with foreign beers that's perfect to dip into after work, or for an atmospheric date night, the atmosphere is clean and cosy, and a far cry from the public toilet it used to be.
Follow the steep steps down and sink bellow the busy pavement – no one would know you're there.
The Temple is a secret everyone wish they knew.
Northern Quarter
You can make a new scientific discovery by stepping into this funky laboratory in the heart of the Northern Quarter, as science is both the name and the game at Science and Industry.
Serving you with complex cocktails that fizz, bubble and dissolve in your mouth, you can have fun experimenting with your nearest and dearest for a top of the class evening.
Making new ventures in cocktails, one called 'You Feta Believe It' is made up of feta and tomato pisco waqar, lemon juice, whites, red grape shrub and syrup – and that's just a taster of what's in store.
Soak up those chemicals with delicious ribs, burgers, and veggie options and salads.
Featured Image – NQ64