Eats
The new restaurants and bars opening in Manchester this month | April 2023
From a dedicated apple crumble stall with unlimited custard refills, to a stunning new contemporary Chinese restaurant on the edge of the Gay Village, there's so much to discover this April.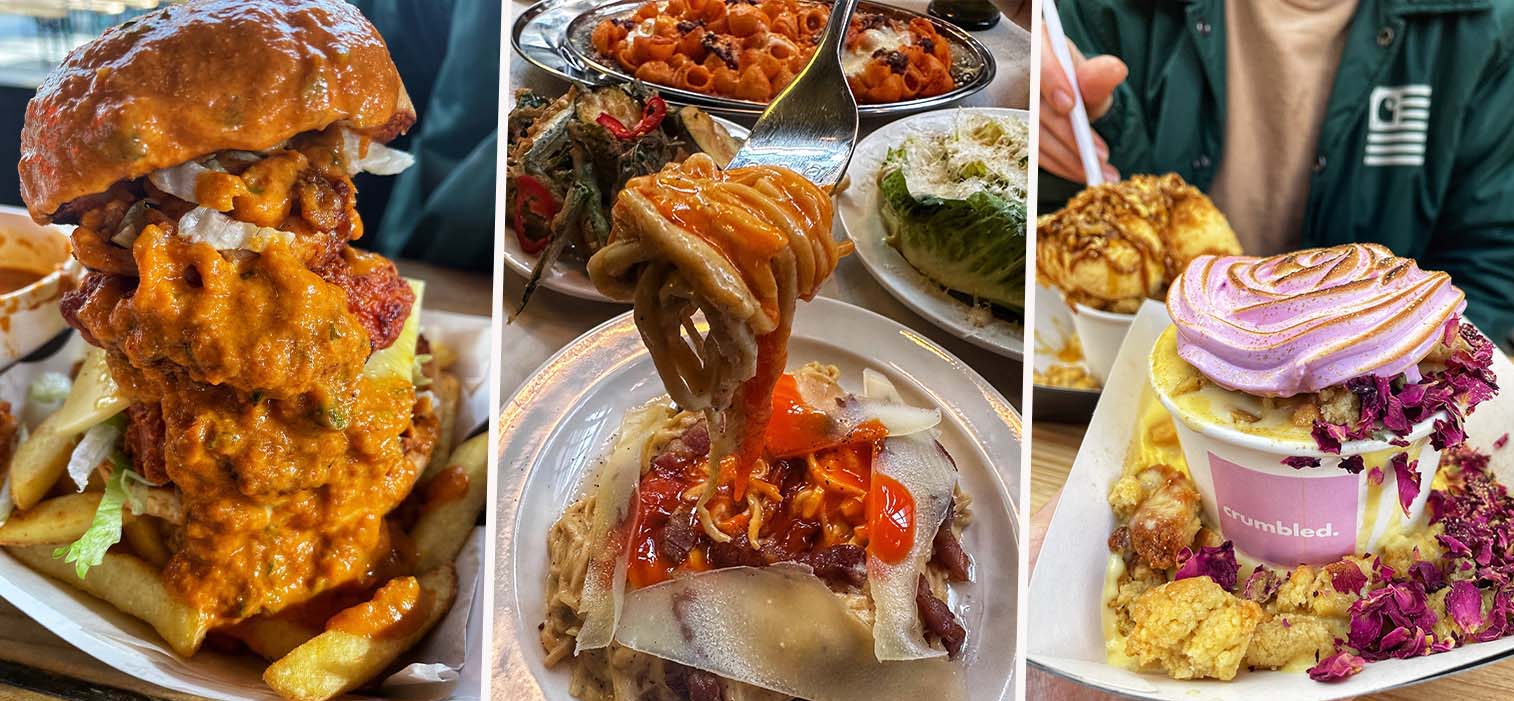 Spring has arrived, and with it, Manchester has ushered in a whole host of new restaurant and bar openings in April.
From a new pasta concept over on Peter Street from the brains behind Gooey to whole loaves of sourdough filled with Full English fry ups in Ancoats, plus a stunning new contemporary Chinese restaurant on the edge of the Gay Village, there are so many new places popping up in the city centre to try this month.
Further afield, Hatch on Oxford Road welcomes three new traders whilst in Chorlton the family behind Barlow Moor Road's Progress Convenience expand to open their first cafe, and over in Didsbury Village the former Botanist site reopens as new gastro pub The Wishing Well.
Keep reading to discover the best new restaurants and bars opening in Manchester this April.
Knoops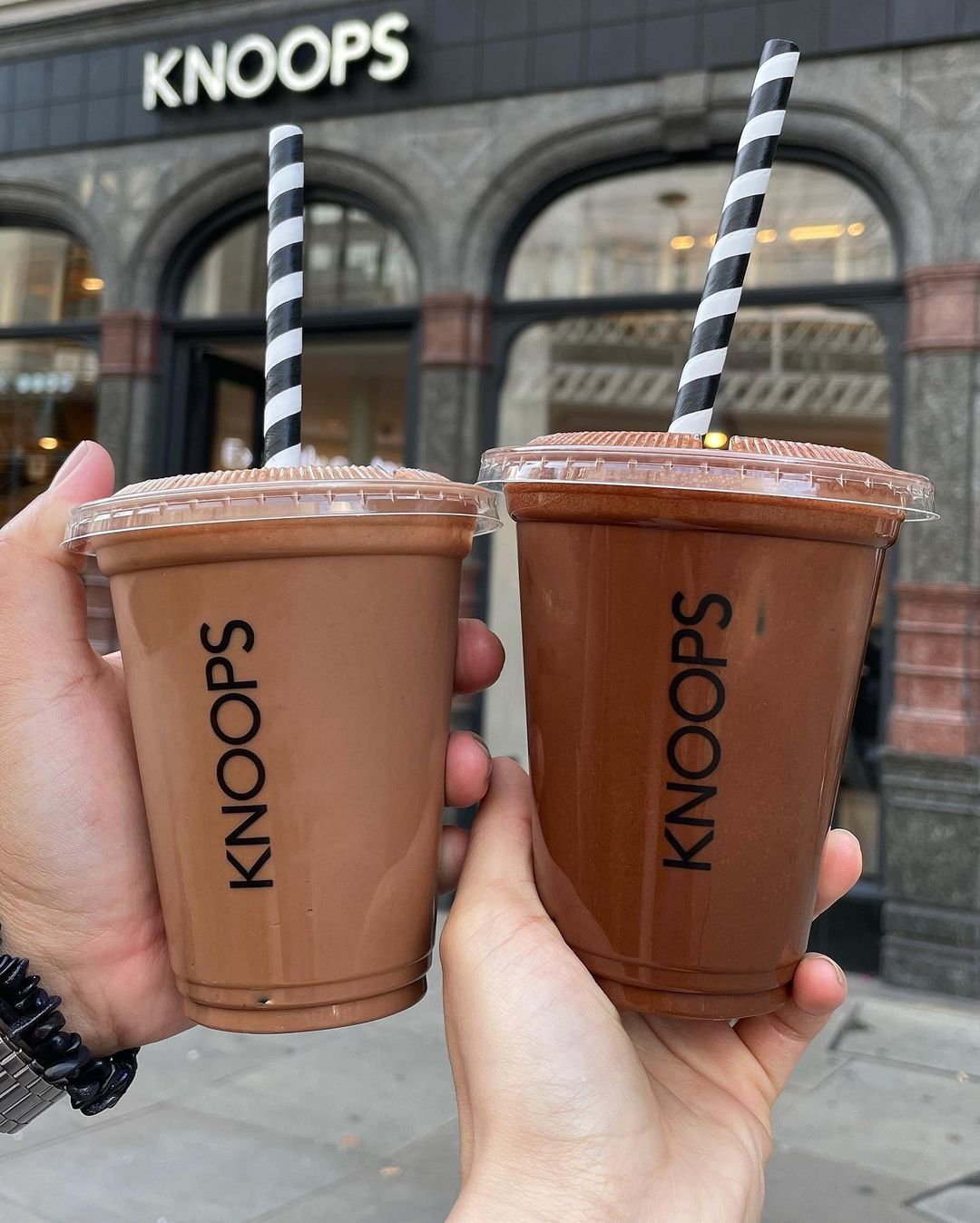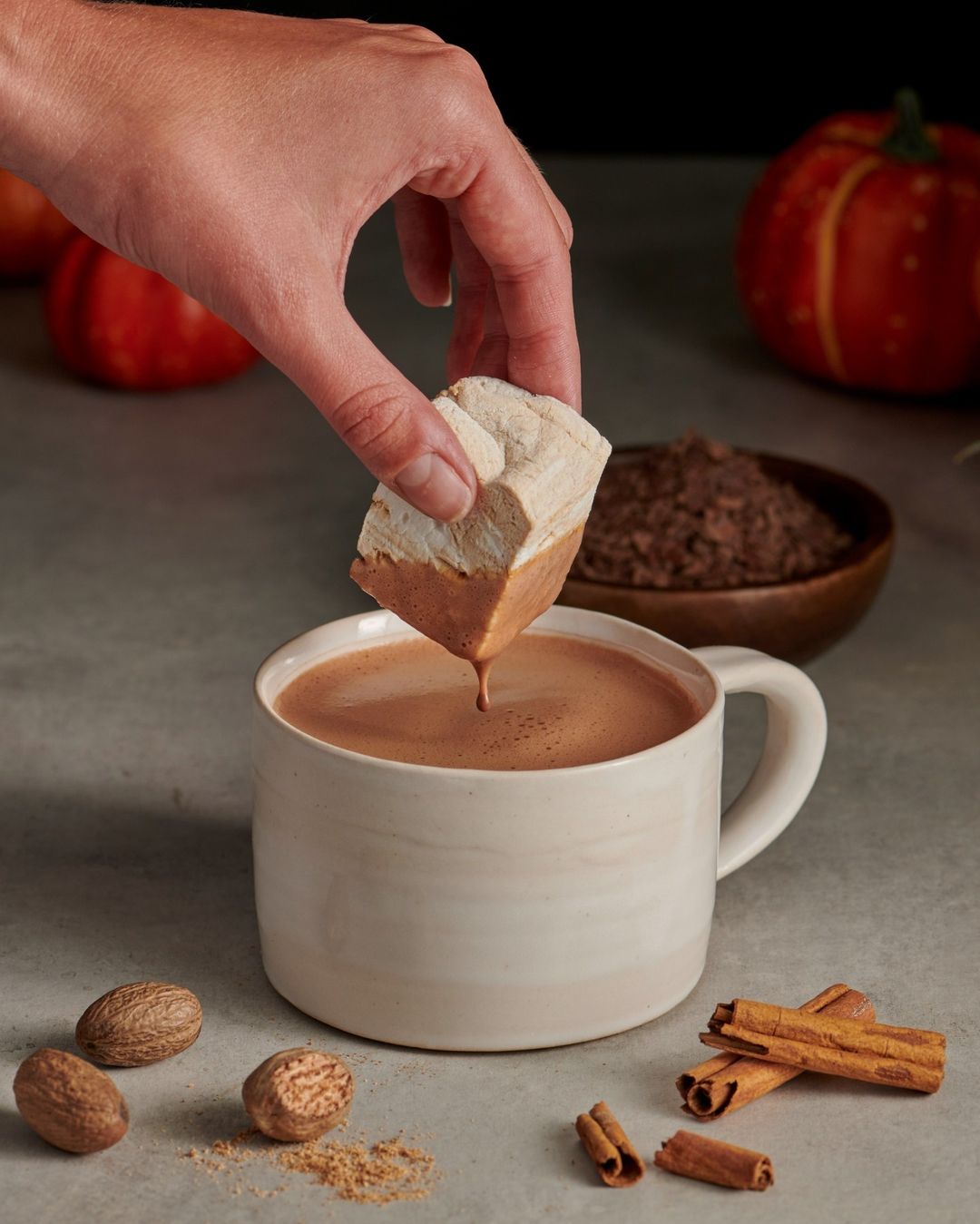 Artisan chocolate cafe Knoops is opening in Manchester this month, bringing a huge range of chocolate milkshakes, iced chocolate, hot chocolates and mochas with it.
With twenty different percentages of chocolate to choose from, options will range from a 28% cocoa white chocolate to a 100% extra dark variety with a menu featuring single origin blends from Peru, Congo, Tanzania, Uganda, Ecuador, Venezuela, Columbia, The Solomon Islands and Mexico.
Customers will be able to select their preferred chocolate style, choosing between a variety of white, milk and dark chocolates, then watch as it is made into their drink of choice right there and then.
From iced chocolate to indulgent milkshakes made with Knoops ice cream, there really is a chocolate drink for everyone – vegans included.
21 April
EL&N Cafe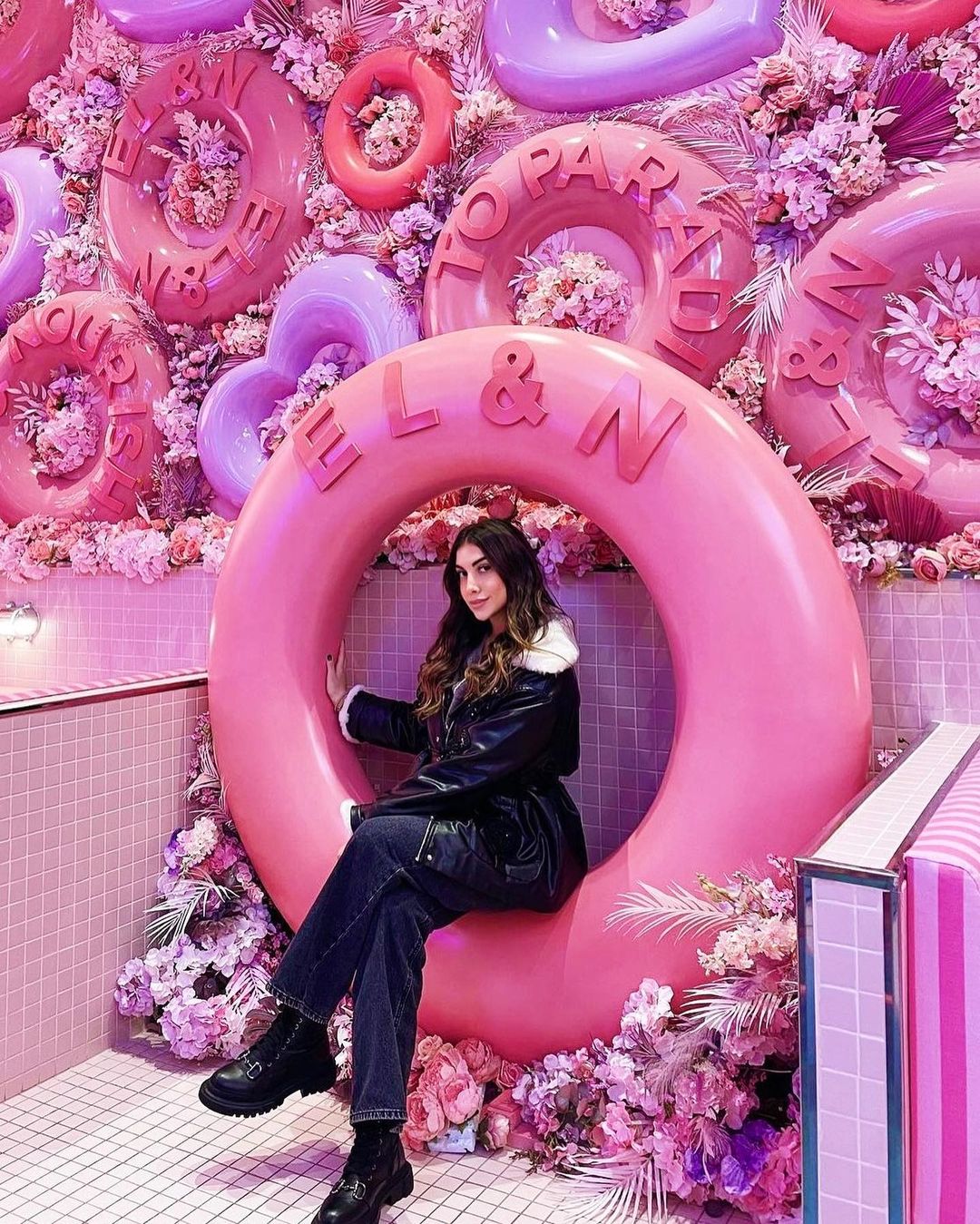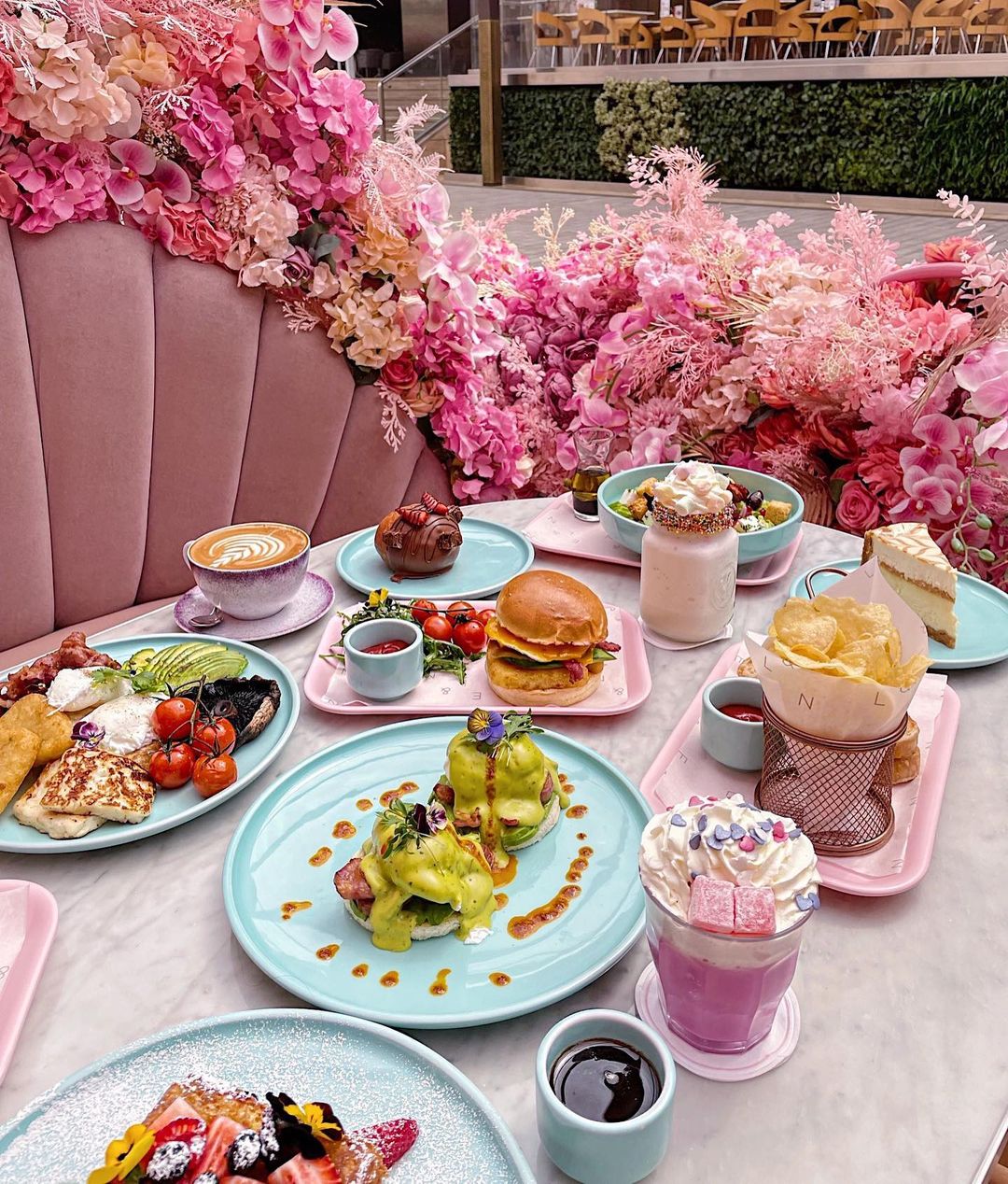 A new all-pink cake cafe with branches around the globe is set to open its first north west site at Manchester's Trafford Centre this April.
EL&N (which stands for Eat, Live, and Nourish) is as famous for its elaborate interiors as it is for its intricately beautiful cakes, already boasting successful sites around the world in locations like Milan, Dubai, London, Paris, Doha and Edinburgh.
It has eleven sites in the UK as well as six international locations, all serving up the likes of gorgeous afternoon teas alongside drinks such as speciality hot chocolates, flowering and iced teas, hot coffee and cold brew cans.
21 April
Bread and Bowl at Ancoats General Store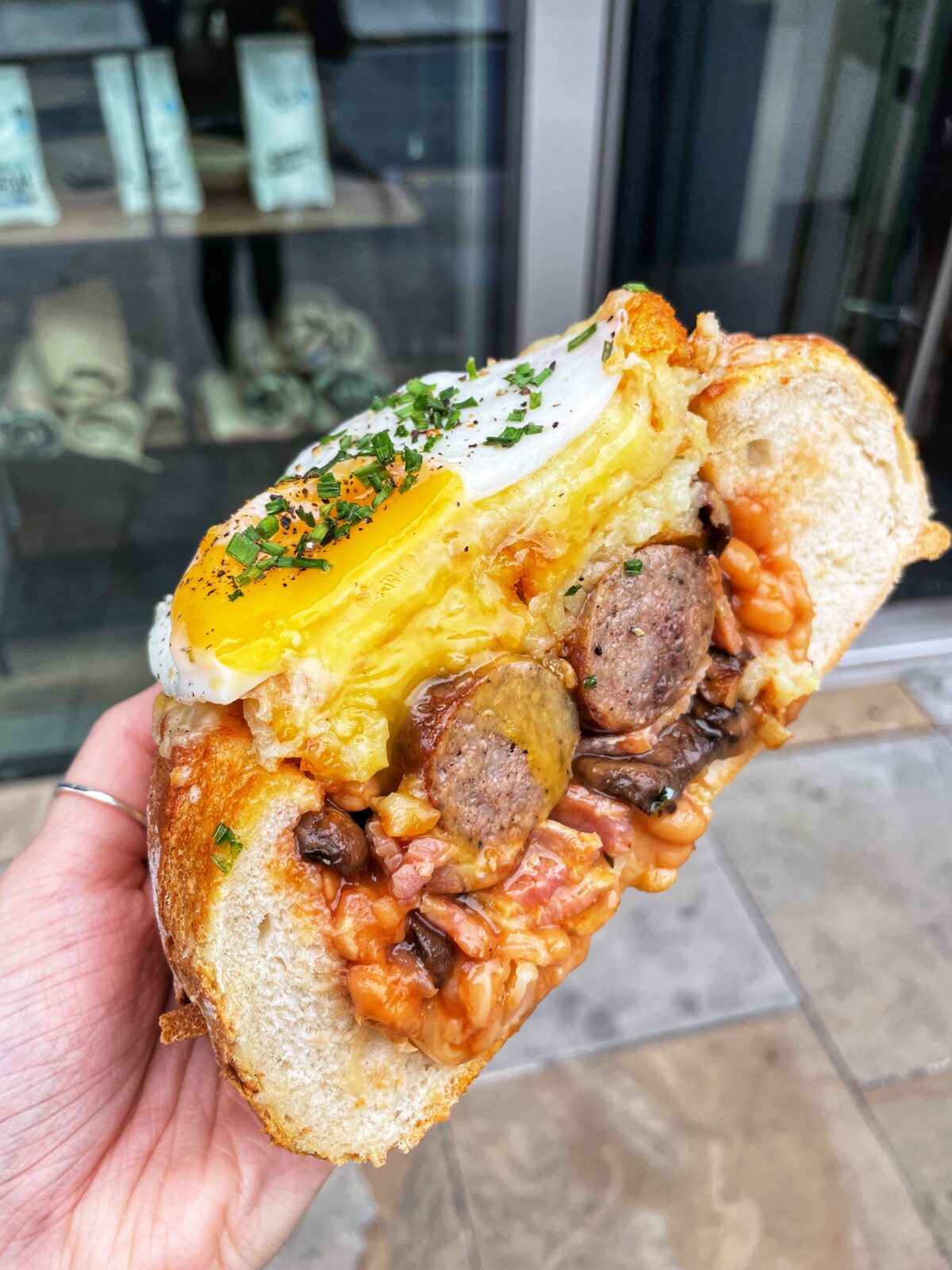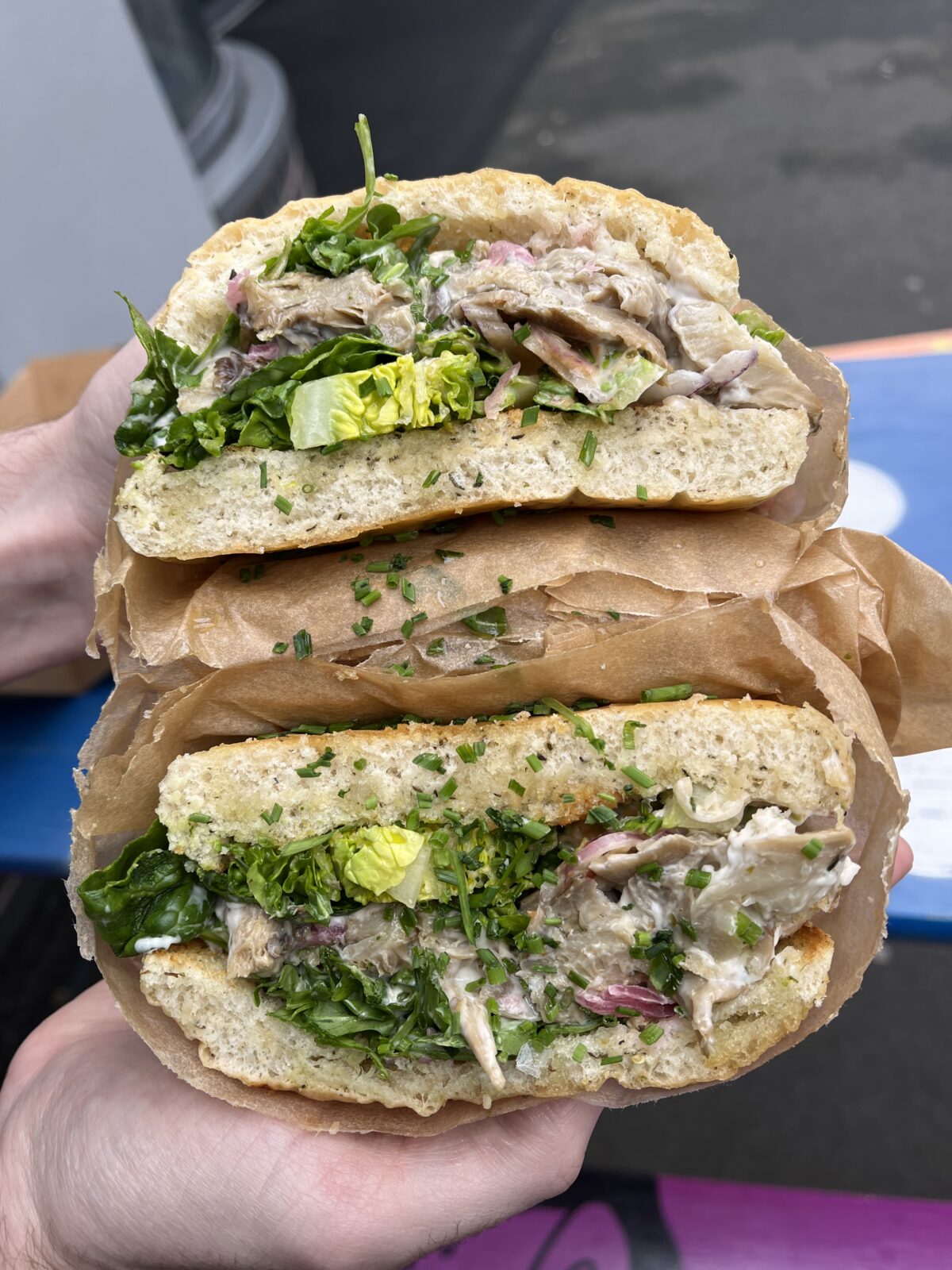 This week Ancoats General Store has welcomed a new kitchen takeover from Bread and Bowl – home of one of Manchester's naughtiest fry-ups.
Filled with fry-up favourites like high-grade local sausages, crispy streaky bacon, beans, cheese, mushrooms, grilled tomatoes and hash browns, they are seriously impressive.
Alongside Charlotte's famous Full English bread bowls, you'll also find a brand new sandwich menu featuring breakfast burritos and all-day butties like the brilliantly-named 'Meat Sweats'.
Open now
Onda at Exhibition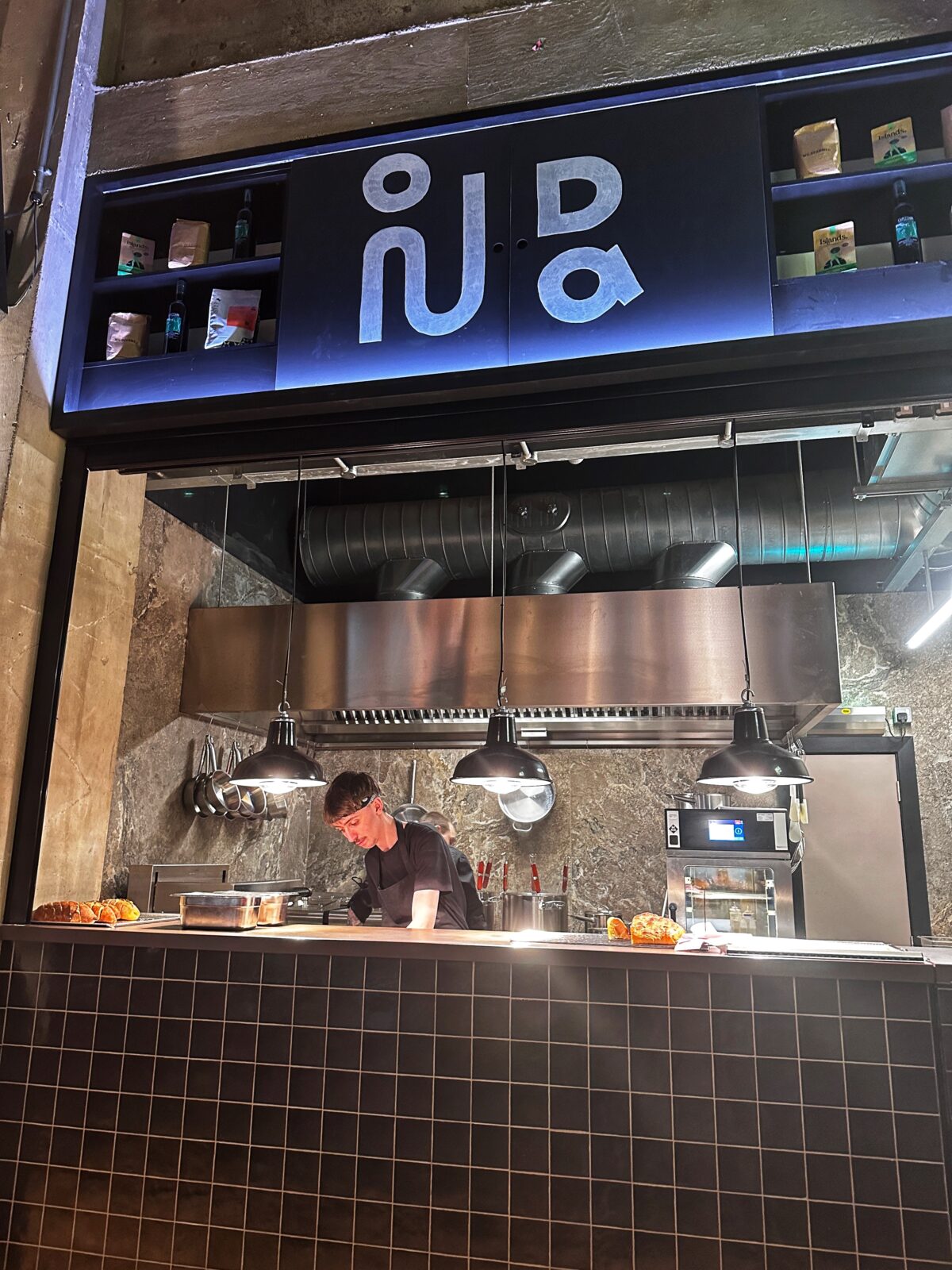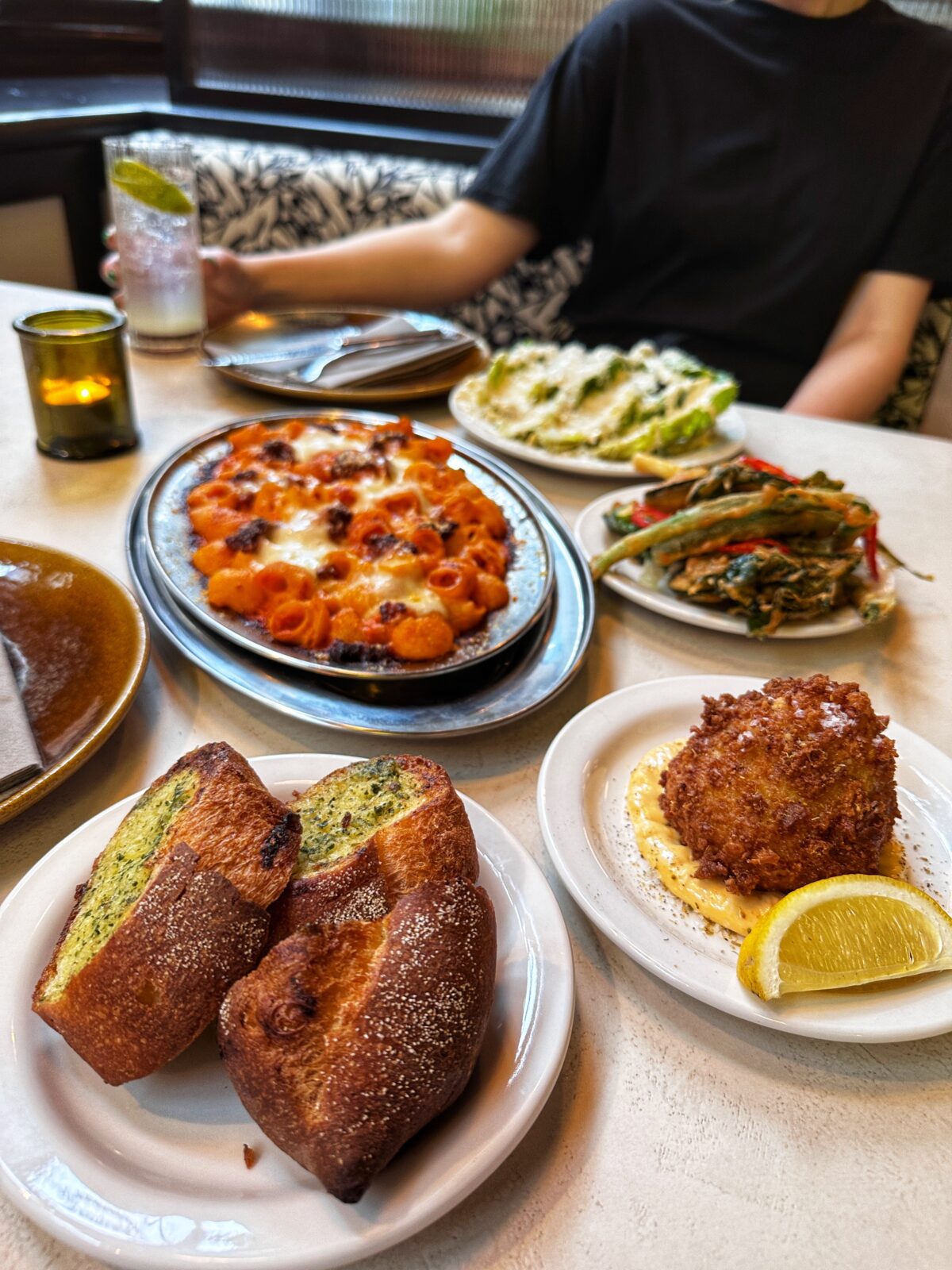 From the team behind Gooey and Michelin-trained chef Sam Astley-Dean (formerly of Rise pizza), new pasta concept Onda arrives inside Exhibition – taking over the space left empty by Great British Menu chef Caroline Martin's recent departure.
Serving up a core menu of pasta small plates from £6 alongside starters of arancini, mixed vegetable fritti, and proper crunchy garlic bread with parsley butter, you'll also find some giant family-style sharers on the menu here – not least, a huge plate of lumache alla vodka.
Onda's arrival heralds an overturn to the dining concept at Exhibition, with new 'approachable' revised menus also on offer from neighbouring kitchens Baratxuri and Osma. Food is served until 9pm.
Open now
Read more: The team behind Gooey has launched a new pasta concept on Peter Street
Rio Mex at Hatch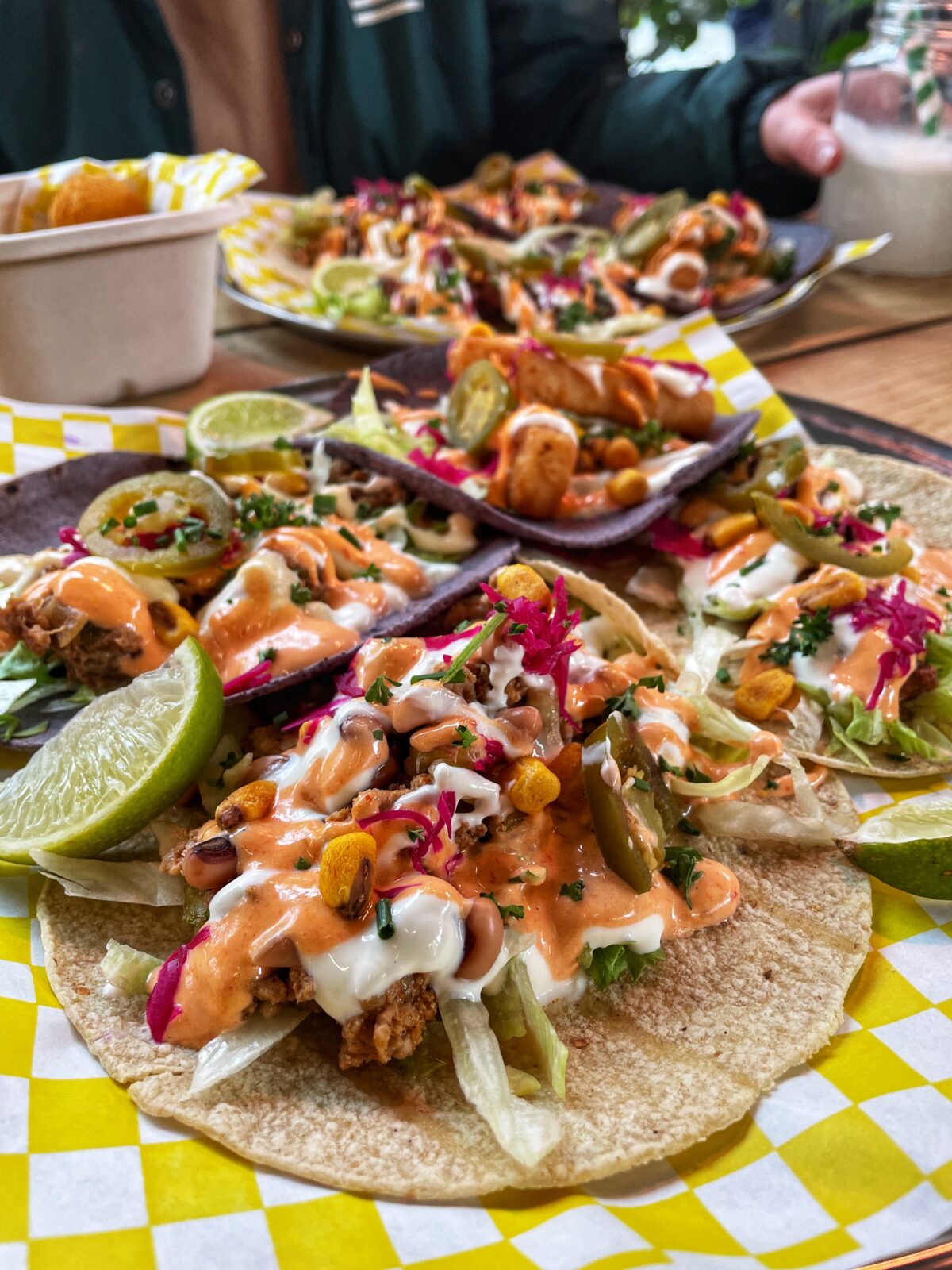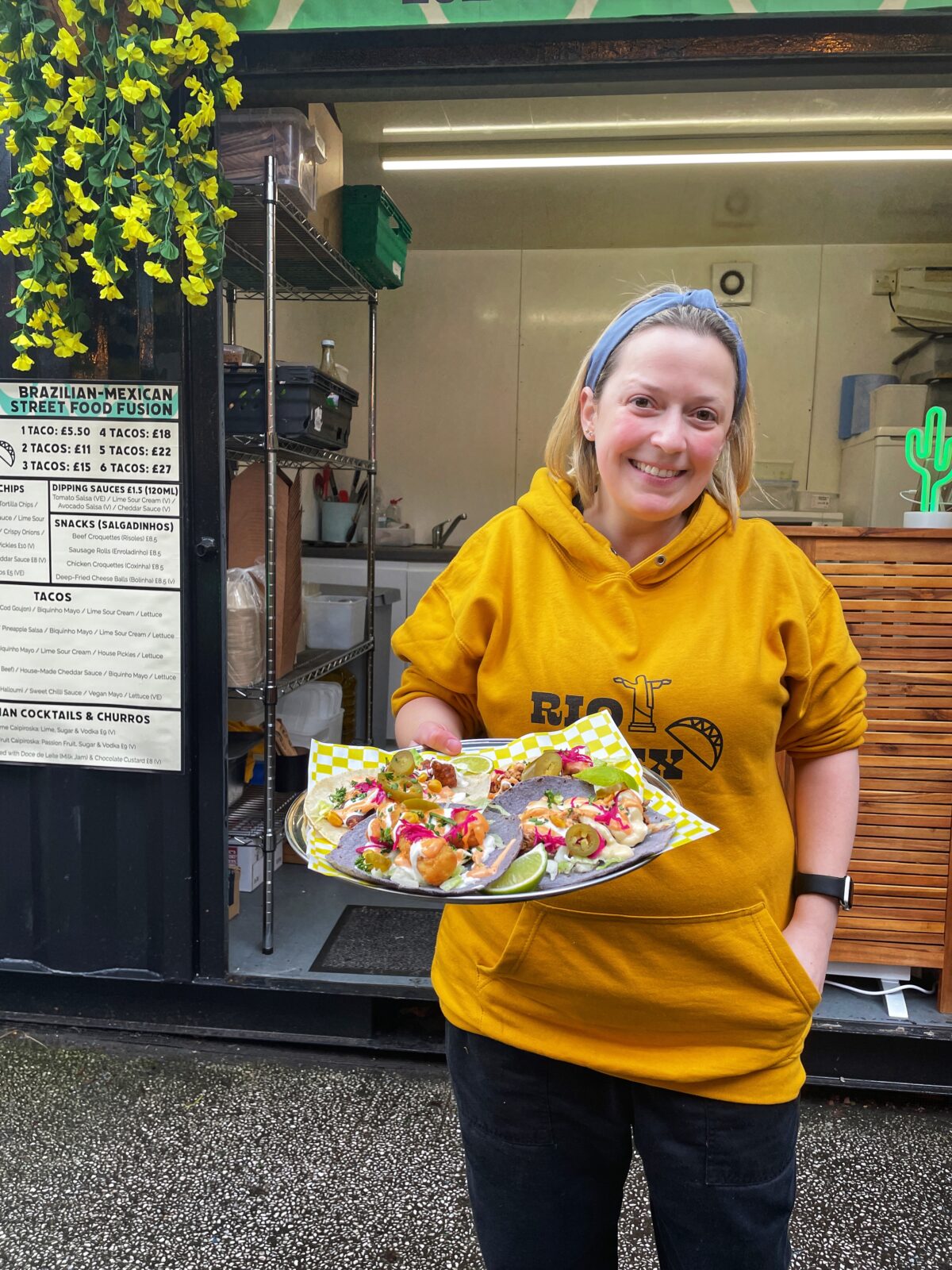 Having previously wowed Mancs with her fine-dining Sao Paulo Project menus at Blossom Street Social, not to mention starring in the north west heat of the BBC show Great British Menu, Martins is now also dabbling – eloquently, might we add – in the world of street food.
Inspired by her passion for the food of her home country of Brazil, combined with the time she spent living in Texas, Rio Mex sees one of Manchester's most exciting chefs reflecting two of her favourite cuisines.
Must-try taco fillings include baja fish with biquinho pepper mayo and lime sour cream, ground pork al pastor with pineapple salsa, a five-hour chilli con carne with beef and black beans, and a melt-in-the-mouth barbacoa with cheddar sauce and house pickles.
Open now
Home Contemporary Chinese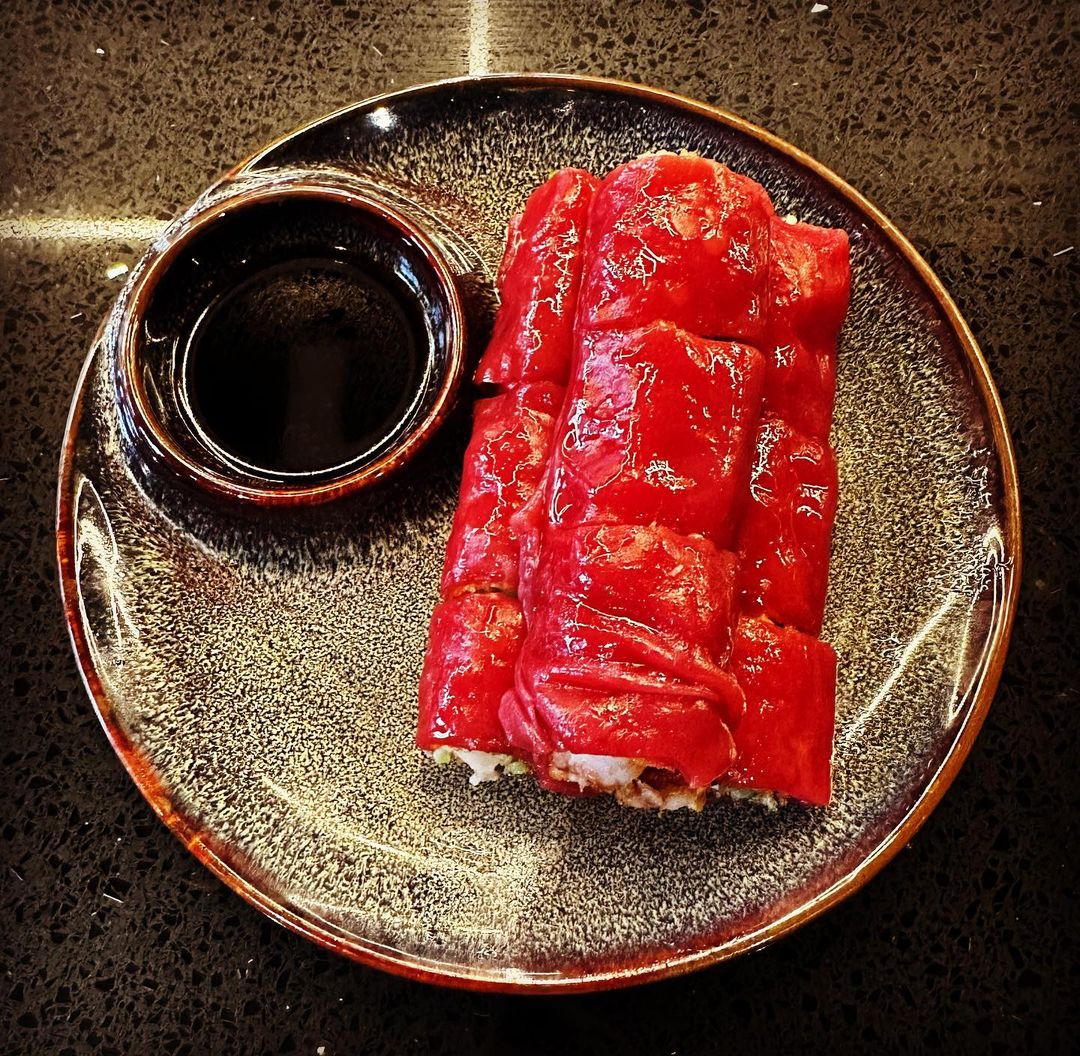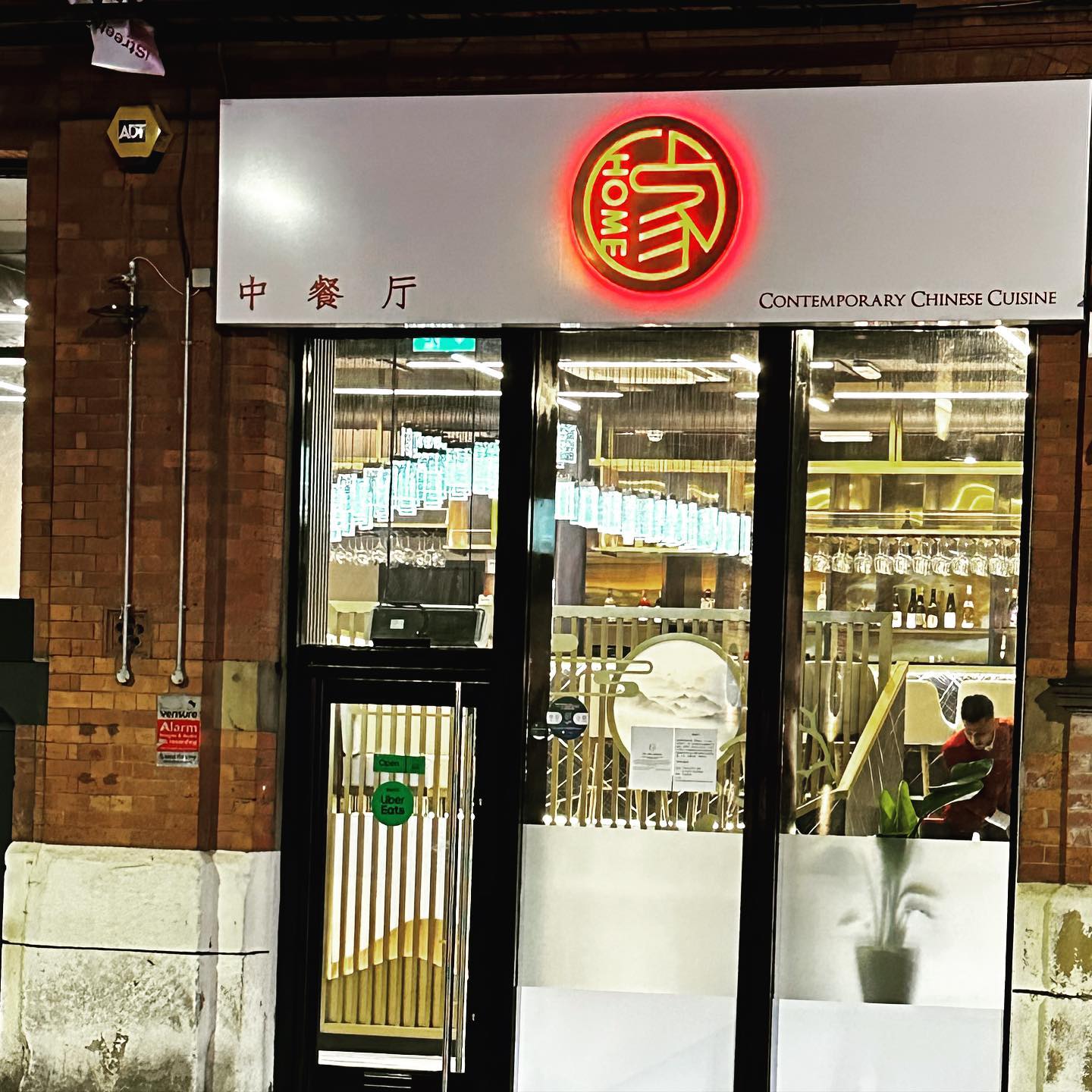 Newly opened on the edge of Manchester's Gay Village, Home Contemporary Chinese takes over the old Jasmine Lebanses restaurant space and is serving up exactly what its name suggests.
The menu is large, with a strong focus on Cantonese dishes. Think roasted meats, plenty of dim sum (all freshly-made on site), plus heaps of congee, soups and hot pot, and some interesting twists such as a 'volcano omlette'.
On the bar, meanwhile, you'll find a strong wine list featuring several Chinese bottles alongside crowd pleasing favourites, plus a mix of softs and other beverages.
Archie's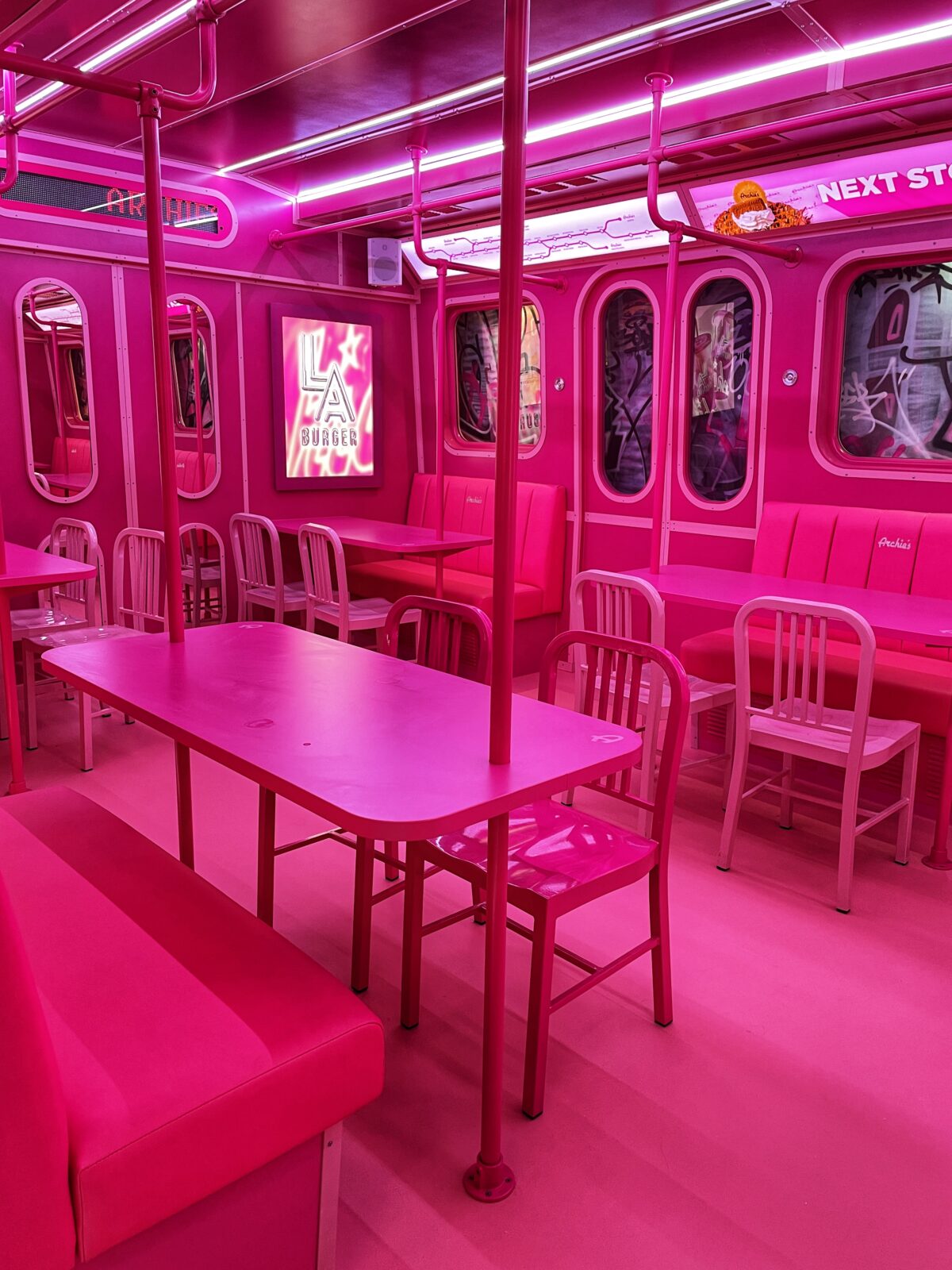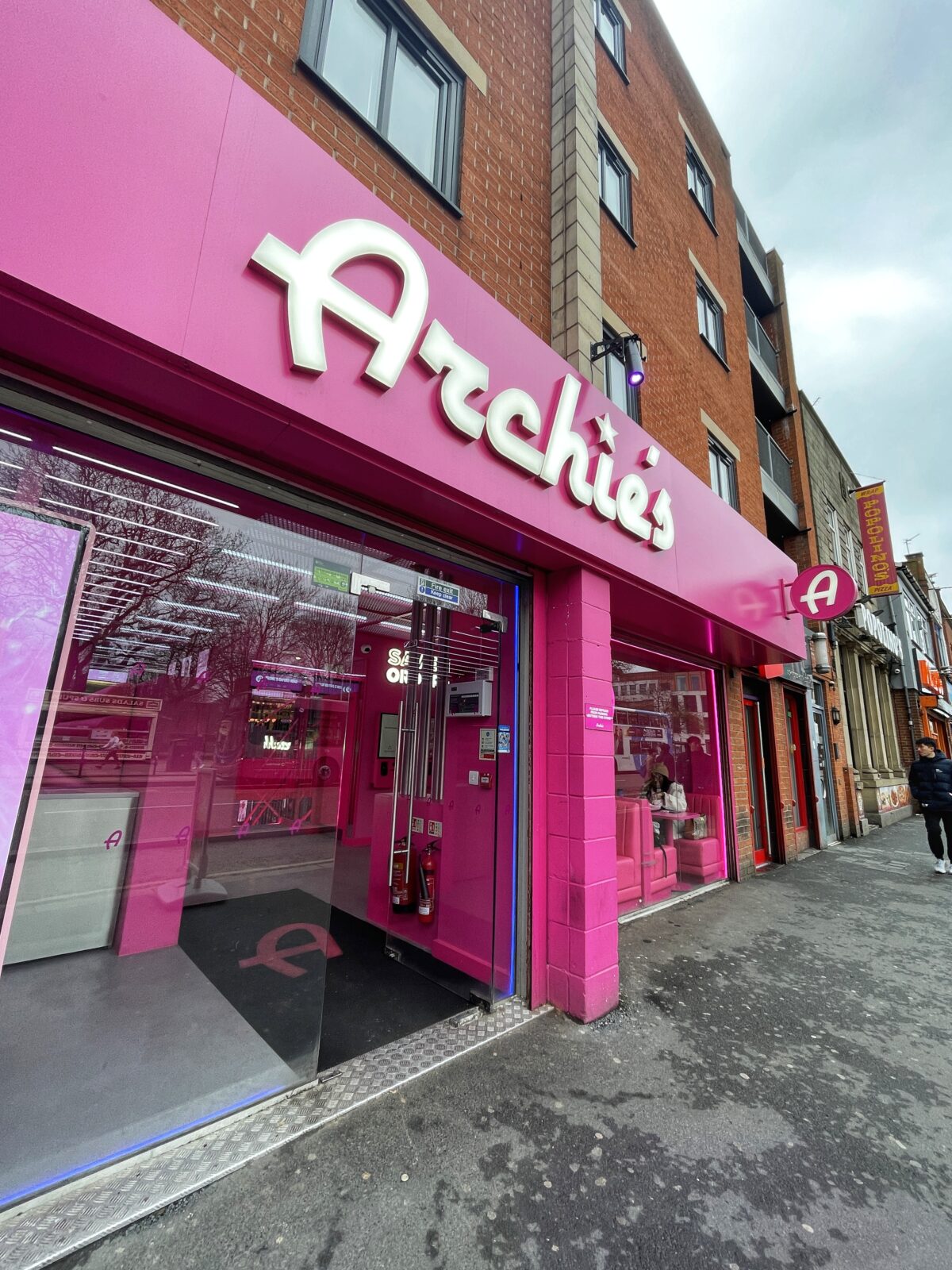 Not exactly a new opening but certainly a new look, Archie's has just reopened after revamping its Oxford Road restaurant to include an all-pink subway carriage.
The beloved burger and shake bar has just unveiled a 'subway station' in the basement as part of the Oxford Road site's £1m transformation.
Diners can now tuck into their smashed burgers, wings and tater tots from their own train booth.
Open now
Progress Caribbean, Chorlton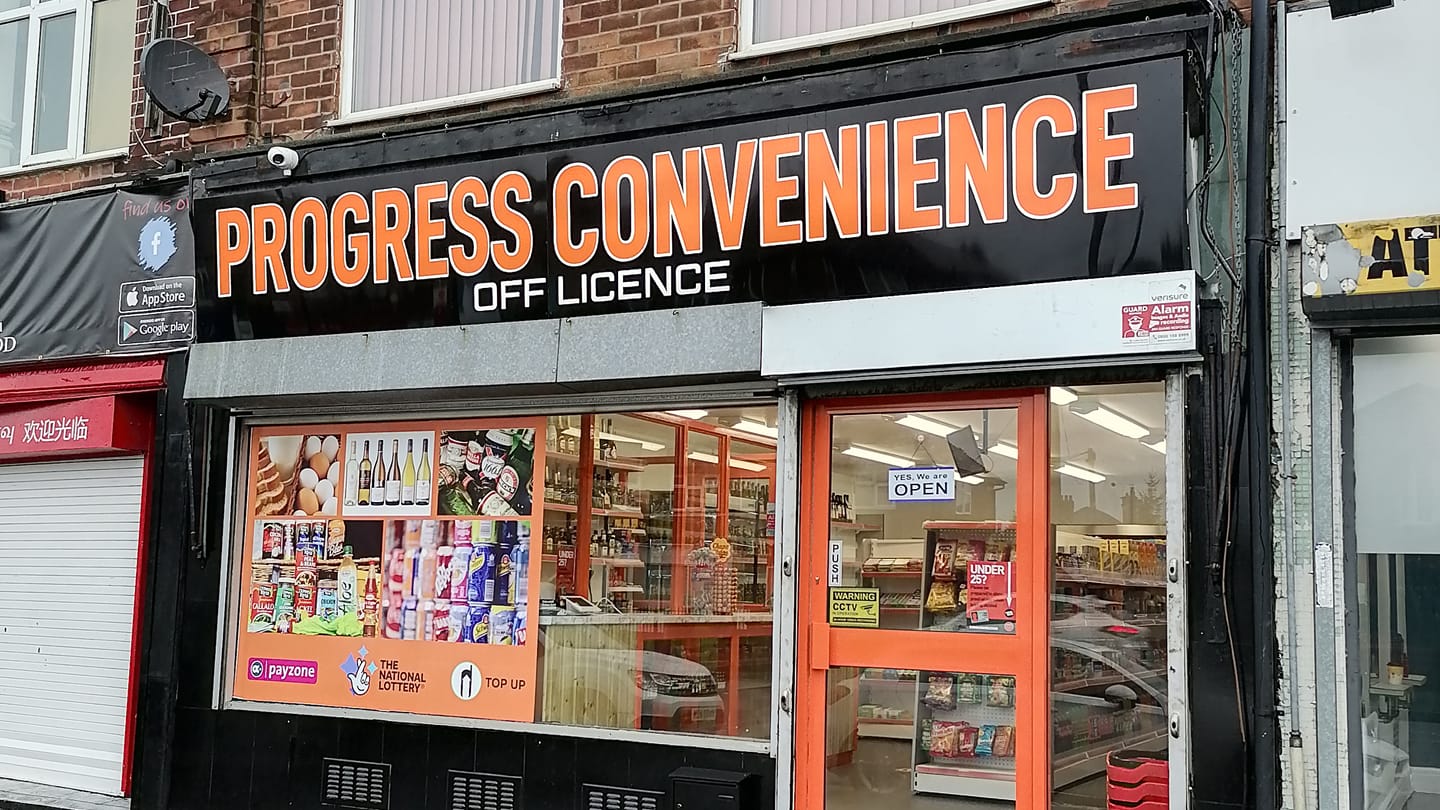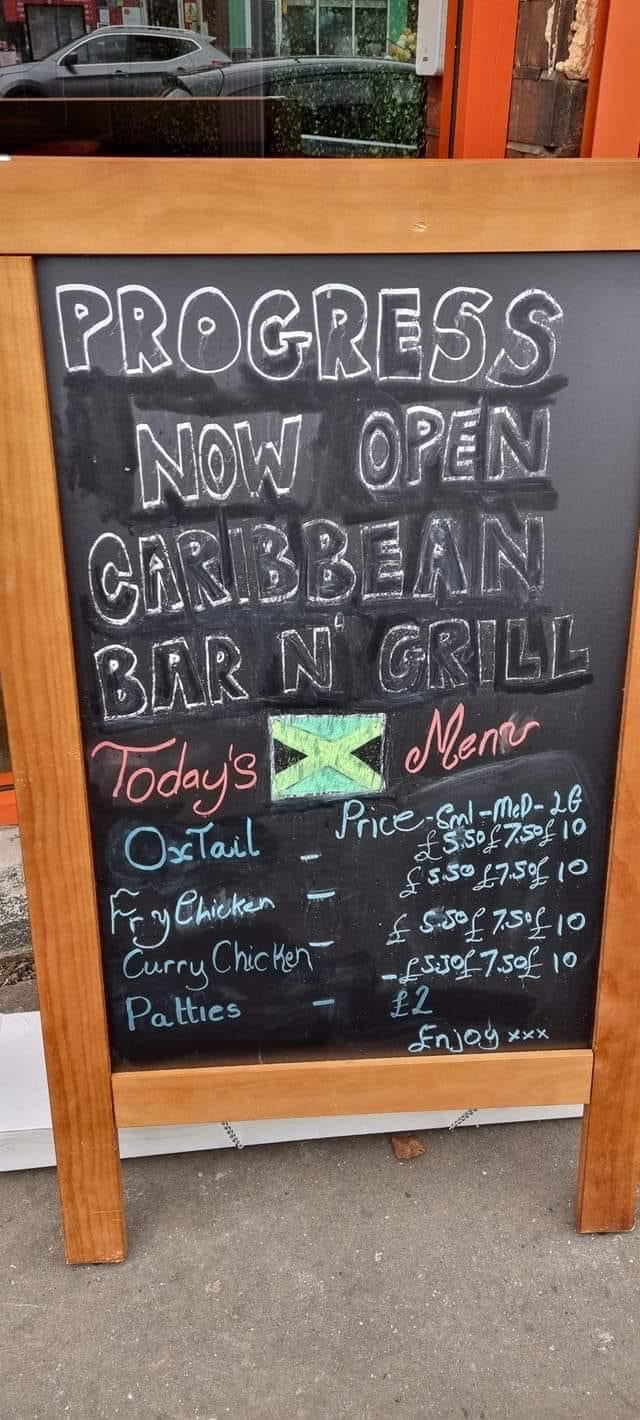 Chorlton's Afro Caribbean and European convenience store Progress has just opened its own takeaway shop and cafe, building on the success of its popular in-house hot food offering.
Locals are already raving about the dishes, which include plates of oxtail, fried chicken and curried chicken from £5.50 and patties from £2.
Open now
Crumbled at Hatch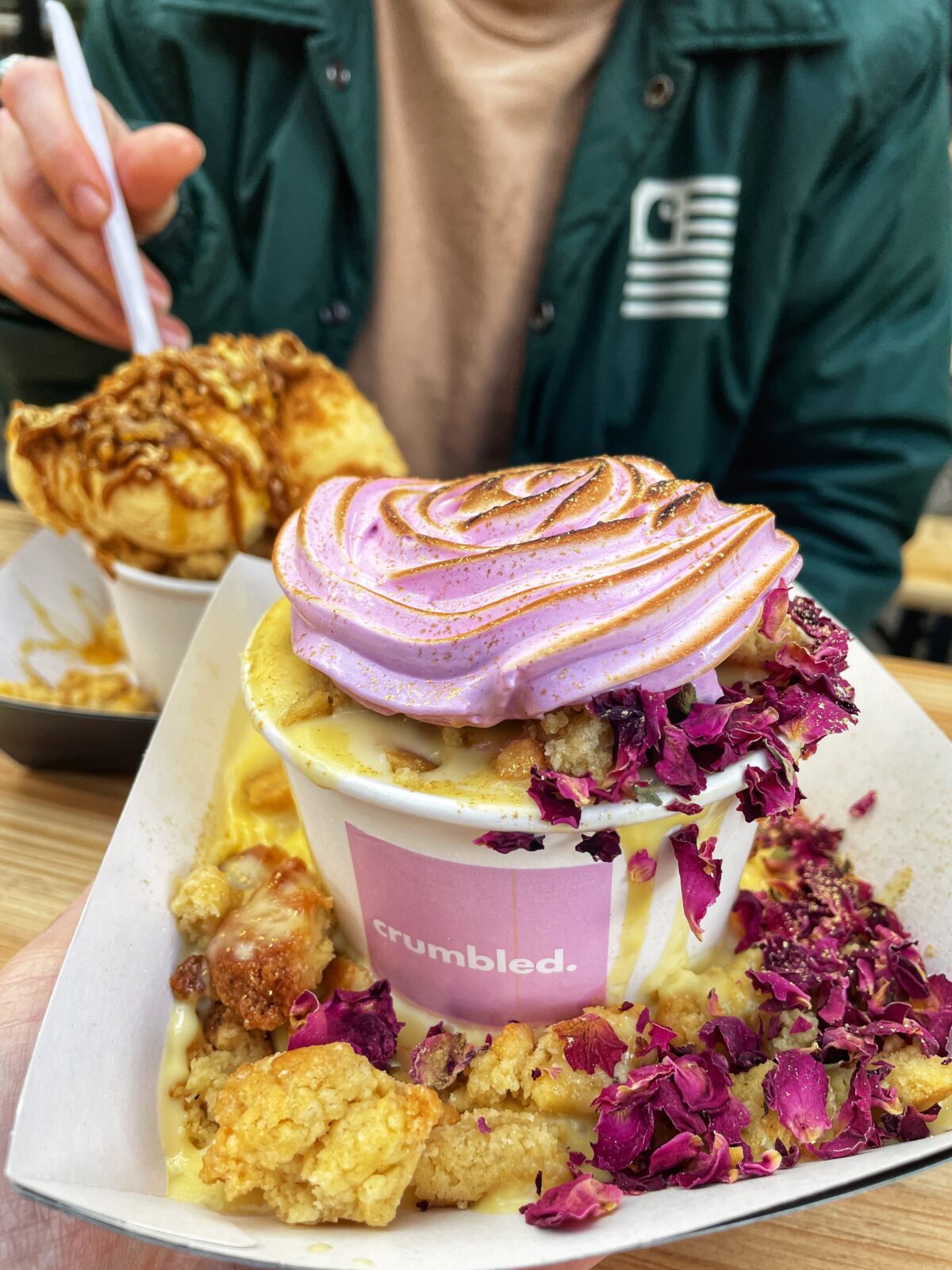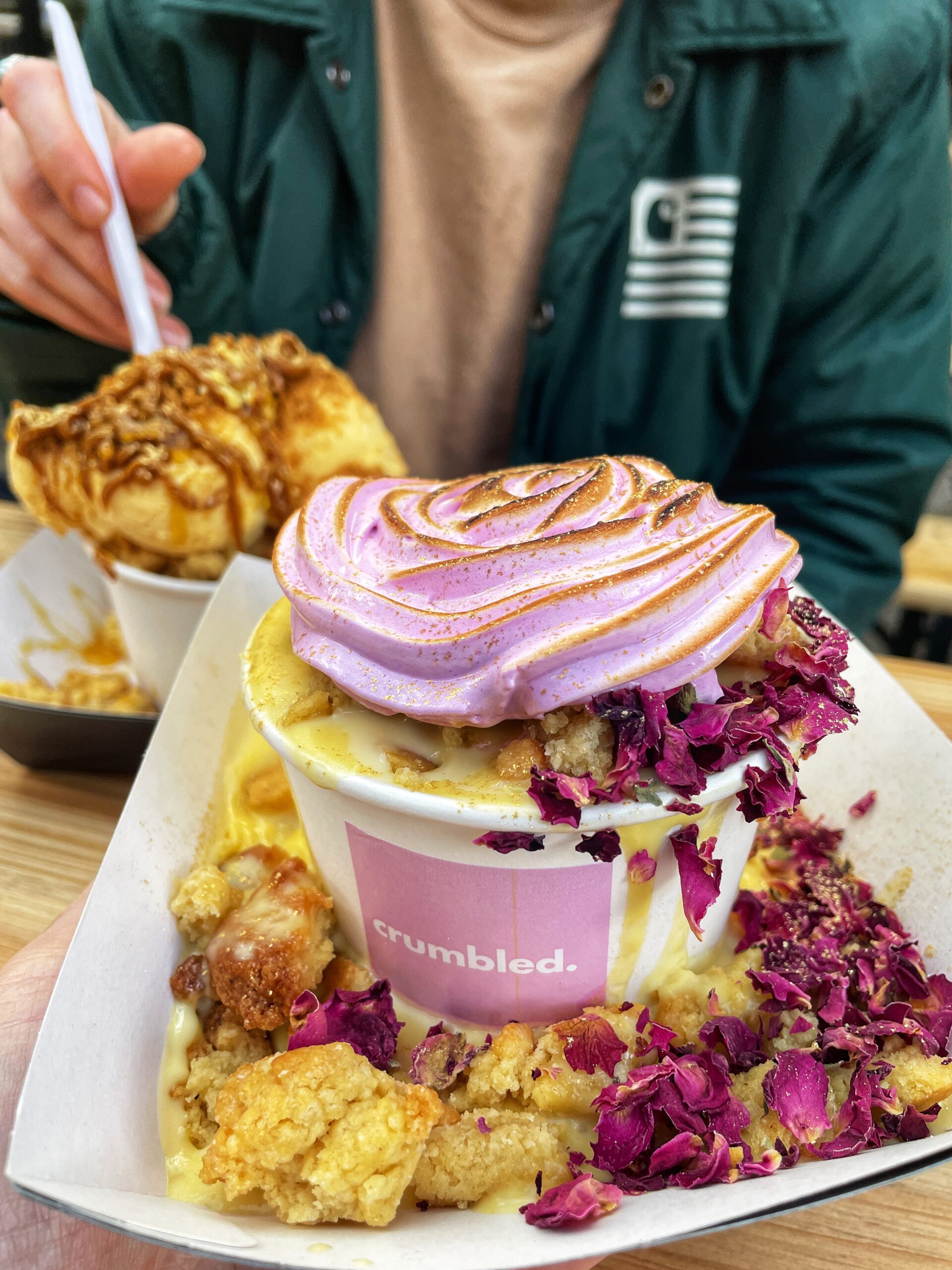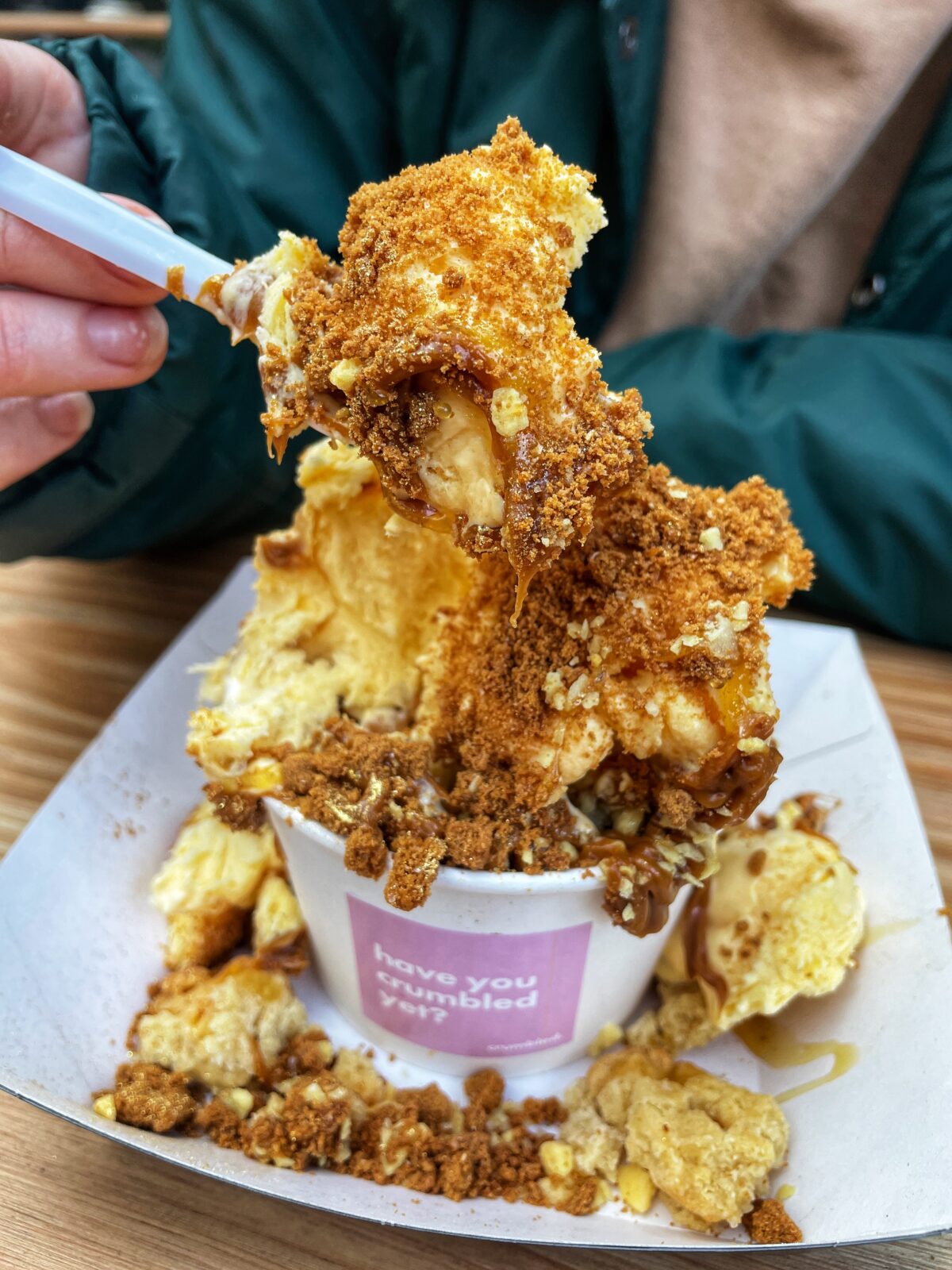 Crumbled has opened at Hatch underneath the Mancunian Way selling pots of apple and rhubarb crumble with unlimited custard.
Opened by Manchester-born fashion model Chloe Peers, the stall offers two different types of crumbles with some eye-popping toppings including edible glitter, rose petals, Biscoff crumb and huge scoops of ice cream.
Customers can also opt to pay an additional £1 to enjoy unlimited custard refills, something that is well worth it when you find yourself halfway down the pot.
Open now
Suki Suki at Great Northern Warehouse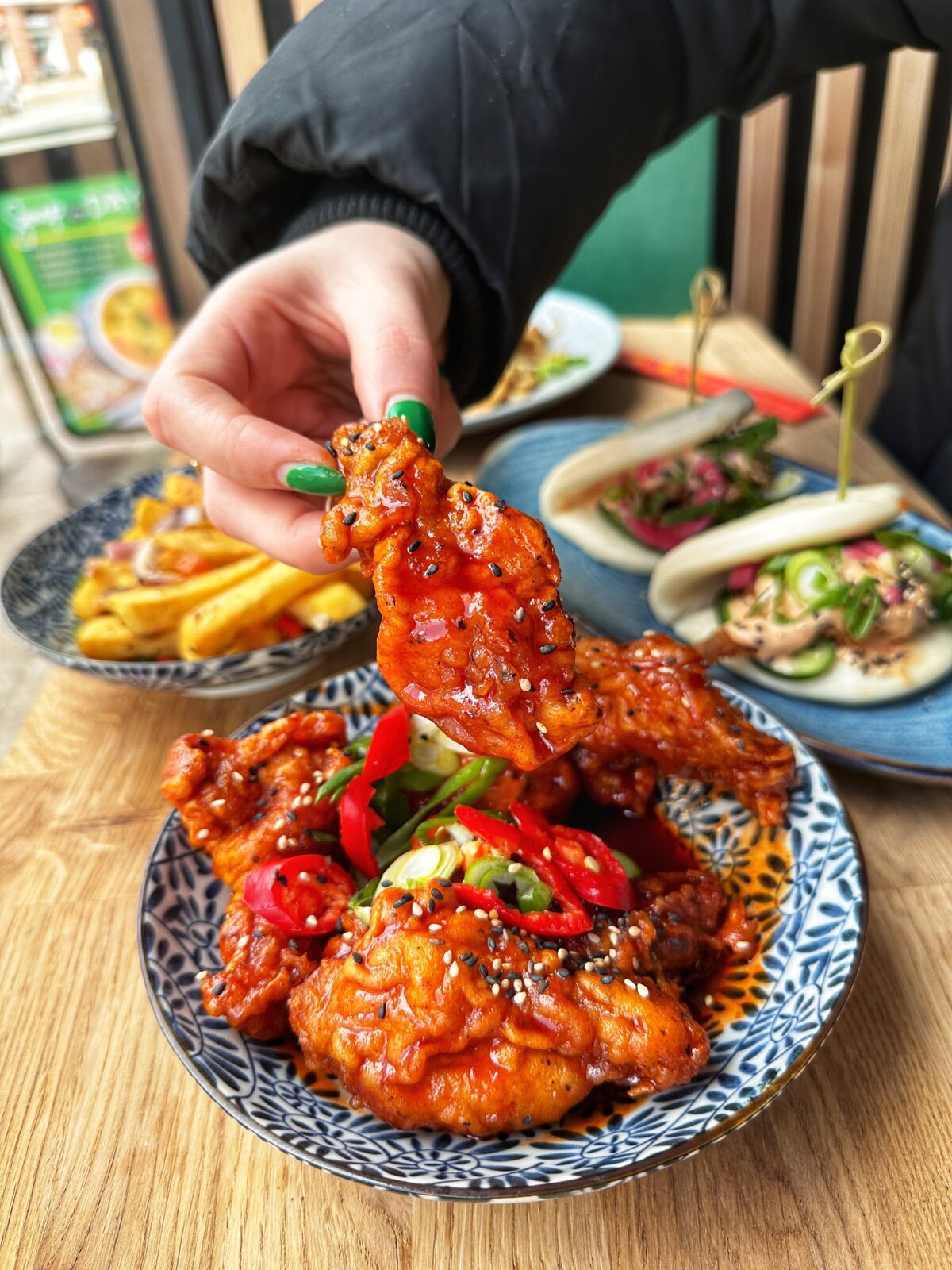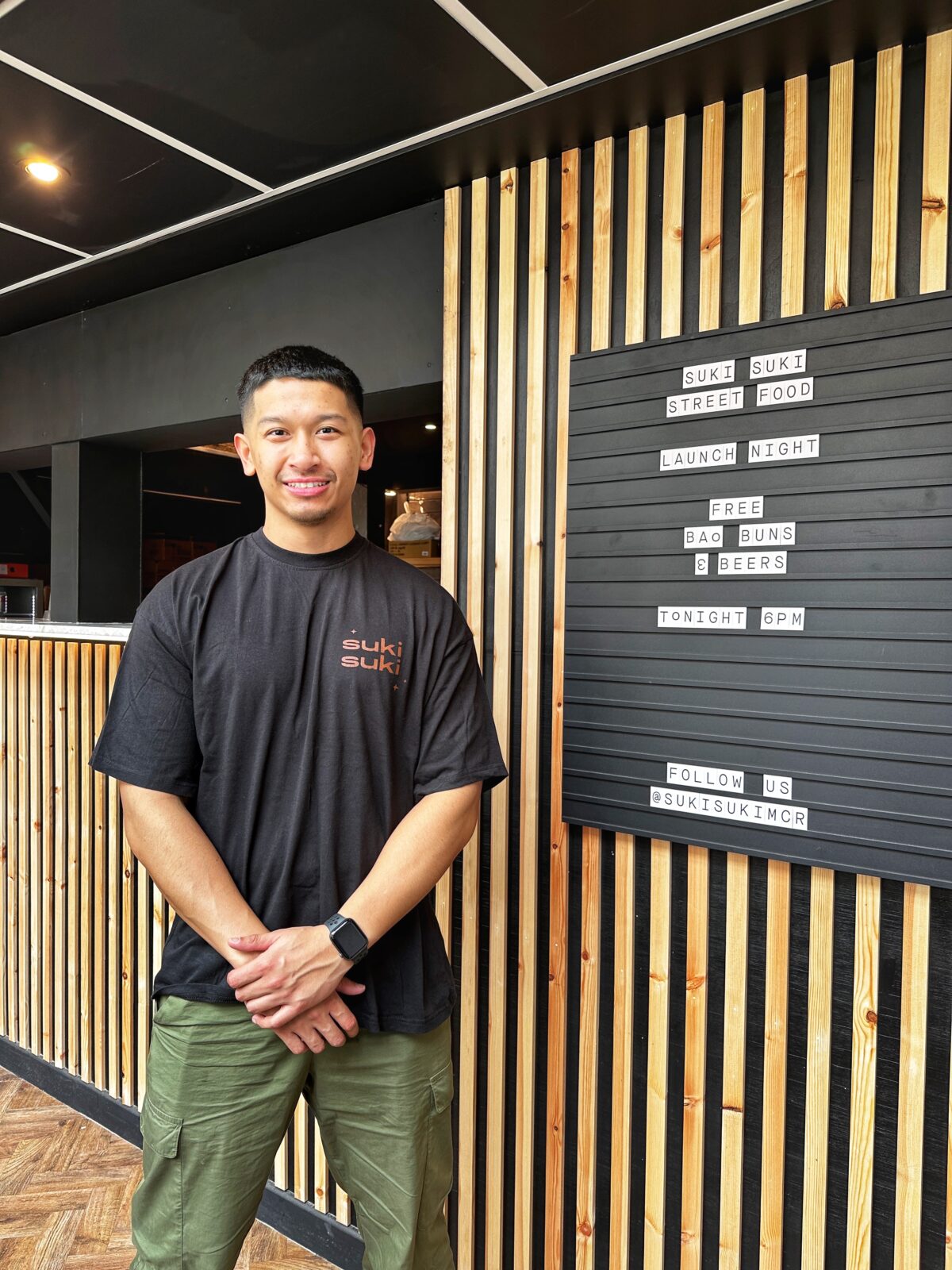 A new pan-Asian eatery and bar has opened inside the Great Northern Warehouse from the same family behind Manchester restaurant Namaste Nepal serving up bao, dumplings and steaming bowls of ramen noodles alongside fun cocktails and a selection of craft beer.
Called Suki Suki, it is split over three floors: housed within an exposed brick archway and delicately decked with Herringbone booth seating, high bar stools, ambient lighting and rattan finishings.
Open now
The Wishing Well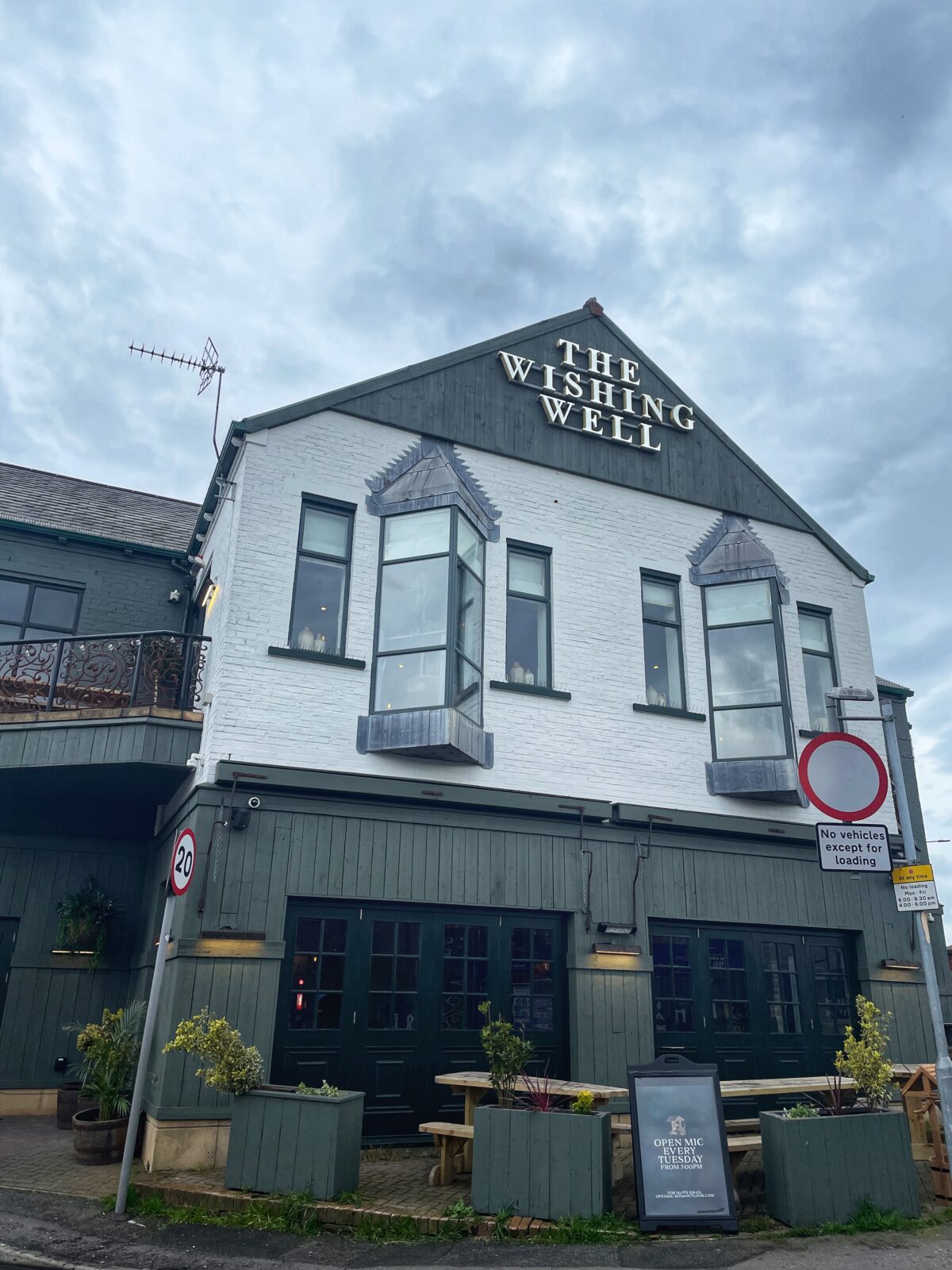 Taking over the former Botanist site in Didsbury village, brand new gastro pub The Wishing Well is bringing traditional British classics to the neighbourhood.
Think big plates of fish and chips, ham, egg and chips, and a steak pie with proper mash, plus traditional roasts every Sunday in cosy settings with big wooden tables and industrial fittings.
Open now
Pelican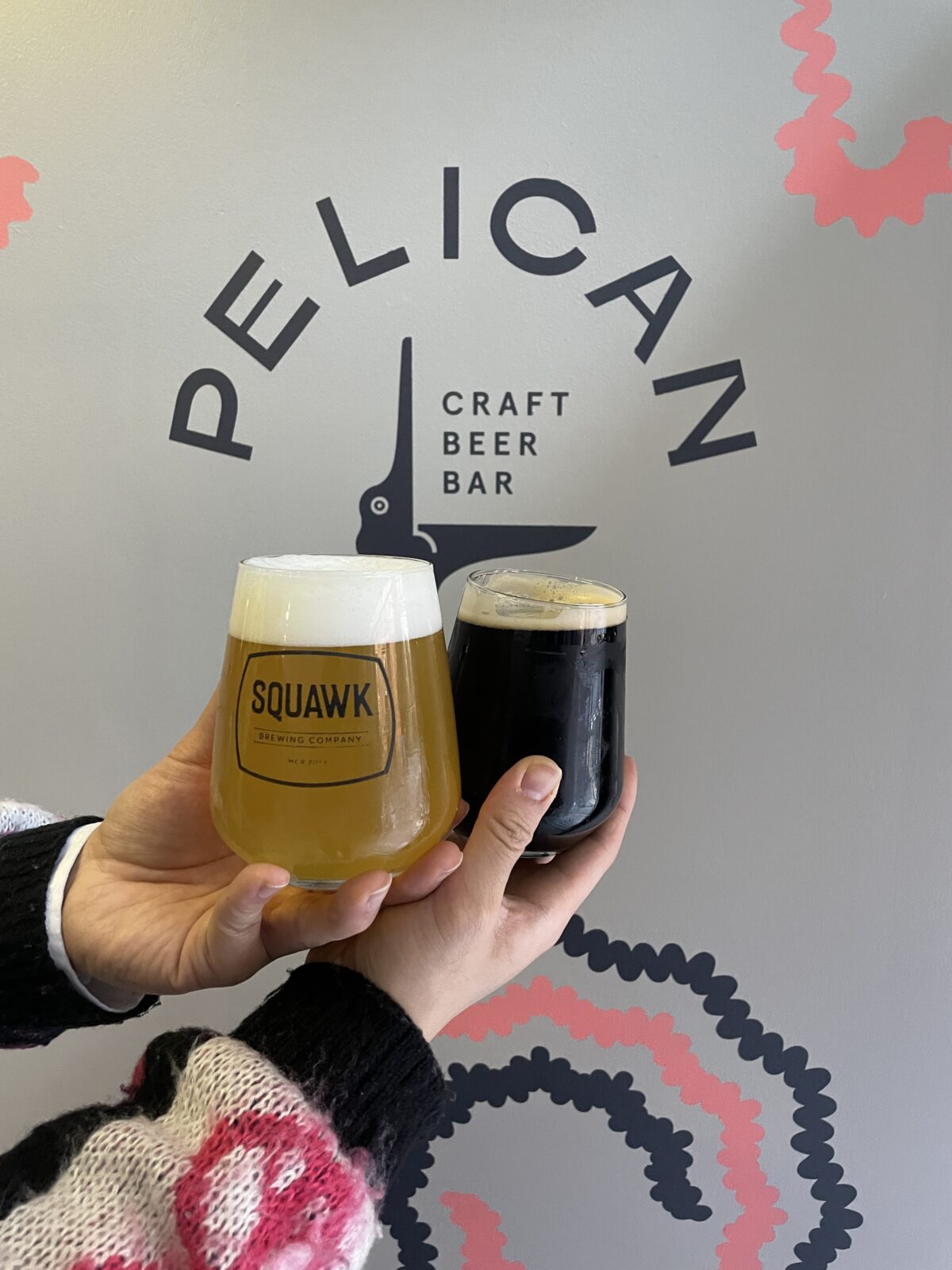 Manchester brewery Squawk has opened a new bar in the Northern Quarter this week, taking over the former Beatnikz taproom site.
Called Pelican, it is the first bricks-and-mortar site for the indie brewery favourite which first launched in Manchester ten years ago.
Now, fans of Squawk's locally-brewed beers will be able to head down to Dale Street for a taste of its famous fruity IPAs, light lagers and punchy sours.
Open now
Phukt at Hatch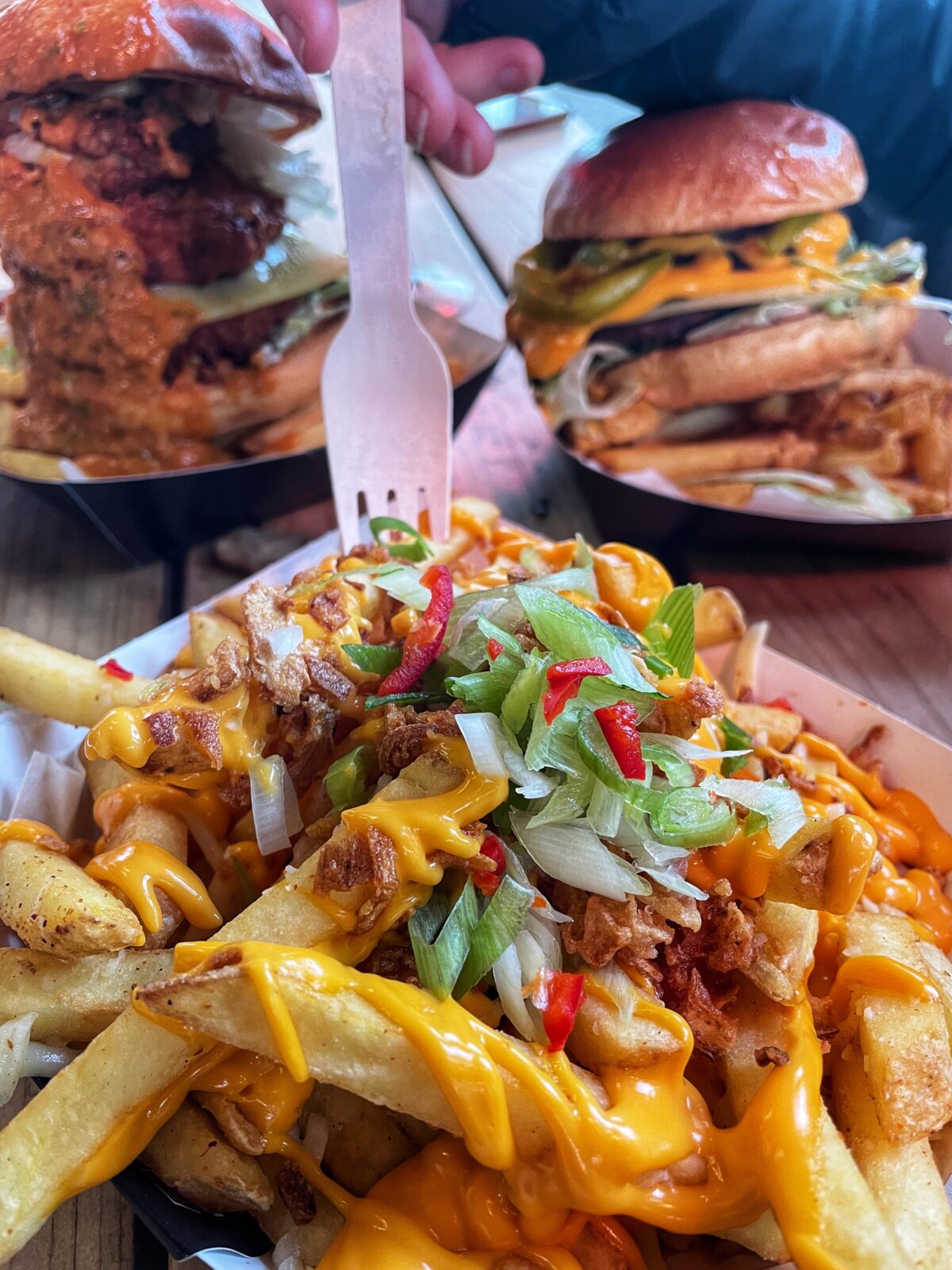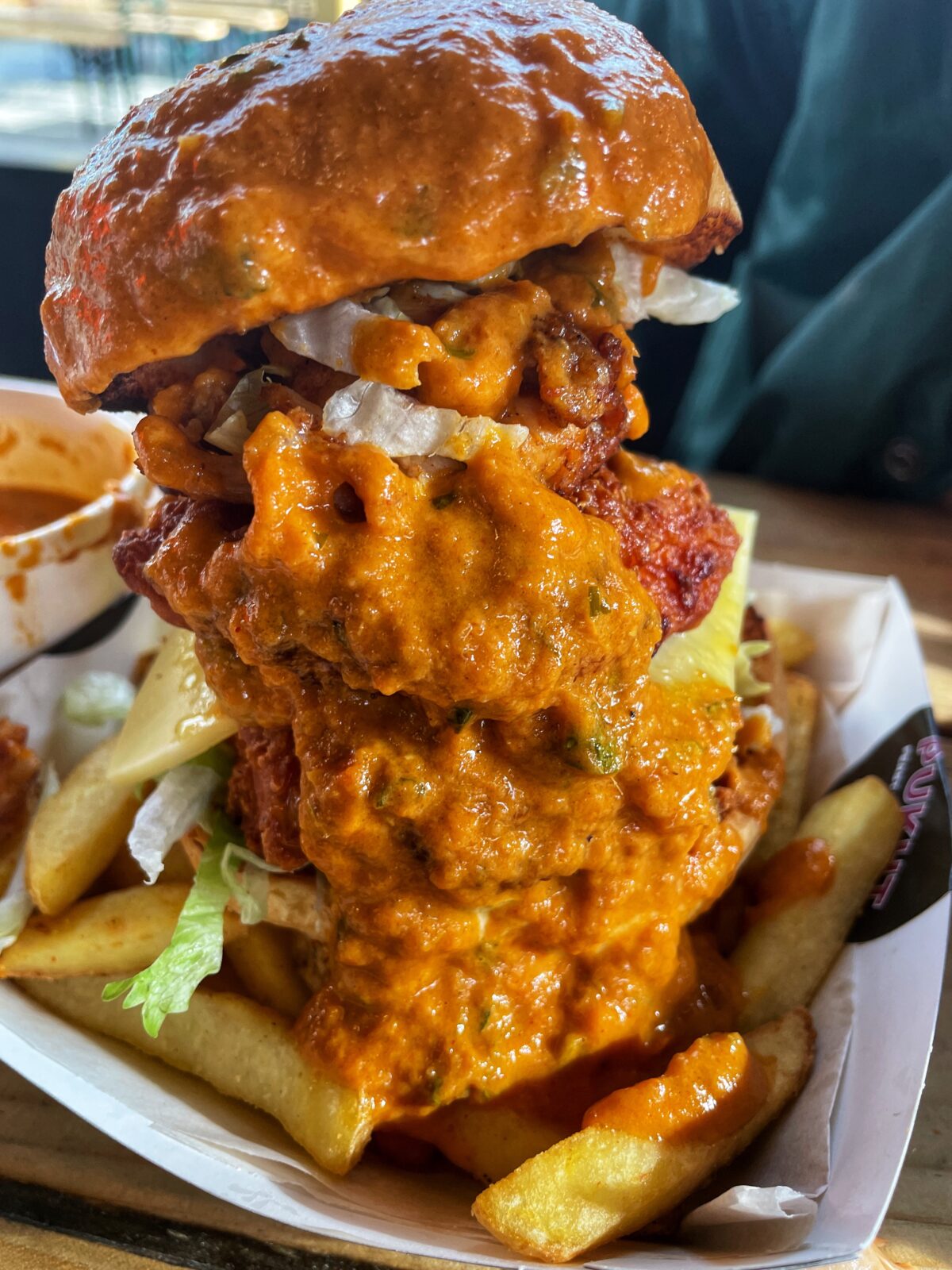 Phukt completes the lineup of new food traders at Hatch this March, promising a 'feast from the East' with its tandoori gyros and biryani burritos, chaats, salads, dirty burgers and more.
Must-tries at Pakistani and Indian fusion spot Phukt include the butter chicken burger (served with its own pot of incredible 'secret' sauce) and loaded masala fries.
Open now
Featured image – The Manc Eats