Eats
The tiny bagel shop in a brewery taproom on Piccadilly trading estate
Formed by three friends who met working at Pollen, Primo Bagel can be found dishing up the goods at Cloudwater's taproom every weekend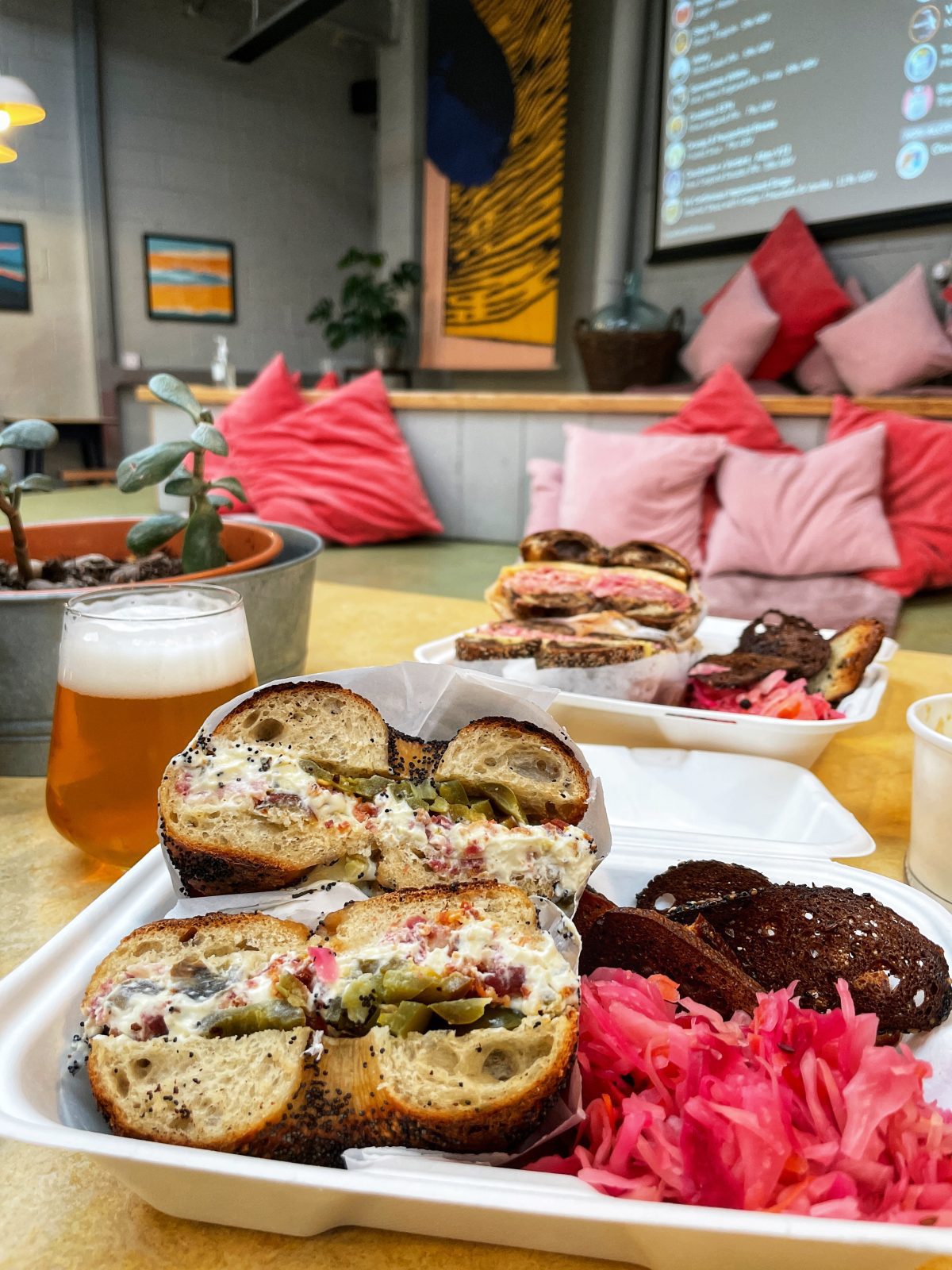 While an industrial estate is not usually the first place you'd go when hunting for a new place to eat, trust us when we say that if you venture down to Piccadilly, you're in for a very pleasant surprise indeed.
Bucking the trend for most trading estates, the archways and pre-fabs behind Manchester's main railway station are surprisingly full of brewery taprooms.
Over the years, this part of town has become something of a favourite haunt for the city beer lovers, who regularly head down to get their hands on some of the freshest pints in the city.
But as well as hiding away all that beer, it's also home to another well-kept Mancunian secret: Primo Bagels.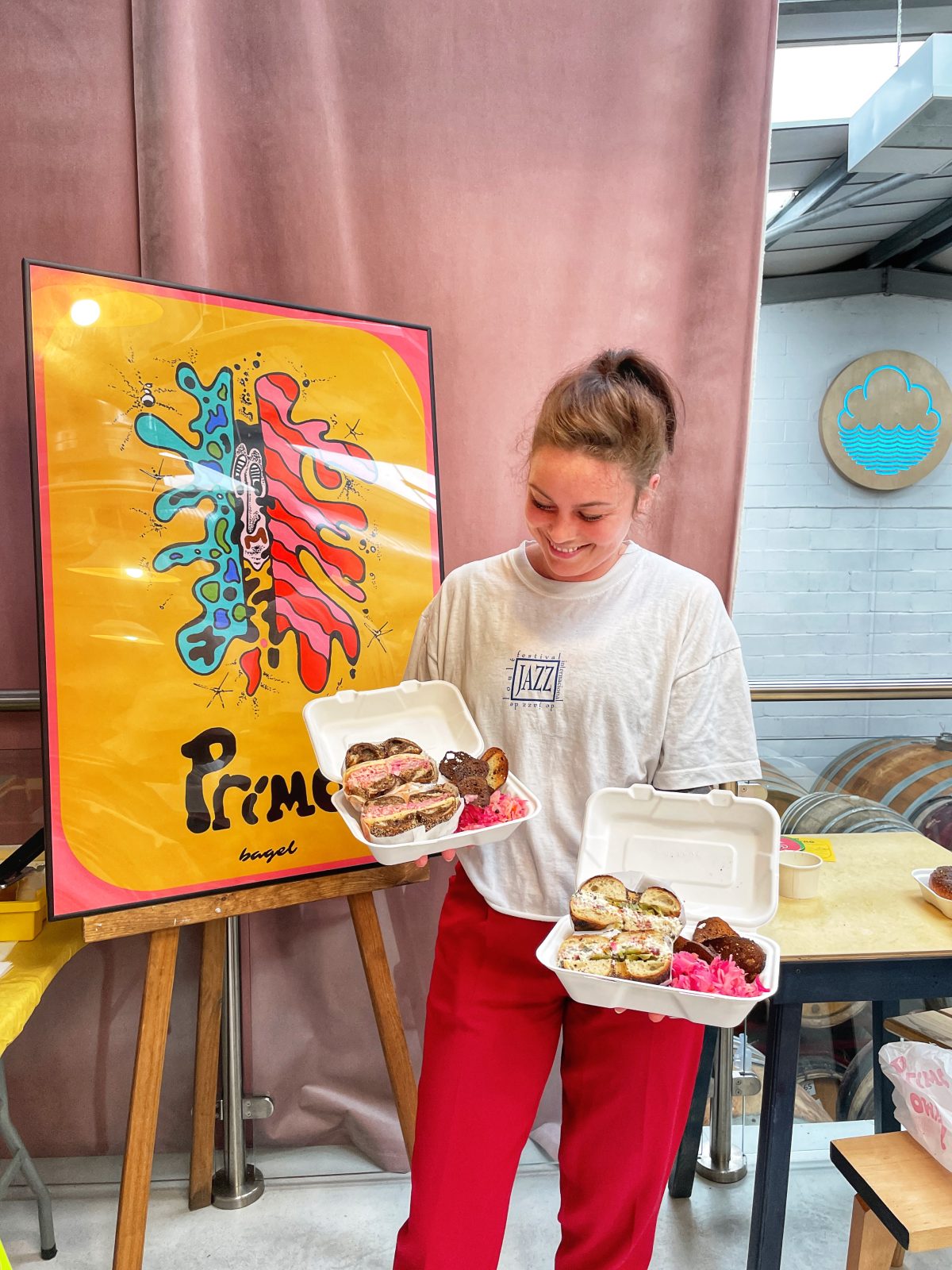 Housed inside Cloudwater's taproom, up the stairs of what looks, at first disconcertingly, like an office building, you'll find this brilliant bagel and cookie pop-up run by three friends is getting pretty much everything right.
Faye Brown, Niall Harley and Scott Shannon all used to work at Pollen bakery together, but during the lockdown they decided to branch out and launch their own delivery project together.
Primo has been going for a while but for the past three months, the team has expanded to the taproom every Friday and Saturday.
Here, you'll find them serving up a host of generously-stuffed bagels alongside sweet bakes, hummus and chips, fermented cabbage, and bialy – a Polish treat made using leftover bagel dough, baked with half a red onion inside.
The main draw is, arguably, a selection of eight different bagels, baked to perfection in flavours like salt, marbled malt, sesame, everything, pumpernickel, plain and poppy.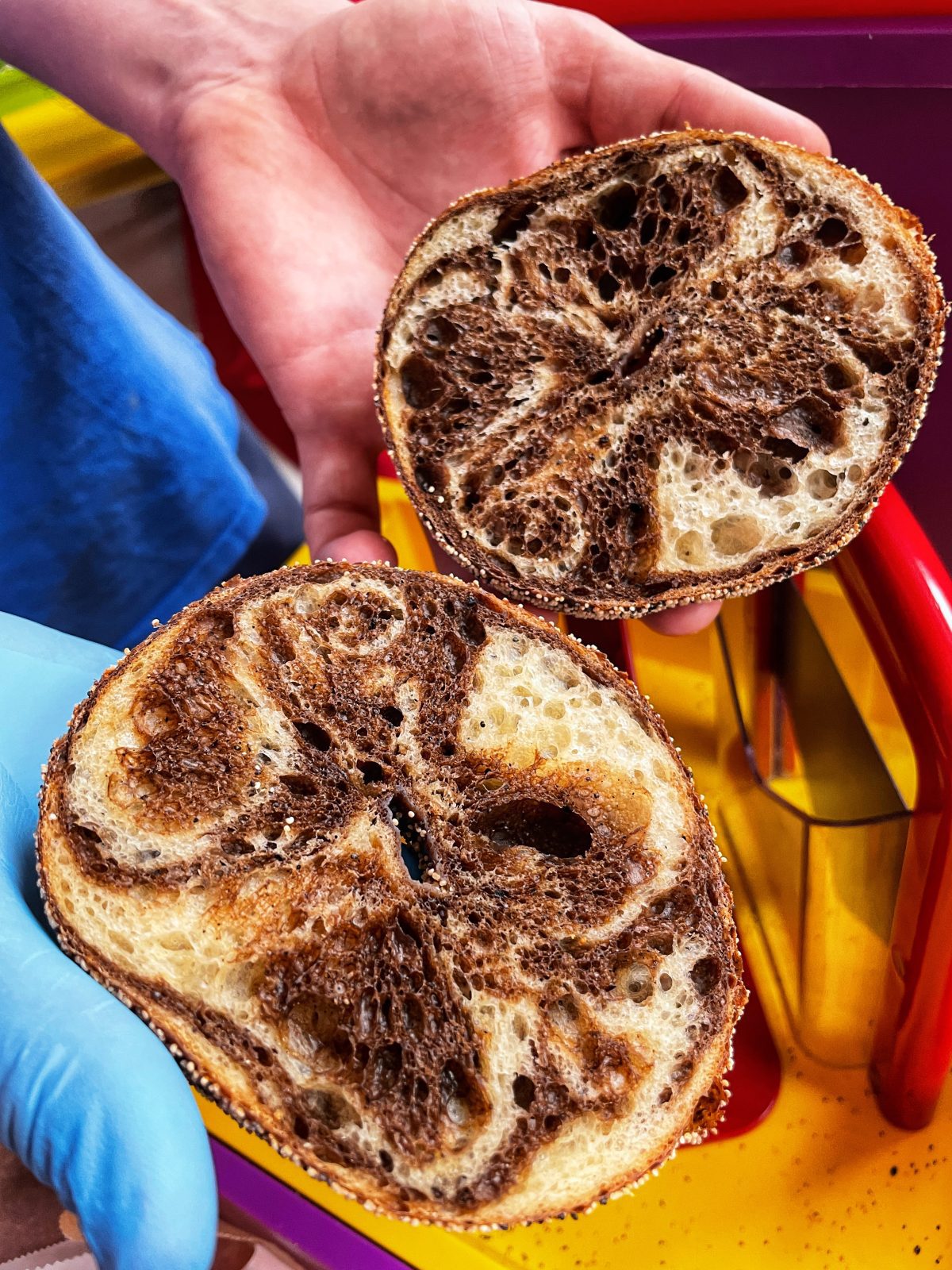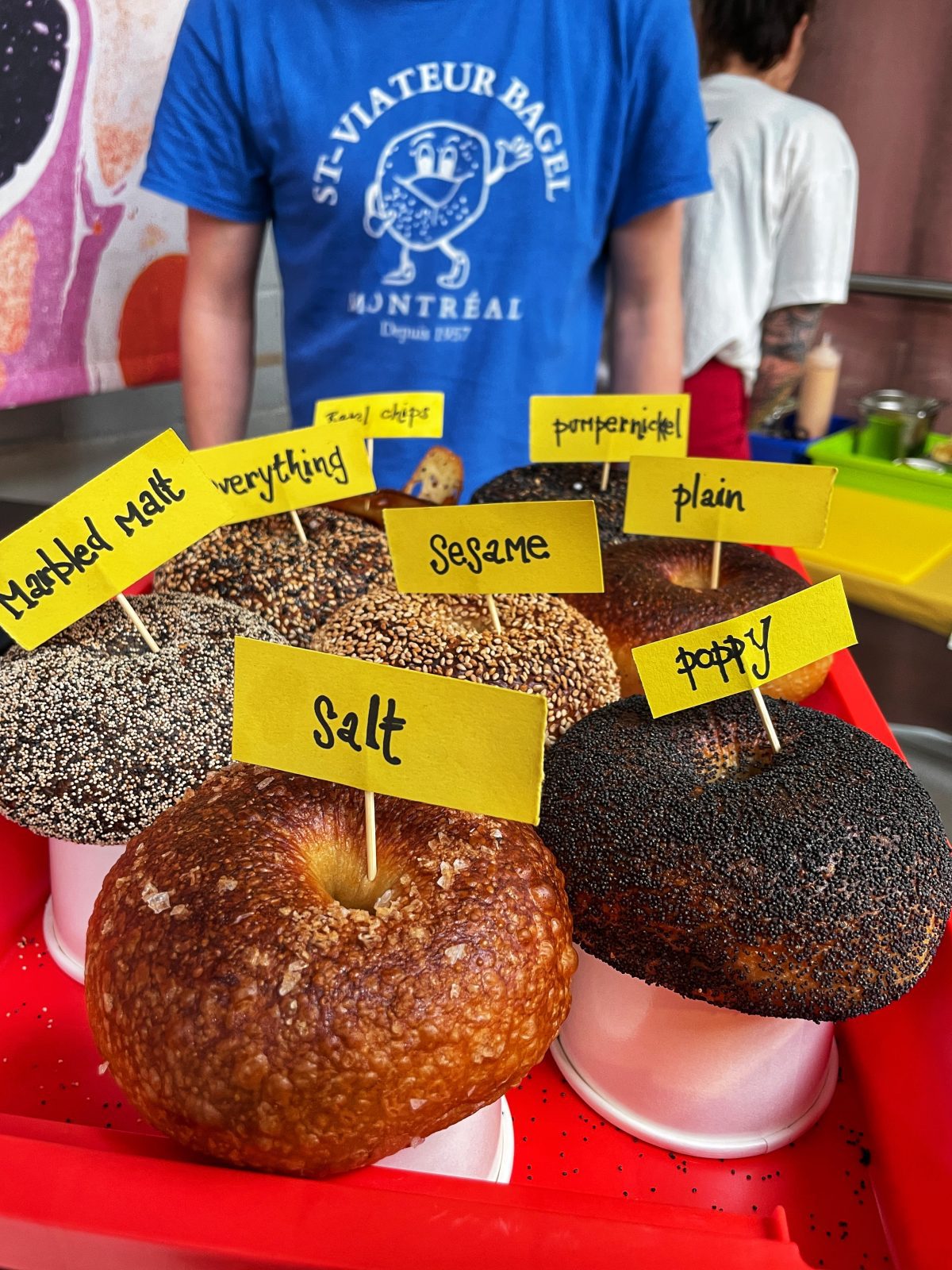 Bagel baker Scott leans on tricks learnt during his time in the Pollen kitchen to make these chewy, traditionally Jewish delights, marbling malt through some and simply baking others with crystals of rock salt.
The way it works is you pick your bagel, then your filling, and can opt to have hummus, chips and pink sauerkraut alongside for an extra £4.
Filling choices range from simple (think homemade hummus or house whipped cream cheese) to indulgent, with a salt beef, Swiss cheese and Russian dressing option bursting from its bready confines.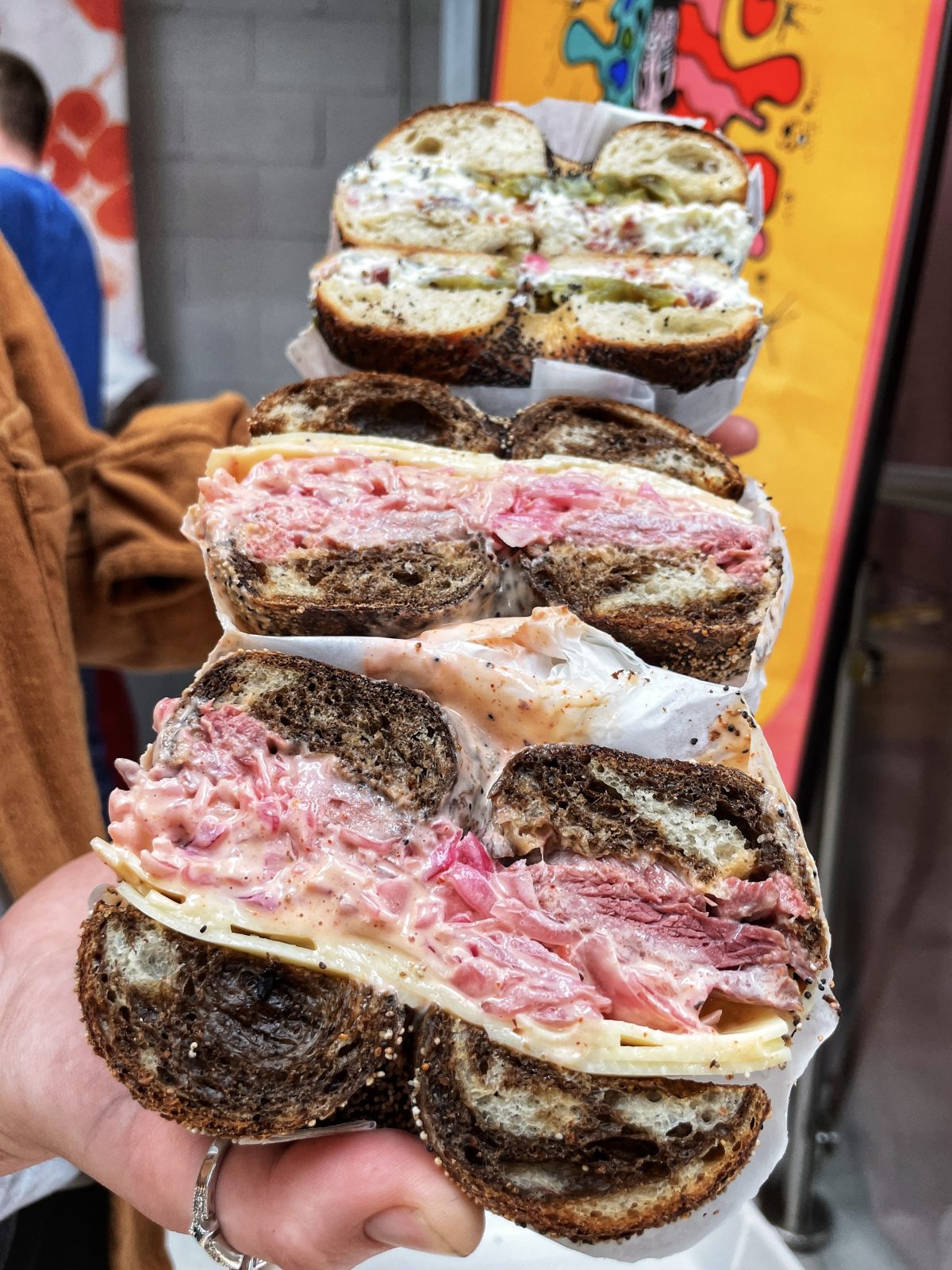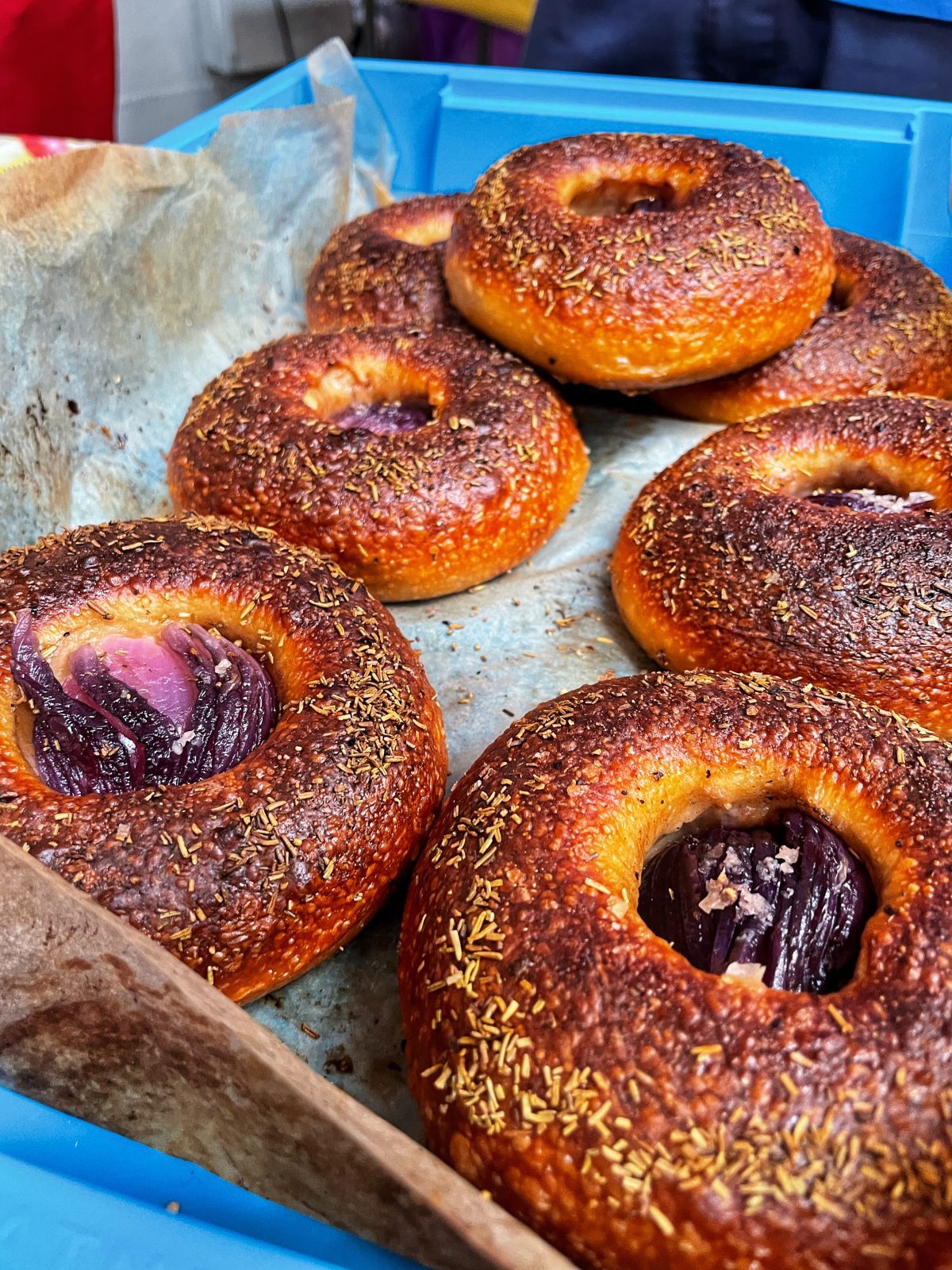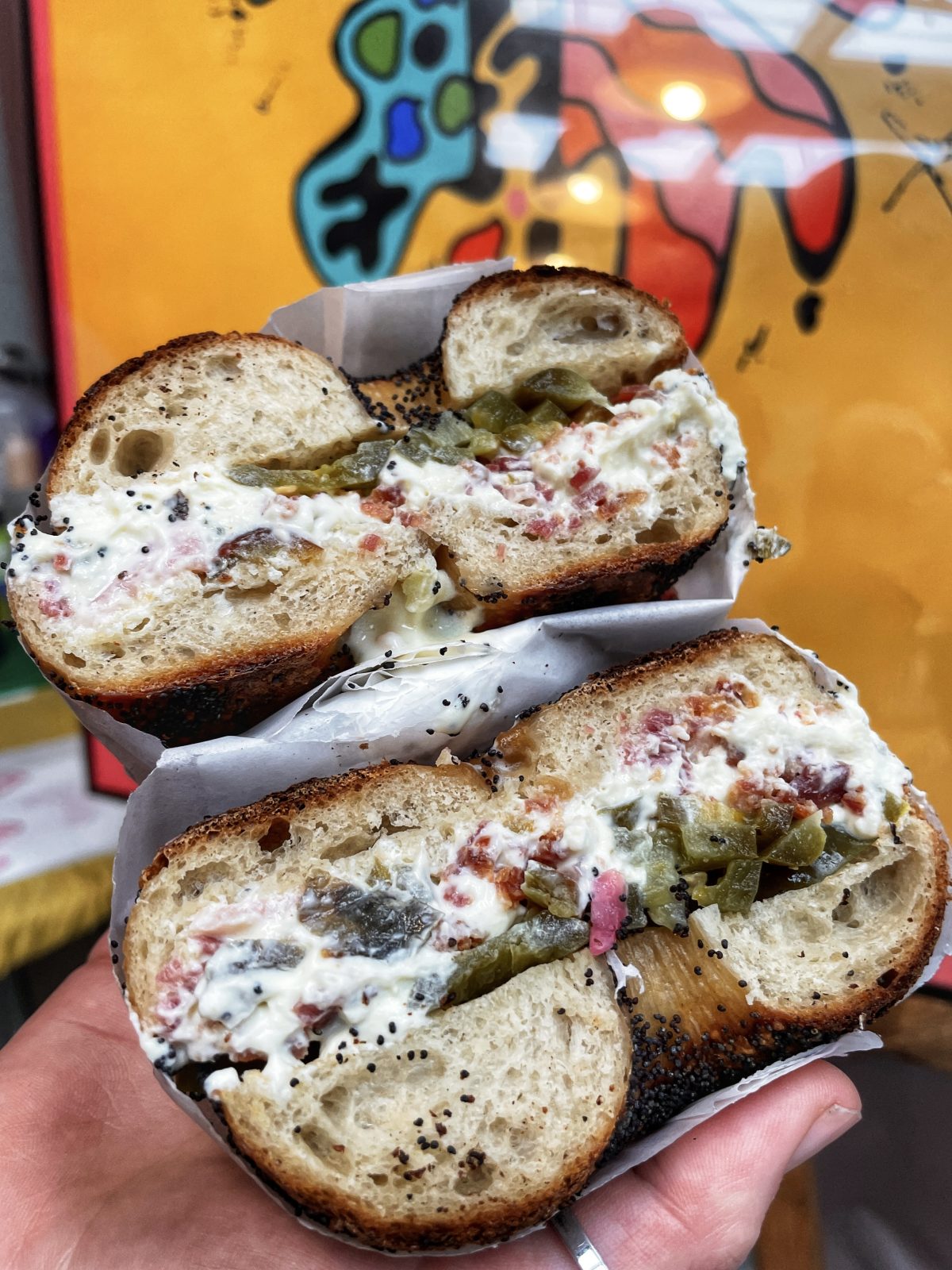 Elsewhere, you'll find a spicy, pickled jalapeno schmear with bacon from Littlewood's butchers; smoked salmon and 'everything' cream cheese with lemon, dill, seeds, onion and garlic; and a whipped Marmite cream cheese bagel with spring onions.
As for sweets, think brown butter and sea salt cookies with Primo proudly emblazoned across the front. It's a wholesome affair.
Find Primo Bagel at Cloudwater's Unit 9 taproom on Piccadilly Trading estate every Friday and Saturday from 12 – 6pm.
Feature image – The Manc Eats